I have purchased this very well built Custom bonnet strut kit for ford focus
From a company called Visual-PerformanceUK on ebay.co.uk

They stock and supply two different models of the kit depending on what model of focus you own,

For the Mk2 Focus (2005-2008)
http://www.ebay.co.uk/itm/FORD-FOCUS-2005-07-GAS-BONNET-HOOD-DAMPER-LIFT-KIT-/250904330678?pt=UK_CarsParts_Vehicles_CarParts_SM&hash=item3a6b1041b6

For the Mk2.5 Focus (2008-2010)
http://www.ebay.co.uk/itm/FORD-FOCUS-08-GAS-BONNET-HOOD-DAMPER-LIFT-KIT-/290783697360?pt=UK_CarsParts_Vehicles_CarParts_SM&hash=item43b40f19d0

This guide shows fitting the Mk2.5 bonnet strut damper kit linked above.

So here is what you get in the kit: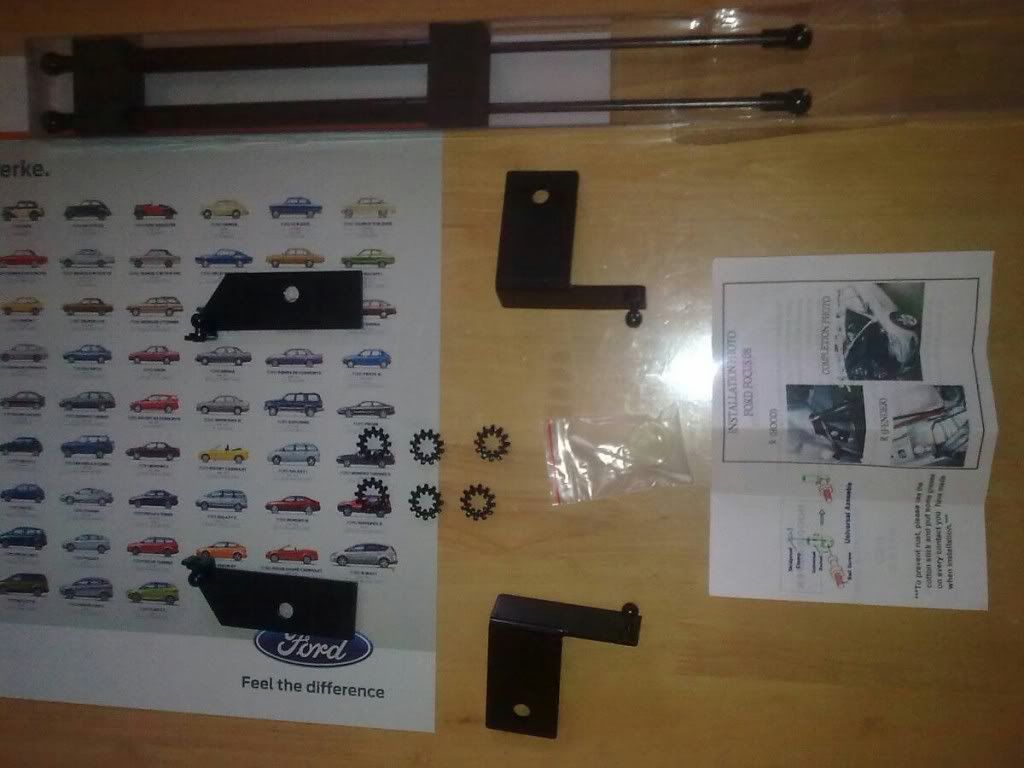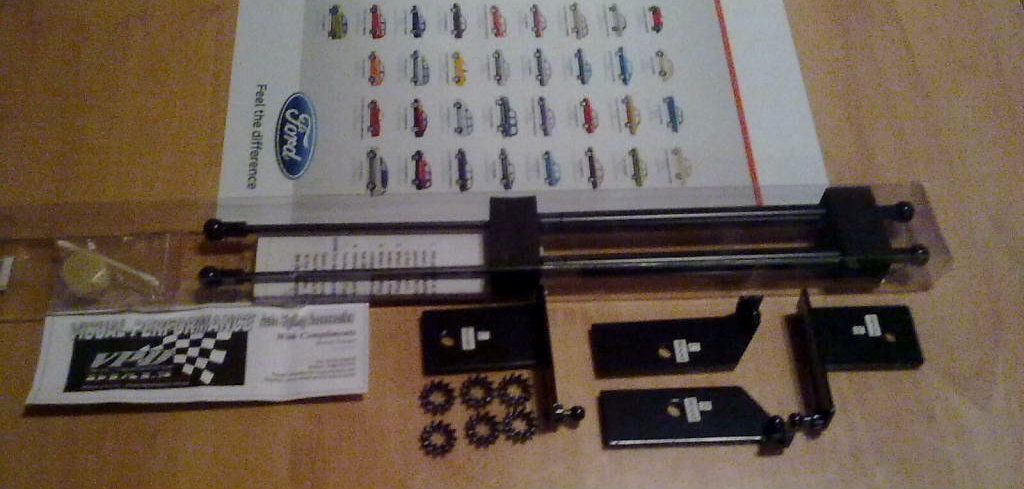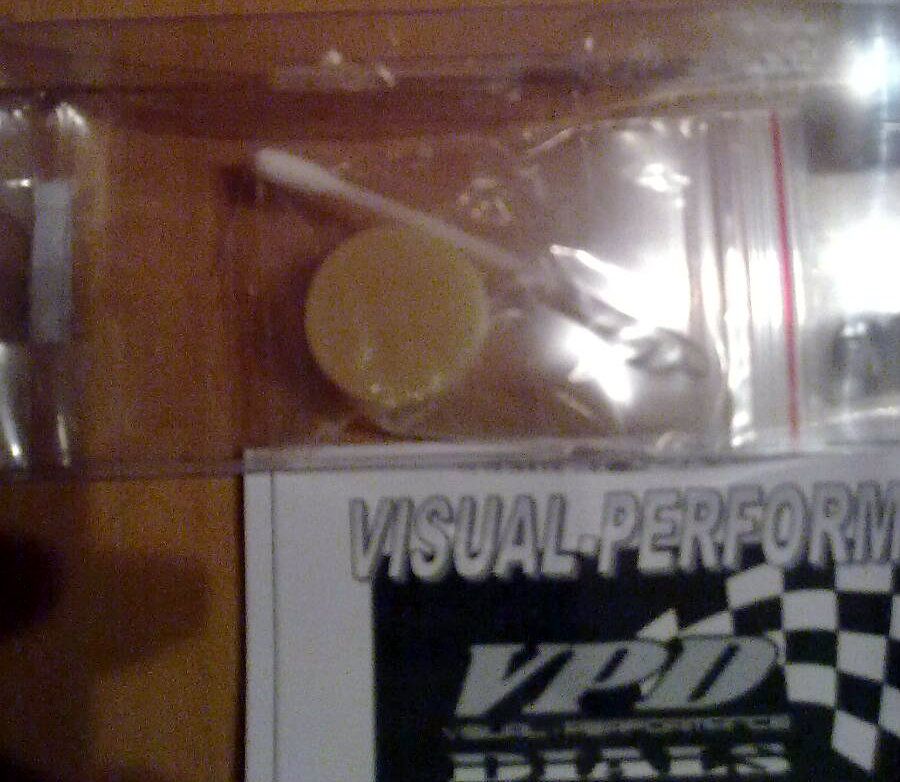 As you can see in the images above,
Each of the fitting brackets are pre-labeled for straight forward easy to follow fitting.
Once the locations for each bracket have been noted. The labels can be easily removed for cosmetic purposes using a warm damp cloth.

The kit also comes with a small tub of grease and a Cotton bud for easy application of the stuff without messing up your hands or trousers.

Once you have set out all of the fitting kit and required tools.
Go out to your focus and open the bonnet, then position the stock bonnet support bracket for the last time.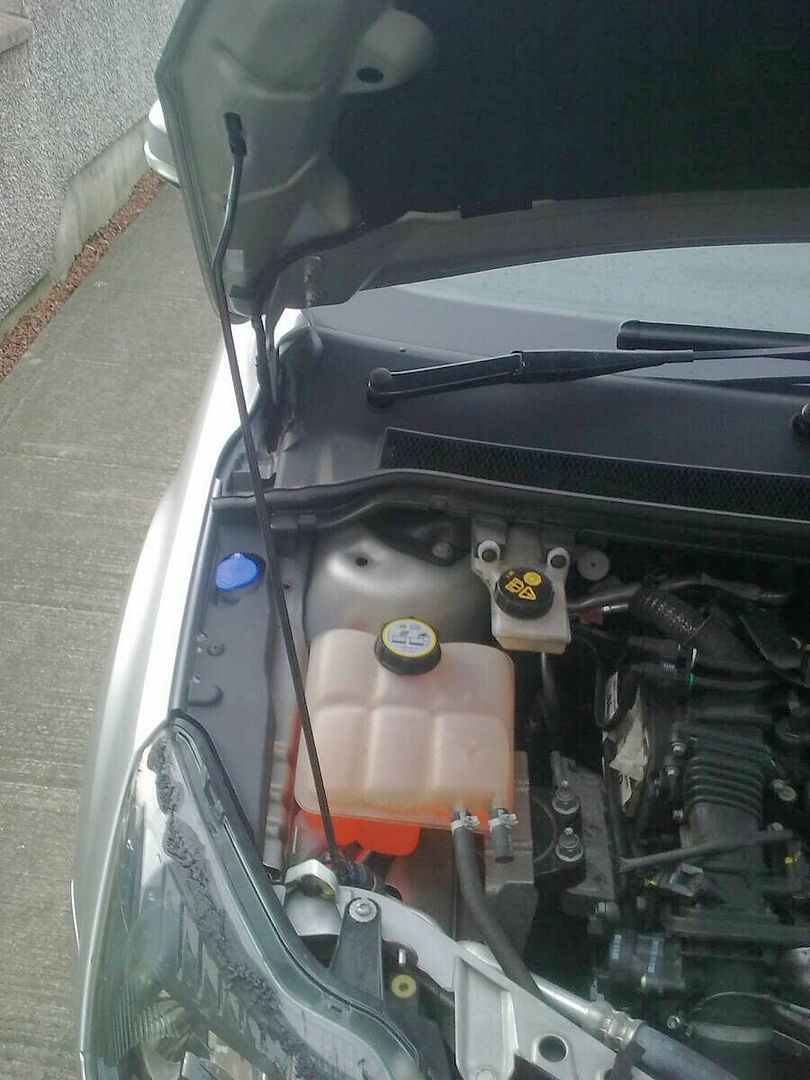 Then using a Philips head screwdriver and begin to remove the screw head grommet on the side wing panels.
I find it ideal to use a plastic drinks bottle cut in half and keep all small fixings in it until they are required for refitting. Costs nothing and helps to ensure no parts get lost.




Once removed
Trace up to the top of the panel and lift the end off the rubber strip.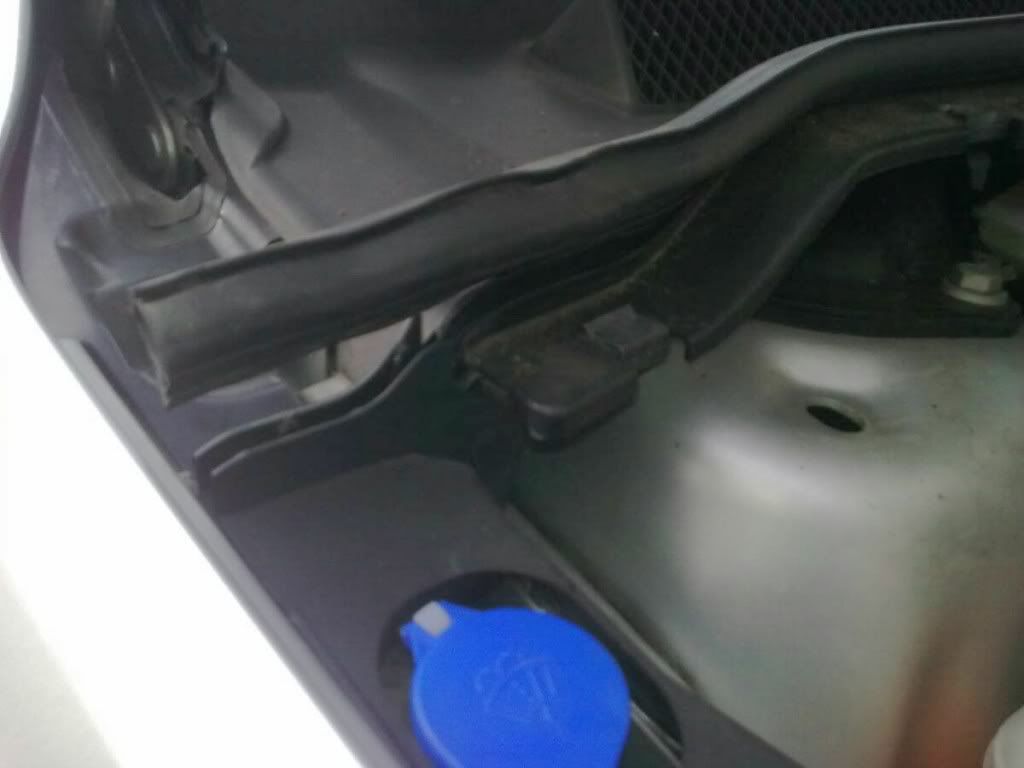 I have looked in to removing this plastic panel for easier trimming but as you can see in the images below;
The side fender plastic trim panels are well bolted under the front wiper panel which spans the width of the car making complete removal of the plastic fender panels a bigger job than worth,
However fitting is possible without 100% removal of the plastic panels.

Remove the metal clips that grip the wiper panel.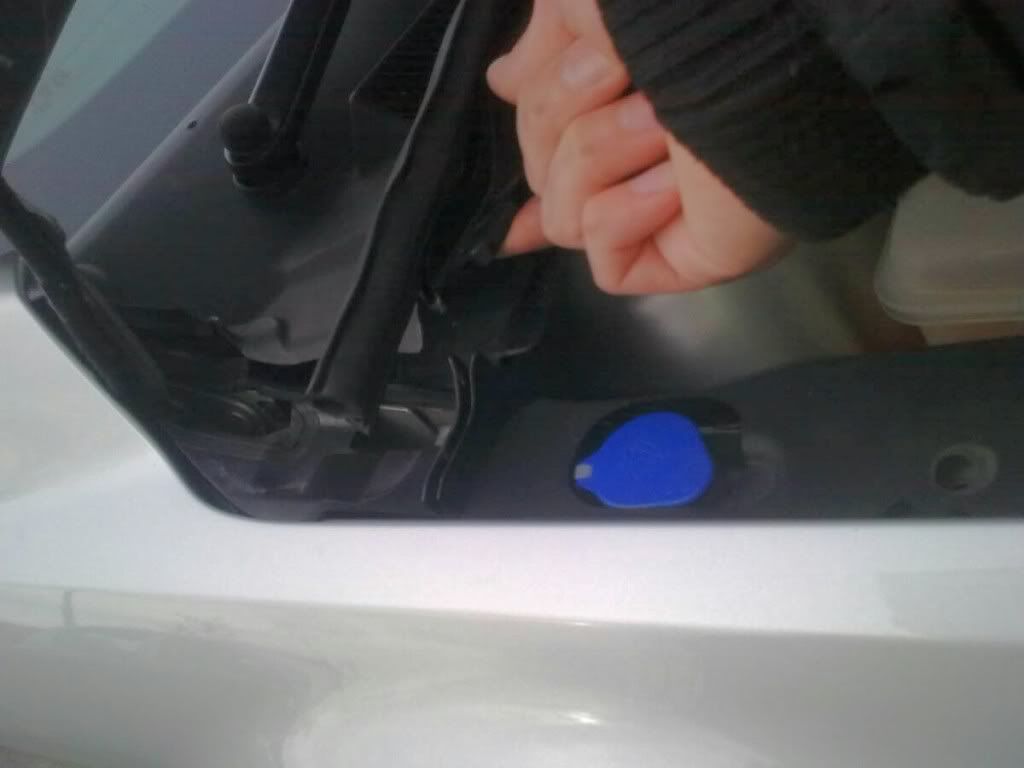 Gently lift the corner of the windscreen wiper panel to reveal a Torx Screw.
Using a 90degree elbow allen key; remove this screw and store safely with the other bits.

Once removed.
You should now have enough free play in the panels
To gently lift the plastic side panel and locate the side panel bolt.
Please note: lift the panel just enough to allow the socket wrench to remove the bolt, do not lift too high or fast because the panel would be liable to snap or crack when put under unnecessary strain.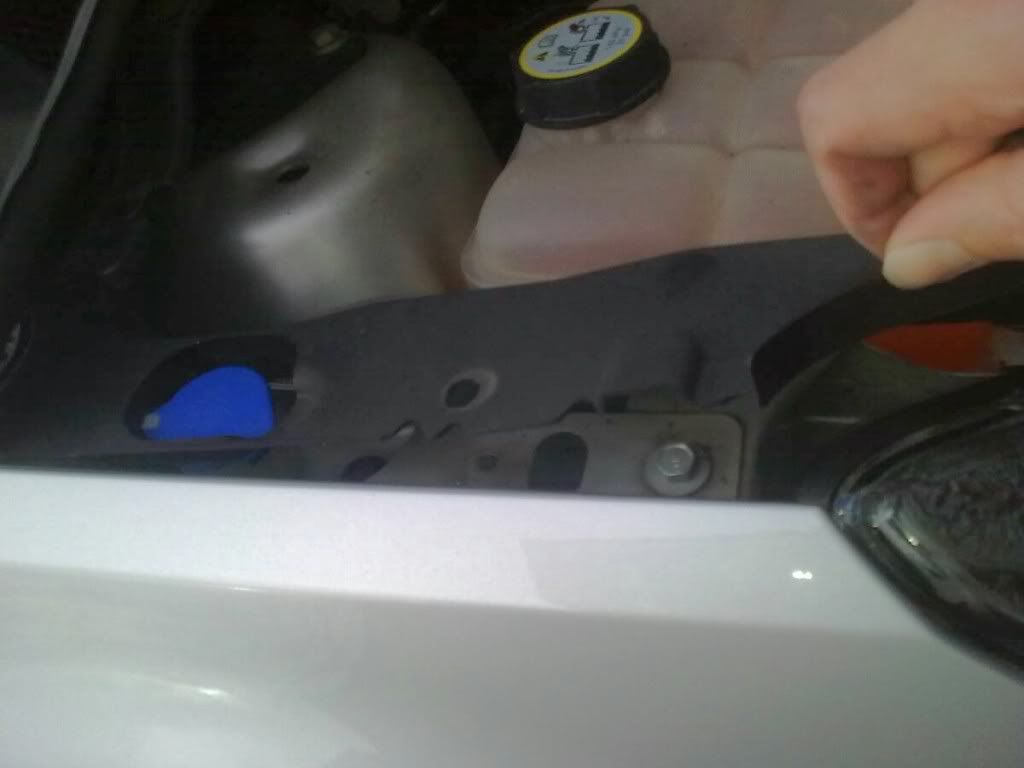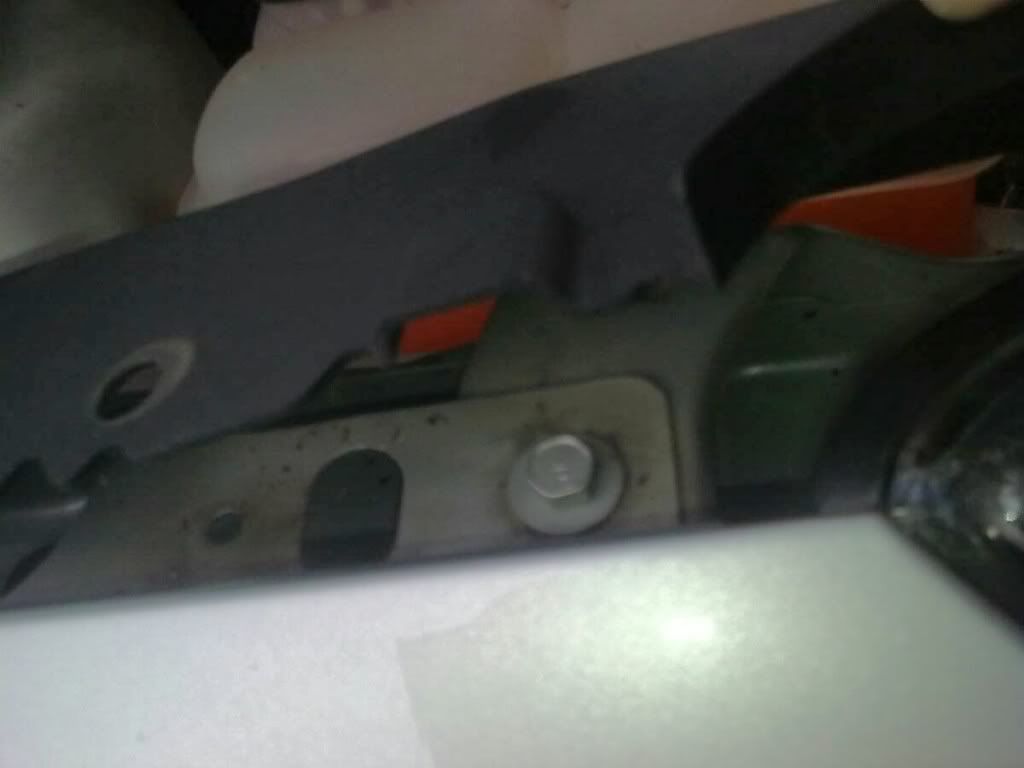 When the bolt has been removed.
Obtain the specific bracket for this side of the bonnet aswell as two serrated washers from the kit.
Fit 1 x serrated washer on to the bolt
Followed by the bracket,
And finally the second serrated washer,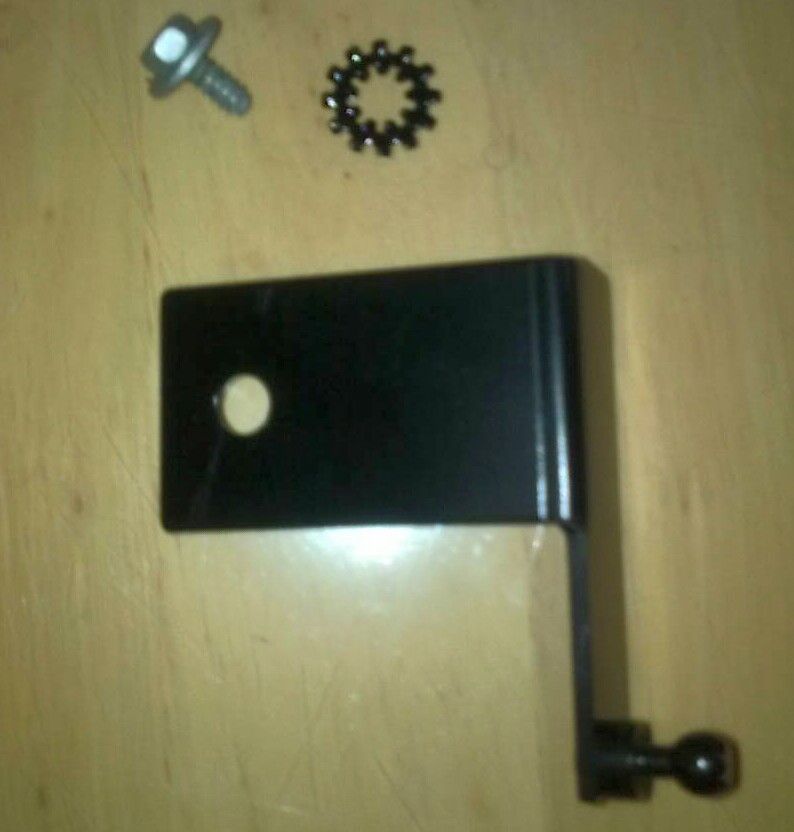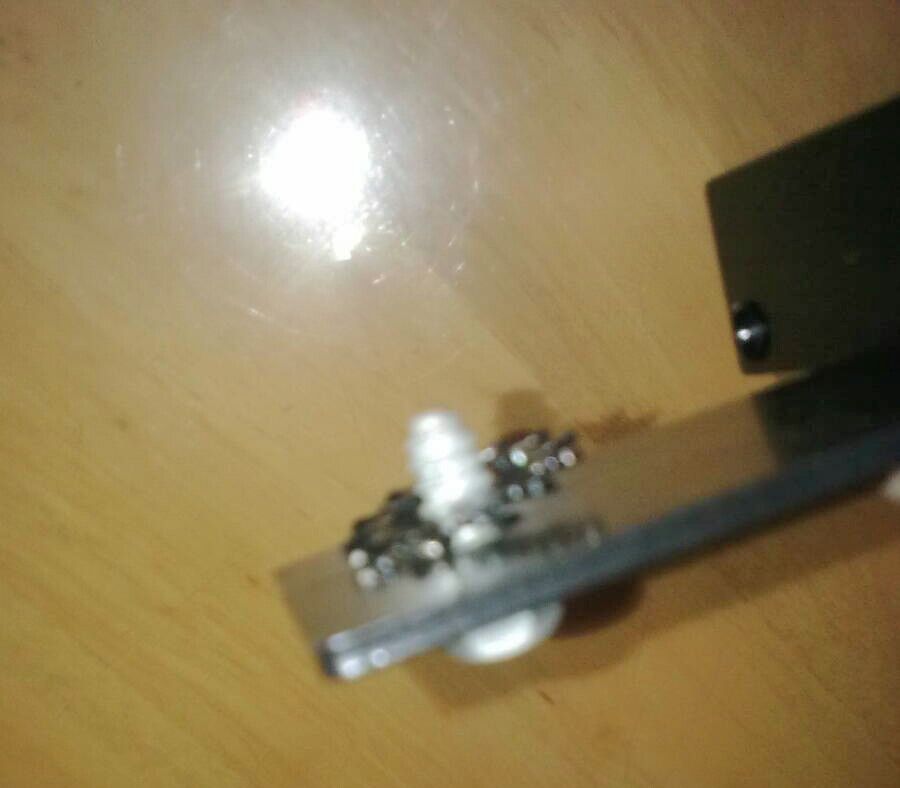 Now bring back to the car and fit in place,
The flat edges on the bracket aswell as the pre-drilled hole make fitting a breeze because it lines itself up perfectly without fail.
When bolting it all down,
Just lightly tighten because fitting at this stage is just for cutting purposes and not final fit.
When in place it should look somthing like this: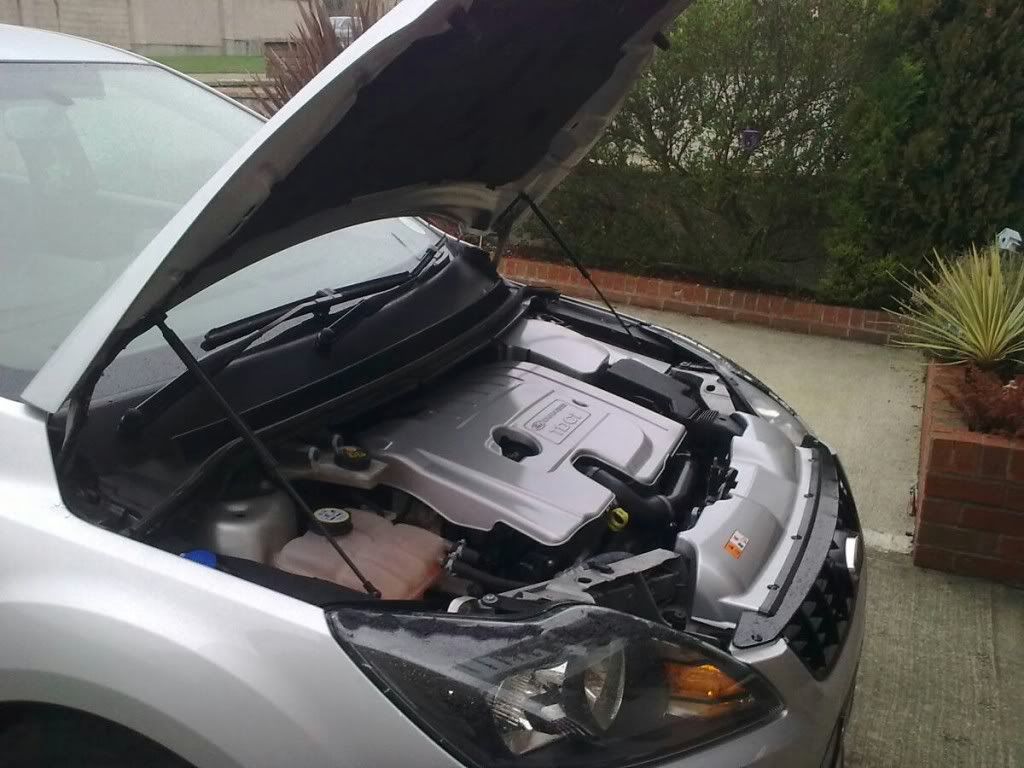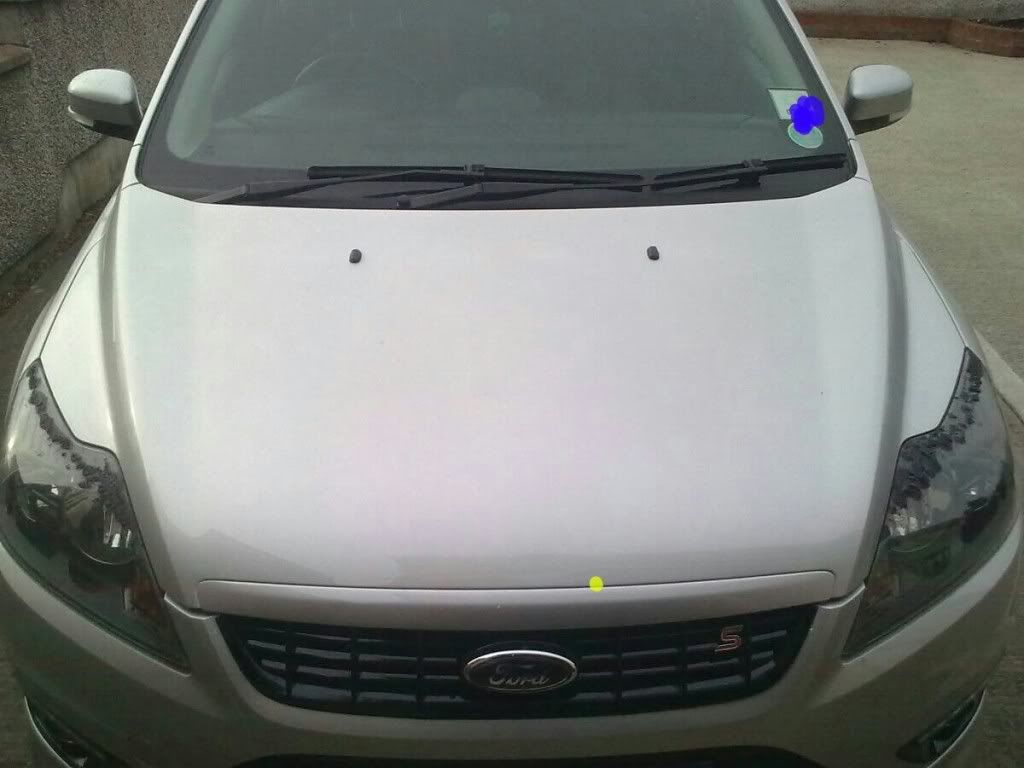 ---
Report this tutorial