I may have mentioned this before, but the Zetec S interior lights are pants!

To add insult to injury, I also have no wiring for the foot-well lights.
So as part of an on-going interior light upgrade, I decided to wire my own.
This guide is primarily for the Mk7 Fiesta but could be adapted for any car.

I got the bulb holders from a certain auction website which fit neatly into the holes provided by Ford.
I took the power feed from the roof courtesy light centre bulb so that the foot-well lights come on with the courtesy light but can also operate on demand by switching on the roof light. This suites my requirements as I have no intention of having them on whilst driving, but can manually switch all interior lights on with just one switch.

To connect my new power feed I soldered the wires directly to the light cluster. I also used a small plug and socket (usually found inside a television) so that my circuit can be disconnected if I need to remove the light unit in the future. I could have used some crimp on male/female terminals or a choc block type connector, or even attached the wires directly to the bulb holder.

Anyway, here is the guide: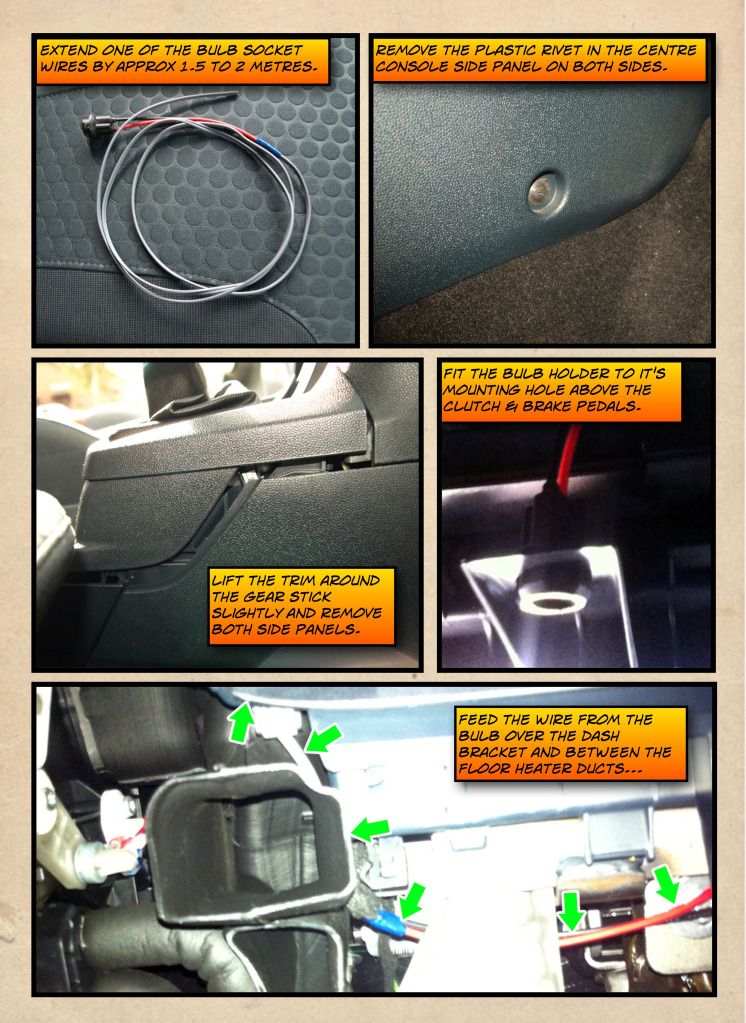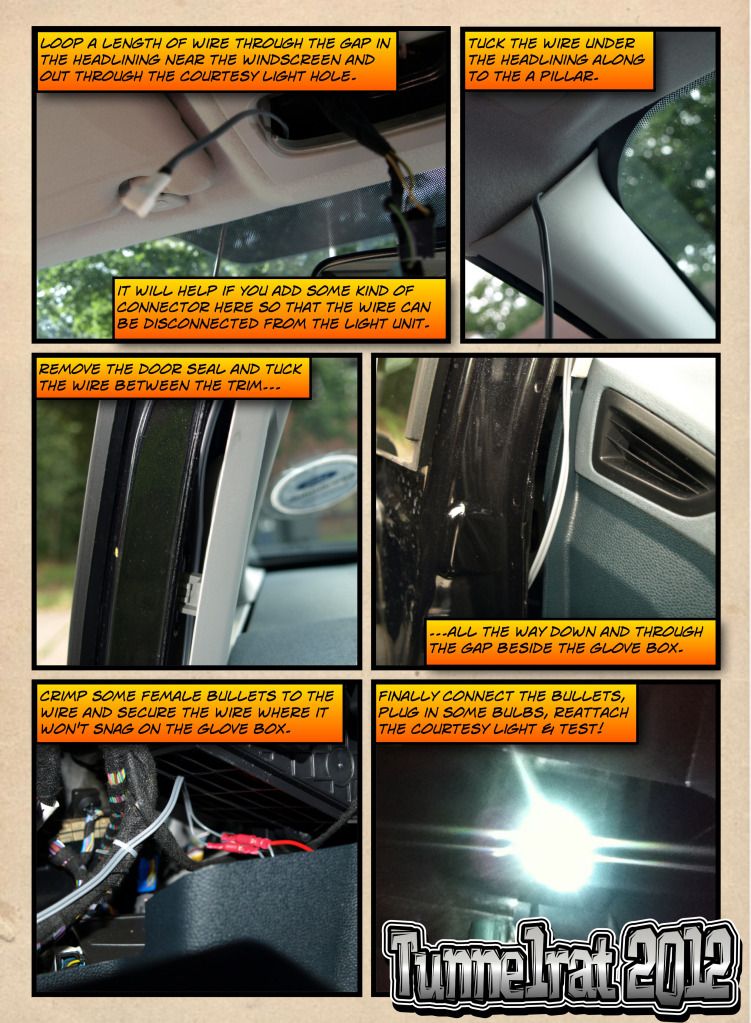 I have purposely made this project expandable and the next project is going to be to improve the lighting for the rear seat passengers.
Watch this space!
---
Report this tutorial