Todays progress:
Well its day three of flat out working on the car,
Started off with the TV Tuner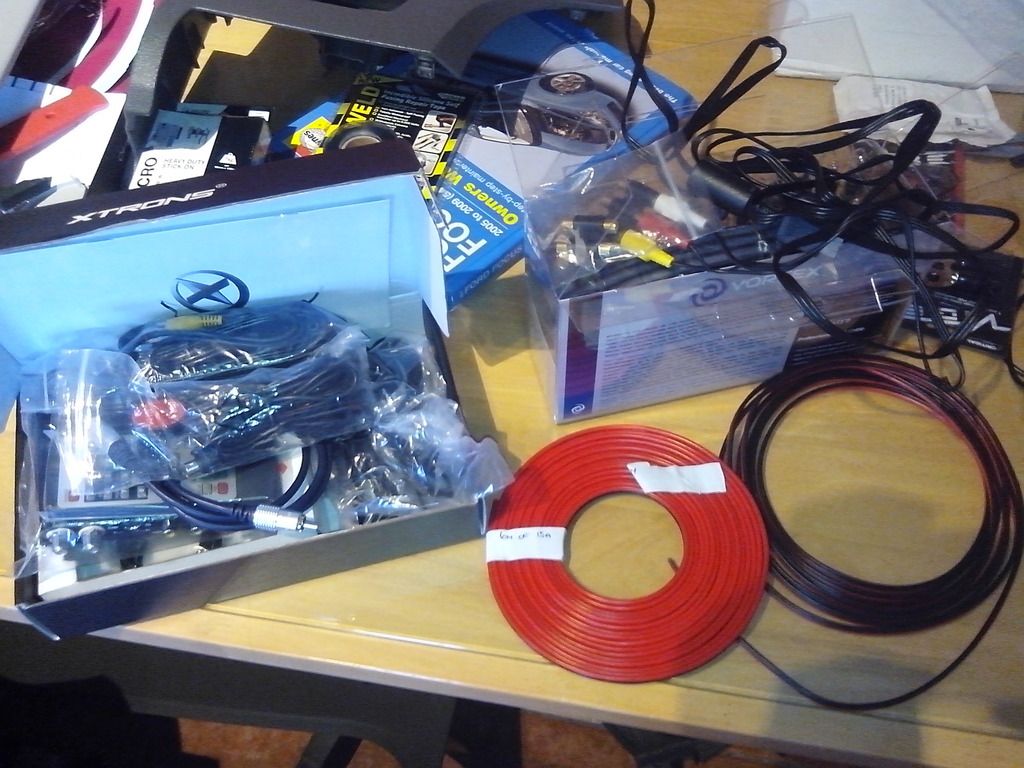 Wired up a loom for it,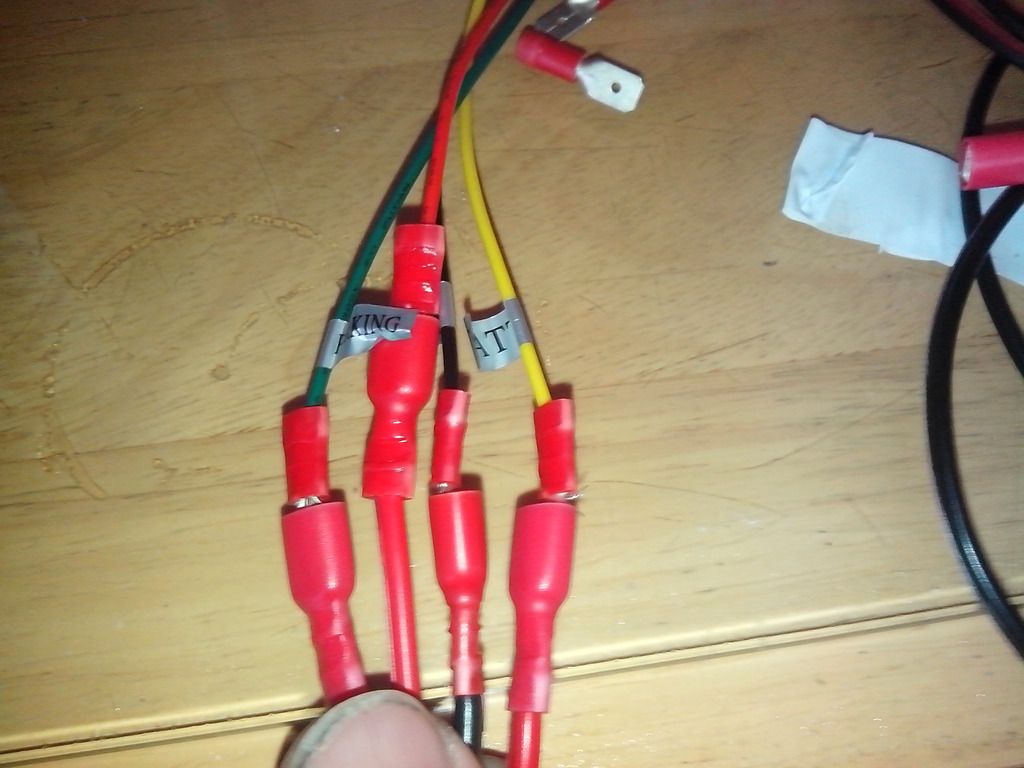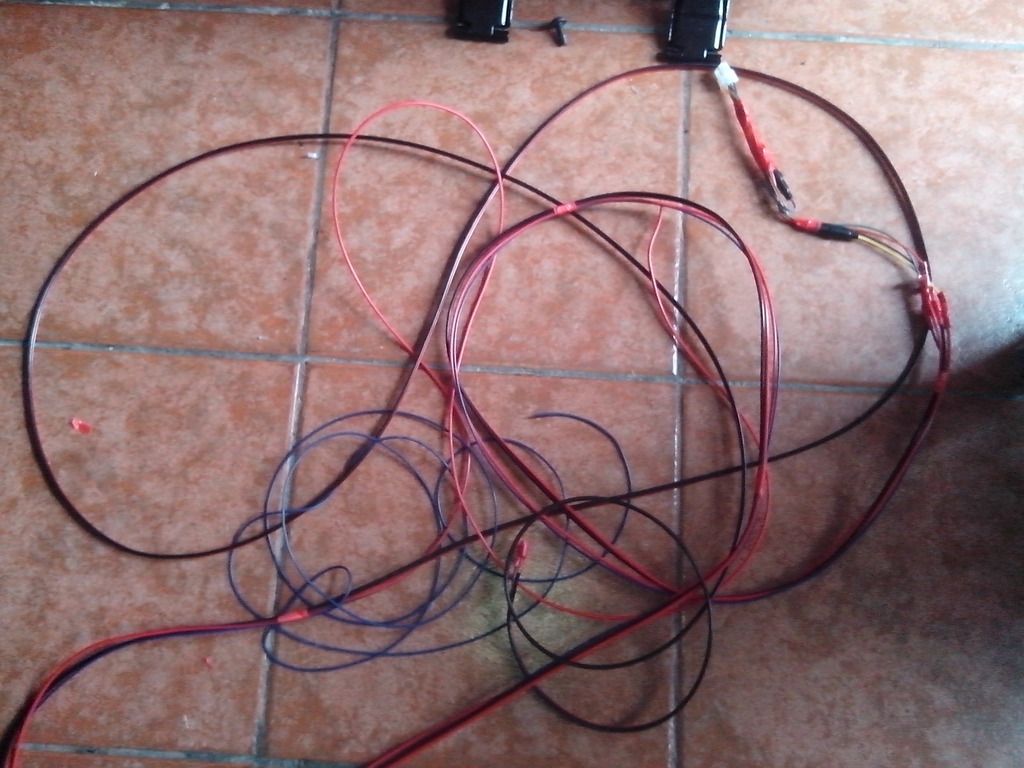 I then routed the cable from the passenger fuse board area back along factory loom to the passenger side boot panel where i plan to mount the tuner box.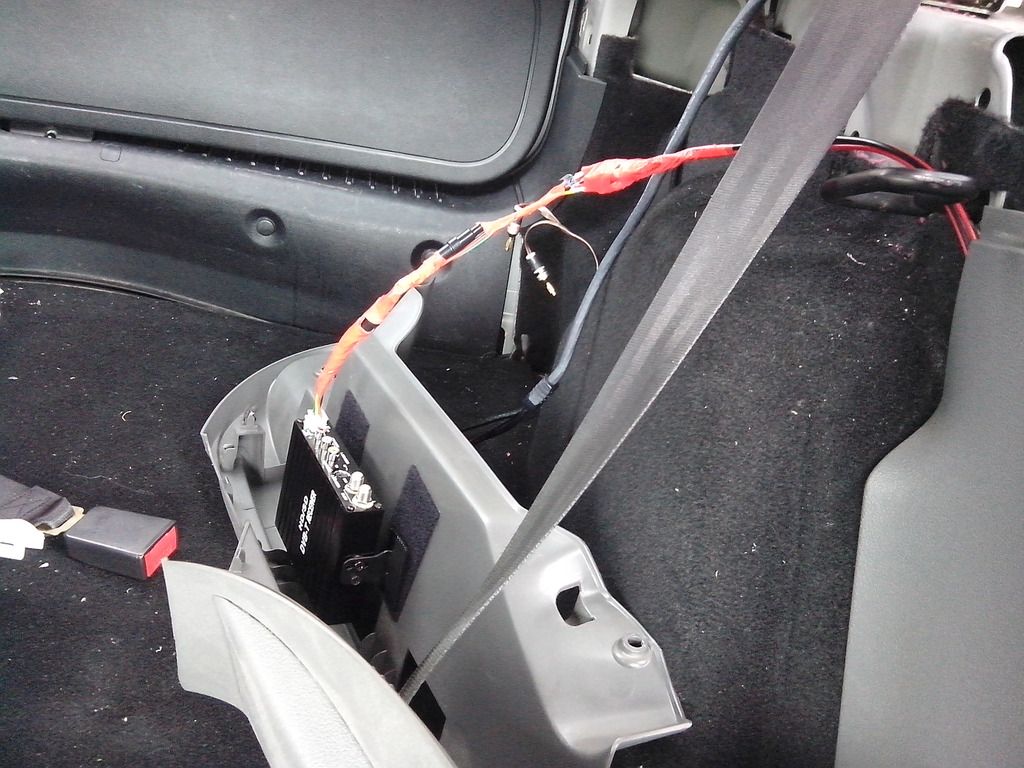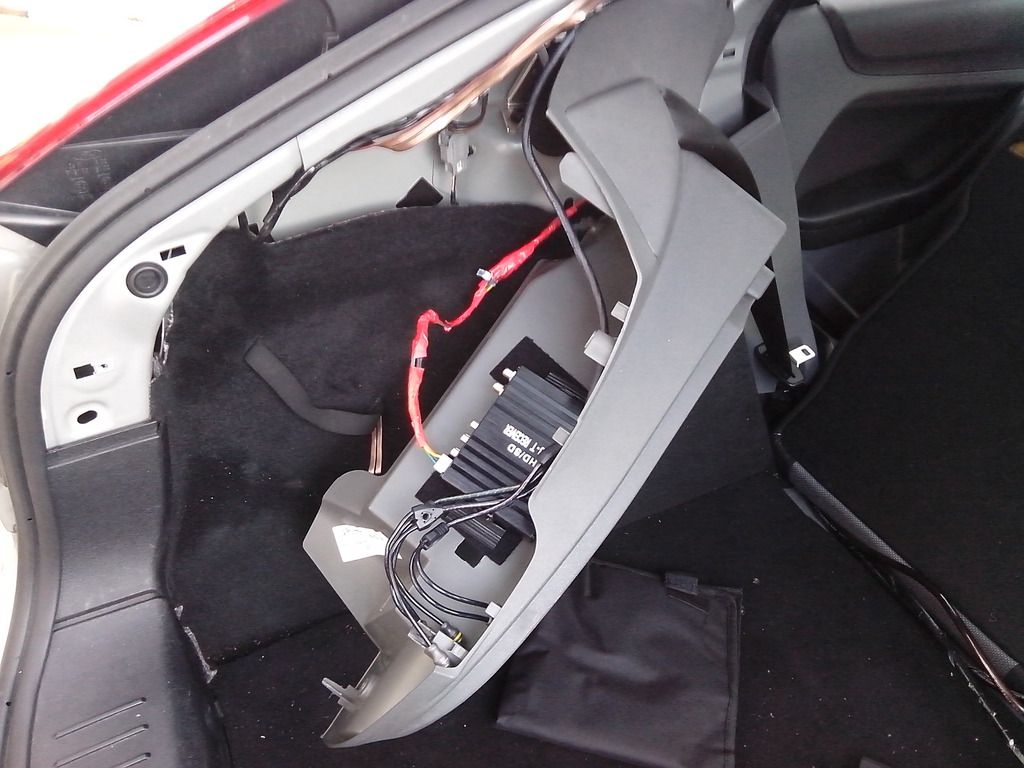 I then had to temporarily cease installation of the tuner as i require a ring crimp terminal to earth a cable aswell as some more insulated female crimps,
I didn't fit aerials yet neither as the manual says the tuner will display signal levels to assist mounting in optimum location,
So I've gotta get it powered up first,
I then got the Ford IsoFix bracket fitted for the little man,
Hoovered out the car and put the whole interior back in except for glove box,
Not one screw or clip missing,
Very surprised at that lol
I then routed both 4 Gauge cables from the amps through the firewall,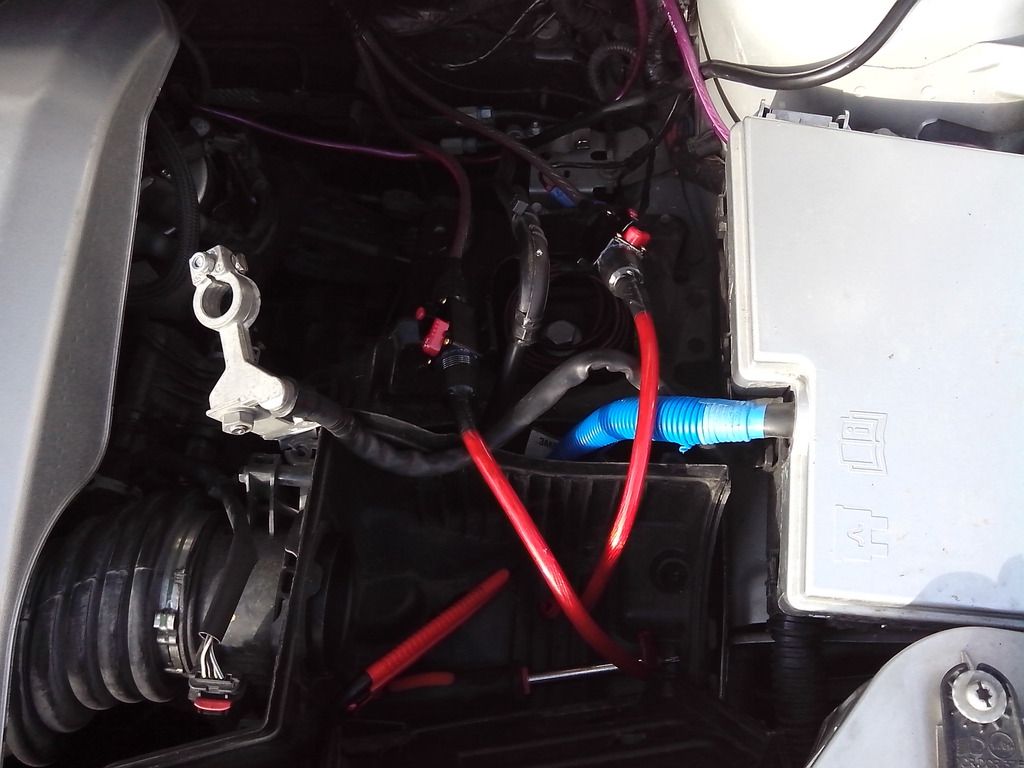 Fitted the 30 and 40amp circuit breakers, bolted to the side of the battery box all ready for final crimp ring terminal to be applied.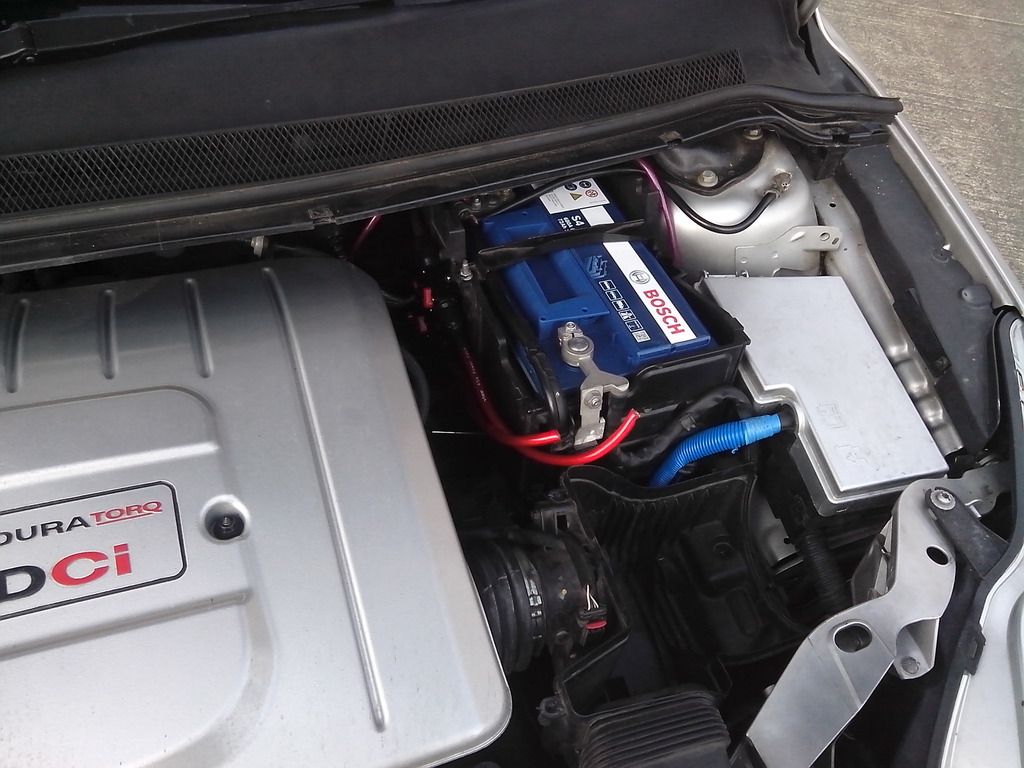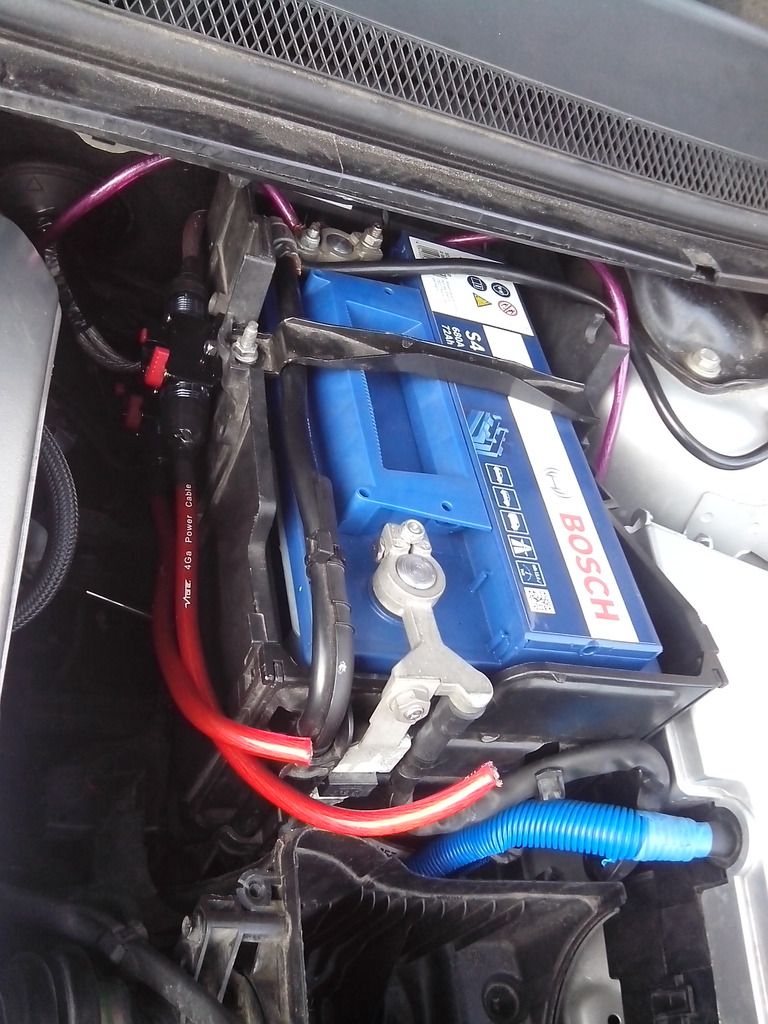 I've got the crimps,
But i don't have a large crimper,
I've gotten a loan of one from maintenance workshop in work before to crimp all other connections,
I've now got the final four connections ready for crimping,
Should have these done on Tuesday morning and that will see the amps fully functioning,
Ill pick up crimp ring terminal tomorrow and get back to installing the TV Tuner,
I've decided to source a company to install the flip down Monitor as i don't trust myself to line it up correctly,
I've got all the cables figured out etc.
Just need a company to fit it in there for me,
Ill look in to it in coming weeks,
Its been a fun three days but im glad to be at the end of it because its quite stressful aswell as enjoyable trying to make everything go the way you want it to and always planning whats to be done next, in a bid to maximise daylight time,
Aswell as reserving some inside jobs for times that it begins to lash rain lol
Looking forward to getting back to work in order to obtain the crimper