Sounds like my lady whenever I talk about a vw golf mk1, she thinks it's a cheap box with wheels lol

She's rite too
Nah i like the golf, that image above is a premonition of what id currently look like had i gone for a golf
id still have a different coloured boot panel
In other news..
I took the passenger side skirt off the other day to trial fit the AE101 Levin skirts,
Firstly surprised with the around 2kg of sand and dirt including bamboo leaves trapped inside, proper JDM carbon datable data there: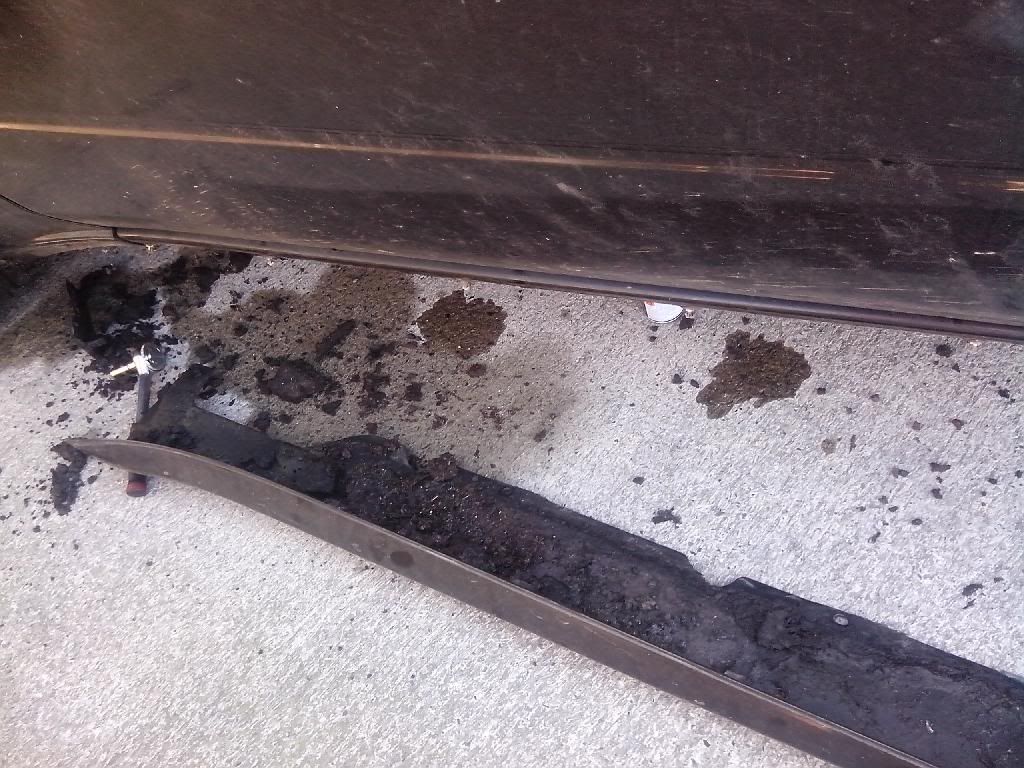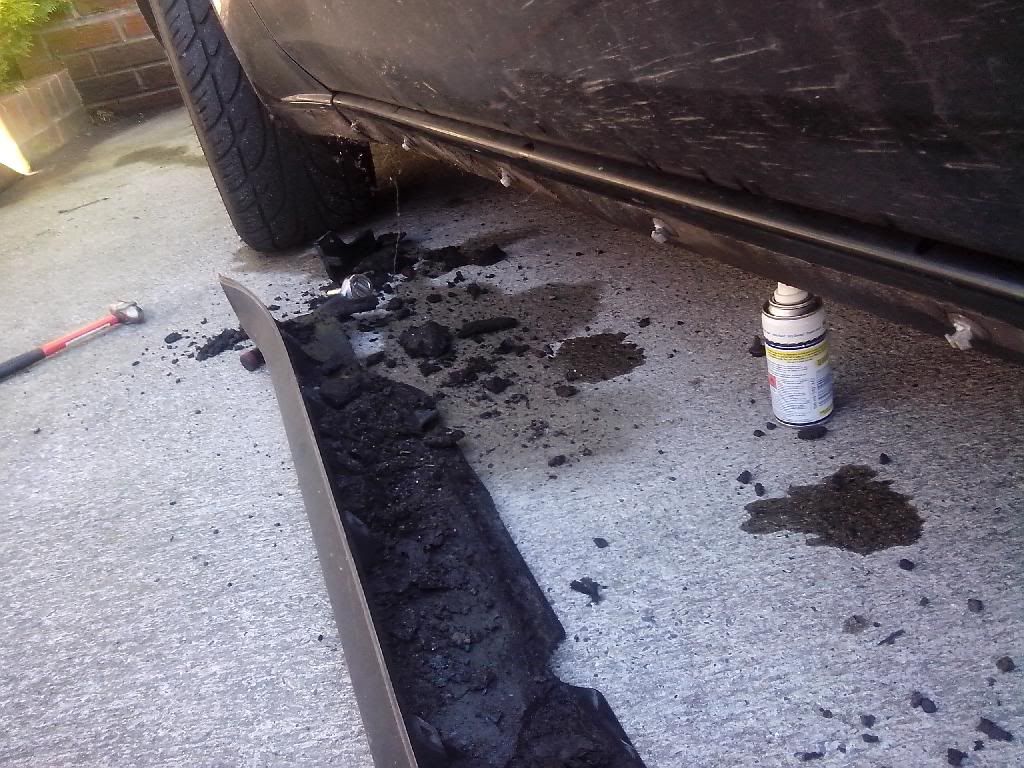 Second thing:
The AE101 skirts have the same underbody mounting points but different side body mounting points compared to the AE111 skirts,
Also when i pressed the pre-facelift skirt agents the body the AE101 skirt sits around 1" away from the body at the front fender initially i thought this ment the pre-facelift front fenders were wider, therefore i wouldn't be able to fit them after all,
But after talking to the Toyota forum moderator and fellow Levin owner whom sold me the skirts he has informed me that the AE101 skirts fit both AE111 coupé models and the 3 door GSR corolla they just need heat applied along the skirt to shape them close to the body then tiger sealed on to the side aswell as standard bolt underneath.
Bottom line,
There going up the attic until the rear lip is purchased and the car is being sprayed,
In mechanical news:
The feared head gasket trouble doesn't exist thank lord, i took the Levin on a 472mile round trip last weekend and no over heating or loss of coolant so all is good there and the scum build up on the oil cap was due to the car being lying up.
However
After watching this video on YouTube
I've learned my VTi pulley isn't performing quite as well as it should,
So its VTEC yo!
But not so much yo,
Replacement pulley is 375euro from Toyota but must be gotten to maintain the 168bhp status,
A good time to have it changed is when having the timing belt done,
Which still needs to be done, was supposed to be this month but due to the spontaneous purchase of exhaust system, headlights, bumpers and tail lights zapped this months missal anions expenditure
Future plans:
Road trip in the focus tomorrow collecting parts,
MOT booked for Thursday 20th March
Tyres now fine,
But the rear brake pads are down to the metal if not the actual calipers
agents the discs,
And the handbrake isn't working,
But she's going in on the 20th and ill fix it in time for the retest