Your existing camber is set to match your existing suspension and ride height,
Your existing rear camber is not adjustable,
So when you lower the ride height your rear camber will be off,
Resulting in uneven tyre wear on the inside wall and less road to tyre contact on the rear wheels.
By fitting adjustable rear camber bolts the alignment of the rear wheels can be adjusted to achieve proper even tyre wear aswell as optimum grip and improved handling all for 30 pounds. Thats quarter the cost of an 18inch tyre
Eibach recomend getting laser alignment carried out on your car after lowering to realign the wheels to match the ride height aswell as headlight alignment for optimum experience.
Eibach rear camber bolts are model specific and the kit linked is for all mk2 and mk2.5 hatch back ford focus from 2005-2011
Here is a link to purchase:
http://www.ebay.co.u...984.m1439.l2649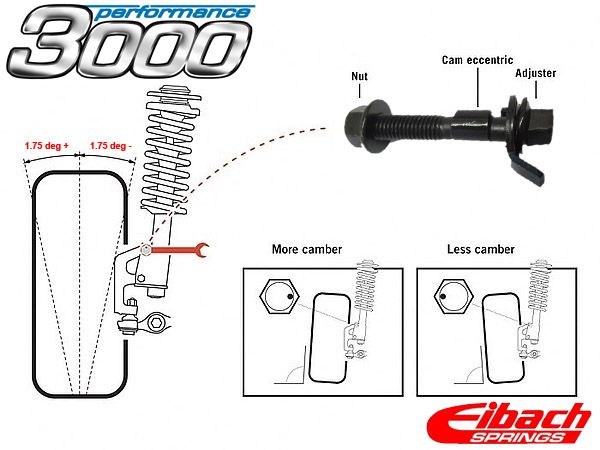 Here is an image of what to expect to recieve: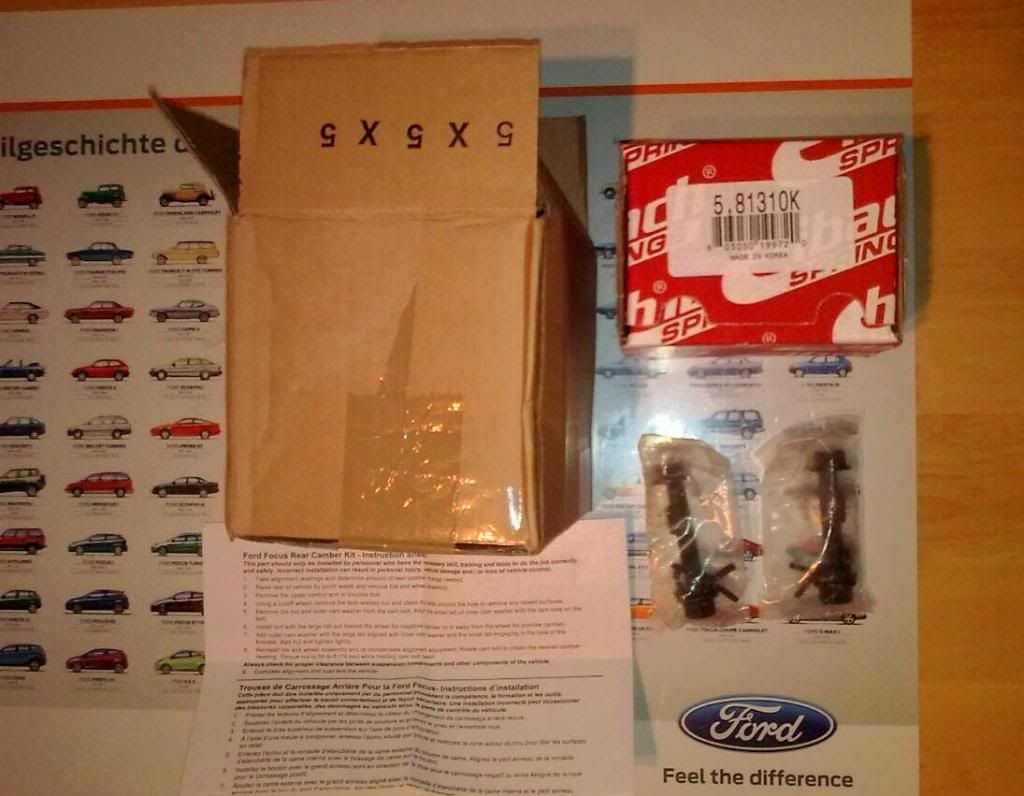 Preventing this:
Heres my 1.6tdci lowerd on eibach rolling genuine facelift ST 18x8 rims with 35mm profile Avon ZV5 tyres parked up next to an RS focus rolling 19" rims with 30mm profile tyres
Mines around 1" lower than stock RS rolling 19's
Still never scrapes on ramps