That looks cool! I think it does something similar as what my AV receiver does i.e measure the distances of the speakers from the mic, then calibrate them in order for the driver to hear them at their best. I just had a look at the pictures you put up and as I suspected, my headunit, which is the AVHx2500BT model doesn't support the calibration. It is a very nifty feature to have and I think Mr_Spock's headunit had something similar. 
 
I myself personally like to fiddle with the knobs until I get a sound that feels good to my ears. I used these sound files to spend about 1hr tuning the sound in my car to my personal taste. It's a free torrent of files that were made for tuning sound systems. If there is any issues with me linking the files on this particular website, Mods, please let me know as from what I gather, this is under free license **Link to be Updated**
 
Might be handy to have this as well Lenny if you don't want to buy the Mic to eq your system. From my experience with my AV receiver when I used the mic to calibrate it, it was a good starting point and then i tweaked it to my taste. Might be the same for your car
Ill definitely give the software you used a run on the system aswell mate, I've heard your system and it fantastic sound, base and everything is just right ill try all possible to recreate that in my own focus, last sub i had was a 15" fusion and always overpowered the rest of the car,
Air freshener used to blow to the windscreen from the rear view mirror, i never bothered to tune it and assumed at the time that's how they are,
But i saw and heard your system the bass is just right and tight,
People said before 10" subs are better than 12or15" at the time when i had my 15" i was thinking no way how could 10" speaker be better than a 15"
But it really is,
The smaller speaker is capable of tighter bursts of heavy base just where its needed in the song,
Unlike 15" where it cant keep up with short tight bursts, ends up sounding like distortion,
Heres me first car with install,
Had:
Fusion encounter 15" Sub
Fusion Reactor 6x9 custom raised to clear the sub enclosure,
Boxed 6.5" components,
Up front then were 4" fusion reactor 2-way,
All looking very boy racer and was just pure noise,
Learned from that definitely tuning this system like yours,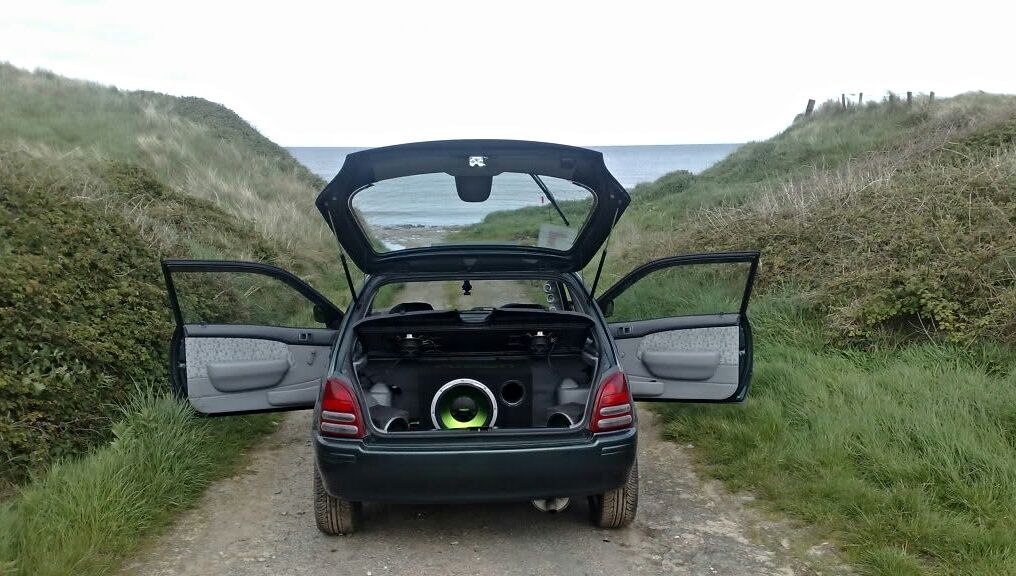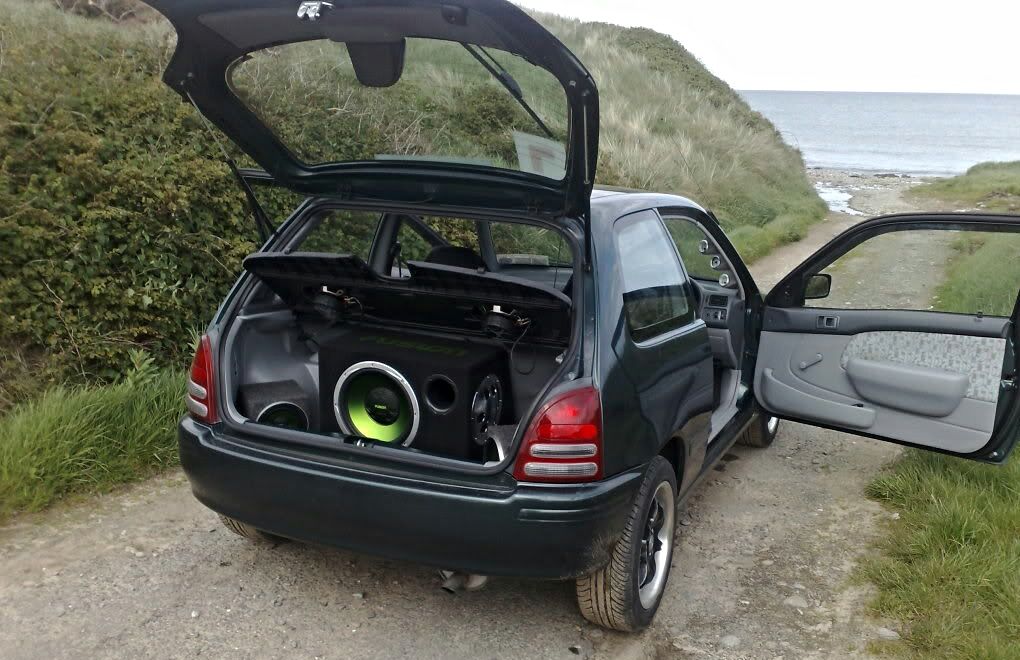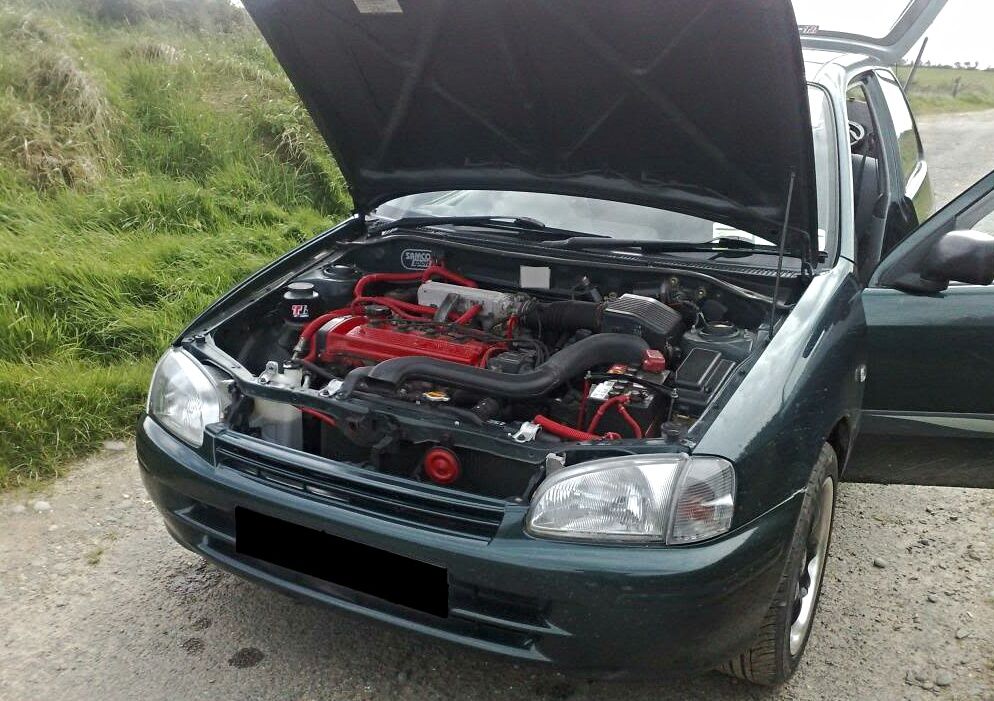 Most IP's block access to that site due to it being on an illegal server.
It would be better if you could Dropbox the file.
Thanks very much for inside ifo on this one mate,
We wouldn't know that how do you get info like that or is it through work you know this?
 
Thanks for the heads up. I will upload it to my Dropbox account and post the link here so that everyone can have access to it. I found the files on it very helpful and they were all recorded at a high bit rate.
Thanks mate,
Ill download it from drop box when you get it transferred,
Happy with that.
There are similar things available for setting up recording studios and has "filtered down" to PA systems, venues, theatre's etc. I have some special software designed for recording studio control rooms/ nerfield monitors, it can even give a plot of the room characteristics, showing problems like standing waves etc -  I've got an omnidirectional electrostatic mic that was designed for measurement that i use for recording (no use to you as its not calibrated to your head unit and its a balanced xlr  socket ) 
Looks like a simple dynamic mic probably omni-directional, (the eq will be calibrated/ compensated for that mic) the reason it is put on the drivers headrest is so that the eq is adjusted for that position, it will compensate for "room" acoustics as well as the deficiencies/ tonal balance of the speakers - if you change anything like a speaker it would need to be re-done - it will set it for a "natural" balance which may not be to your listening taste but might give you a good starting point or improve sound if your settings are out a fair bit
 
the ones for home cinema may be for setting the correct rear speaker delay on surround-sound systems, depending on your listening position - which is a different thing 
Sounds good mate,
It did say after calibration the equaliser setting be be "flat" allowing further adjustment there after, ties in with what you were saying there,
I never heard of anything like this before, and surly didn't expect to have this type of technology in the price bracket of the chosen head unit.
Thanks for info mate,