Hang on a second,
I went back through archive of images to when i done the second boot light install,
Notice theres two grommets on the lower boot panel:
If you pop these out using a flat head screwdriver,
They should reveal Torx head bolts which retain the lower boot latch bar.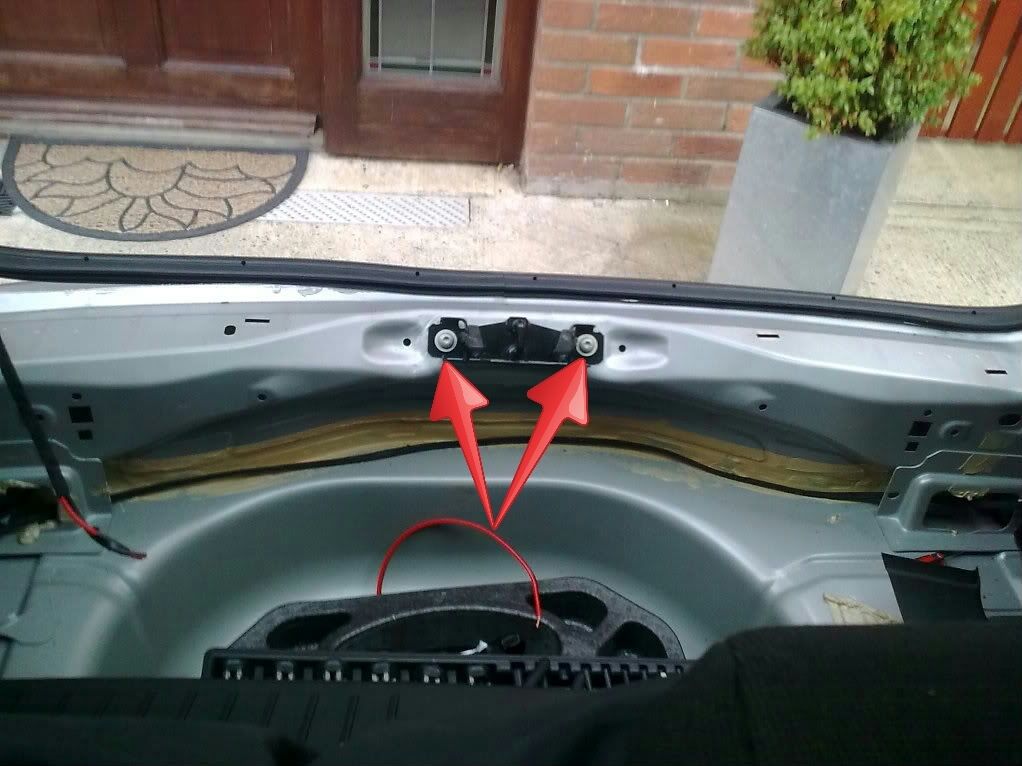 Granted the lower latch wont come up completely when you remove the two torx bolts,
The boot will lift up about one or two inches,
But if you then remove these two plastic plugs loosen then by prying with flat head screwdriver then pull panel to remove completly:

That panel unclips by gently pulling it towards the back seat and upwards in the air.
This should then allow the boot to fully open.
You can then remove panels and check the outer boot handle.
The above images were taken from the following Guides:
De-Wiper Focus Mk2 & Mk2.5:
http://www.fordowner...-wiper-removal/
Additional Boot light install:
http://www.fordowner...083#entry146083
Focus Mk2.5 Reverse Camera Install:
http://www.fordowner...ocus-2008-2011/