Guide: Stealth Dual Camera DVR system Focus Mk2 & Mk2.5
I've post this information in my build thread but figured it would work quite as a guide aswell considering the quality of the kit is exceptional.
Shopping list:
DVR System:
http://www.ebay.co.u...STRK:MEBIDX:IT
TF/Micro SD CaHrd 32Gb:
http://www.ebay.co.u...STRK:MEBIDX:IT
Piggy back fuse adaptor:
http://www.ebay.co.u...STRK:MEBIDX:IT
USB Socket kit:
http://www.ebay.co.u...edirect=mobile
Suction cup disc:
http://www.ebay.co.u...STRK:MEBIDX:IT
Super Steel Glue:
http://www.ebay.co.u...item43d249f06f
PVC Tape:
http://www.ebay.co.u...tem2a05a8fb8f
8.4mm Ring Crimp Terminal:
http://www.ebay.co.uk/itm/180648089396
Where possible the above items have been purchased from the same supplier to save money on shipping,
AutoStar are top supplier of automotive electrical equipment my number one supplier throughout all my guides quality guaranteed.
The USB socket kit I've chosen has two sockets,
So if like me you have a TomTom Satnav,
You may wish to purchase this USB cable to power your Satnav from the USB socket aswell freeing up the 12V socket in the centre console:
http://www.ebay.co.u...STRK:MEBIDX:IT
The goal is to mount the 3.5" DVR unit hidden inside the glovebox mounted on its suction cup arm,
It can be flipped down if required.
It will be powered by the USB socket which is also mounted inside the glovebox and power is provided by the piggy back fuse adaptor pluged in to a 12v ignition feed.
The DVR unit also has its own internal rechargeable battery just the same as a Satnav,
It can be set to wake up and record if movement is detected outside of the vehicle when the car is parked, without draining the car battery,
The system automatically begins to record when power is provided from ignition,
It can also take still photo images on command.
The video quality is 720P HD
The unit records two separate videos in full screen for both front and rear camera.
The cameras themselves are quite discreet and following this installation guide will provide optimum stealth results.
So here's the DVR system and whats in the box: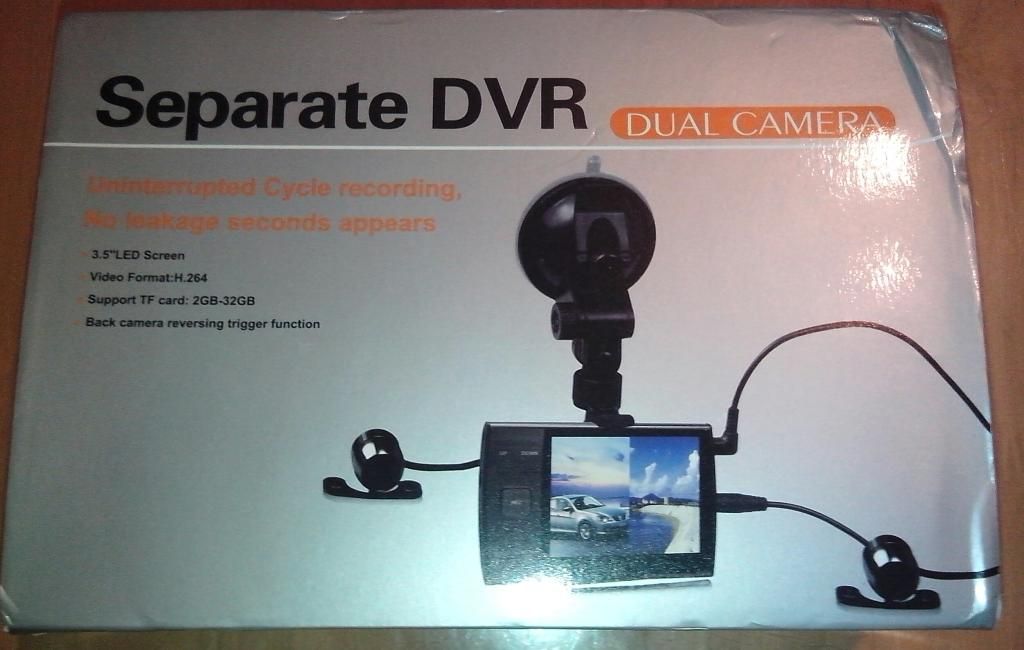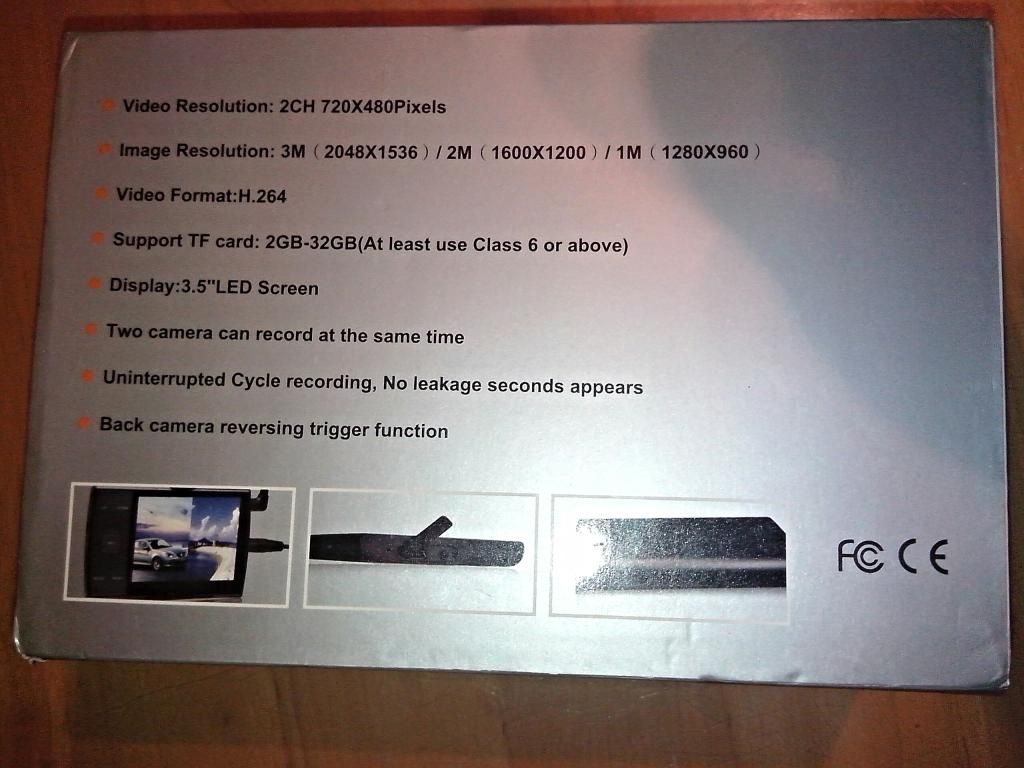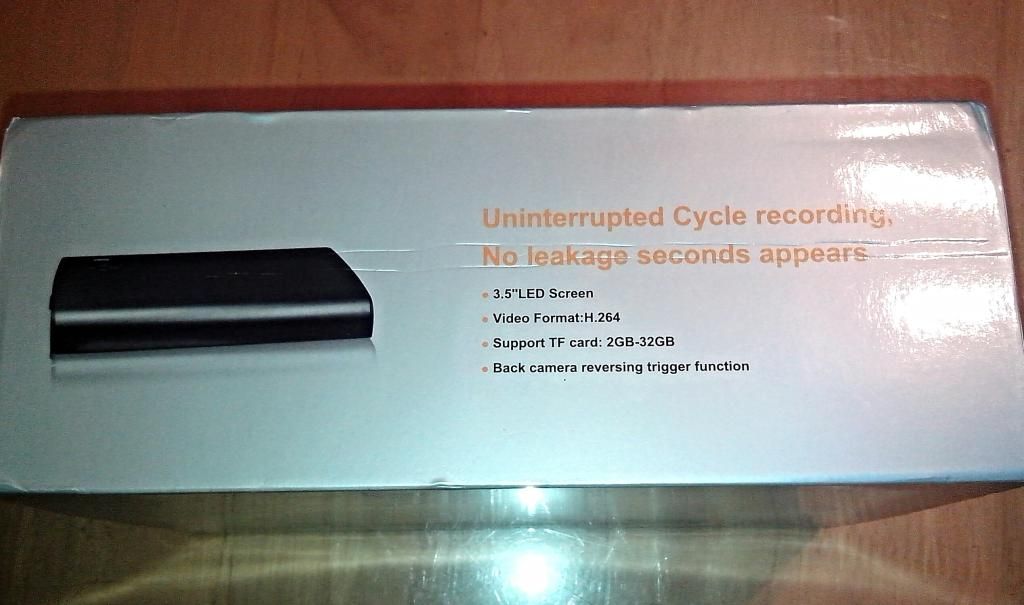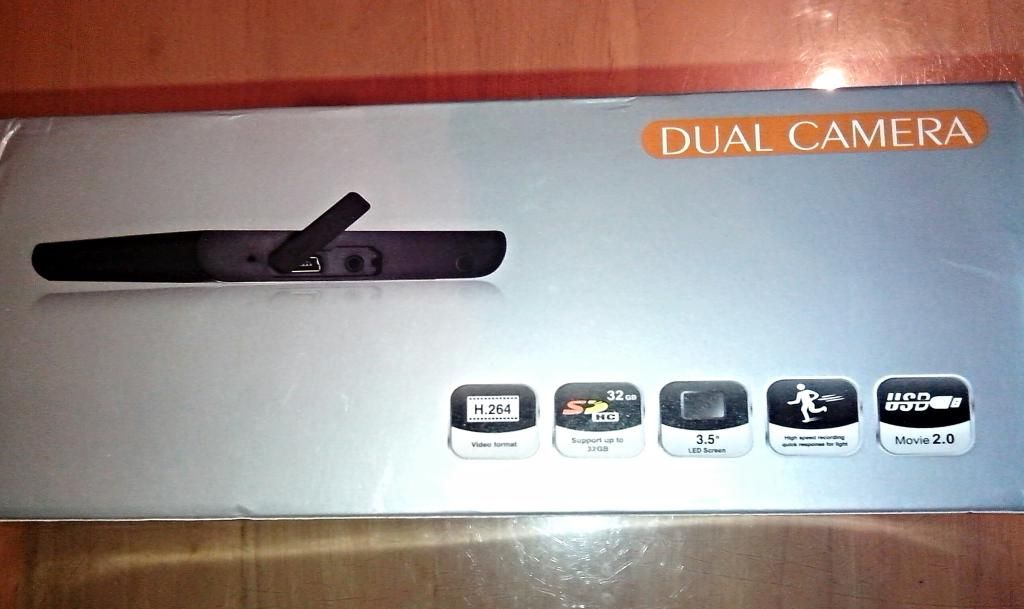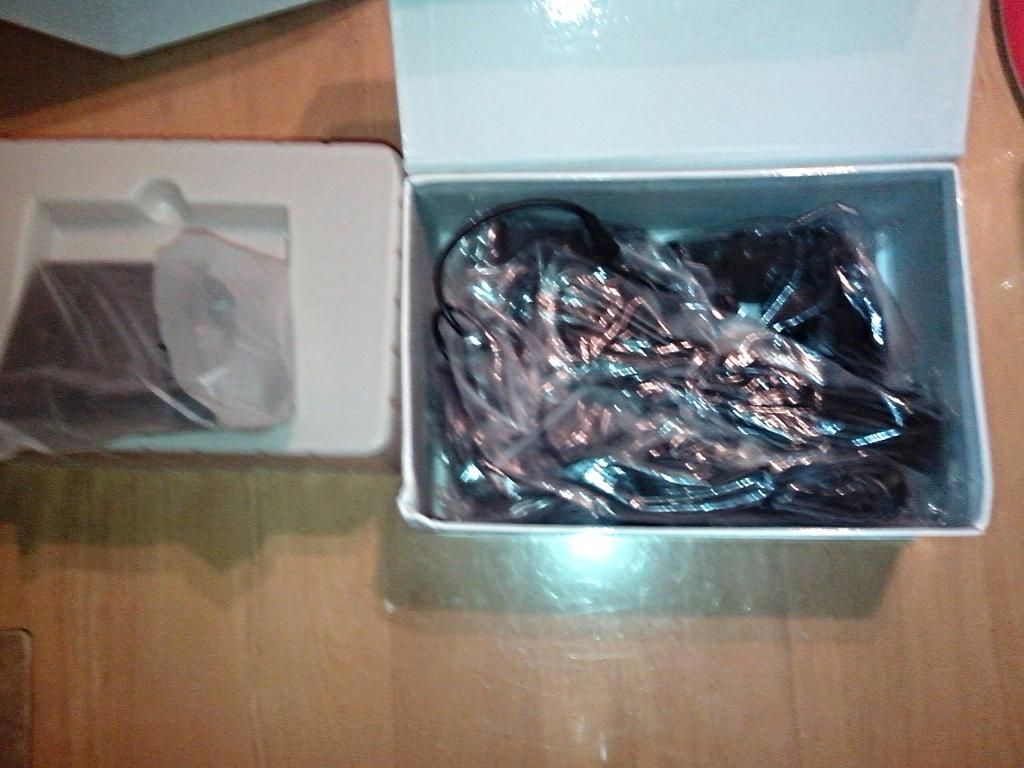 Rear Camera: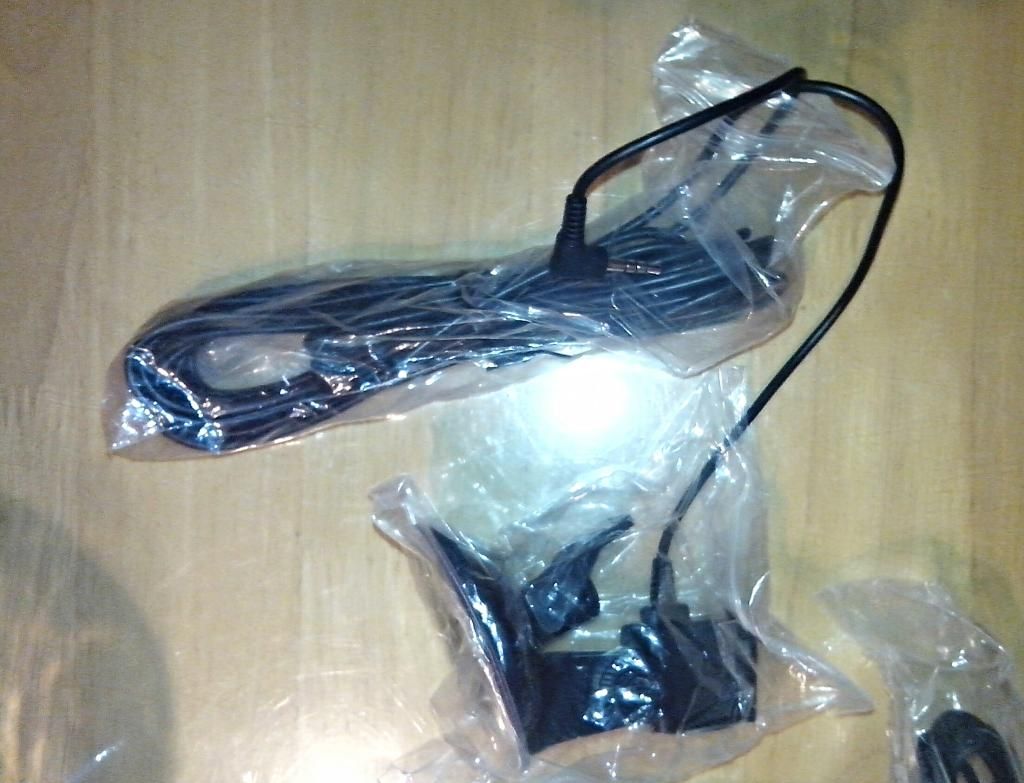 Front Camera: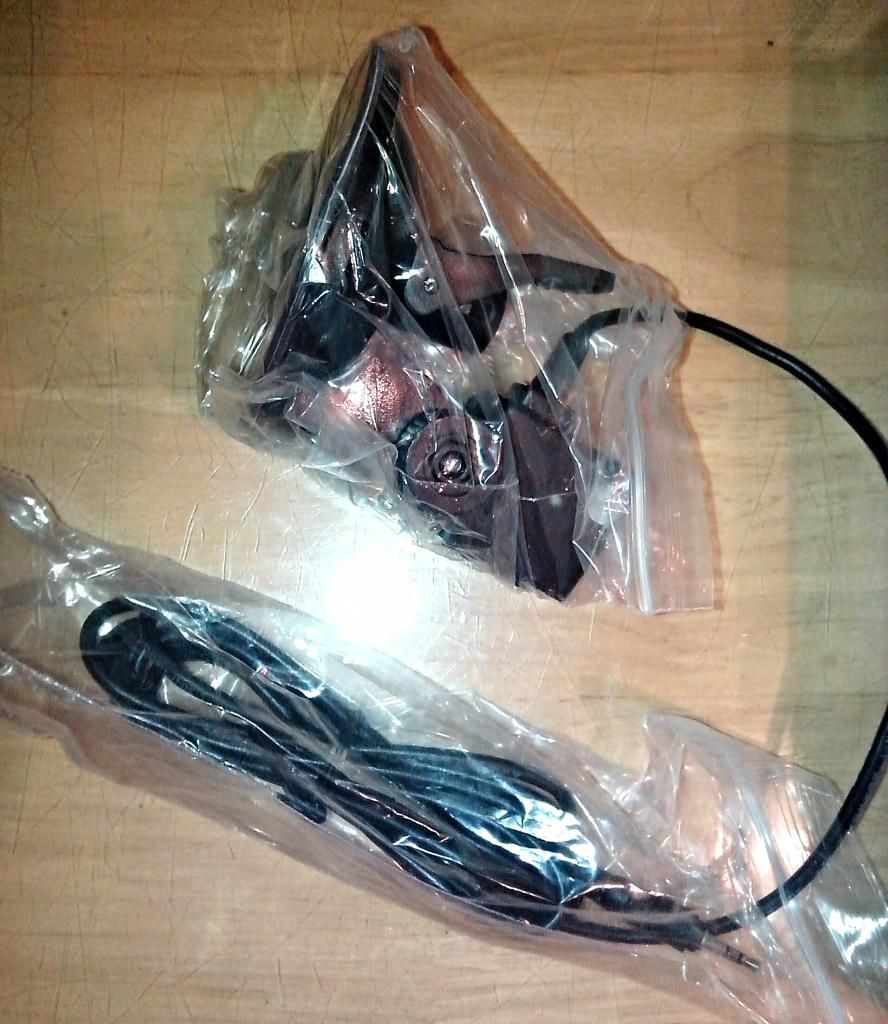 Standard 12V to USB supply: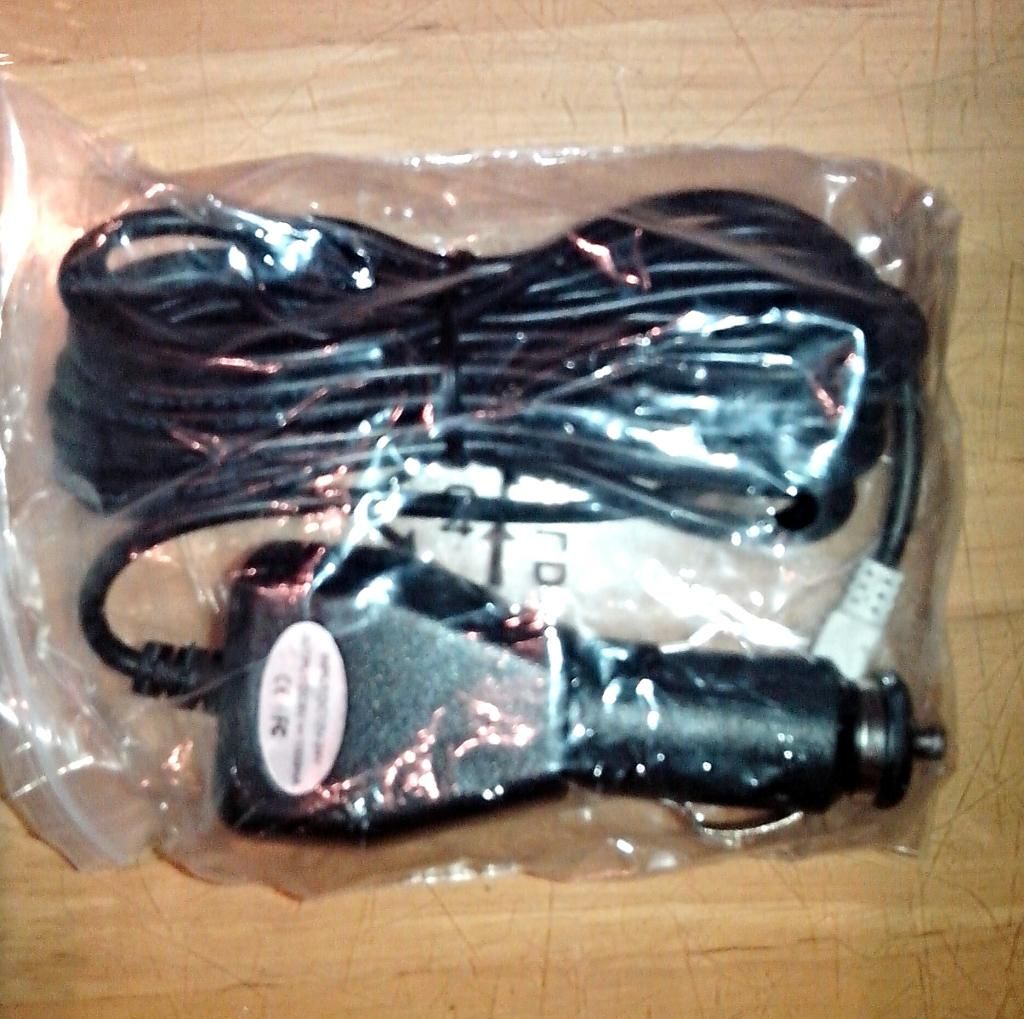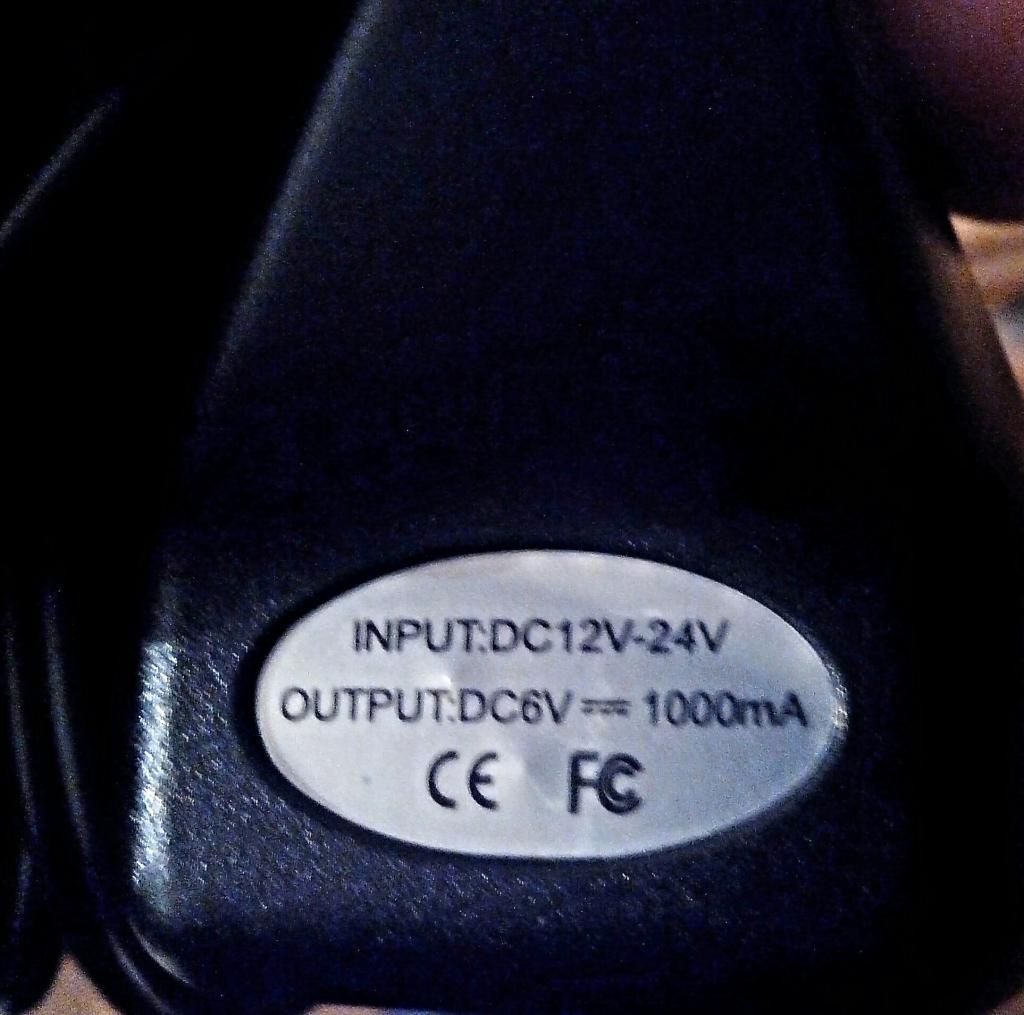 Screen mount: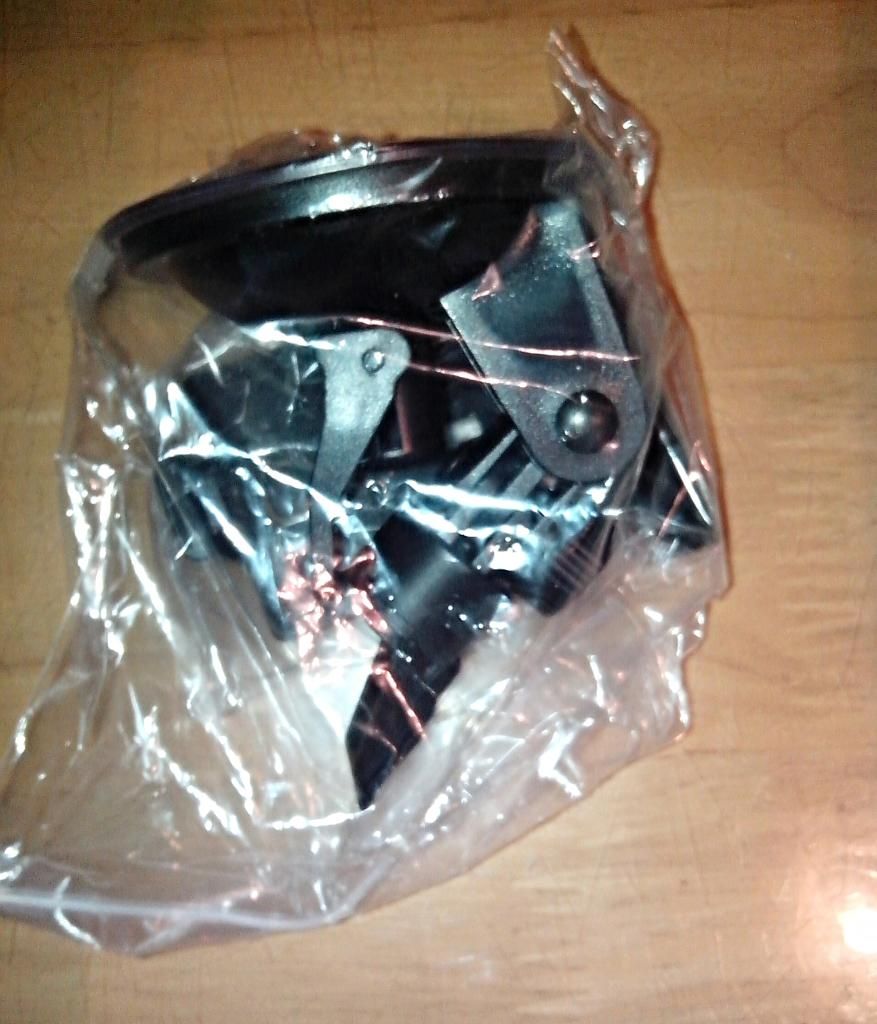 Now to get fitting,
Open glovebox,
Remove several screws
Slide out glove box
Bring to table or work bench.
At this point we need the glue and suction cup disc: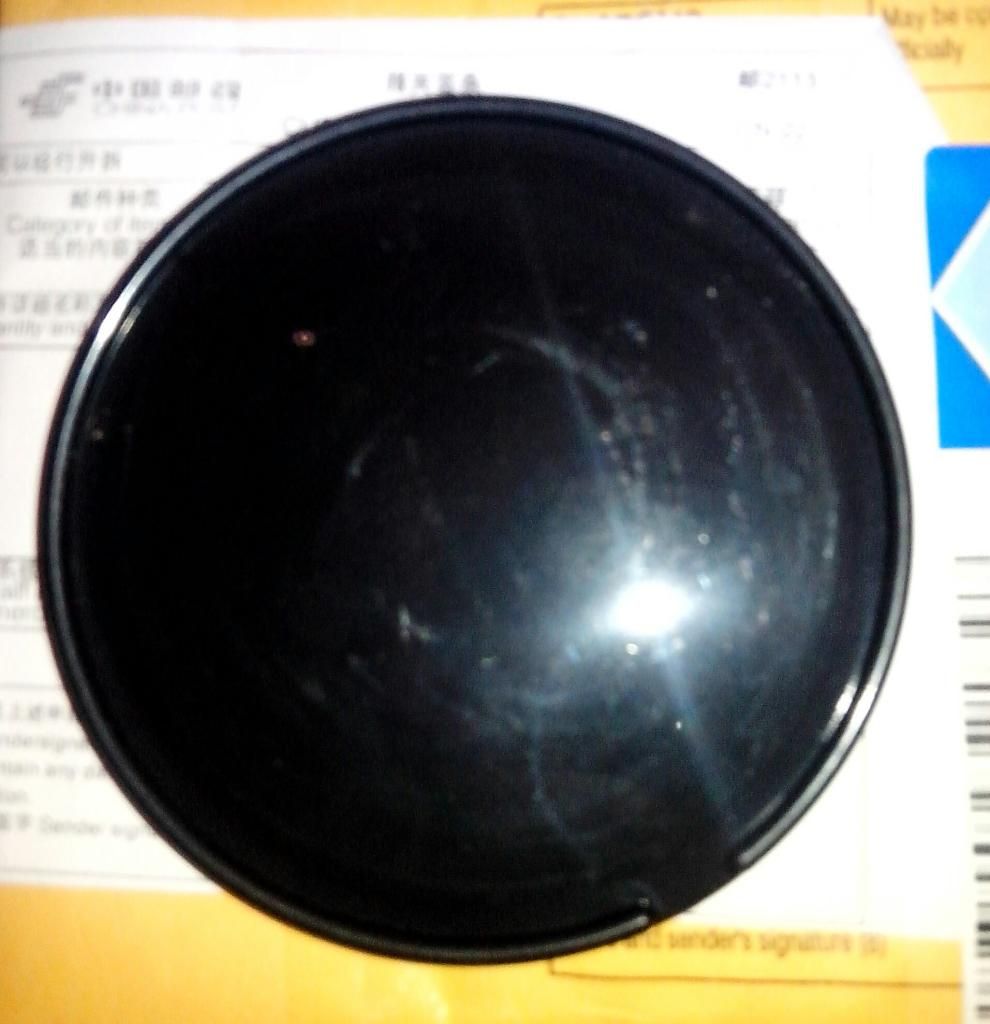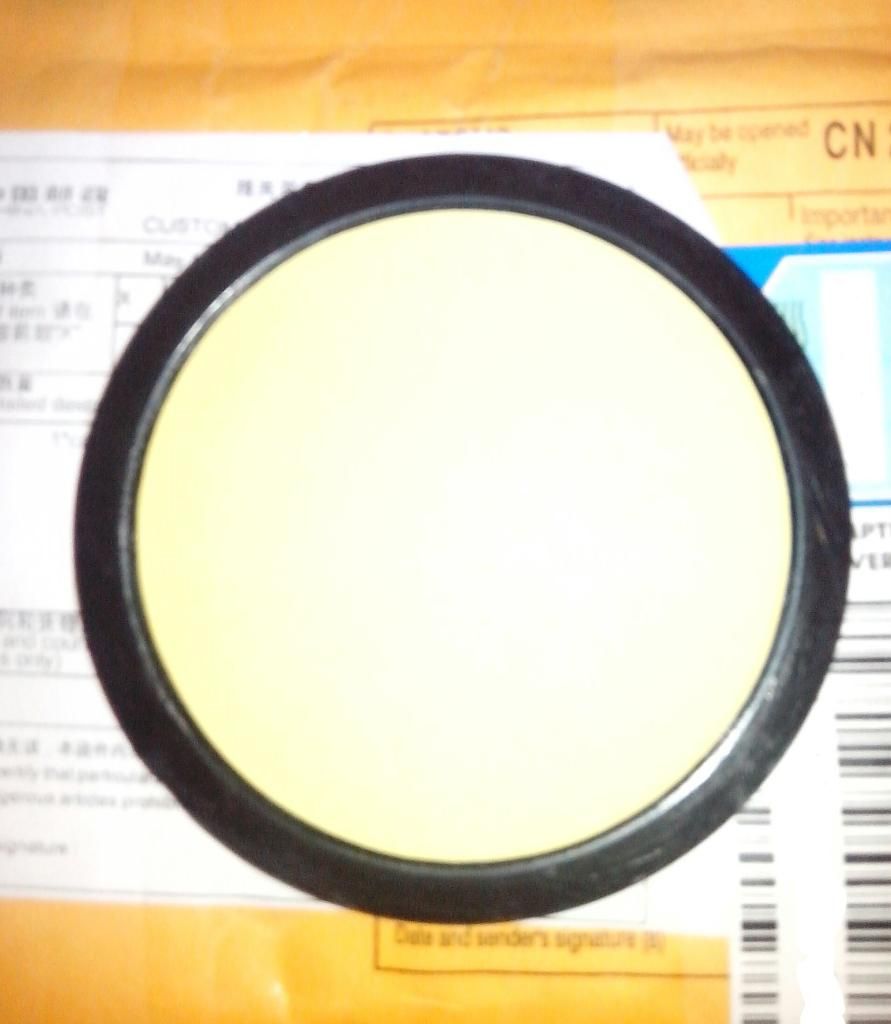 Mount the suction cup bracket from the DVR to the suction cup base and trial fit,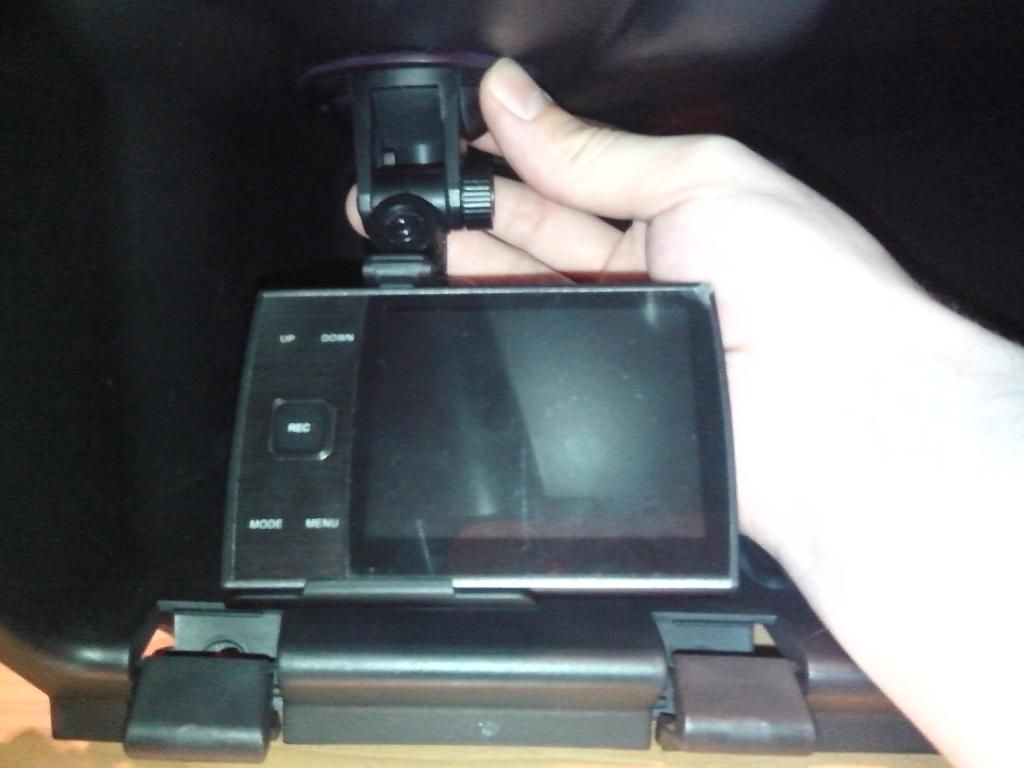 As you can see the roof of the glovebox isn't flush smooth,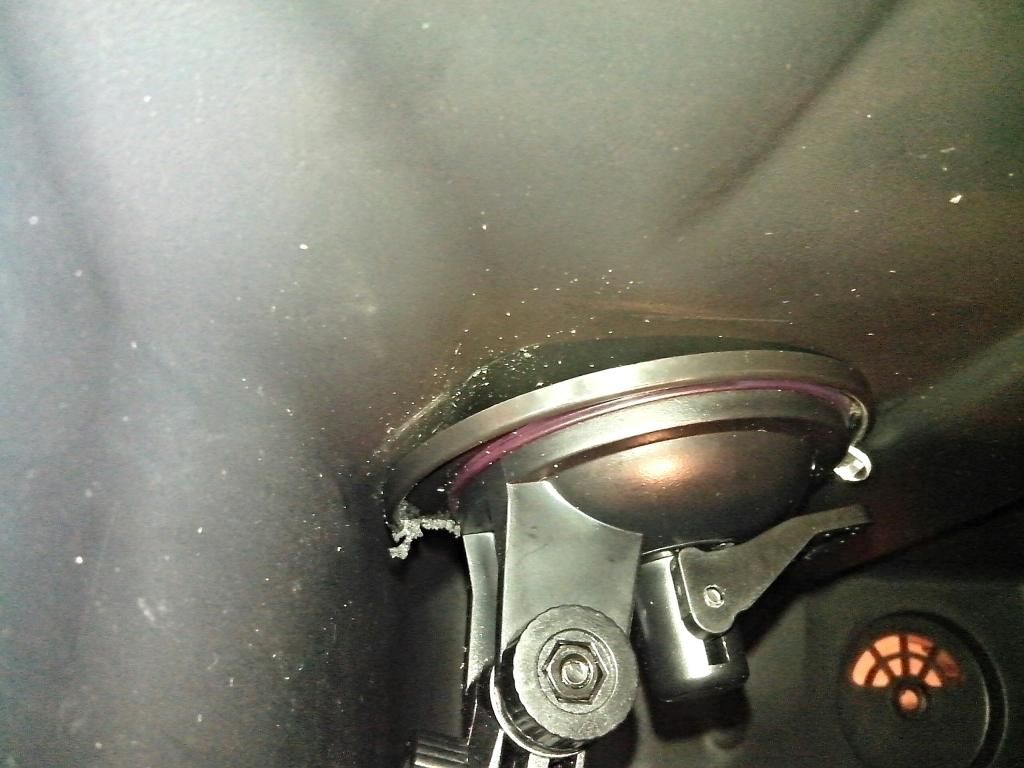 I first trimmed down the suction cup base in a bid to obtain complete flush contact between base and roof: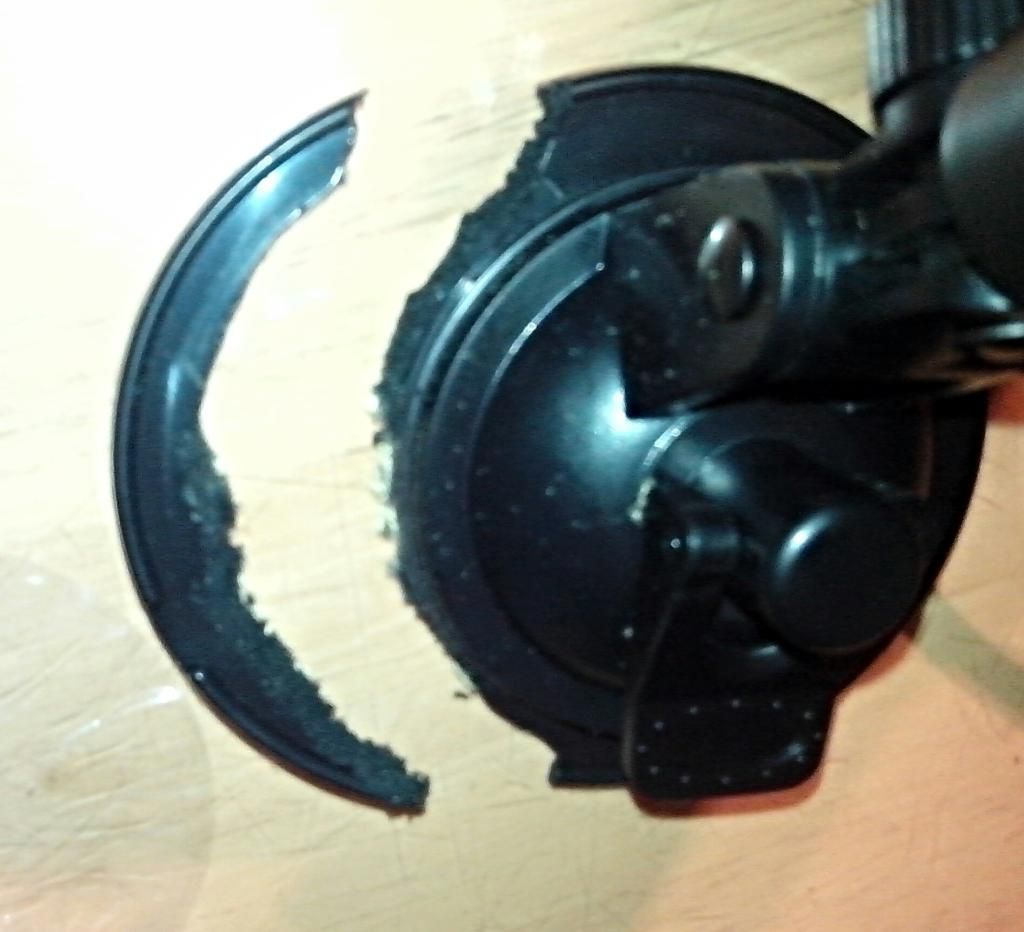 Quick trial fit and still not 100%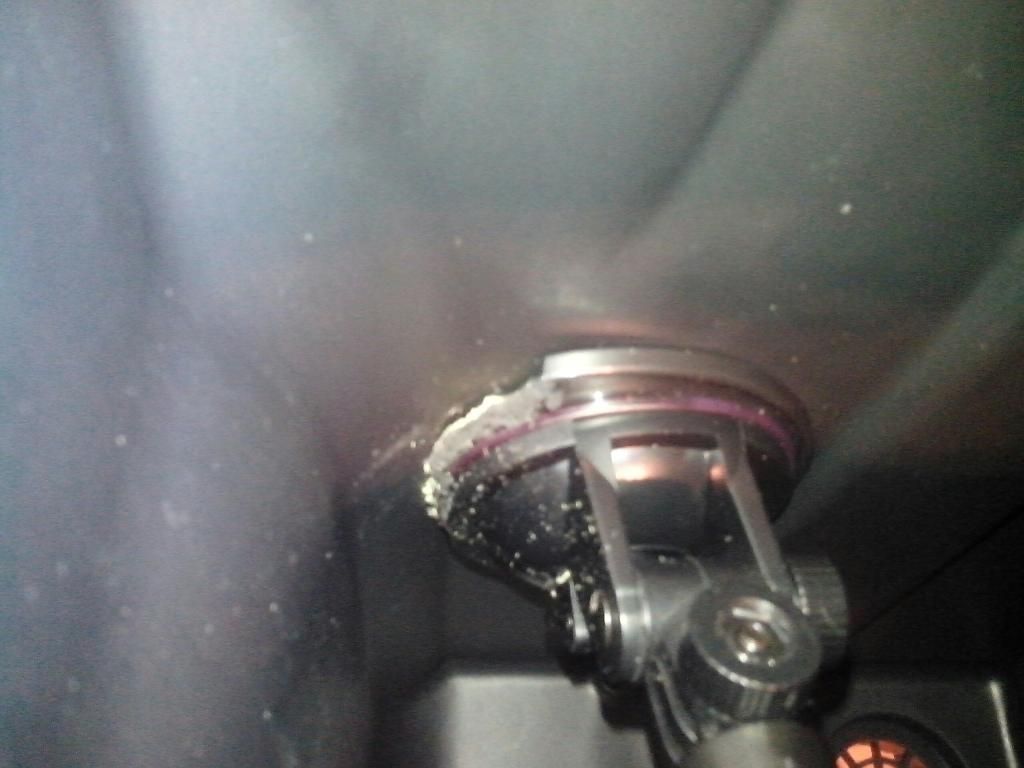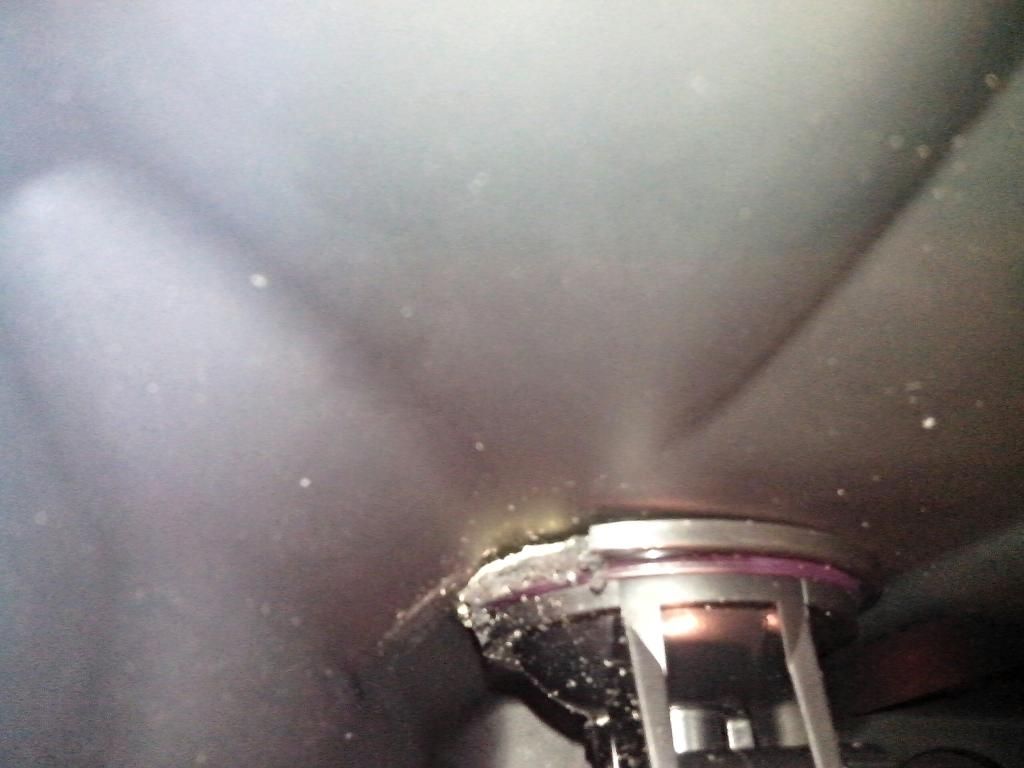 [img]
http://i575.photobuc... main chassis.
Using some PVC tape; attach end of loom to a hard length of grass strimmer line or cable makes it easier to fish through the Goose neck.
When through the Goose neck,
Gently remove the rubber seal from around the boot door,
Route cable with attached plastic line;
Out from between roof lining and roof of the car until all is through.
Next remove the parcel shelf for temporary storage,
Remove the two torx screws securing the side panel.
Next using a flat head screwdriver;
Remove plastic grommets in C pillar panels revealing some Philips head screws.
Remove these screws to allow s
Refit parcel shelf
And
Close boot door,
Rear camera now fitted inside 35% tint, not even visible from outside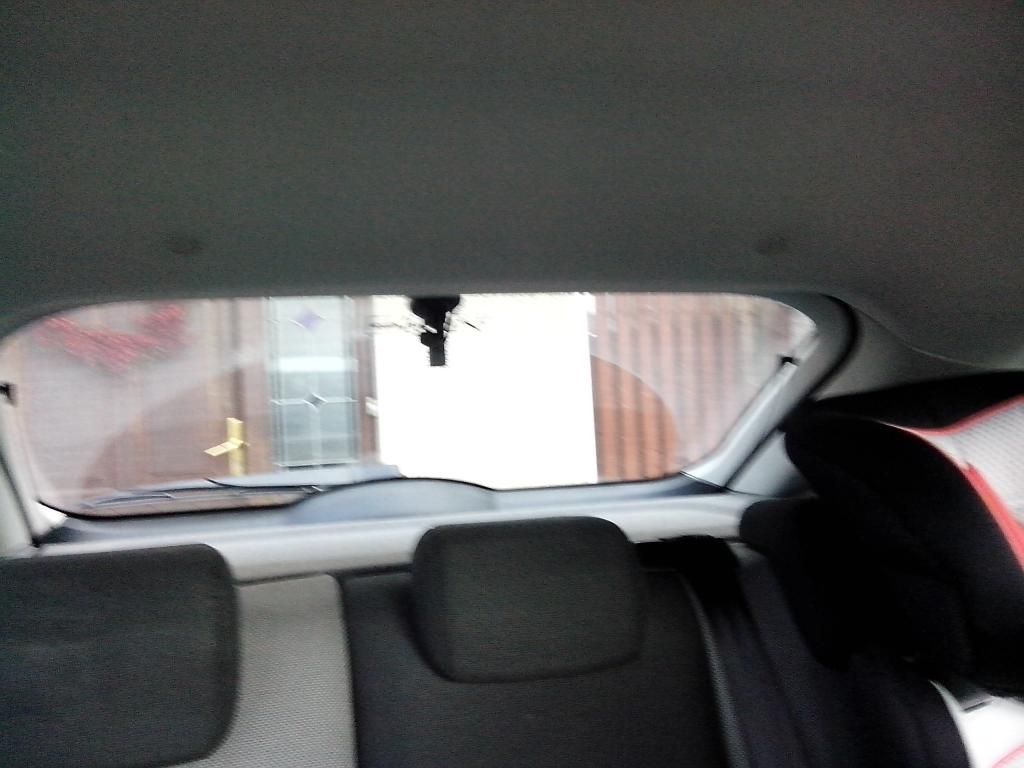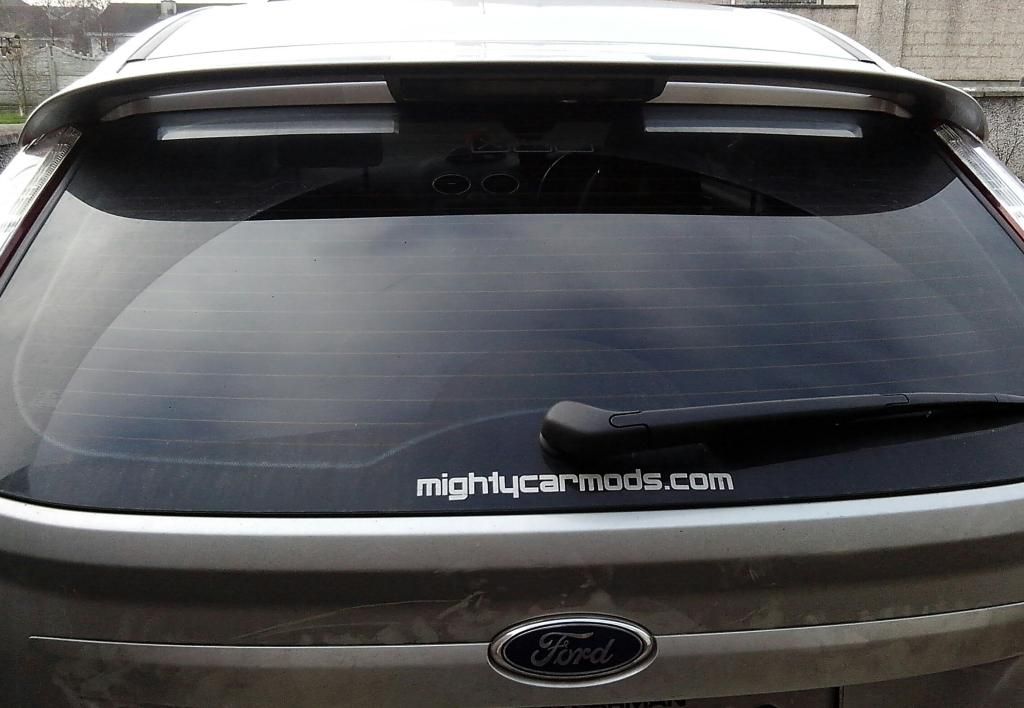 Now installing the USB socket kit: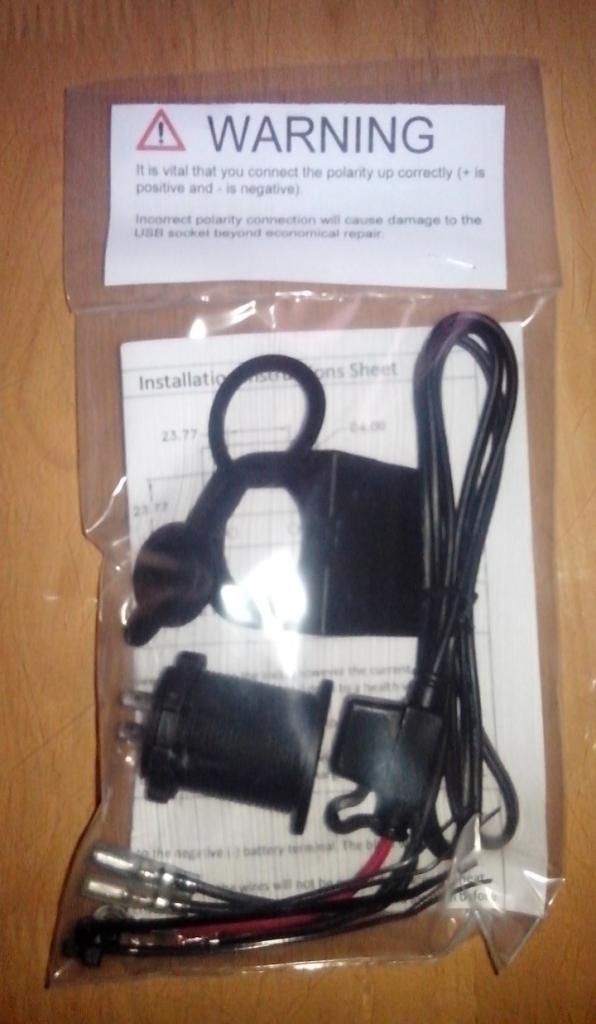 I had initially planned to mount it on the top rear section of the glovebox opposite the vent,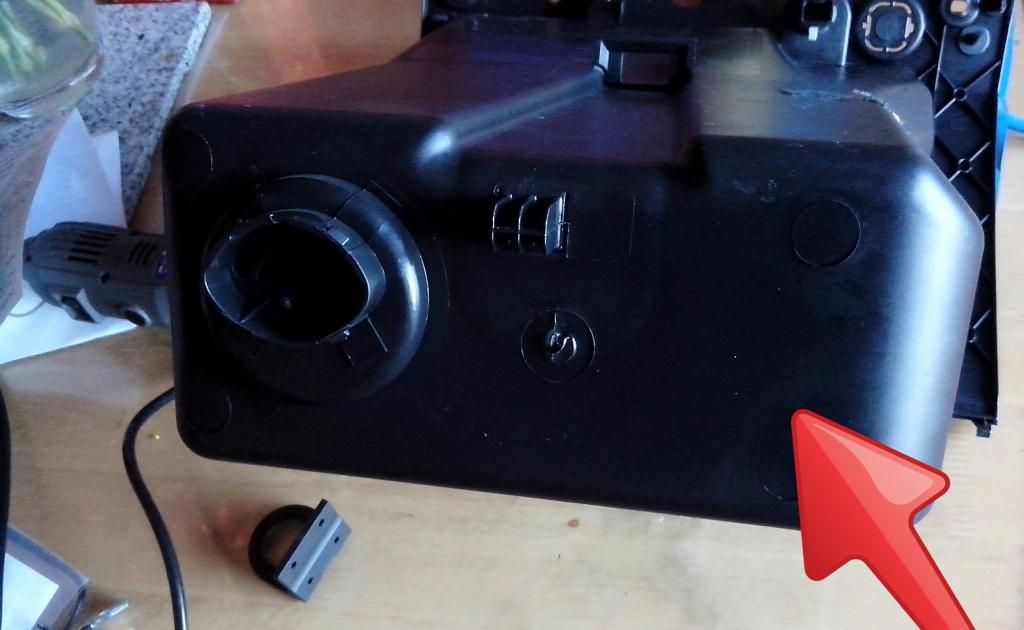 On physical trial fit though; there's not enough space back there to allow it fit,
Best alternative option was the upper right corner of the glovebox.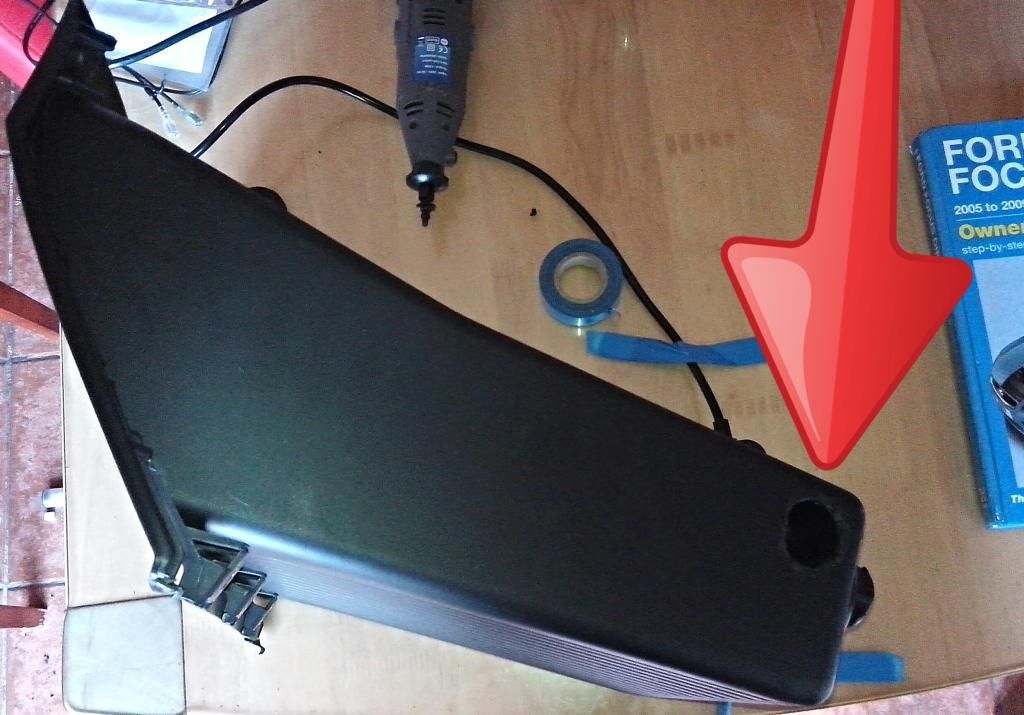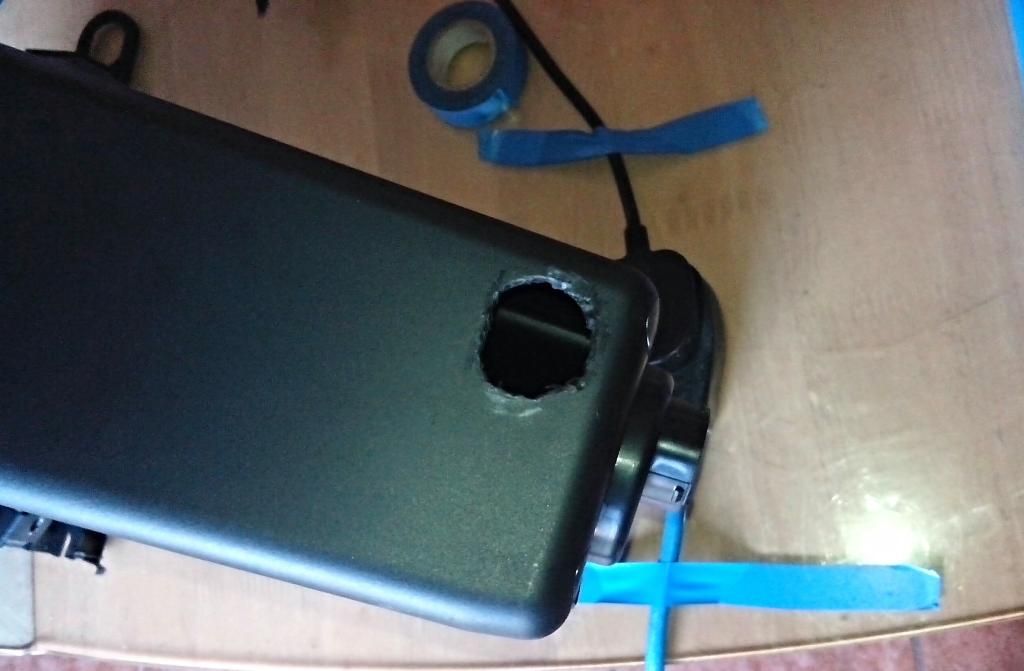 I haven't got the required size of hole-saw to drill it,
So I've used the bracket as a template for cutting it out with a dremil;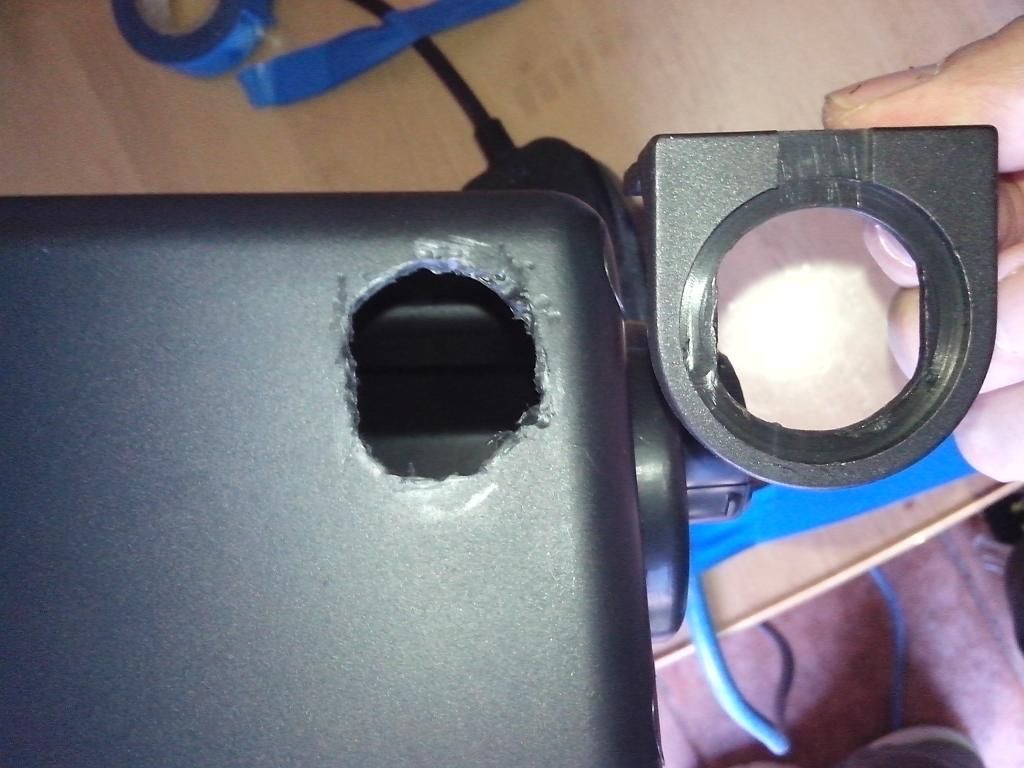 Quick trial fit inserting it in backwards for trial purposes,
Don't worry about rough edges because there's a lip on the socket covers it from view as you can see in images below;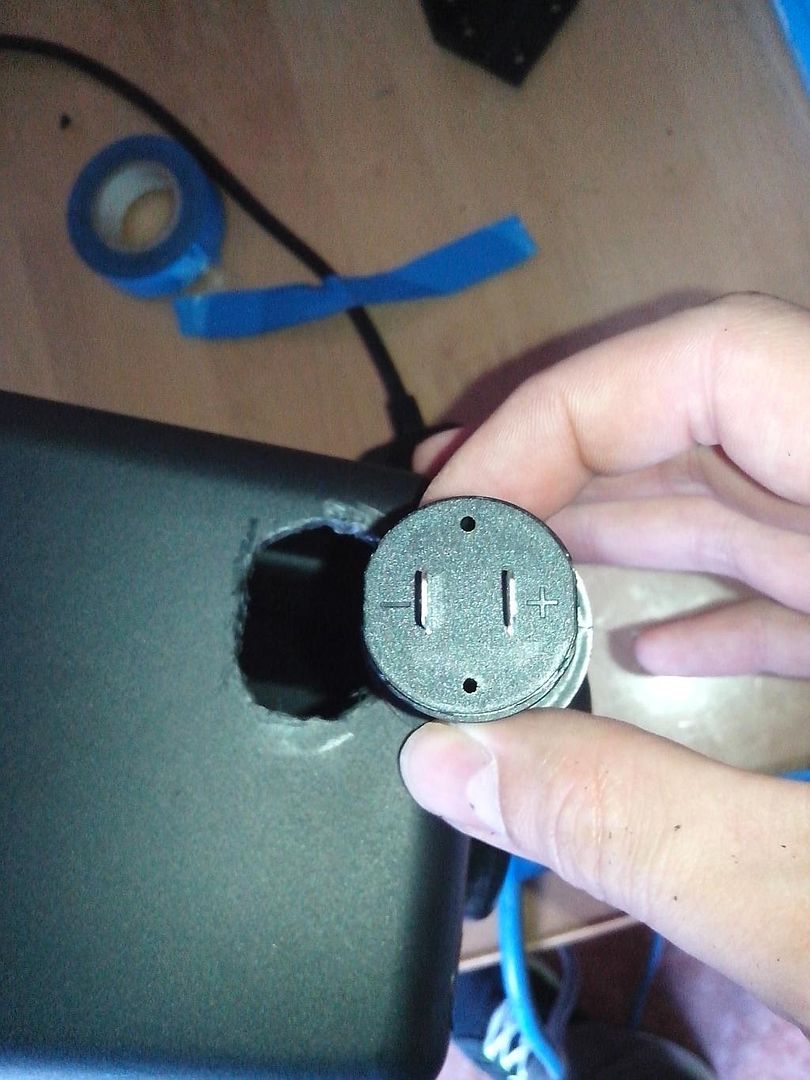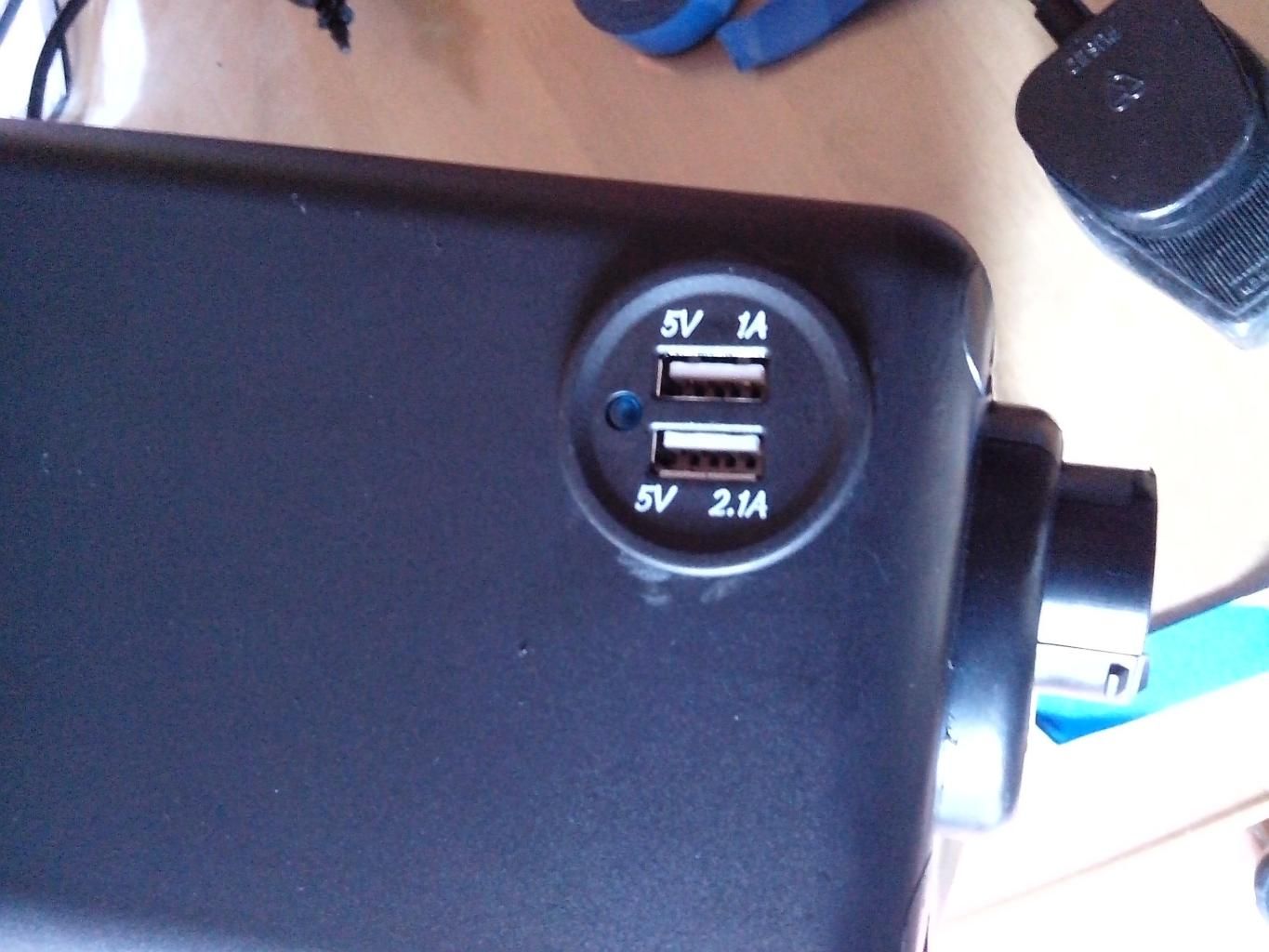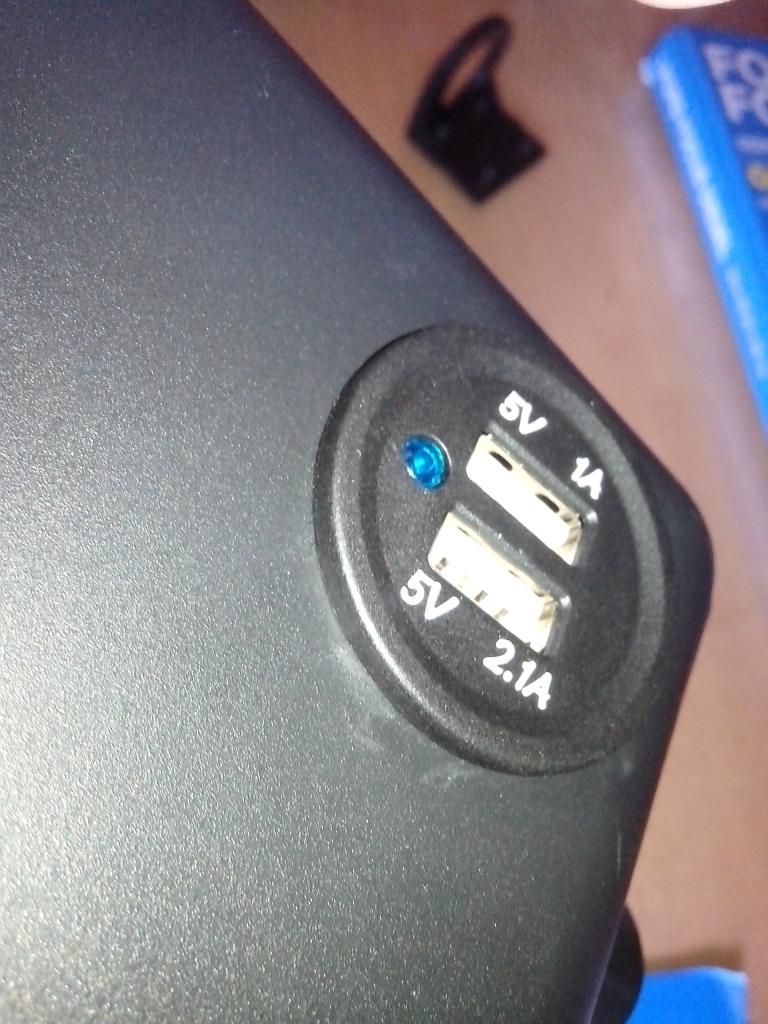 Now fitting snug,
Time to remove and insert the correct way around.
Prior to putting on the securing plastic ring.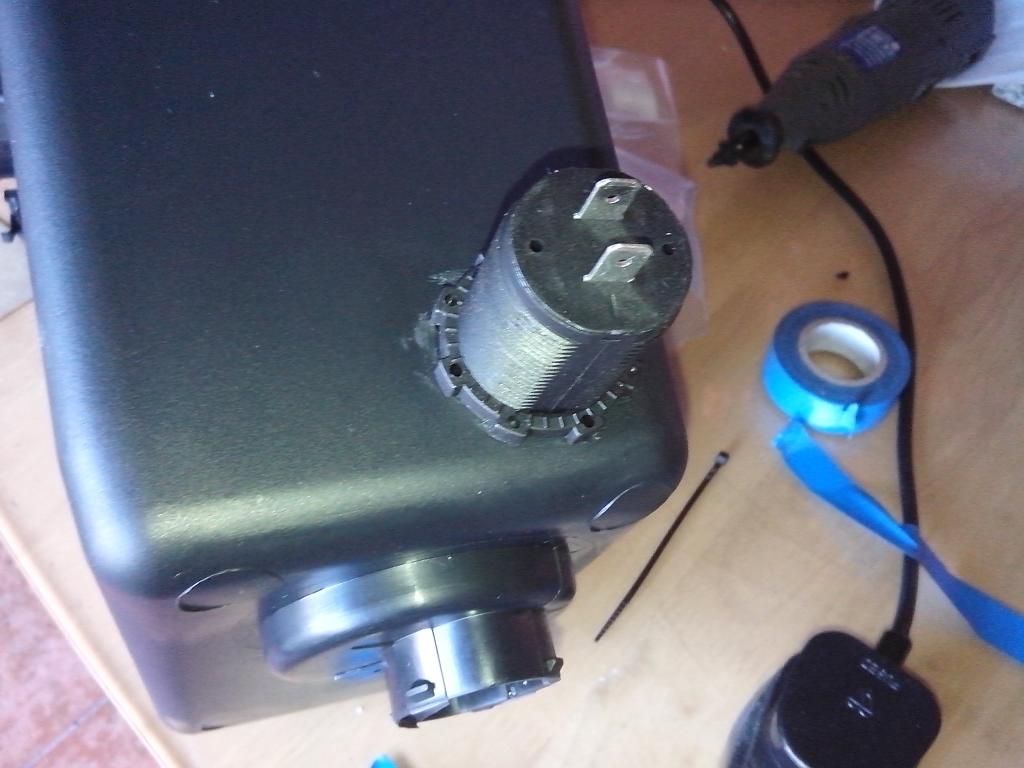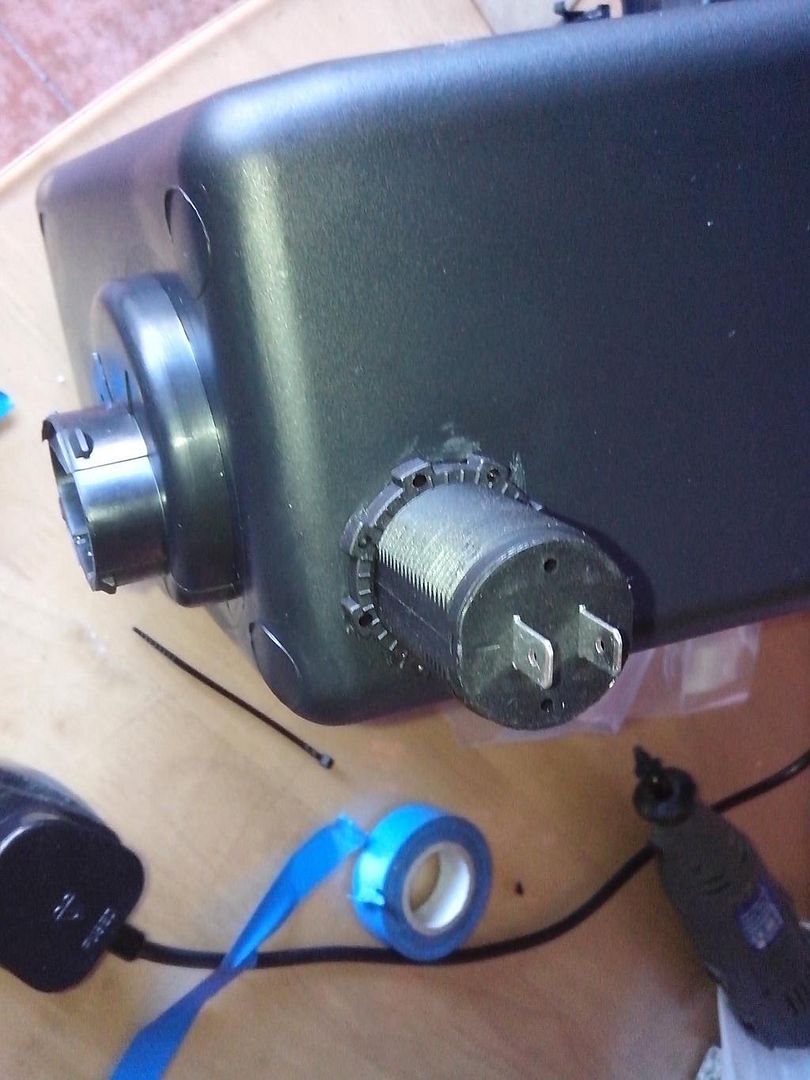 Looking very tidy inside the glovebox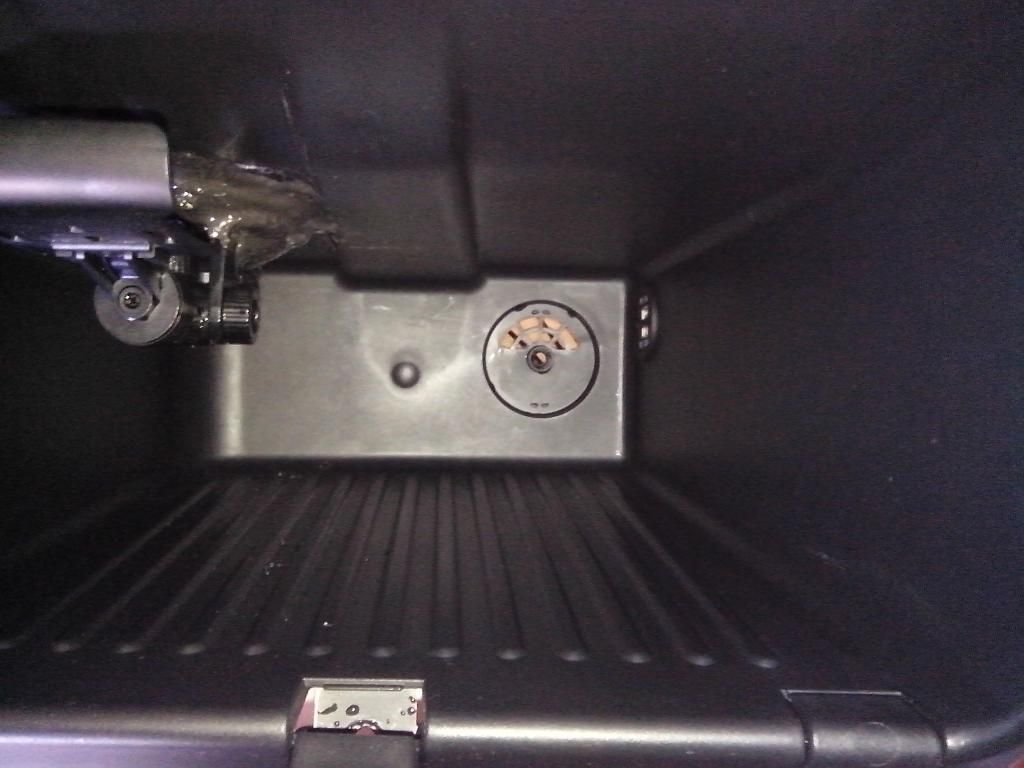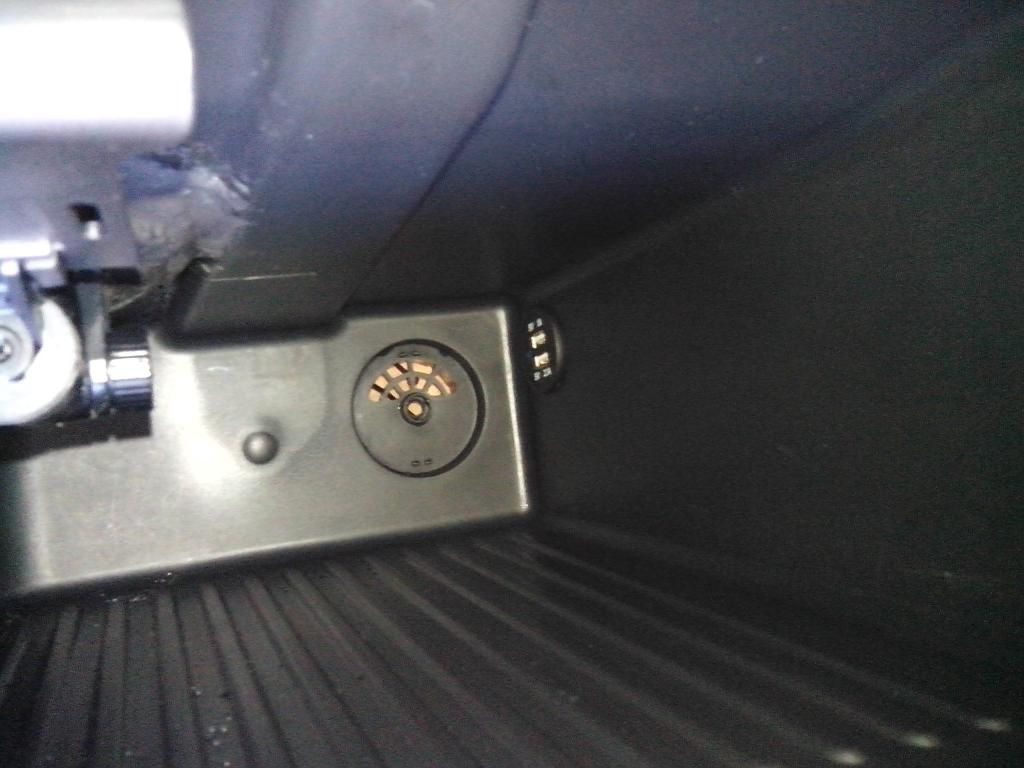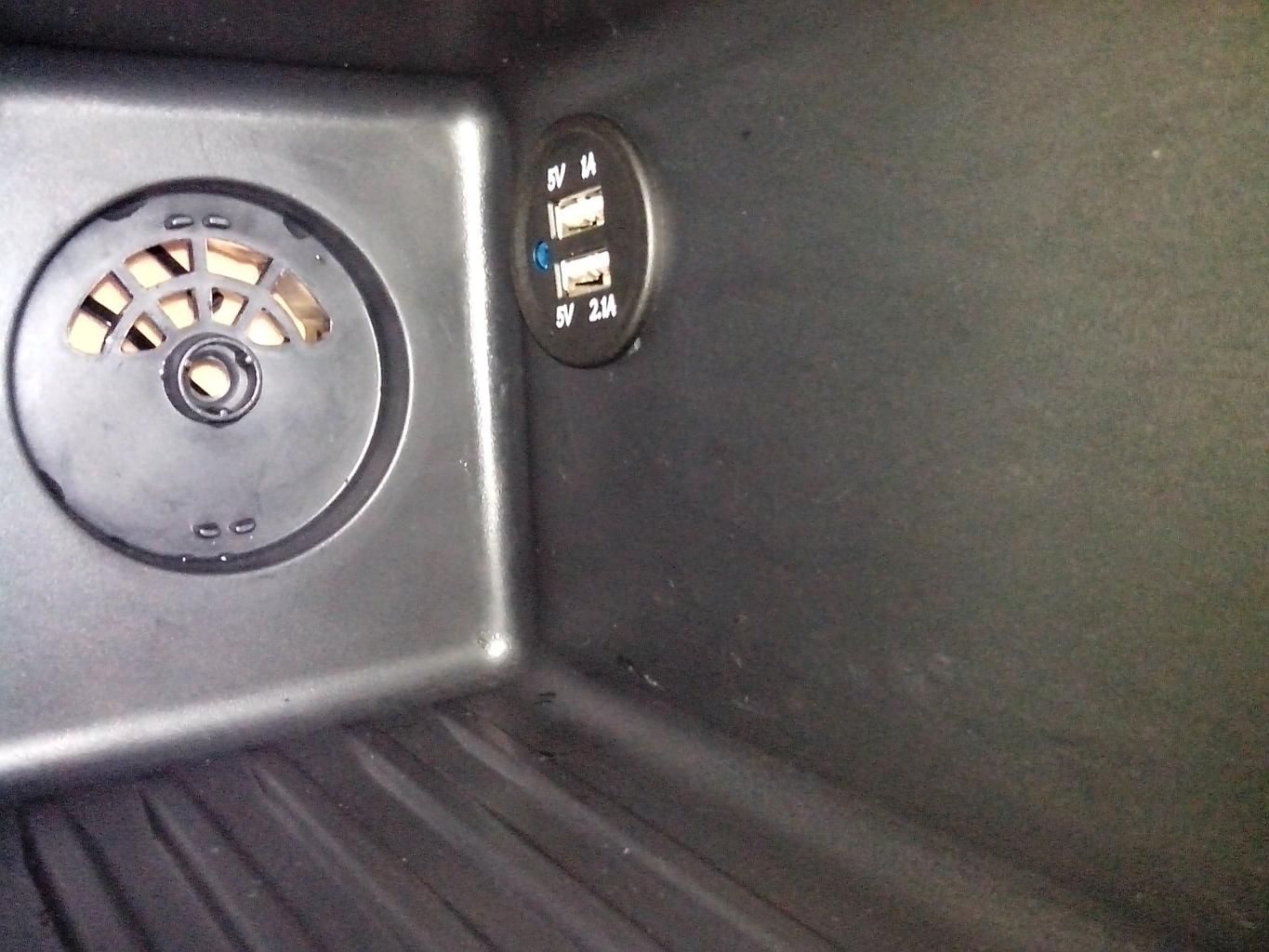 Installing USB cable,
I had this 1.5M USB cable that came with my TomTom Satnav back in 2010 so I've chosen to use it for this installation because it has a 90 Degree fitting that works quite well with the design of flip down DVR.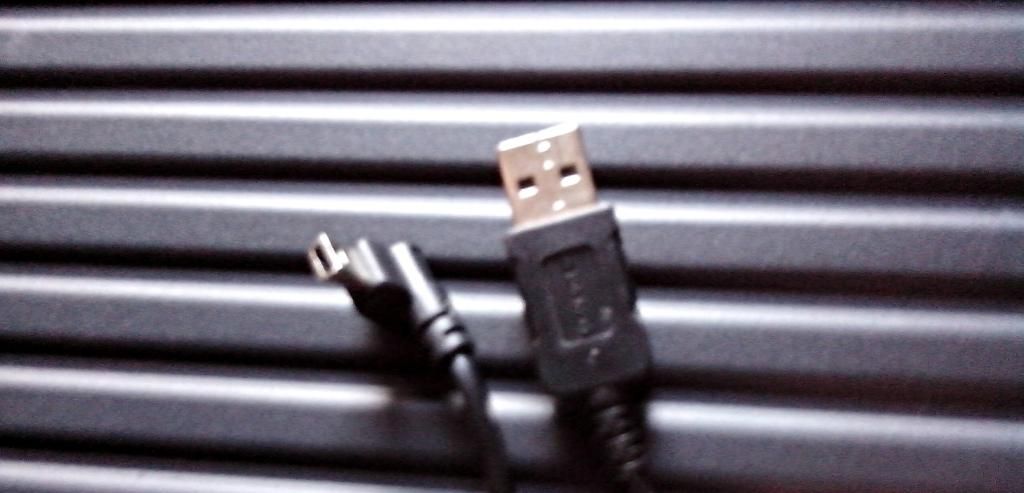 I didn't like the idea of trailing the USB cable inside the glovebox as it looks untidy and liability of getting caught up in things,
So i cut out a small section in the top of the glovebox allowing the small plug pass through,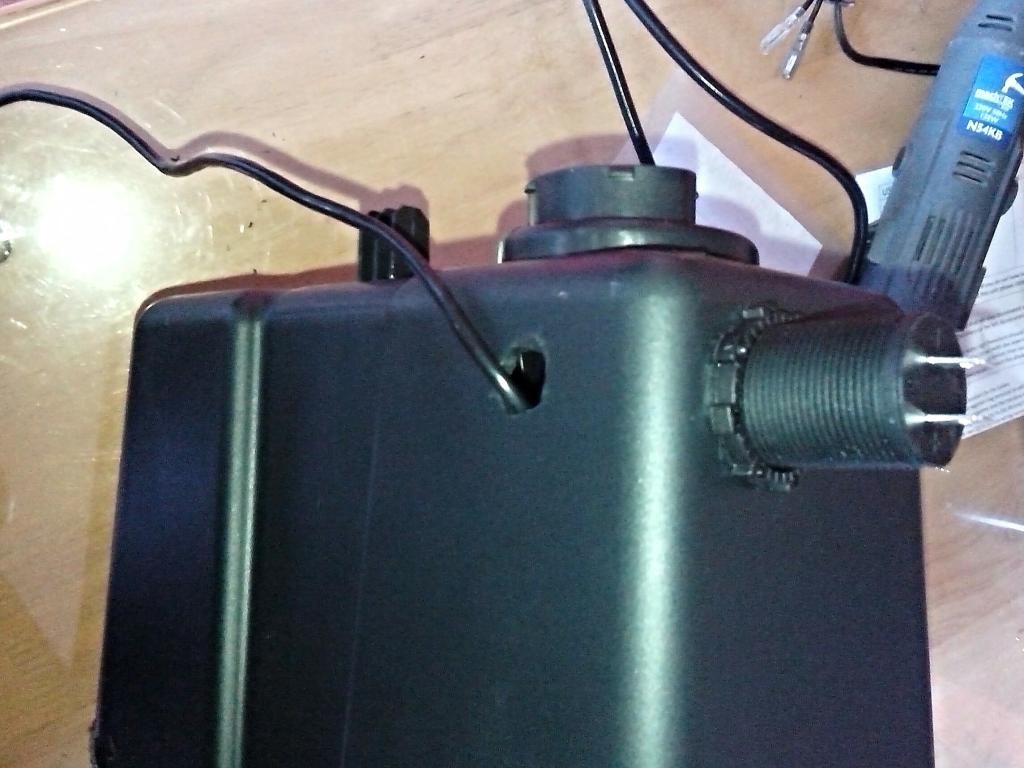 When the cable is through;
Plug in the USB to the socket,
Create a comfortable elbow on the cable inside the glovebox.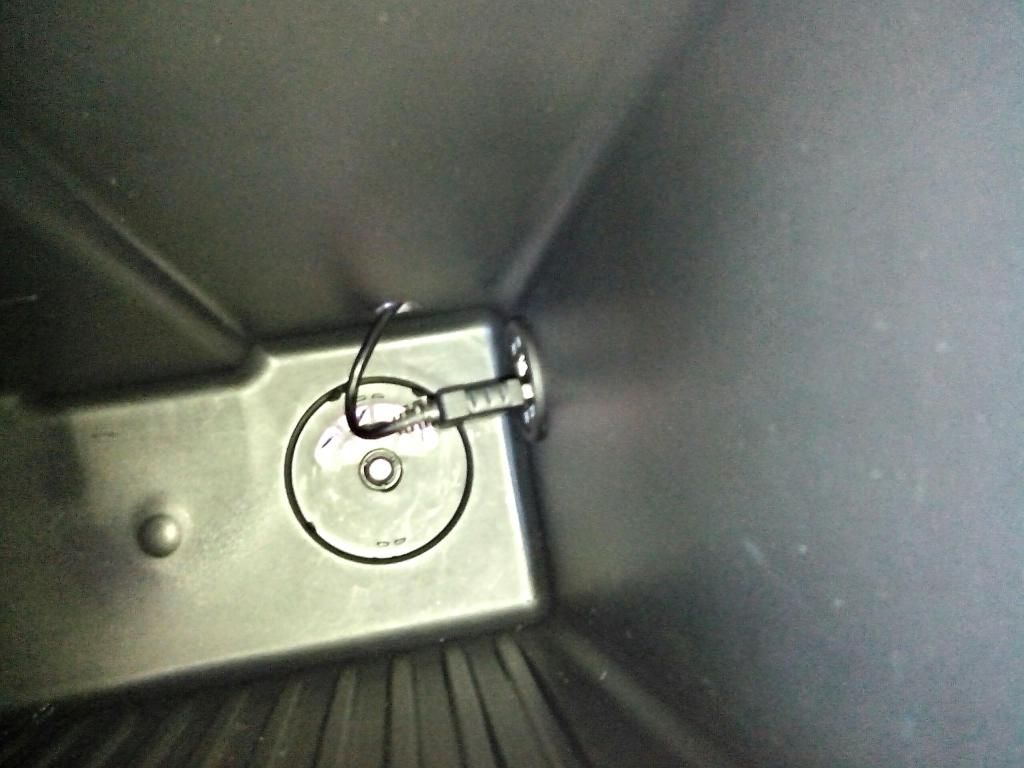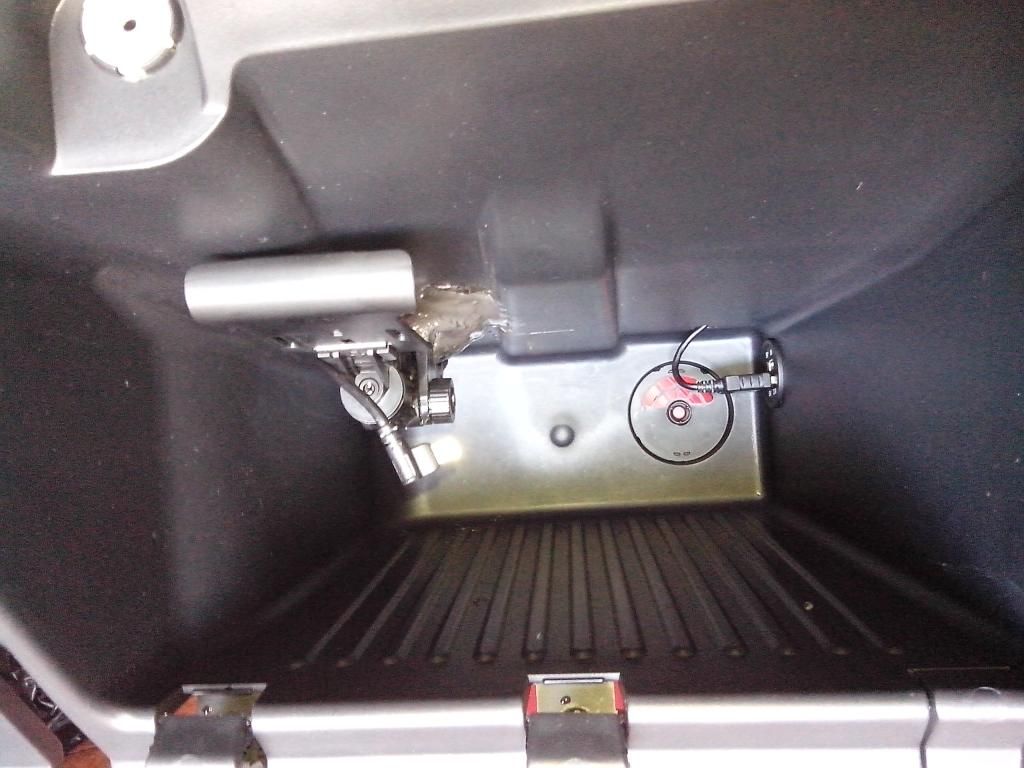 Patch inside area of the hole using PVC tape,
Then mix up a small bit of Super Steel to patch up the hole from outside the glovebox,
The PVC tape on the inside will hold the glue while it sets hard filling the gap
Tape can be removed after 20 minutes of applying the glue.
I then masked up sections of the usb cable,
Prior to applying some more Super Steel weld,
Then removing tape after 20 minutes,
Bonding the cable to the glovebox nicely.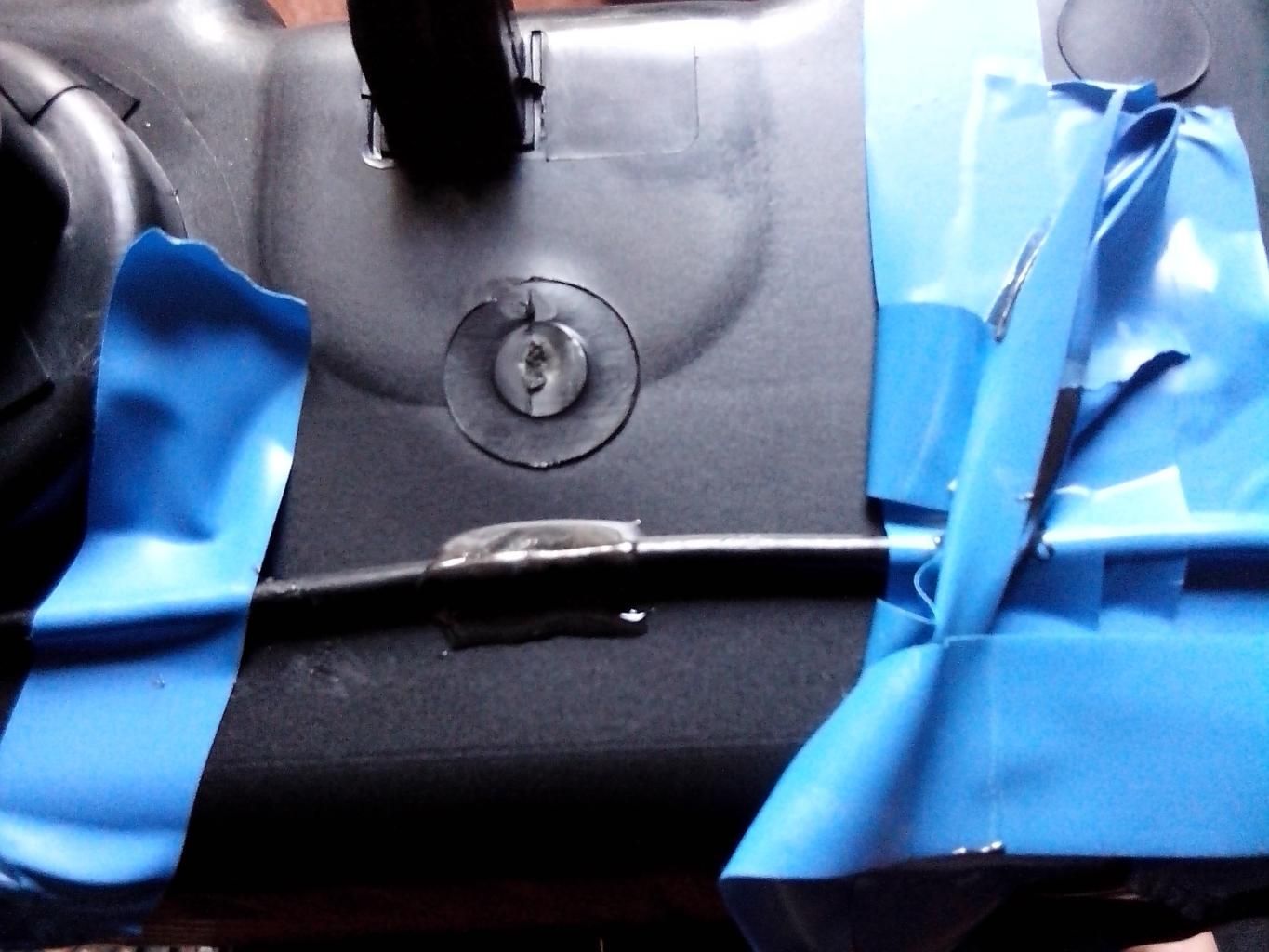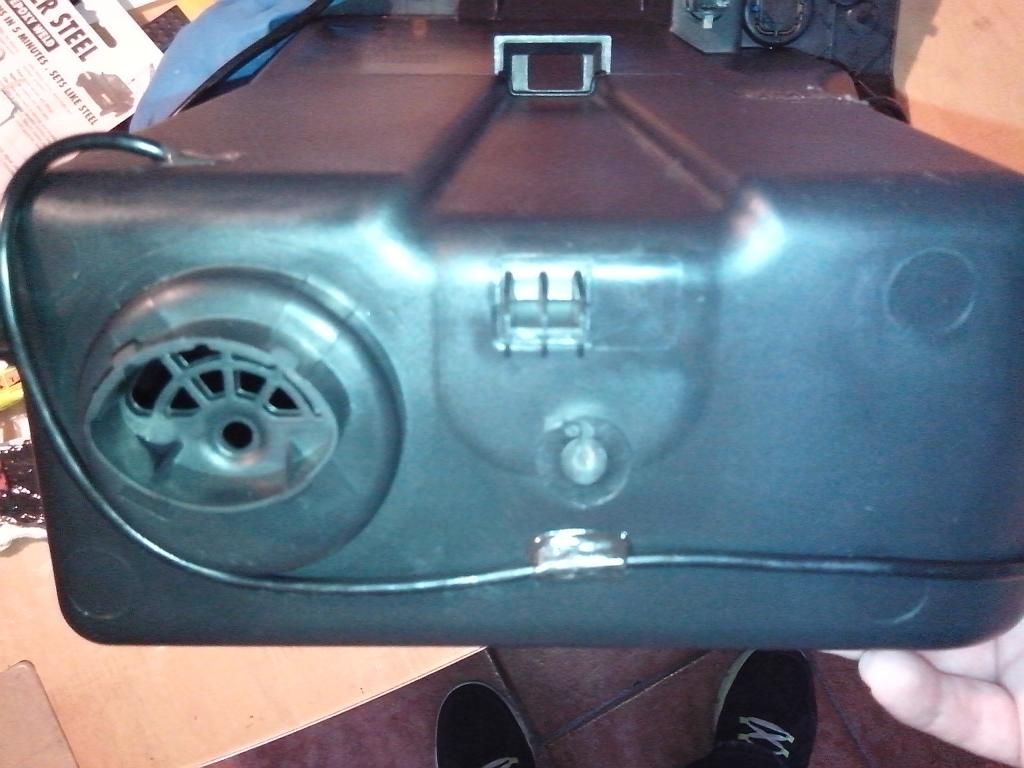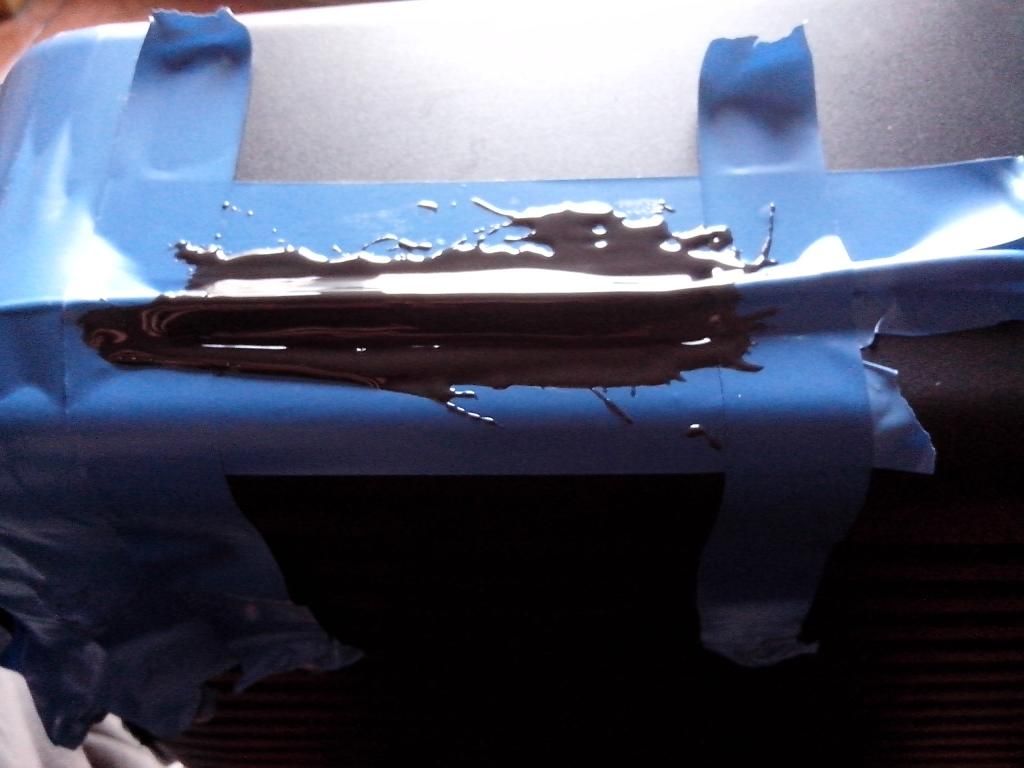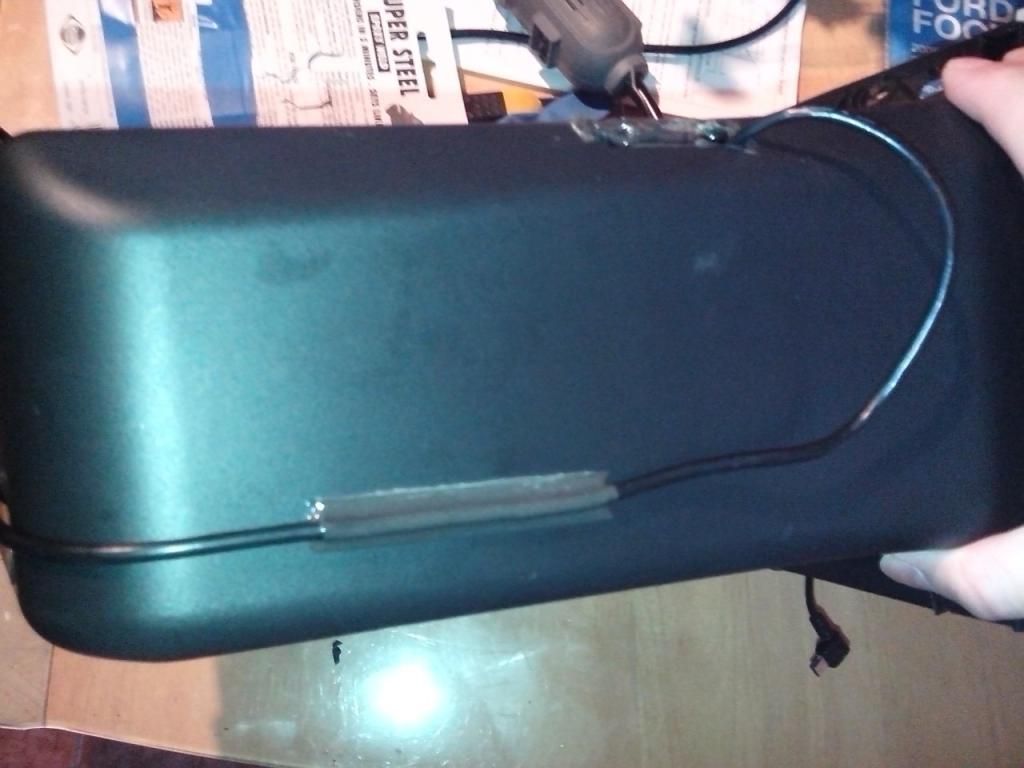 Looks tidy and wont get caught in anything.
When completed and dry,
Bring glovebox back to the car
Ensure positive and negative feeds are correctly identified and attached to the USB socket: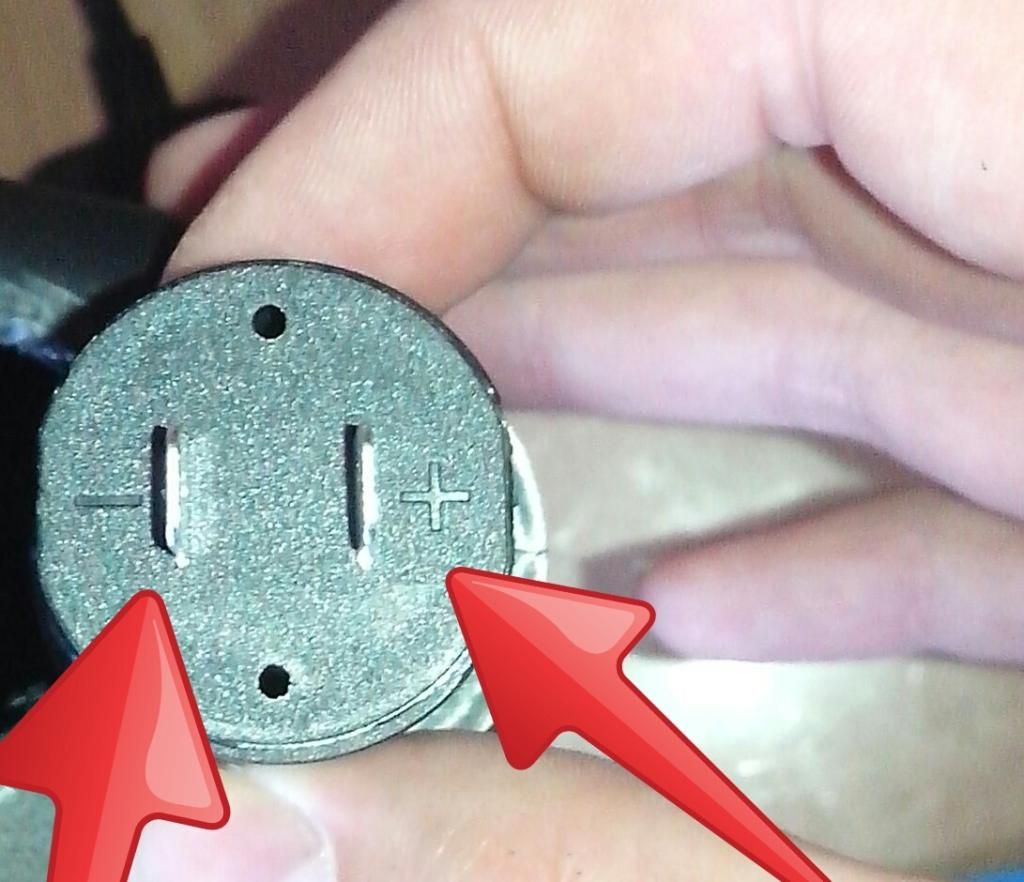 Earth feed:
With the glovebox still removed; look inside the area to see a bolt securing a crimped ring terminal earth feed: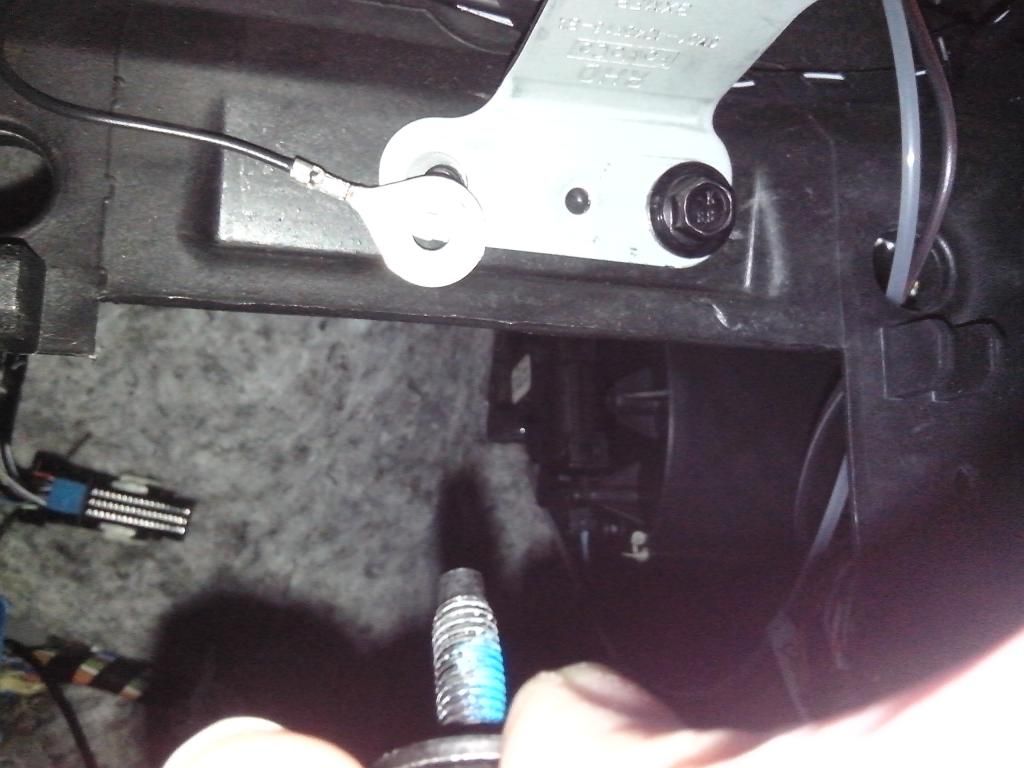 Remove bolt and cut the earth feed to the desired length followed by crimping on a replacement ring terminal:
Loop ring terminal on to bolt just like a washer and insert bolt back in to place.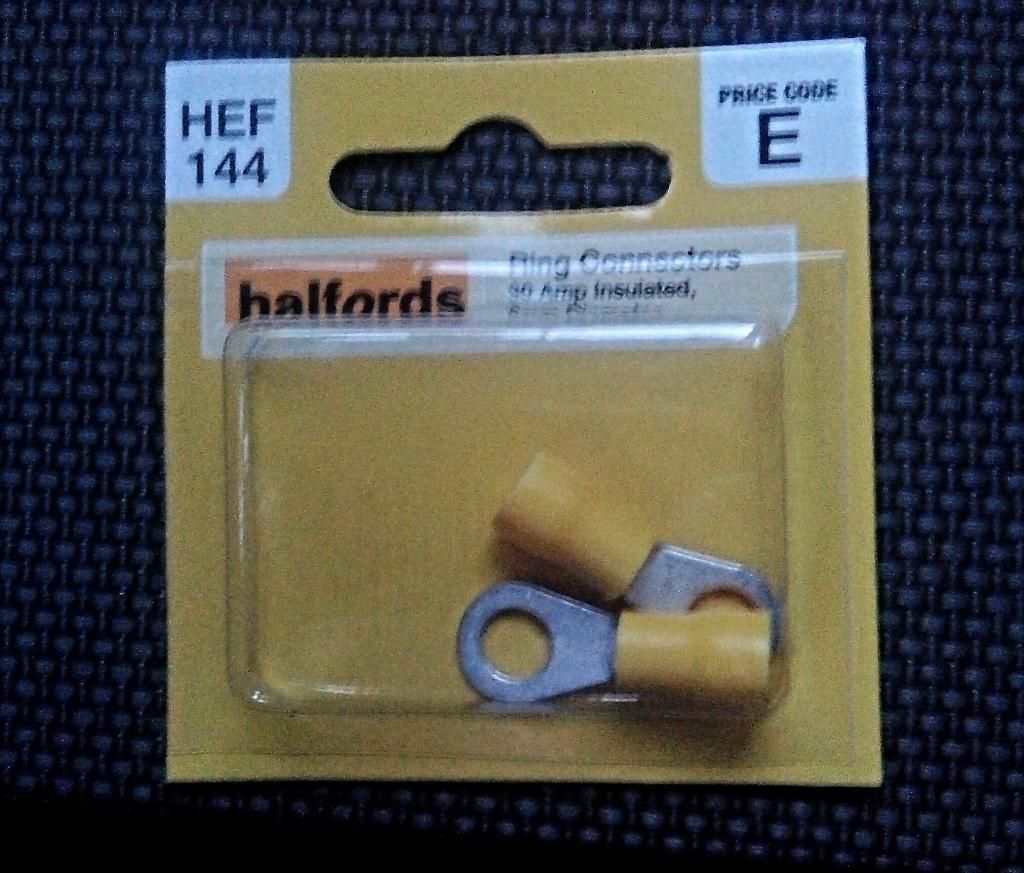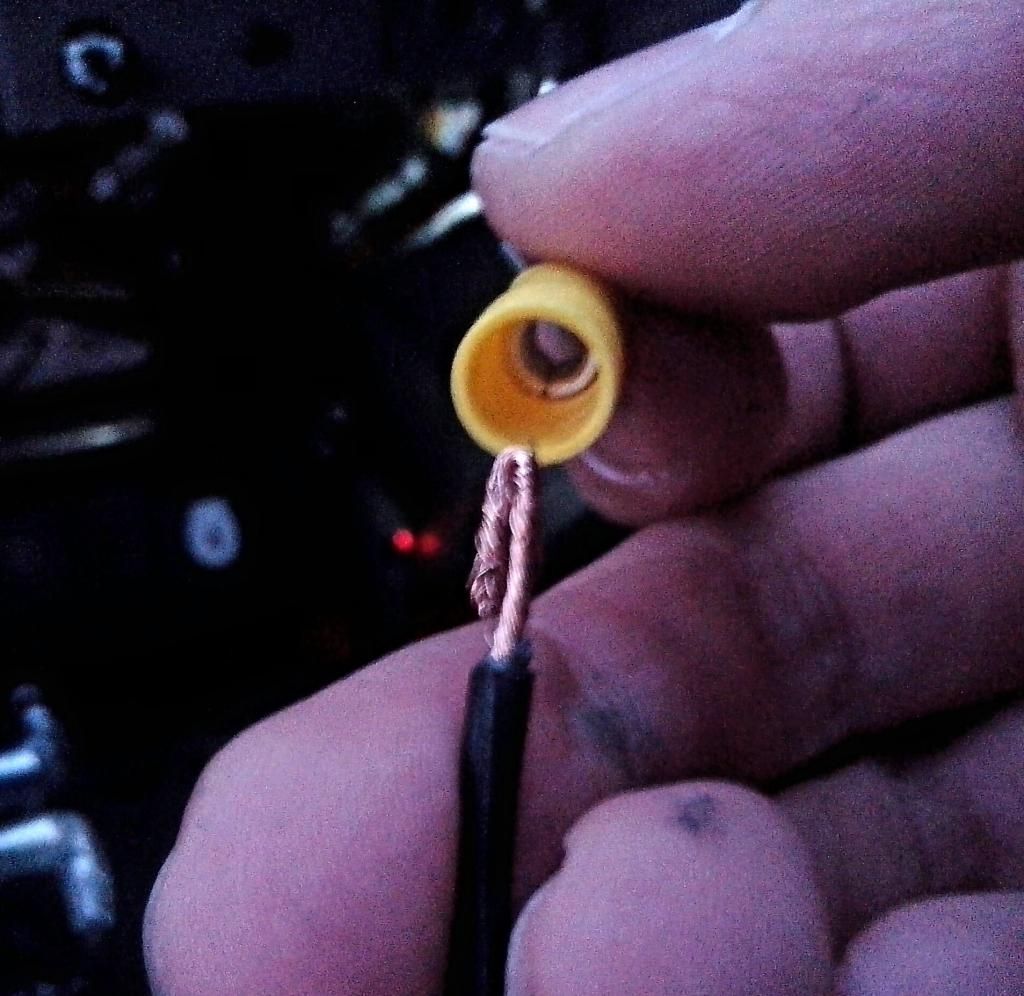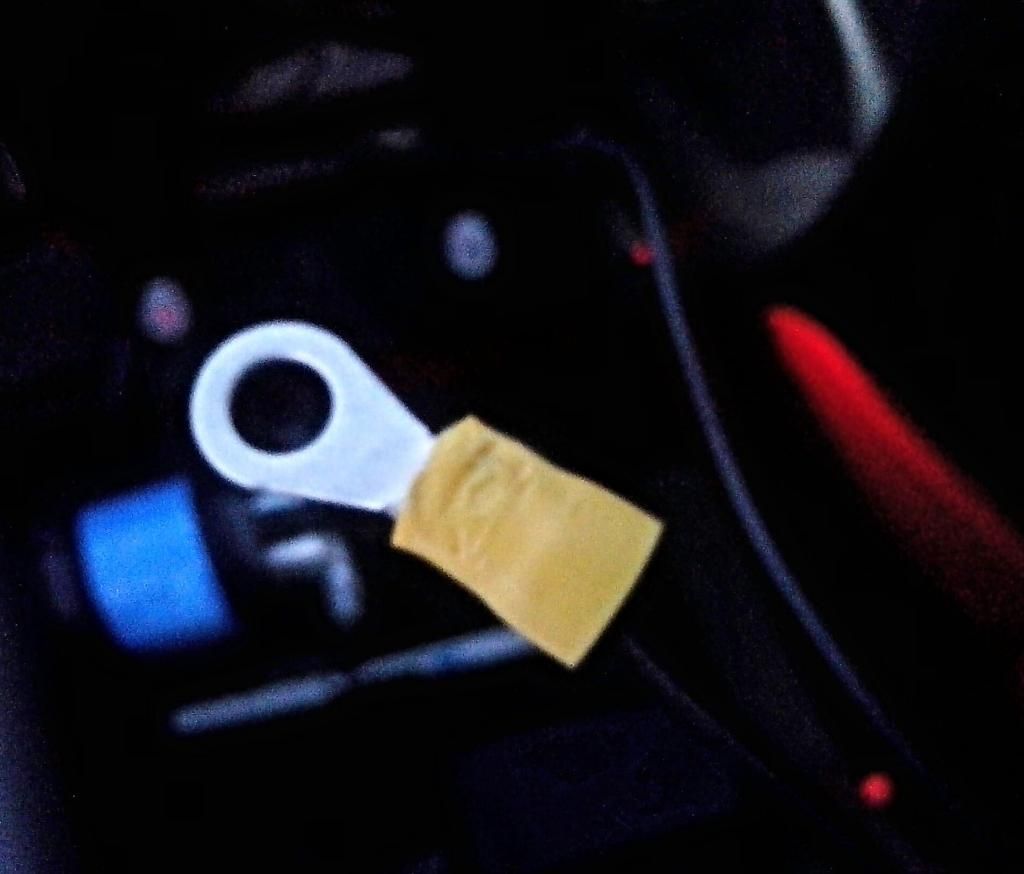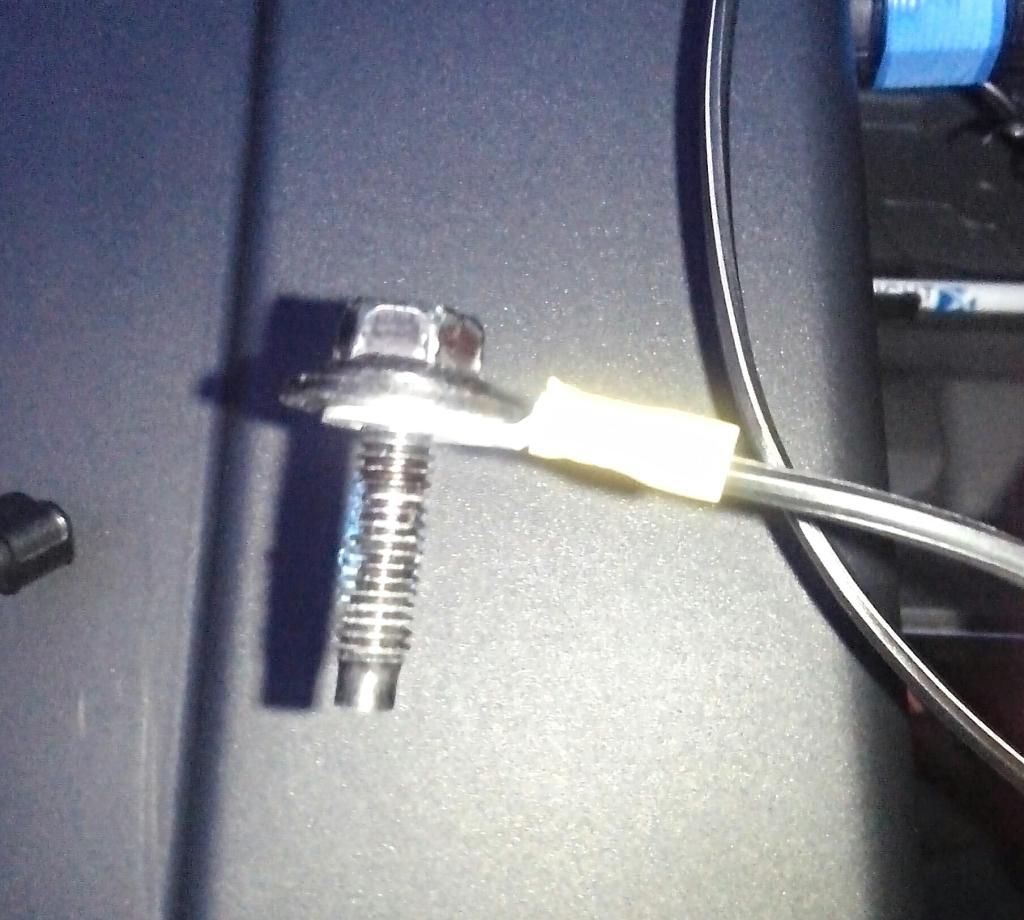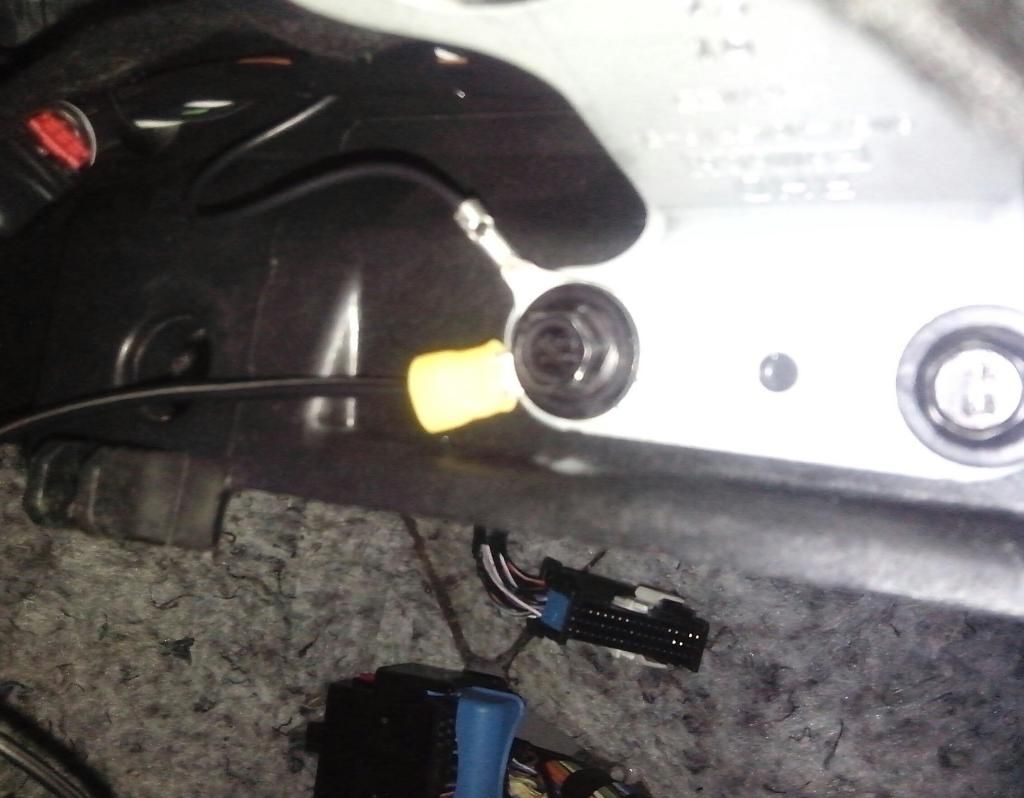 Flip down passenger fuse box,
Fish positive feed from socket down to the fuse board area and obtain the piggy back adaptor: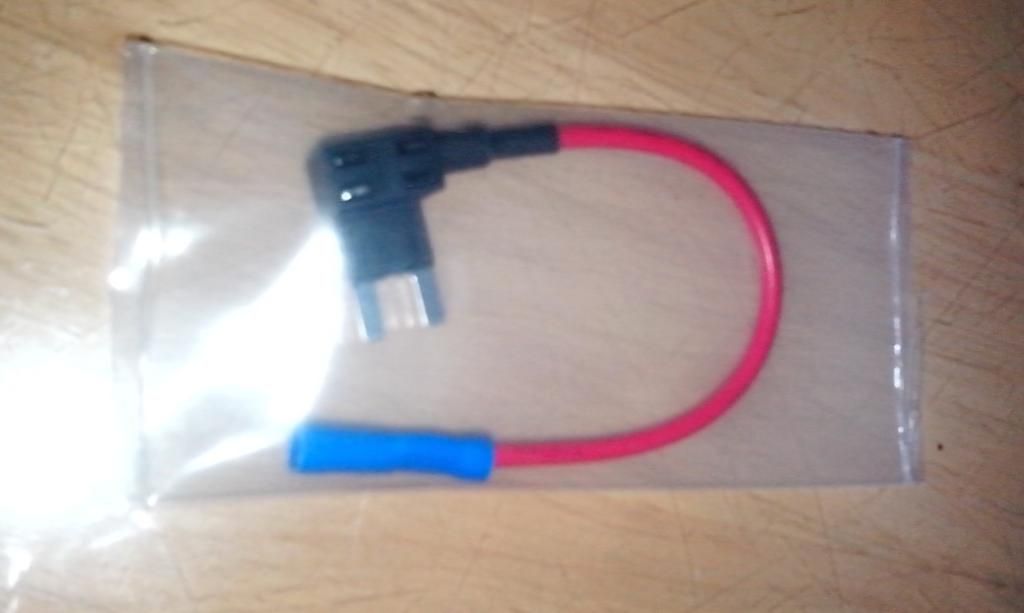 Cut the positive feed to desired length,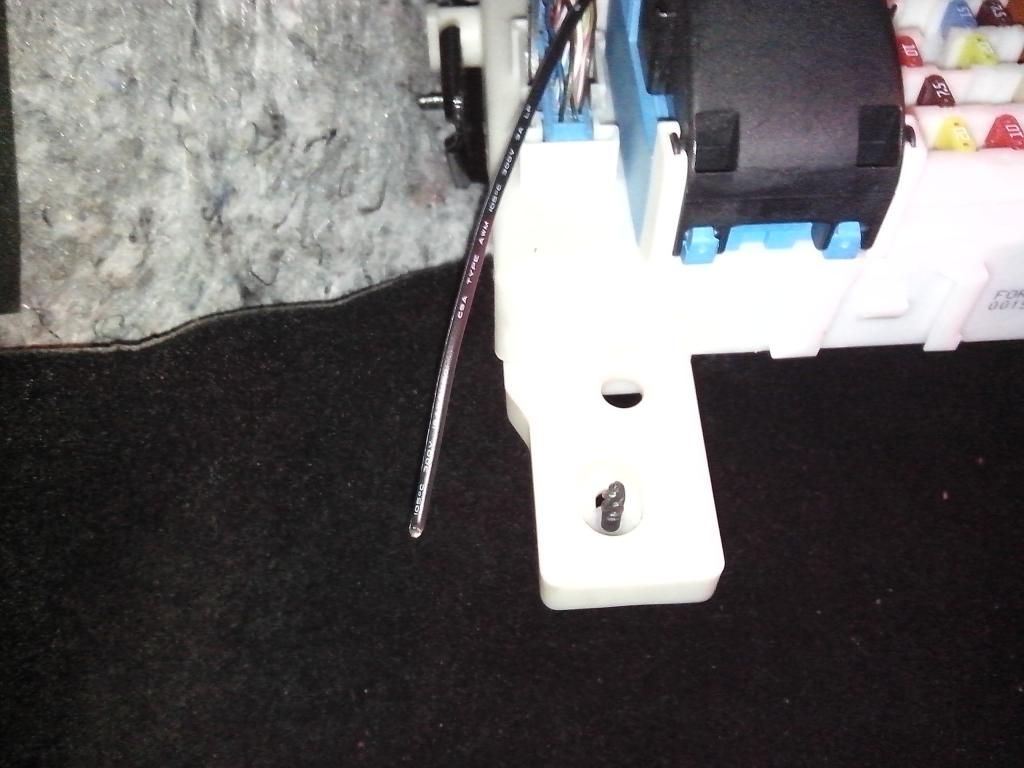 Strip terminal and crimp on the piggy back adaptor.
Remove fuse from the USB power supply kit loom and insert it in to top socket of the piggyback adaptor: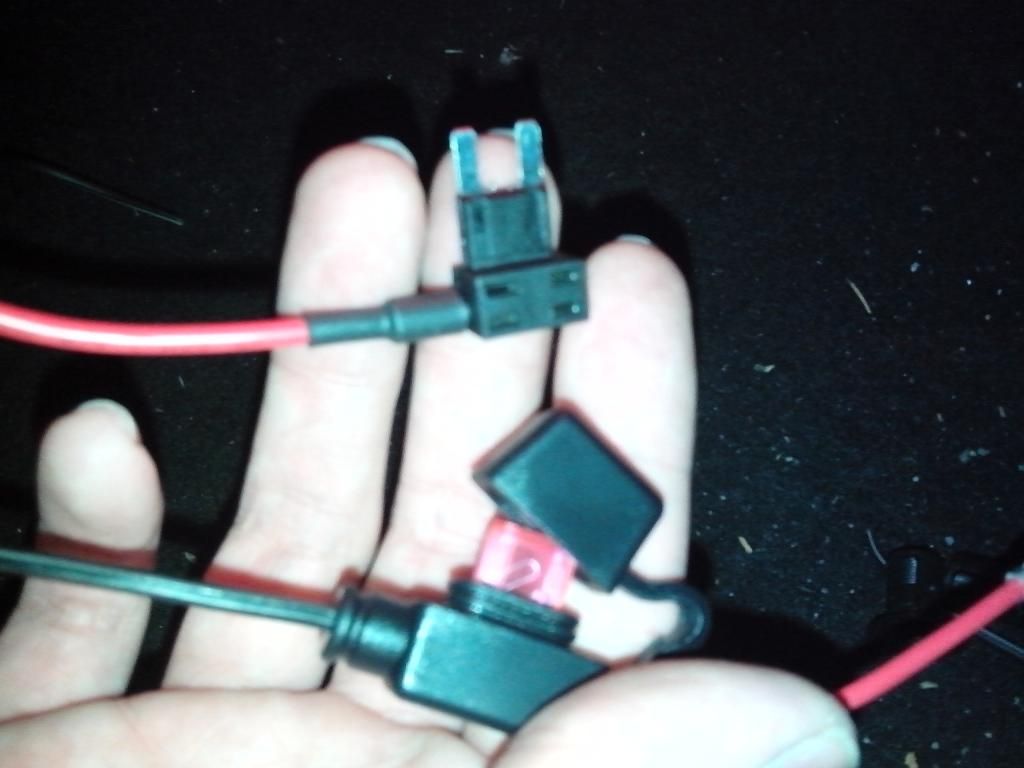 With glovebox work now complete,
Route cables from both cameras in through to DVR unit,
Plug in camera feeds following the power feed.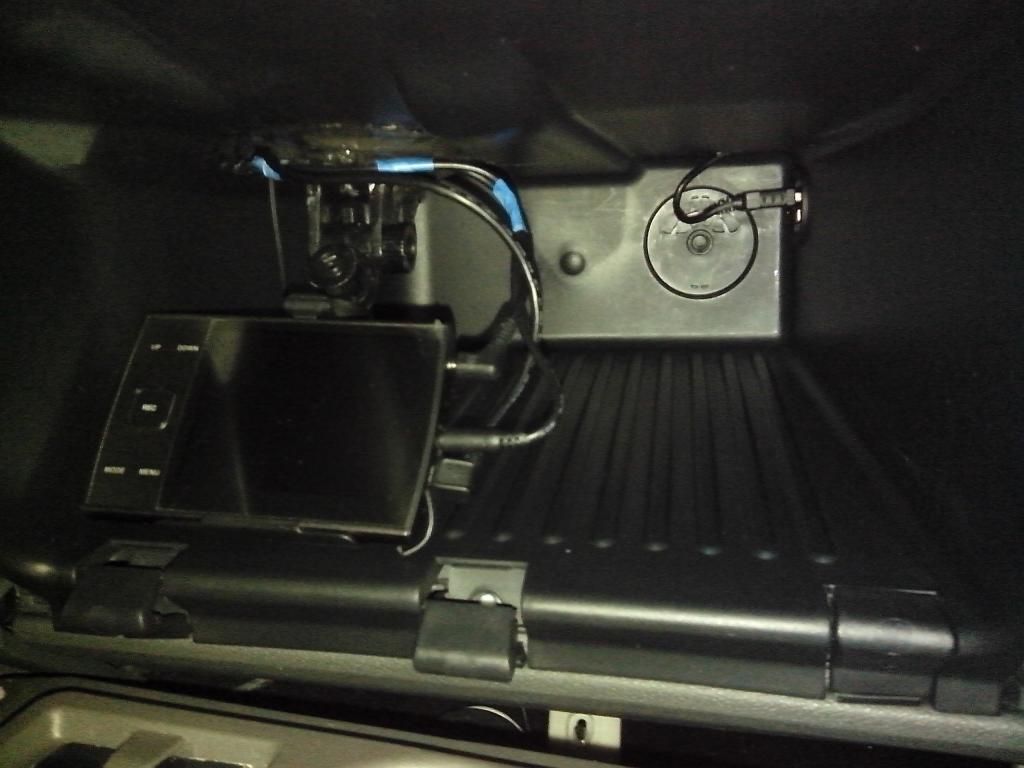 Still folds up hidden out of direct view and obstruction
Secure all 7 screws and return all items to glovebox;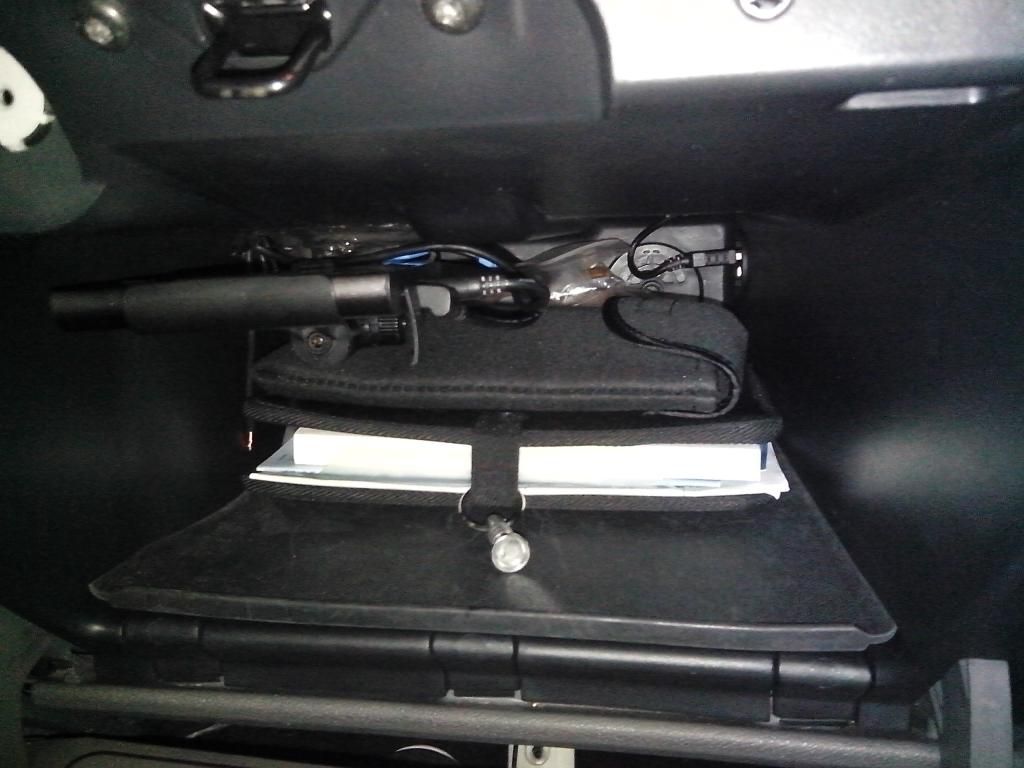 Final task now is fitting the piggy back fuse to a switched ignition live feed in the passenger footwell fuse board.
Ive gotta edit this section as i study Haynes manual in search of a switched live fuse location on the board.
Unplug fuse: F100
Insert this fuse in to piggy back adaptor,
Insert piggyback in to original fuse location in slot F100
Ill also insert images of removing panels and insert them among the text.
The DVR unit can then be flipped up and locked,
Now hidden from view and no obstruction to the standard operation of the glovebox.
It records automatically no need to touch it
Working on this guide across the next few days guys,
I've gotta back fill with images but we will get there by New Years day
Thanks for viewing my guide,
See my other guides linked on my Profile page.