Tuning update:
Manually Calibrating the Ω 0hms on the mono amplifier,
Were going for 4 Ω on the Mono
So i need to get 28.3V displaying on the multimeter by adjusting the input sensitivity,
That's a lot of voltage pulsing to the sub right there,
Started off by putting levelling the equaliser to "FLAT"
Then set the speaker level to zero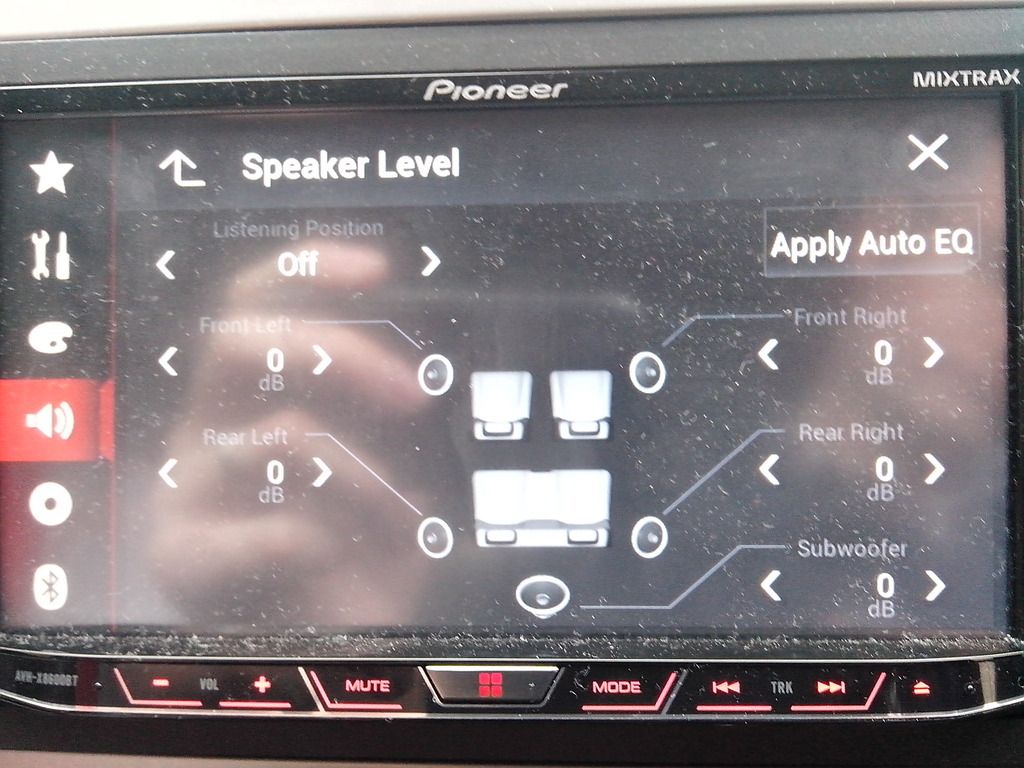 Followed by the signal source boost level to zero
And finally the audio level to 30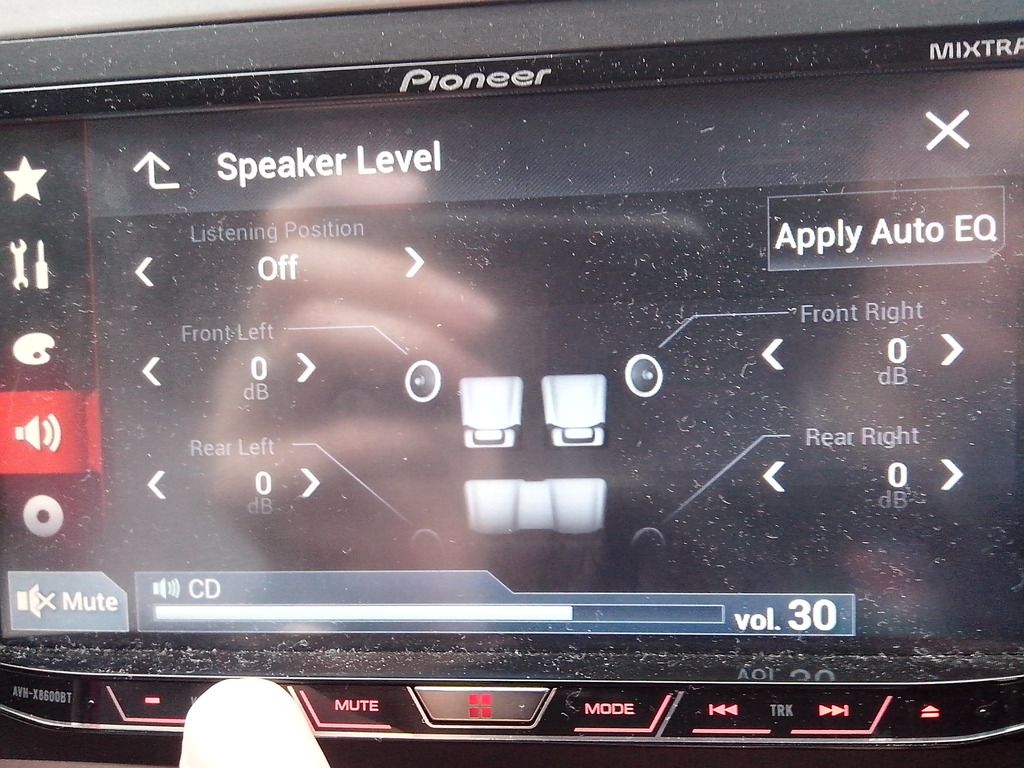 I then disconnected all audio feeding to the 4 channel amplifier
Disconnected the sub and connected the banana plugs to the multimeter so no speakers are connected at all,
Just the mono amp feeding to the multimeter,
I then went to set the "input sensitivity" screw on the Mono amplifier to zero, but it was already at zero level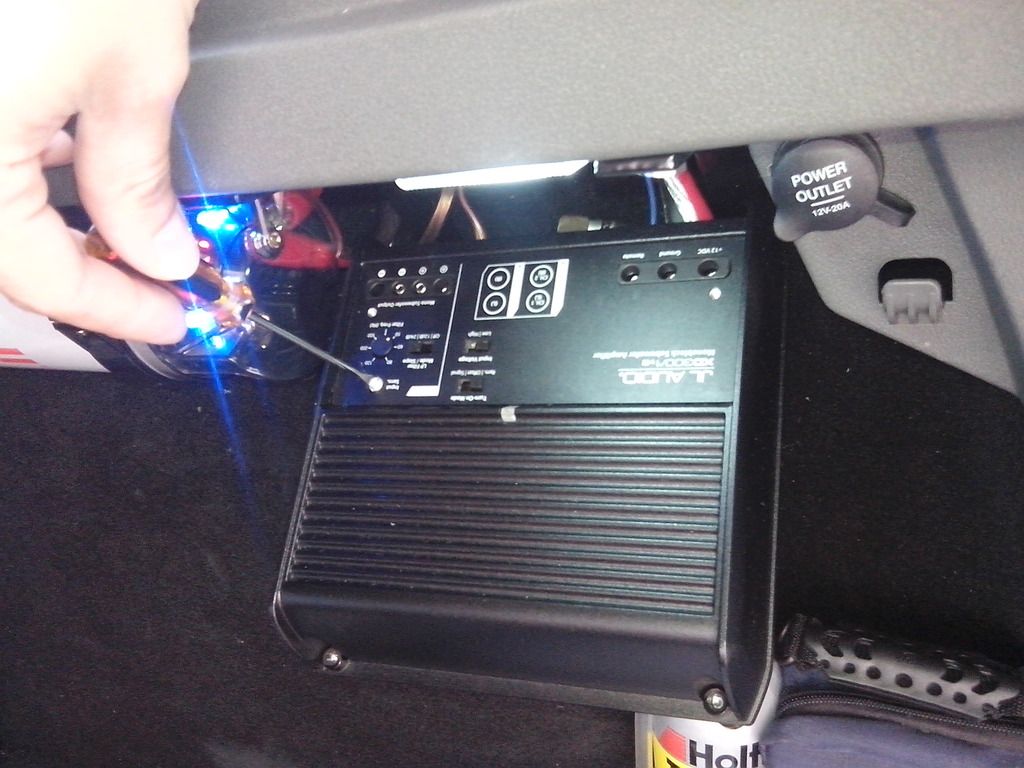 I then started the engine and Inserted the 50Hz Sine-wave CD which was recorded at 0dB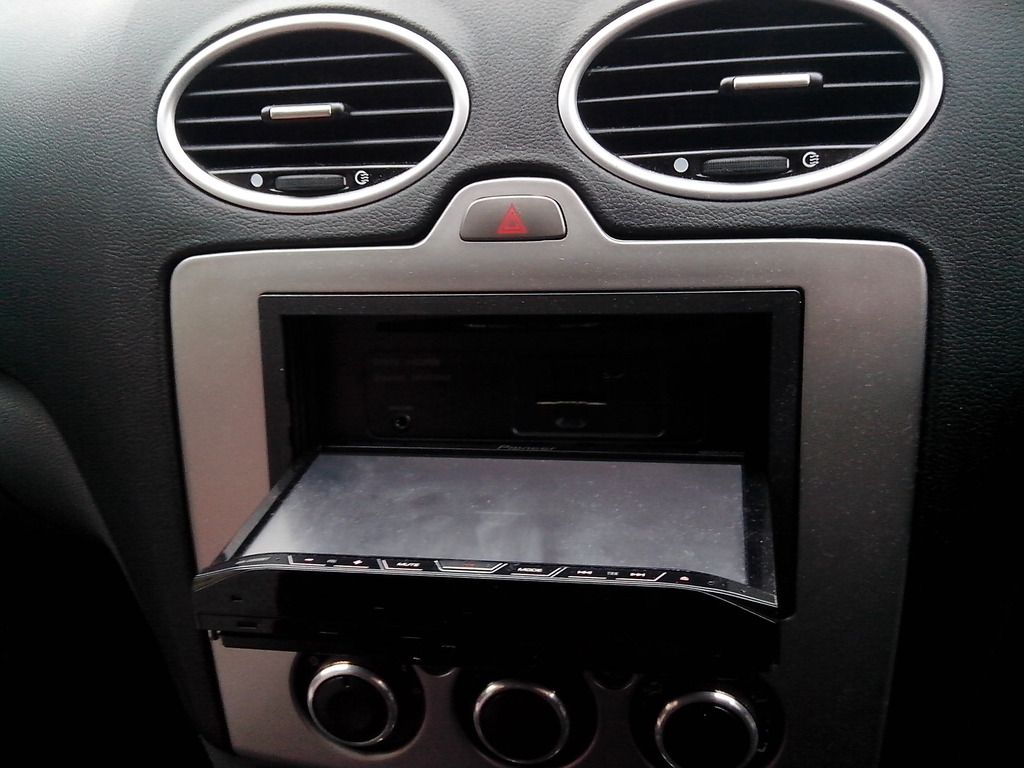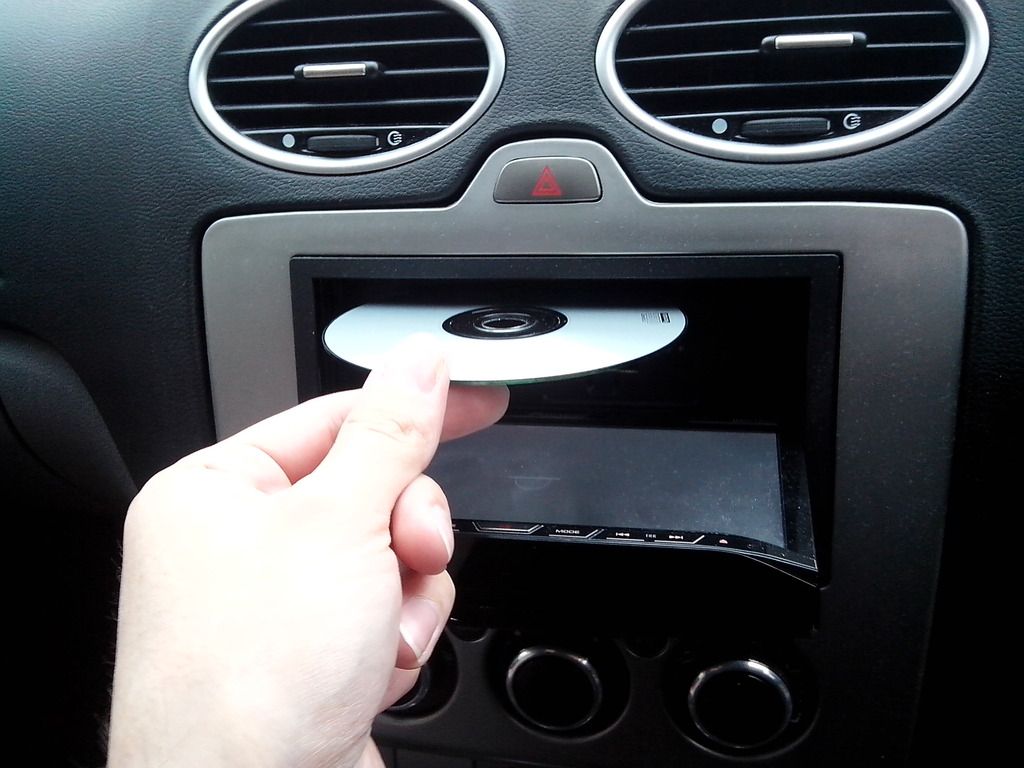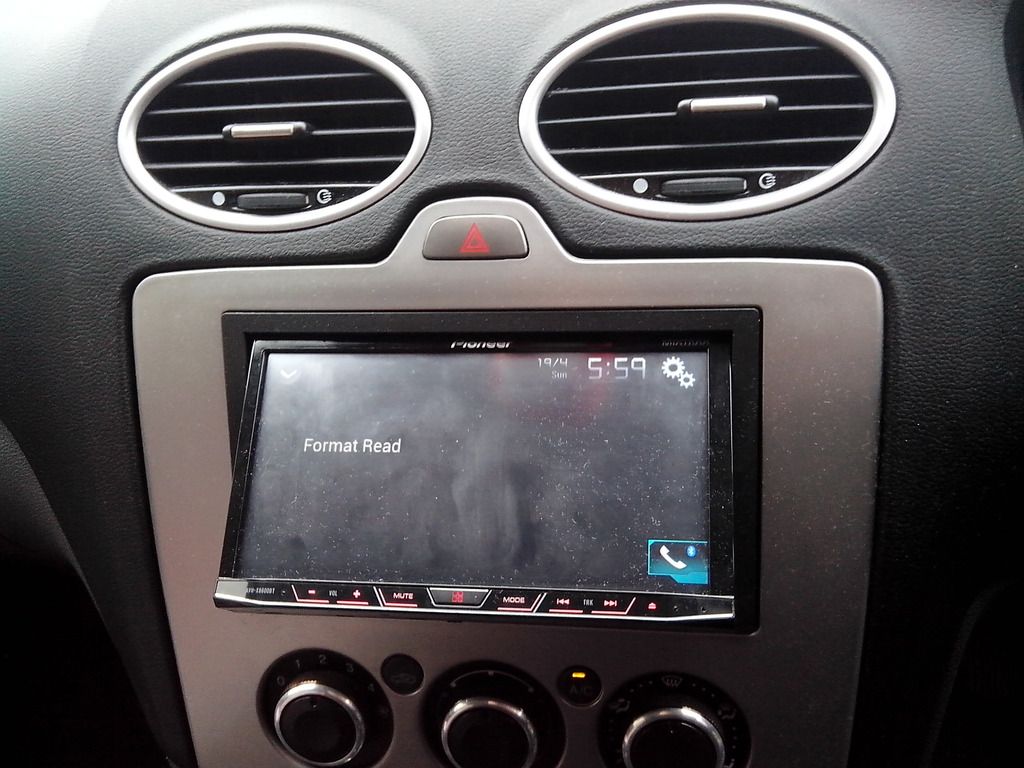 Got back to the boot compartment and turned up the screw until the multimeter was displaying as close as possible to 28.3V AC
I say as close as possible because the tweak is so hyper sensitive its very easy to sneeze and have it displaying 47.2V
took two hands to steady it but after two minutes of tweaking were game on
28.28V close enough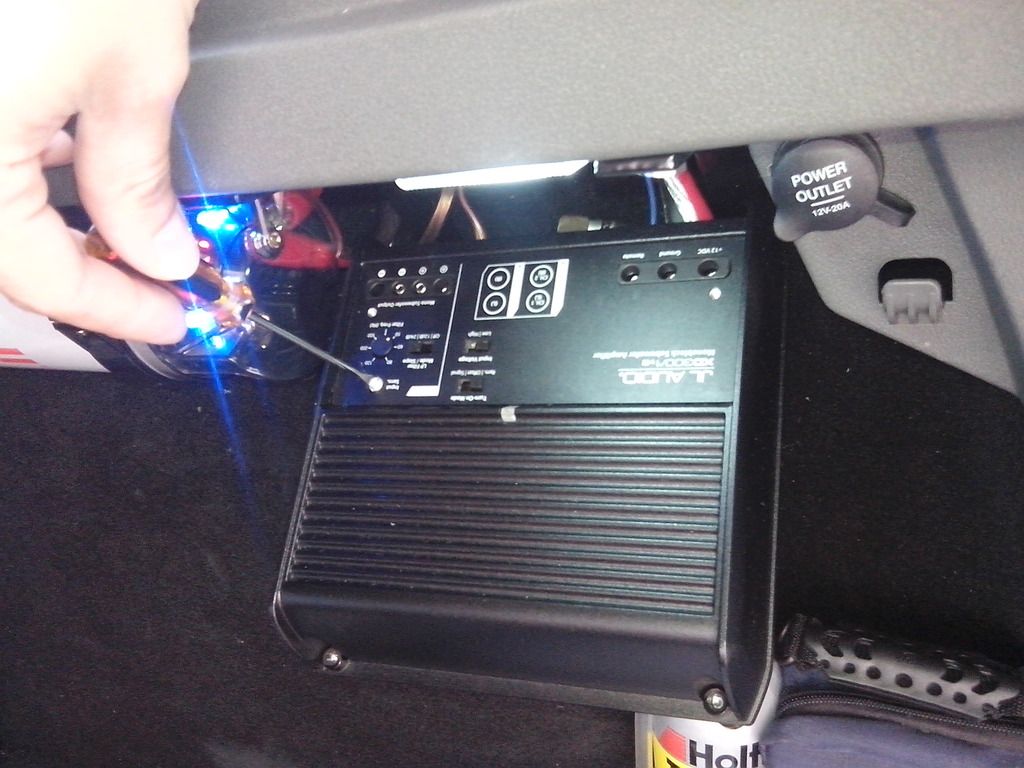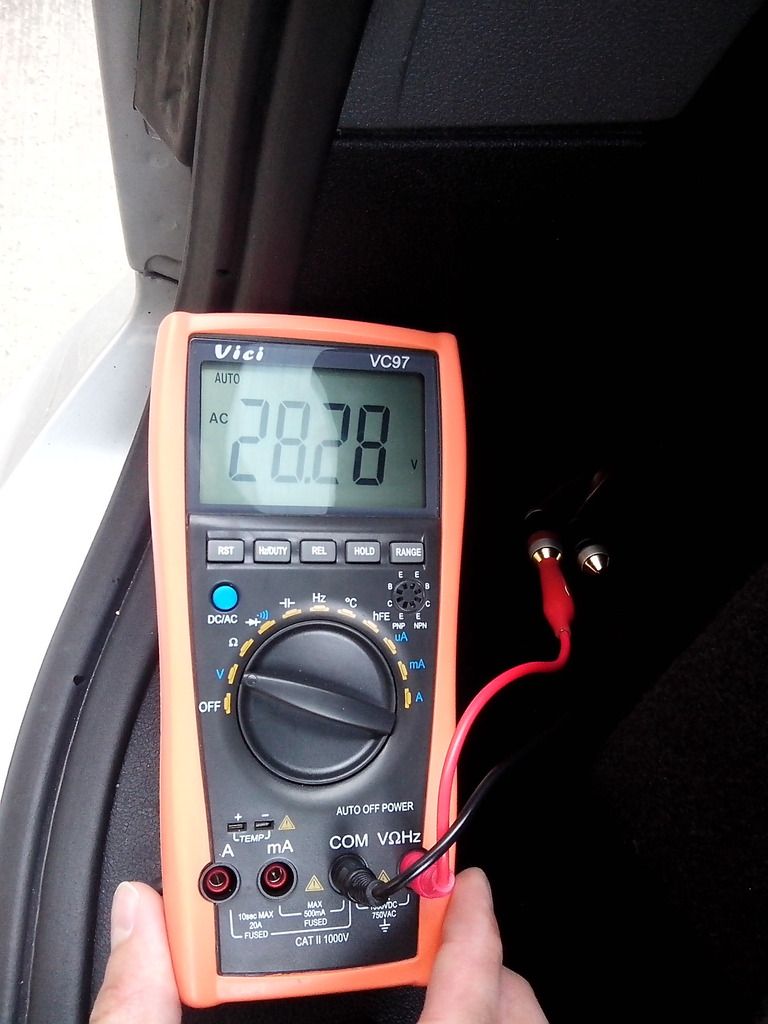 With the Mono amplifier now set for life,
Time to finally fit the aluminium cover and badge,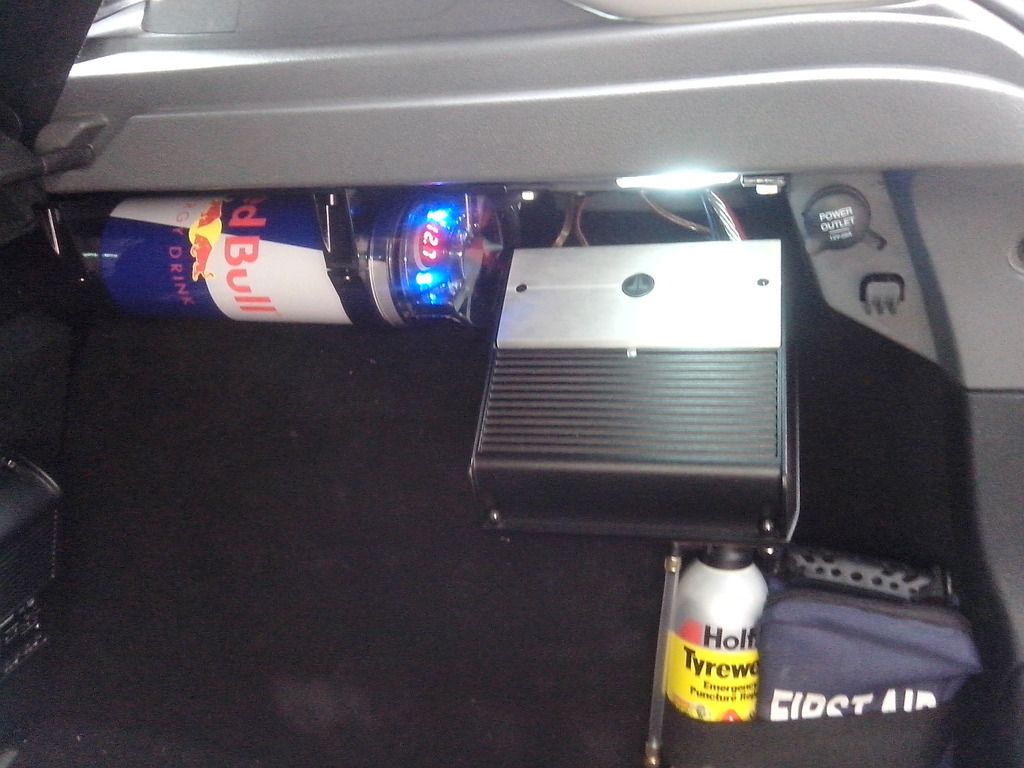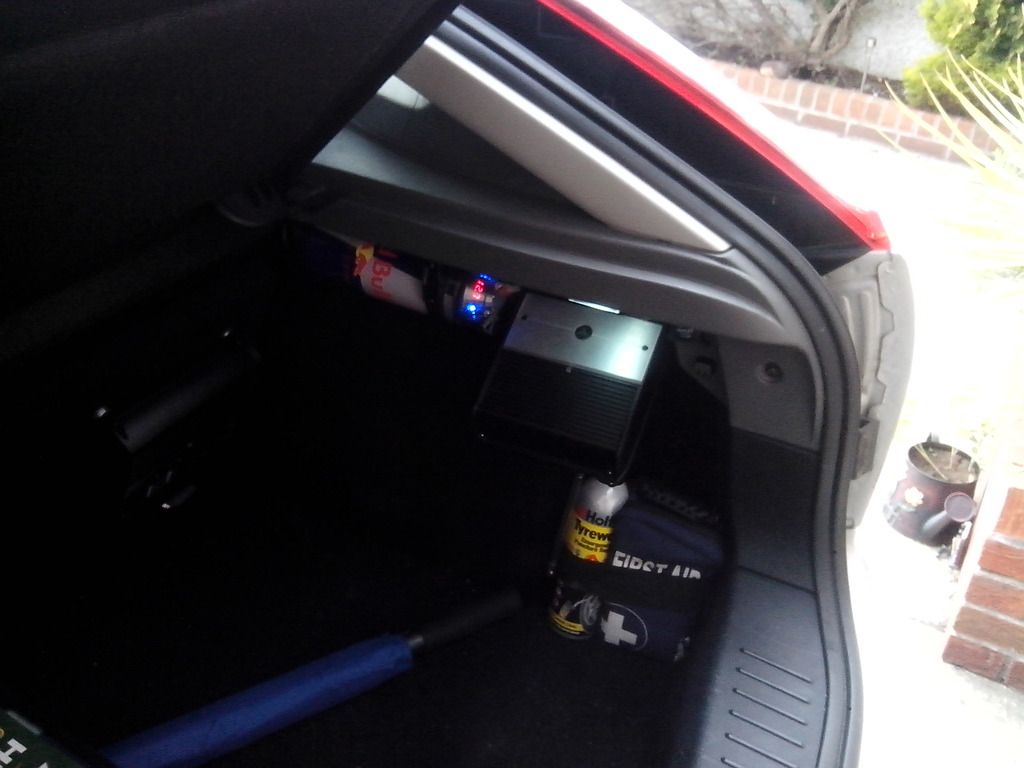 Quick change of tester plugs and change of Test CD,
Going to set the 4 channel now,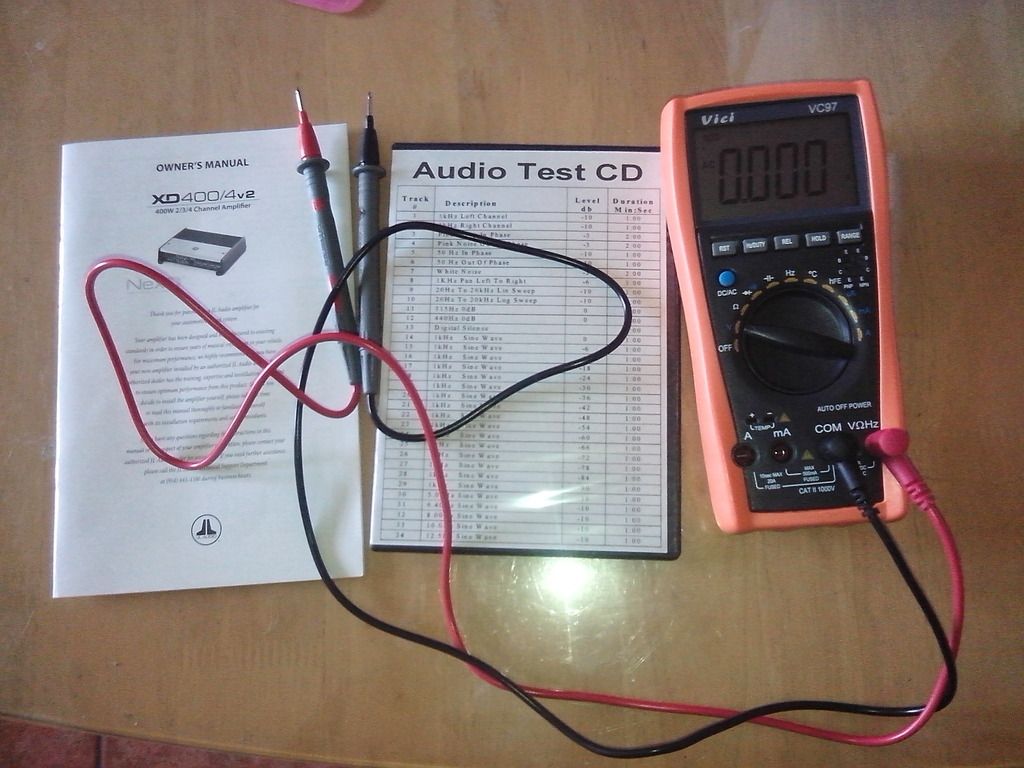 The four channel amp has two "input sensitivity" controls aswell as two frequency level controls,
This enables a range of configurations which can put all low bass in rear speakers only and all higher levels in front speakers aswell as leaving all bass to the sub alone etc.
The manual provides scenario examples in the back pages to help.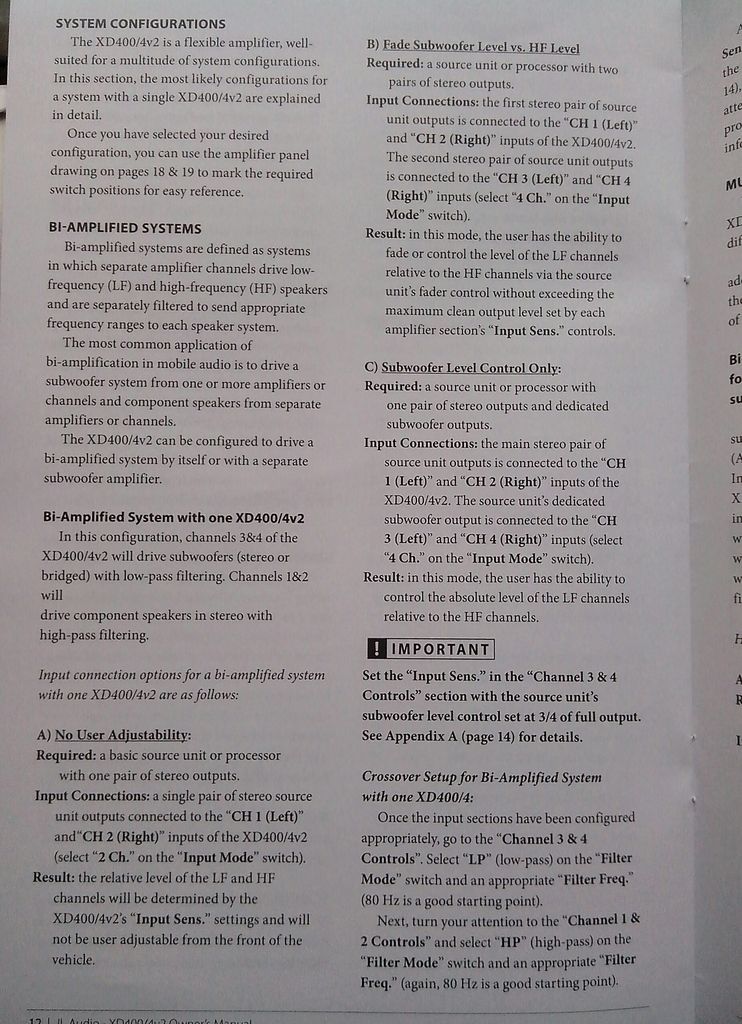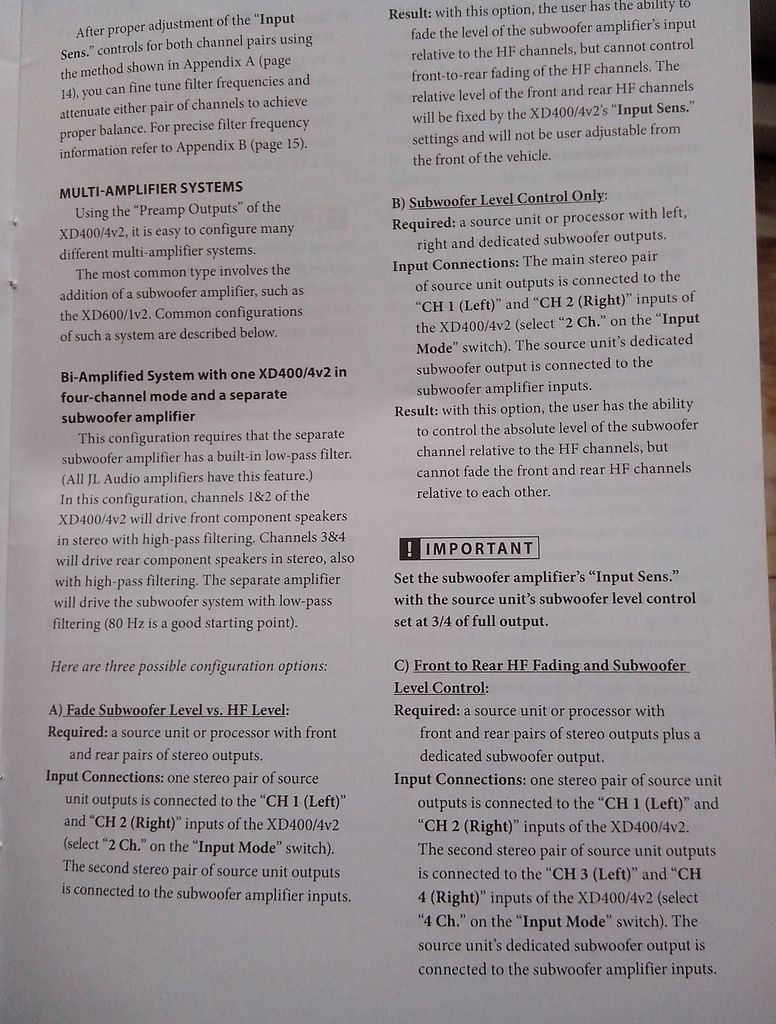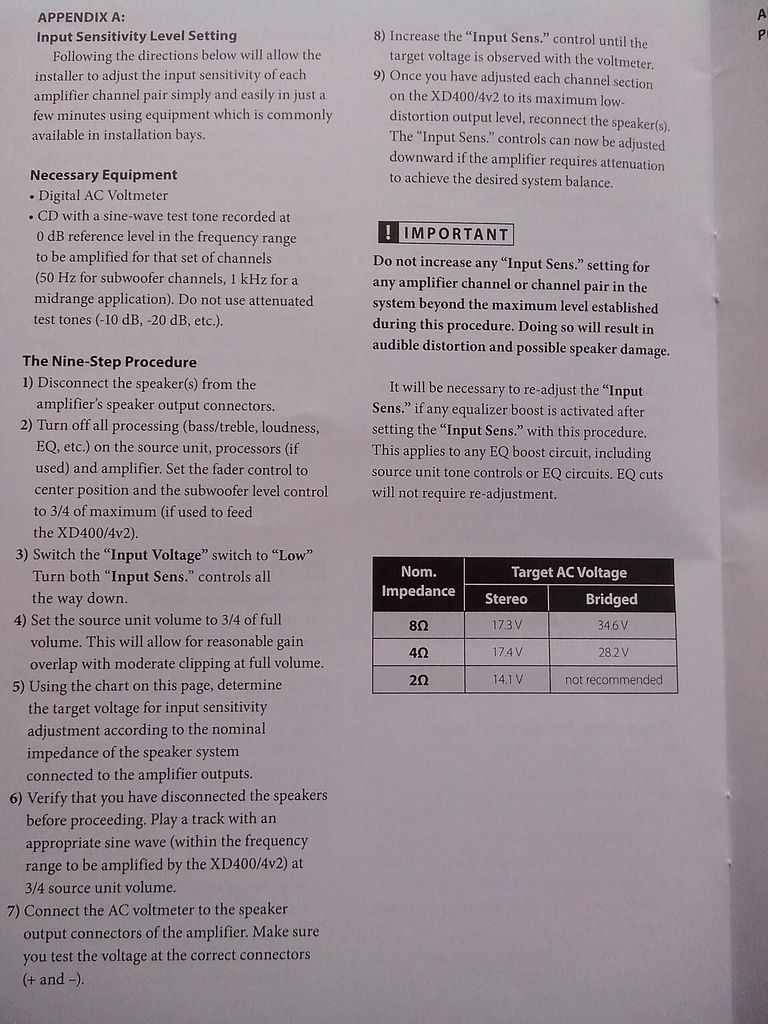 Just going to set both front and back sensitivity for 4 Ω which is what the speakers are rated at,
This will be a target reading of 17.4V on the amplifier speaker outputs,
Ill do more research and find out the best settings for the frequency filters prior to fitting the cover on this one,
Fronts set at 17.32V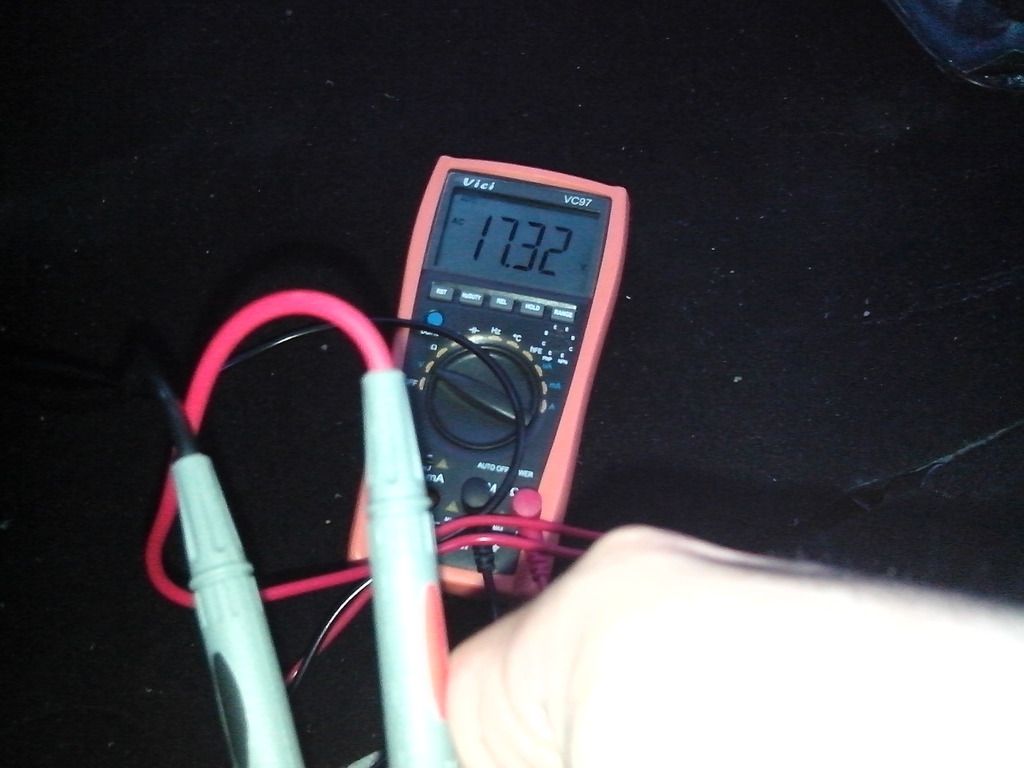 Rear set at 17.34V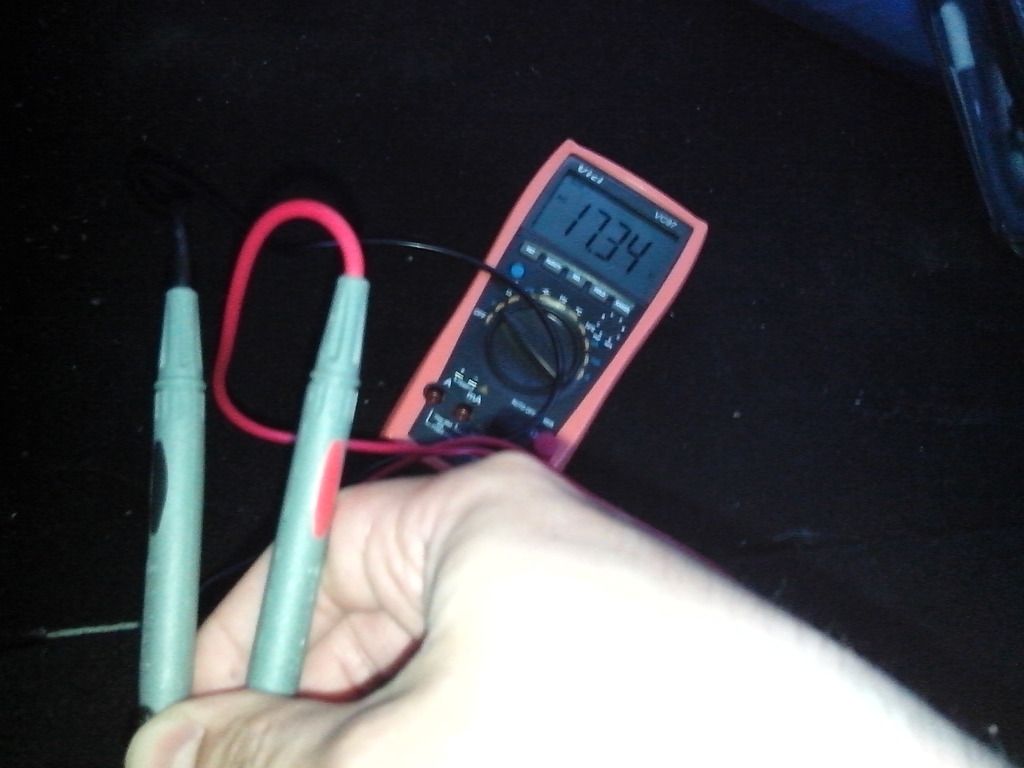 Ive removed the sine-wave CD,
Reconnected everything,
Put volume to level 15,
Put in a CD and my neighbour two doors down came out to have a look
thats not the people next door, no the people after that yo!! and his cavity walls are pumped with insulation 5H1t the bed!!
Volume goes to 40 I've had it at 15 for two minutes and my ear drums are sore to be honest.
And were still only one speaker functioning in the back as ive not yet changed the RCA cable,
In other news,
Ive been to Halfords today,
Saved 2.50 on purchasing a Vibe 8AWG amplifier wiring kit using the forum discount card,
Cost 22.50euro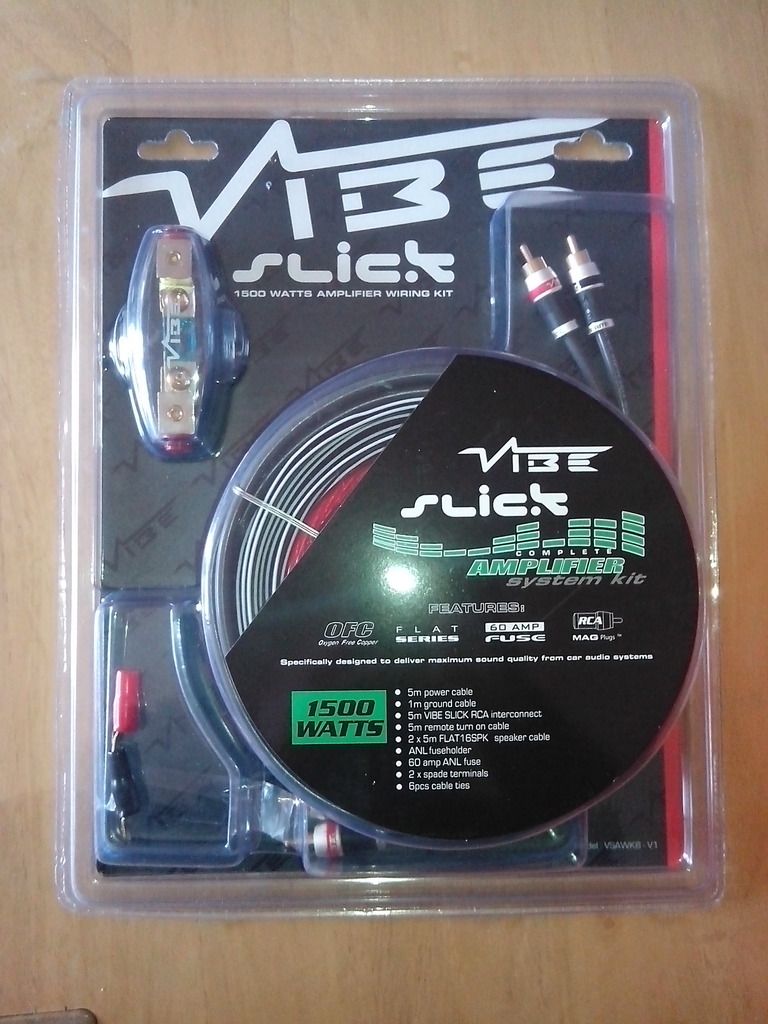 Obtained the replacement RCA cable from its packaging to replace the defective RCA that's currently feeding the rear speakers,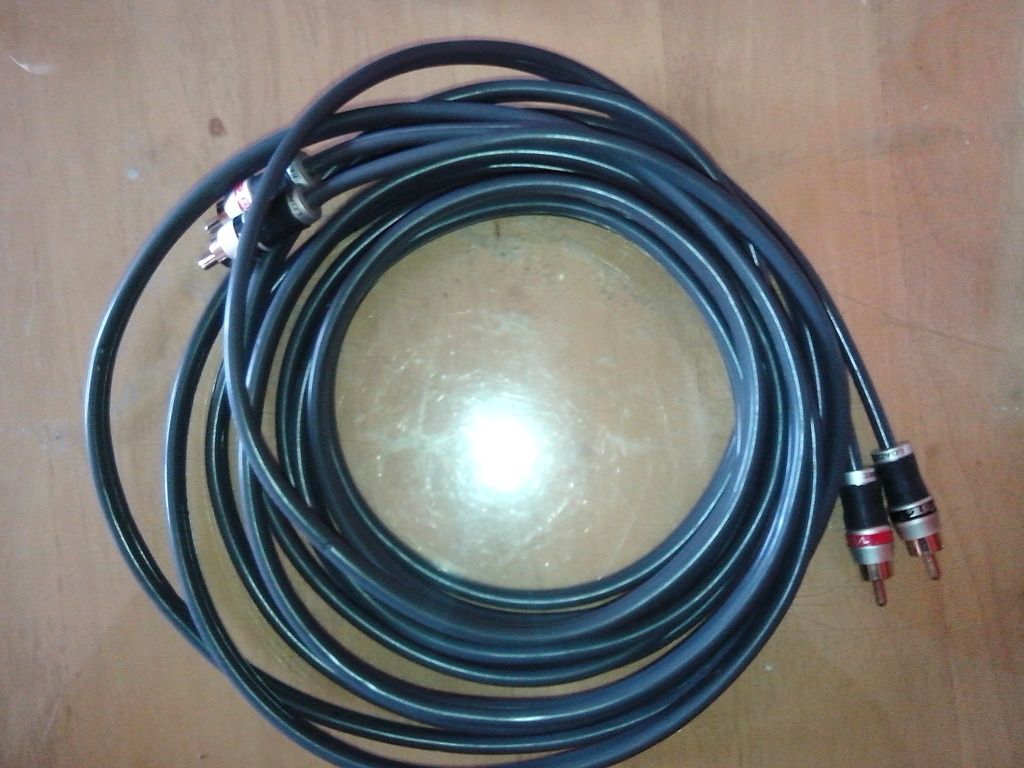 And ive sold the remainder of the kit on eBay