where do you get them and can I fit this to my mk3 2014 2.0l diesel ?
here is the specific blanking plate to fit the 2.0TDCi
Each engine size has a different form of blanking plate heres the one for 2.0TDCi
http://m.ebay.ie/itm...3772?nav=SEARCH
The EGR in the bottom right of this photo is the Euro III without the electrical connection. If yours is Euro 5 it will have a connector on the left side of the EGR.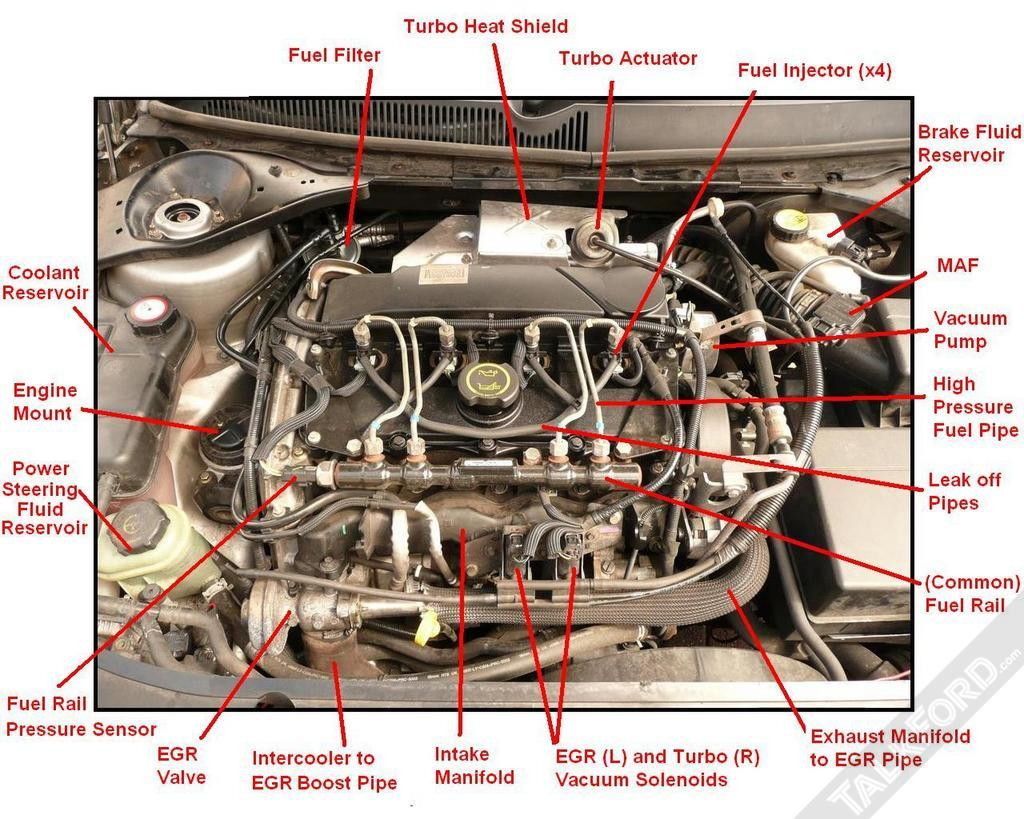 Plucked this EGR location info from Google mate,
I highly recommend fitting a performance induction filter aswell after blanking the egr because the egr provides 20% of waste gases to the induction,
When blanked your engine will suck in 100% fresh air as it should have always done,
However the standard induction filter is quite restrictive,
See my guide here for discount code and link to purchase a Green Cotton Performance filter upgrade,
Straight swap same size as stock filter:
http://www.fordowner...-fitting-guide/