Sorry Lenny

Not going for the USB port on the heated screen panel?
No prob,
I got out of wrong side of the bed this morning and work are really doing my head in over my chronic back condition i apologize for venting off a bit at you guys.
Glad its friday get two days to relax and clear my head a bit.
]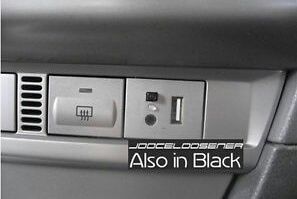 They are a nice idea but i dont like having wires running around the dash i like to have everything tooked away and tidy,
The stereo is iPod and Android app compatable allowing full control via headunit so no need to have devices visible,
They can remain hidden at all times within the armrest.  
Lenny, if you fancy 'disposing' of your 12V Socket out of the armrest console (what with your straight swap to a USB port an' all), I am still looking at installing one in my boot.
Bagsies if its going. 
Sounds good to me mate,
I'll remove the centre arm rest socket tomorrow morning and despatch to you for 7 pounds to cover shipping and envelope,
Alternatively there available from ford for 10.59 shipped.
http://www.ebay.co.u...=item257f4b01cc