Small guide this one,
Decided to create it in order to create awareness of this item more than "how to" as fitting is quite simple,
Umbrella purchased separately and always easy to locate in the boot compartment.
Shopping list:
Umbrella clips
http://www.ebay.co.uk/itm/261681811992
The kit comes complete with screws and backing plates for additional support at inside of panel.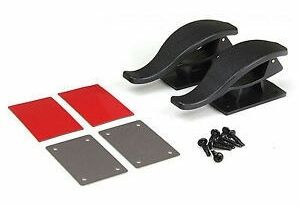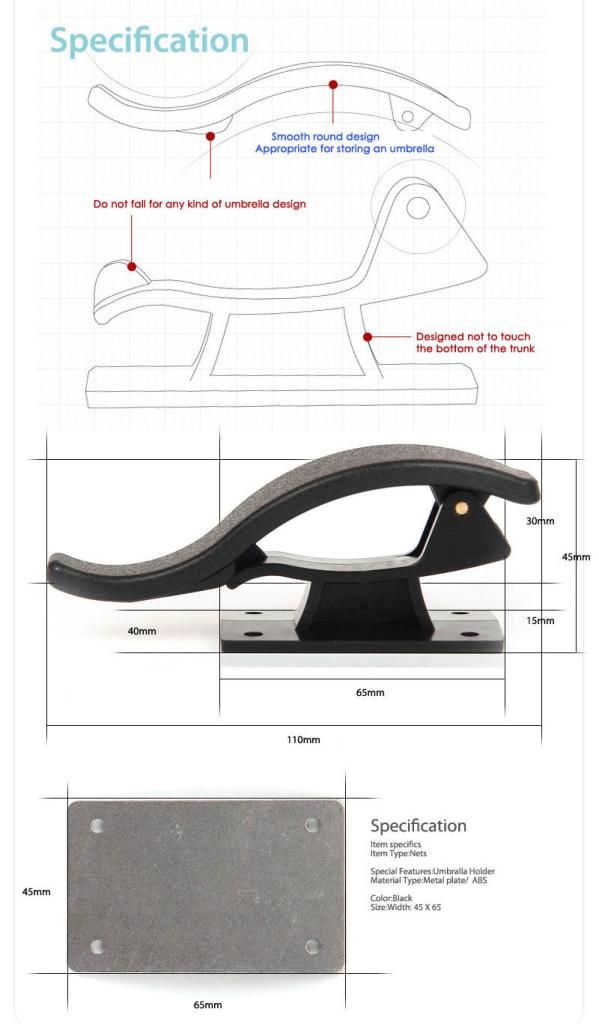 Ill complete this fitting guide with images and text when item arrives.
Thanks for viewing,
Here's my other Guides:
Guide to Fitting Genuine focus Mk2.5 ZetecS rear Diffuser Click Here
Guide to Fitting Genuine focus Mk2.5 ZetecS Front Lip spoiler Click Here
Guide To Activating Single & Multi Door Unlock on yor Ford Click Here
Guide To Spraying Rear View Mirror Click Here
Guide To Changing Lower Front Grill On Mk2.5 Focus Click Here
Guide to Fitting Custom Built Climate Controls on Focus Click Here
Guide to Converting Rear Fog Light To Clear Click Here
Guide to Fitting New Ford Mist Type Jets on all Models Click Here
Guide to Wiper Blade Change Focus Mk2 Mk2.5 Click Here
Guide To Fitting Boot Door Umbrella Holder Focus Mk2 & Mk2.5 Click Here
The Ultimate Rear Seat Protection Click Here
Guide to Fitting additional Boot Light Click Here
Guide To Fitting ST Gauge Pod To Focus Dash Click Here
Guide To Fitting Second Reverse Light Ford Focus Mk2.5 Click Here
Guide to Fitting Auto Dimmer Unit to Gauges or DRL's Click Here
Guide to Fitting additional 12v Socket in Boot of Focus
Click Here
Guide to Fitting Footwell Lighting In Your Ford Click Here
Guide to Induction Filter Upgrade in Your Ford Click Here
Guide to Fitting Custom Bonnet Dampers Focus Mk2 & Mk2.5 Click Here
Guide to Fitting EGR Blanking Plate 1,6TDCi Click Here
Guide to fitting Ford puddle lights Focus 05-12

Click Here
Guide to Fitting Genuine focus RS LED tail lights Mk2.5 Click Here
Guide to Fitting Aftermarket headunit focus Mk2 & Mk2.5 Click Here
Guide To fitting 10" HD Flip Down Monitor Focus Mk2 & Mk2.5 Click Here
Fitting Custom 10" Sub enclosure & Amp panel Focus Mk2 & Mk2.5Click Here
Guide Installing Reverse Camera Focus Mk2.5 2008 - 2011Click Here
Fitting Dual Camera DVR System Focus Mk2 & Mk2.5Click Here
Full ZetecS Kit Fitted to Mk2.5 Focus Click Here
The Ultimate Reverse Bulb Click Here
Custom Laser Cut Interior Parts For Your Ford Click Here
Guide To Storing Vehicle For Long Periods Click Here