Hi guy's, so after lurking for many weeks/months and browsing this great forum I find myself in need of your expert help and assistance please.
I have a 2.0 Tdci Ford Focus Titanium estate (2010)

and I would like to add a small mod to the boot of my estate in the form off boot lights.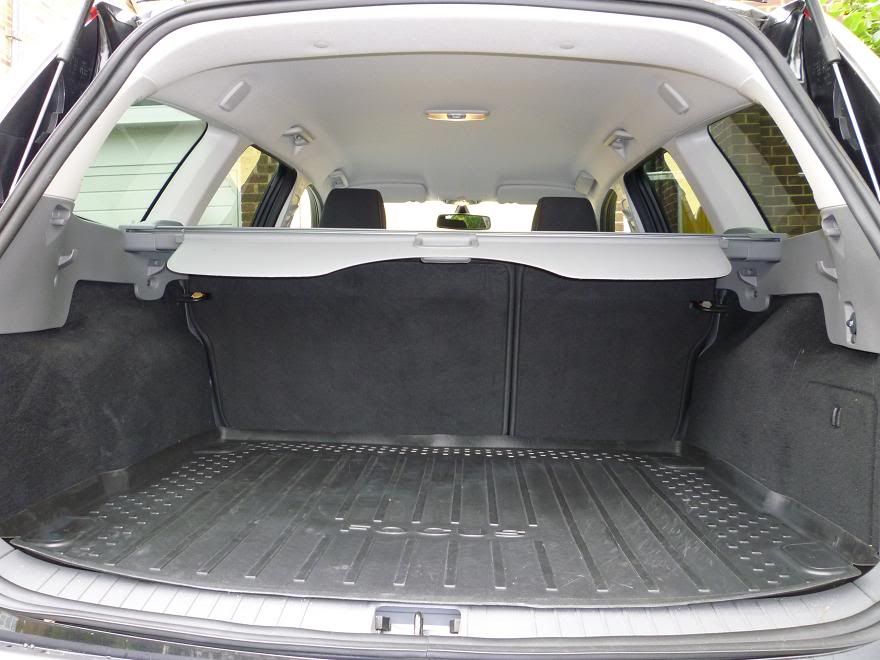 My c
ar currently only has one which is positioned in the roof lining so when the load cover is in place there is no light below it.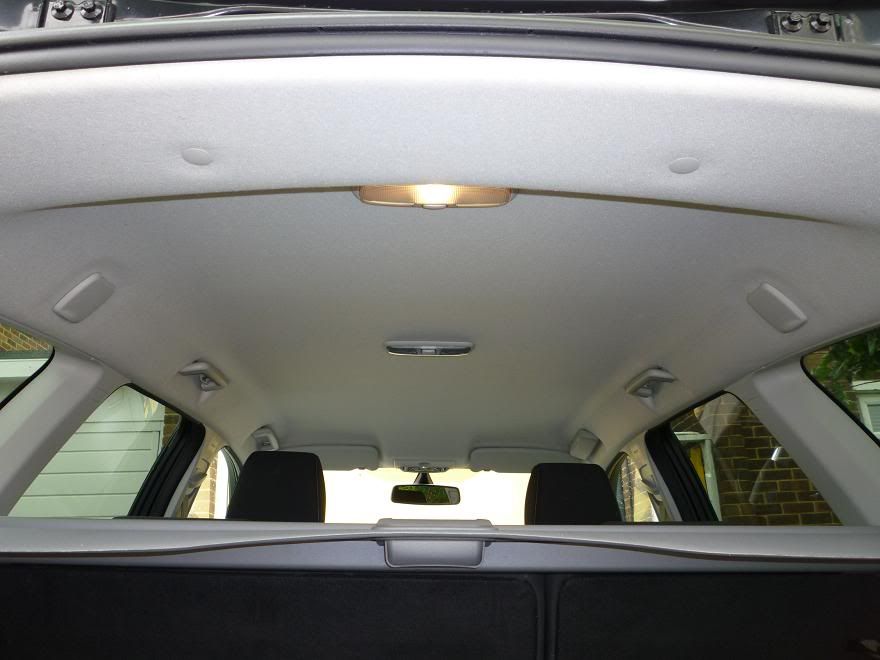 What I was hoping to do is surface mount a small l.e.d light to the sides below where the cover goes. The reason for surface mounting is I'm not sure how much room is behind the gray plastic trim on the sides of the car, it may not have the depth to take the normal focus boot light lens, also it's easier to drill a hole than cut out a piece of plastic.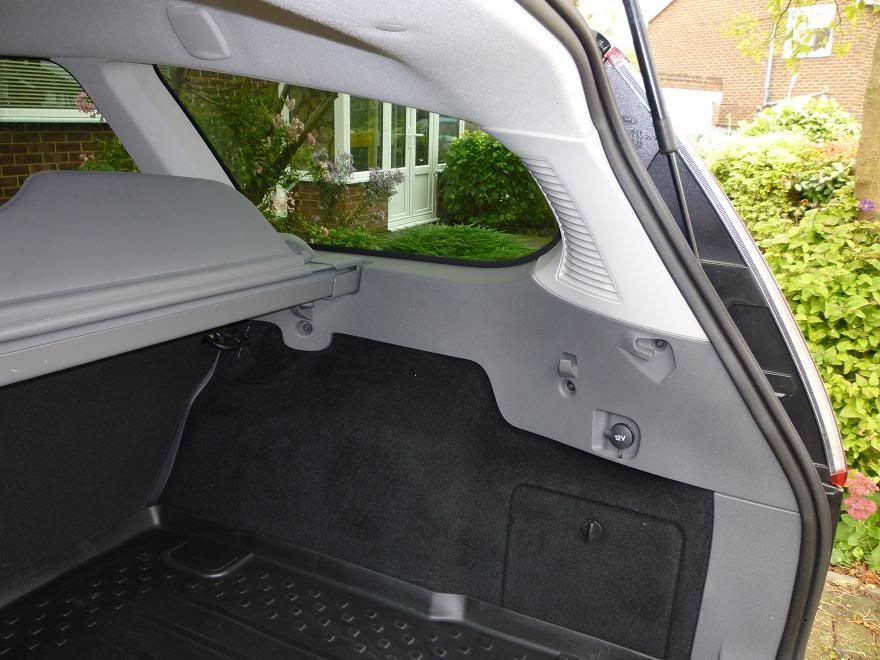 I

have got myself these 12v 0.1watt (60ma) l.e.d lights and was hoping to use them as boot lights. As you can see they are quite small but they do have eight l.e.d`s per light so should do the job.
I would only need to drill one hole in the side plastic trim as these lights have 3M double sided tape to secure them in place.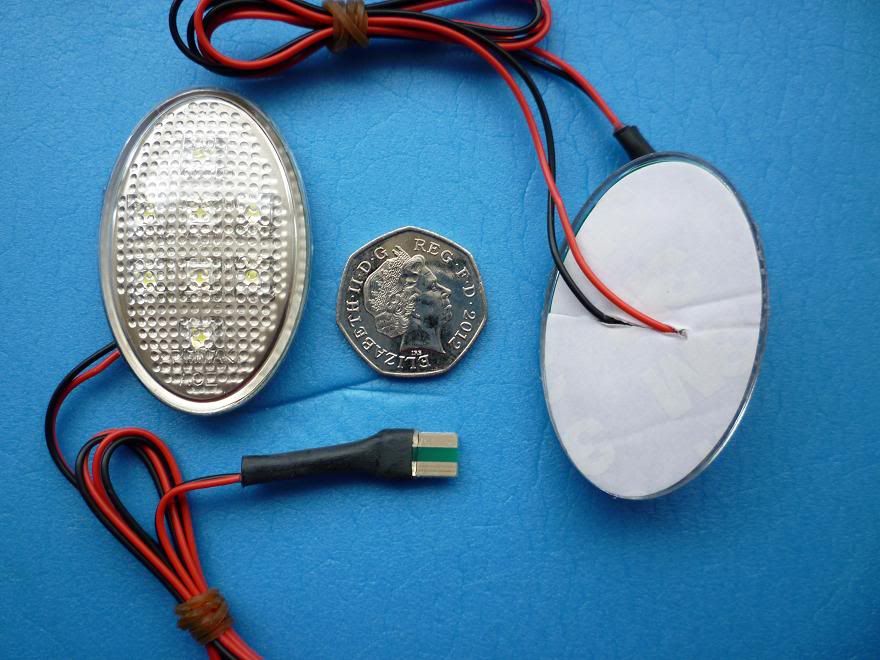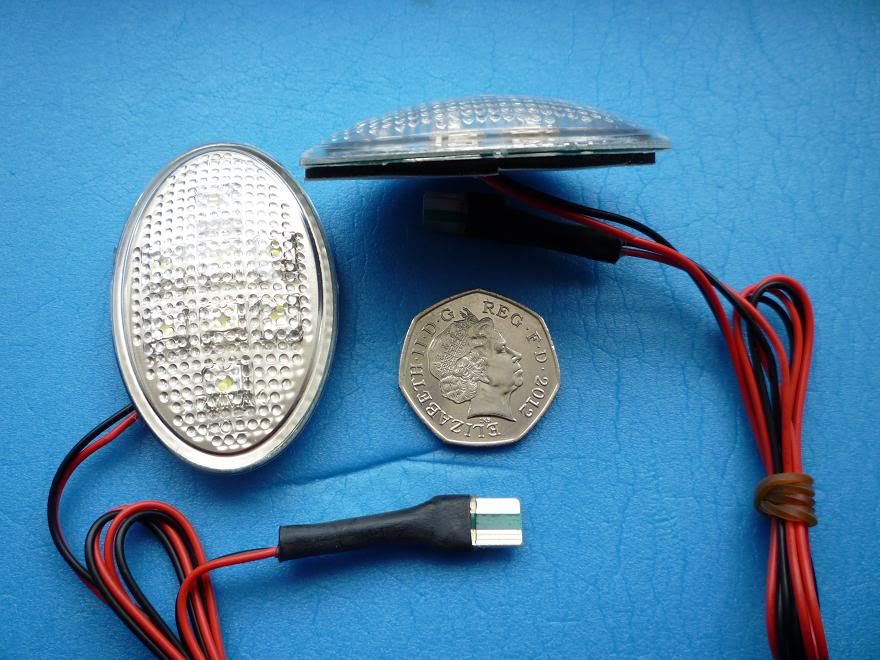 So this is where I need your help please, can I power these l.e.d light's from the existing roof light?
My plan was to attach two twin core 12v 10 amp cables to the roof light then feed the two cables under the roof lining, then down each side of the car to the new lights.
If I can use the roof light for power do I need to wrap the cables in anything before feeding them under the roof lining for protection?
Finally, what are these connectors called please, I tried spade and blade with no luck, I need what they fit into for the new wiring or should I just chop them off and fit something else?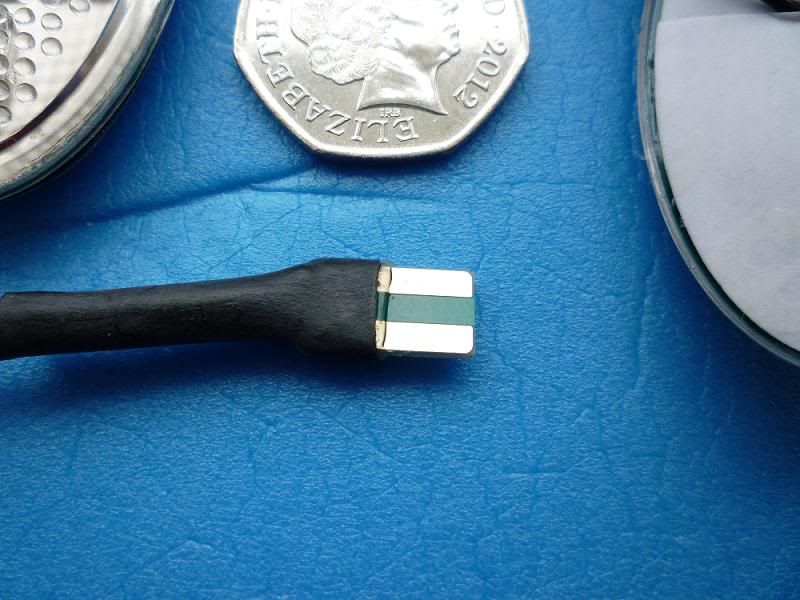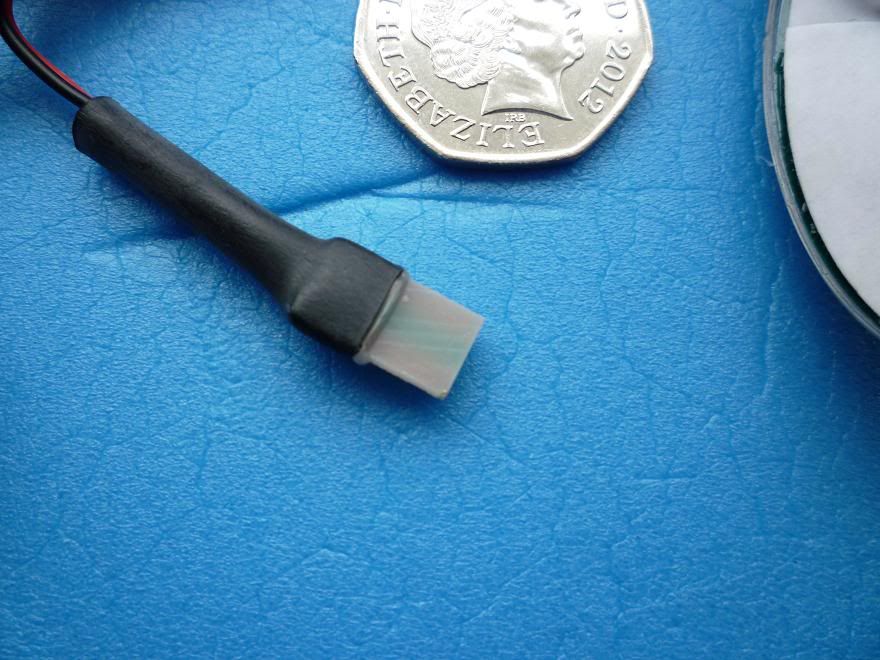 Thanks for looking any help you can give me with this would be really appreciated,
Orange Tango