After only 7 days I received the DRL kit. As expected this kit is made of good quality materials and the finish of both the DRL lights and the triangles is very good.
The housing of the DRL lights is made of black powder coated aluminium. The clear lenses are made of thick polycarbonate.
All connectors have rubber seals and are water resistant.
The DRL lights do have a European Certification number.
The DRL controller supplied with this kit is certified as IP 67 and is fully sealed with epoxy.
Some time ago I decided to install a short throw shifter. There are several manufacturers which offer a short throw shifter adapter for the Durashift B6 6-speed gearbox. These adapters are mounted onto the gear selector arm on top of the gearbox. Most of these adapters have a relative simple design. I decided to make such an adapter myself.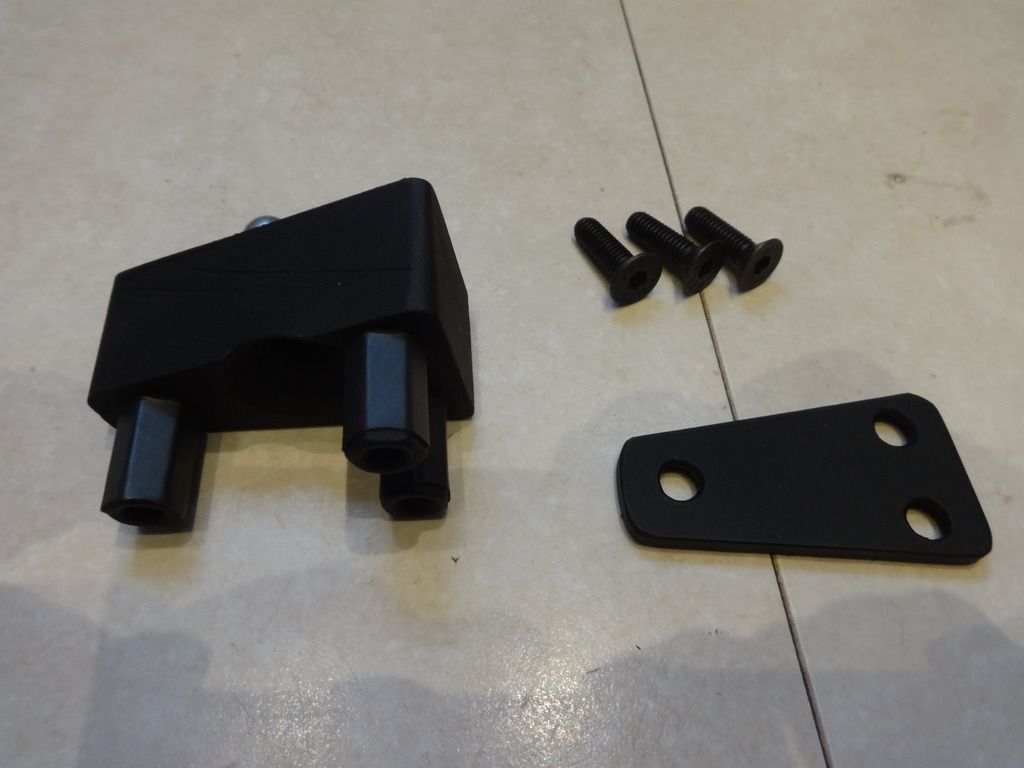 Above my first prototype. This is only for testing. After I make all necessary improvements I am going to make myself a final version.