The design of the light switch knob is complety different from the design of the heater knobs. So it is not a straight swap.
I removed the original knob from a donor light switch I had and used this one for the modification. First I cut off the front part of the knob and sanded it until it was completely flat. I filled the holes which were created during the cutting/sanding proces with an epoxy filler and sanded it to a completely smooth surface. I left only one small hole for the backlight of the knob. Next I painted it with a matte black spraypaint to perfectly match the rest of the light switch.
Next I cut off the transparent plastic part at the back of the custom heater knob until it was completely flat at the back. Finally I used a strong epoxy glue to glue the modified custom heater switch knob to the original light switch knob.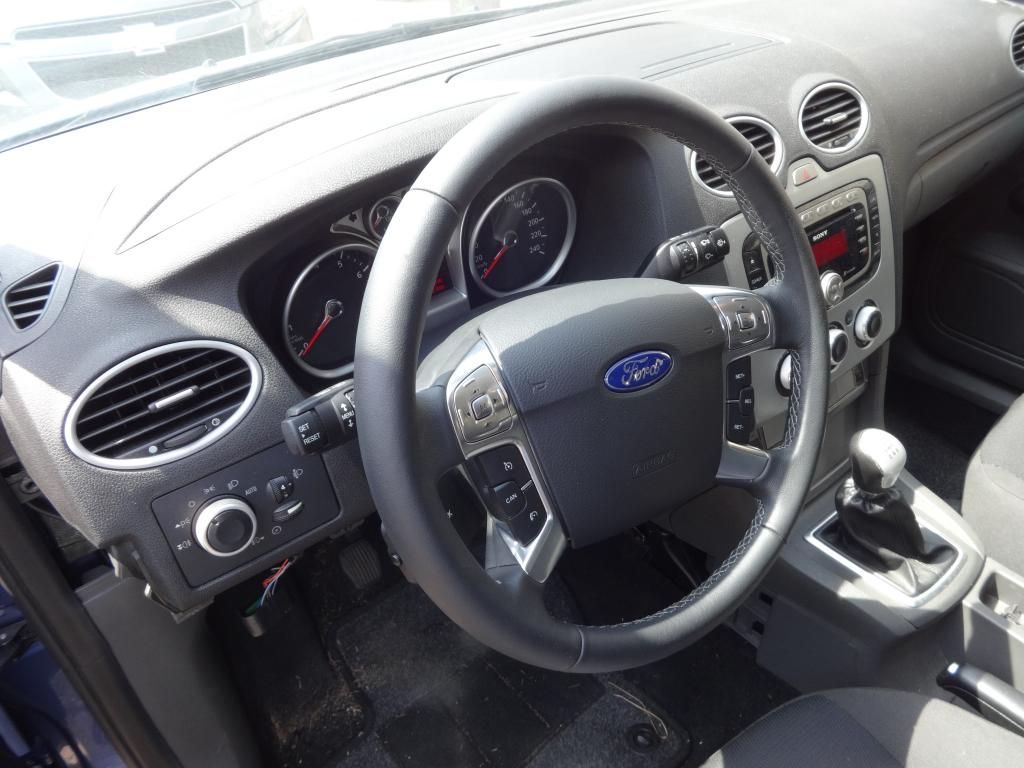 The modification of the light switch knob took me about 4 hours but it was definetely worth it. It looks much better than the original light switch knob and I like to have unique modifications. I was the first in the Netherlands who succesfully managed to install/program a MK2.5 instrument cluster into a MK2. At the moment I am the only one in the Netherlands (as far as I know) who succesfully modified/installed a fully functional Mondeo MK4.5 steering wheel into a Focus MK2.