The focus MK1 has a Smart Charge battery system. The alternator and battery light are fuly controlled by the PCM.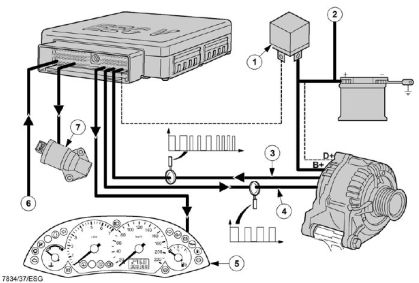 A short or open circuit between the alternator and the PCM or a defective PCM can also cause battery charging problems. 1 Wire of the 3-pole connector on the alternator should have exactly the same voltage as the battery. The other 2 wires are connected directly to the PCM. 1 Of these 2 wires is used by the PCM to control the alternator. The alternator generates an output signal on the other wire. The PCM compares this signal with the control signal and if the signals have too much difference the battery light will be activated.
If the alternator, Battery and wiring between the alternator and the PCM are in good working order the next suspect could be the PCM.