After driving my Focus MK2 for over 6 1/2 Years it was time for something new. Unfortunately there were only a few (very young) used cars in the country which met my requirements. After a long search I finally found my new car:
2013 Focus MK3 5-doors Champions Edition
My car is a German spec Focus MK3 Champions Edition. Because of the Ford sponsorship of the Champions Leage in 2013 Ford Germany offered this special (limited) edition for a few months.
My car has the following options:
Engine: 1.0 ECOboost 125 PS with 6-speed manual transmission.
Color: Midnicht Sky metallic.
Interior: Ultimate/Lux / Charcoal Black
Options:
Front and Rear Parking Sensors.
Active Park Assist.
Active City stop.
Powerfold Mirrors.
Power 1-shot Up/Down Front & Rear Windows.
Global closing Titanium.
Rear Privacy Glass.
Dual Zone Climate Control.
Heated Windshield.
Heated Washer jets.
Heated Seats.
Start/Stop System.
Rain Sensor.
Light Sensor.
Front Fog Lights.
SYNC.
DDS.
Hill Start Assist.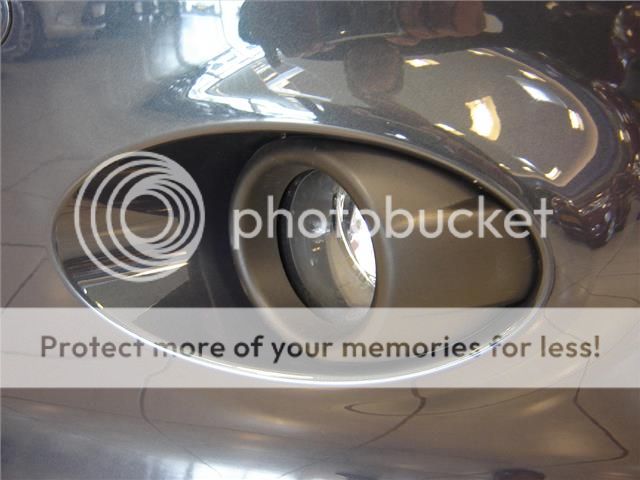 The car did have 16 inch alloy wheels as standard but because I like my own 17 inch alloy Focus MK2.5 wheels a bit more I decided to install my own wheels instead of the original 16 inch alloy wheels.
In my opinion these wheels look great on the Focus MK3.
My Focus MK3 did originally not have Cruise Control. Cruise Control was not a standard feature on the German spec Champions Edition. Strange enough the first owner did order all possible options which were available on the Champions edition except Cruise Control. Because I am used to have Cruise Control and I really miss it I decided to retrofit Cruise Control to my car. There are some aftermarket solutions to retrofit Cruise Control to a Focus MK3 but personally I do not want an extra stalk or aftermarket buttons. So I decided to retrofit the OEM Cruise Control system.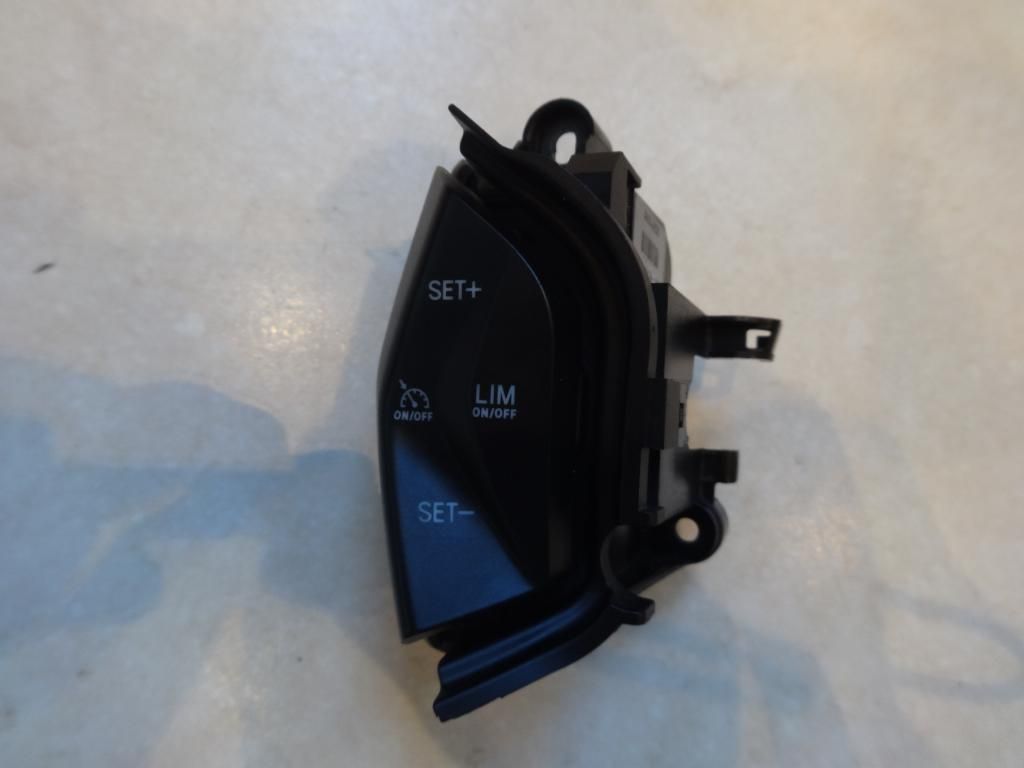 Because I could not find a mint condition replacement Cruise Control steering wheel for my car I decided to modify my own steering wheel instead of buying a new one.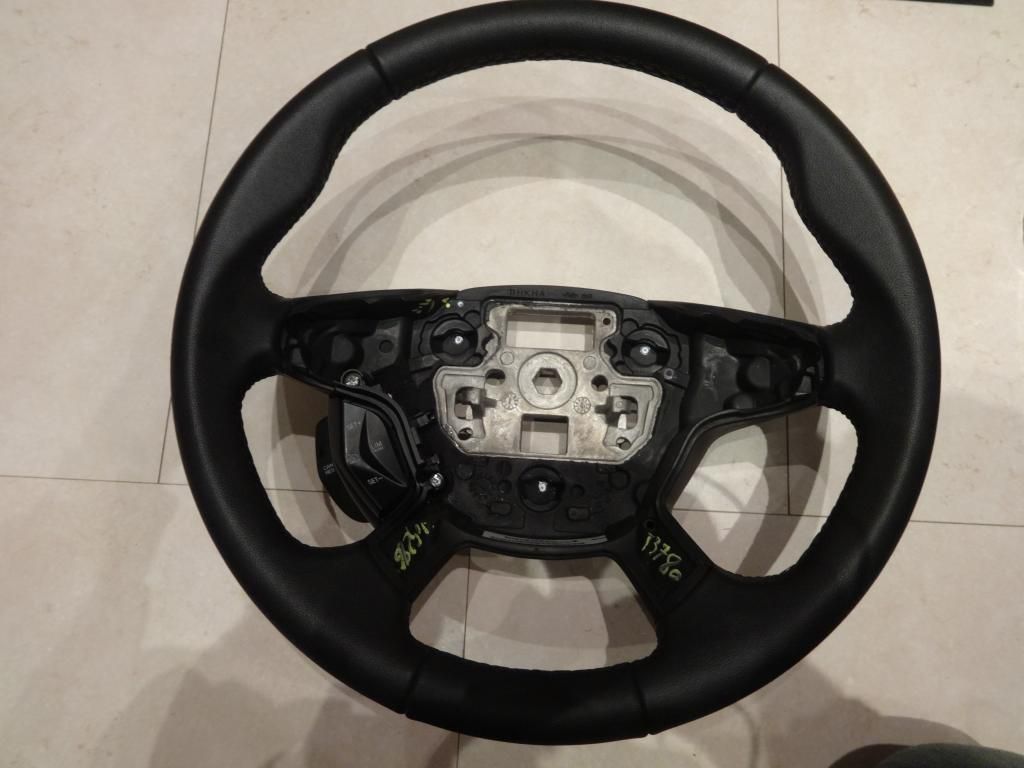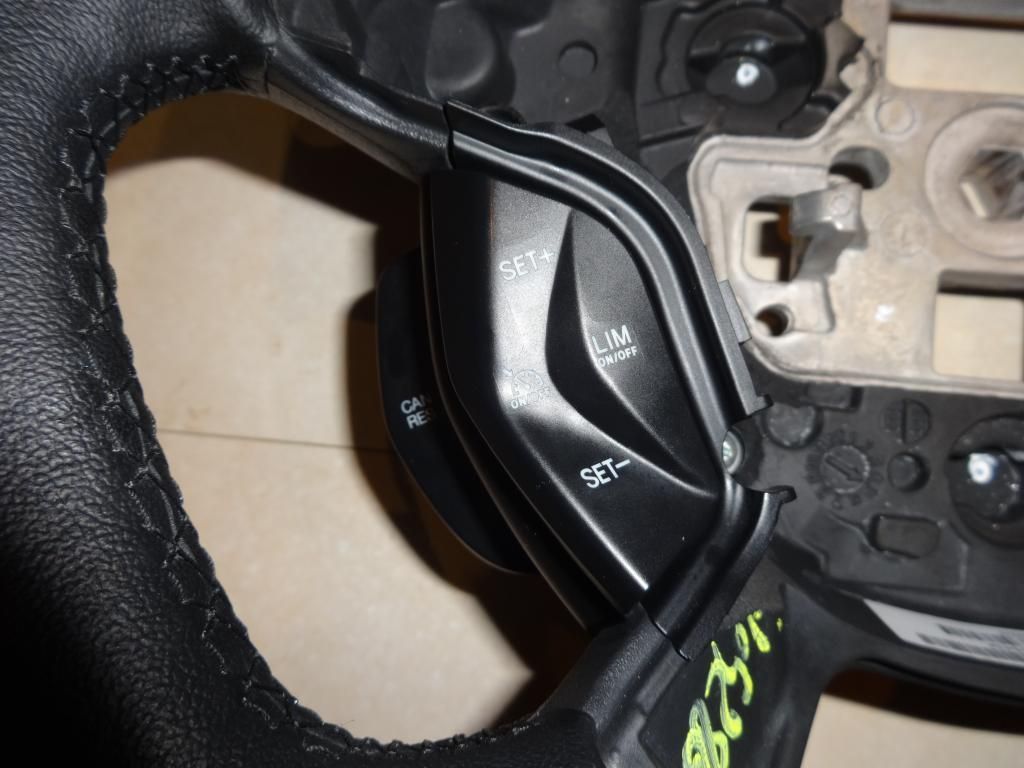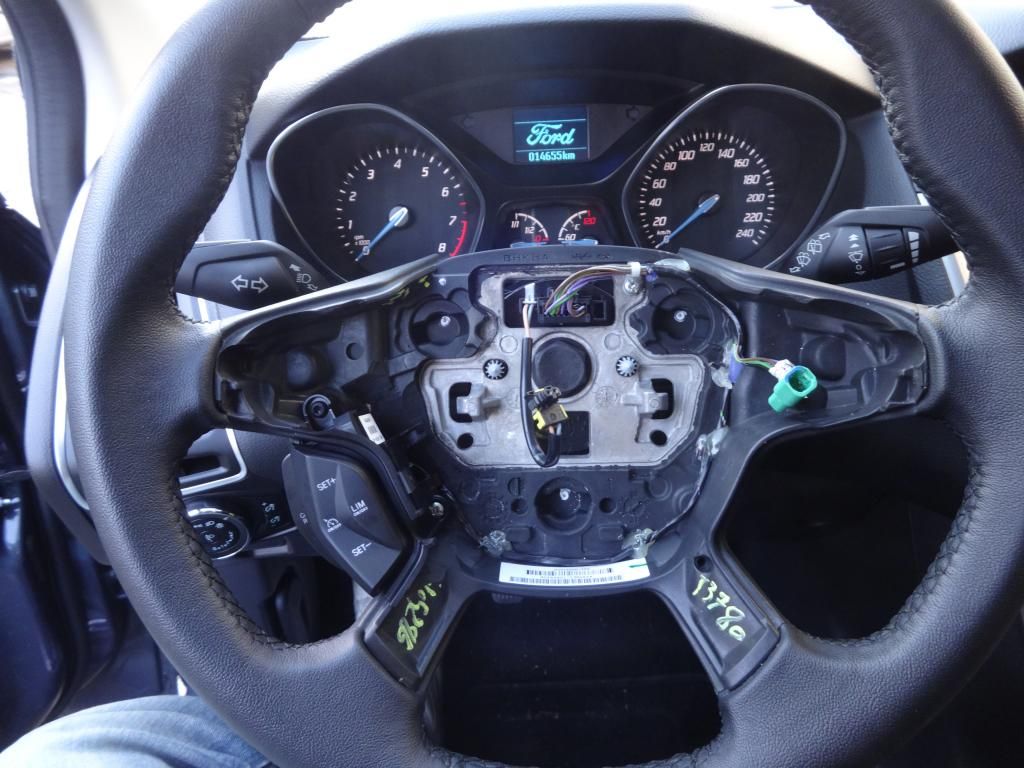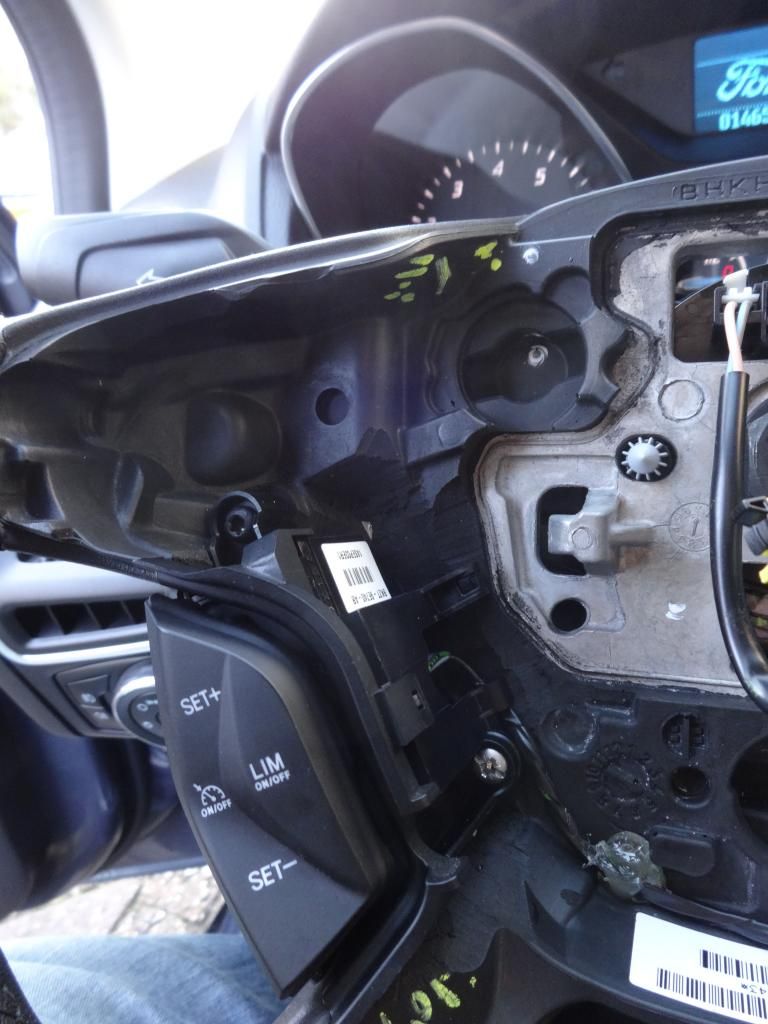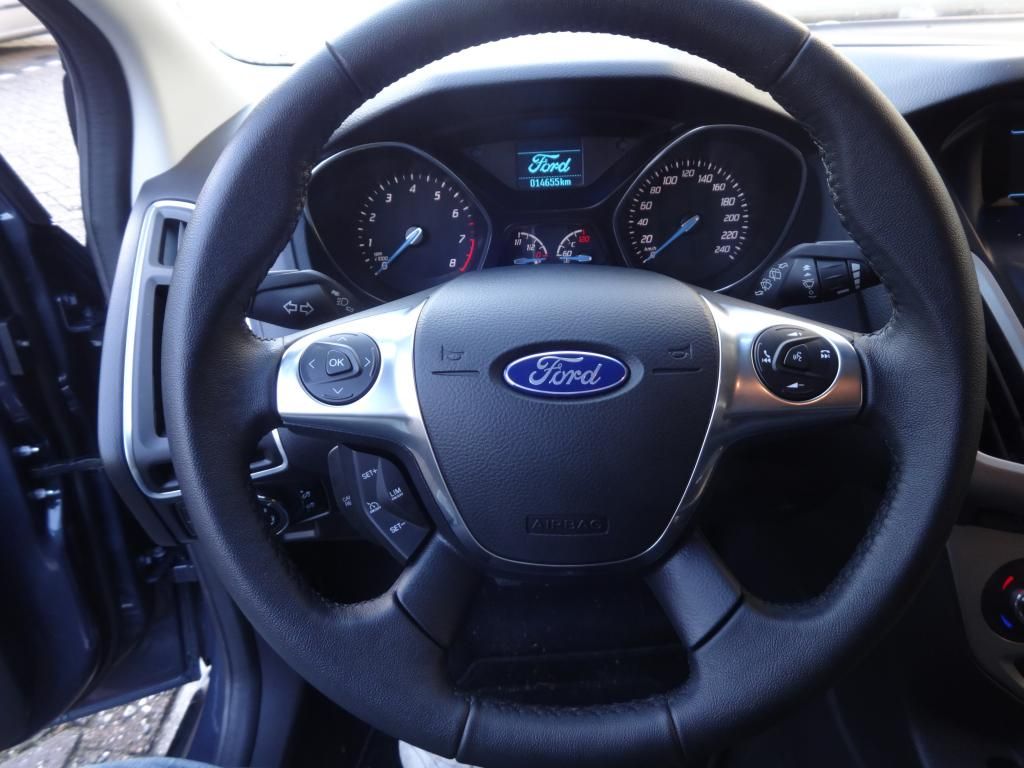 In my opinion it looks very good. The Cruise Control switch fits perfectly into the cutout I made at the side of the steering wheel. The Cruise Control switch is a very snug fit and all edges line up perfectly. The steering wheel does look exactly the same as an original Cruise Control steering wheel. From the outside there are no visible differences.
I made a guide about retrofitting Cruise Control to a Focus MK3. This guide can be found on the following weblink:
http://www.fordowner...on-a-focus-mk3/
During winter I drive on a set of 15 inch steel Focus MK2/MK2.5 wheels with winter tyres.
Despite 15 inch wheels were officially never available for the Focus MK3 they fit without any problems on the 1.0 ECOboost models. The 1.6 TI-VCT and 1.0 ECOboost versions have 278 mm front disc brakes. This is exactly the same disc size as the Focus MK2/MK2.5 versions which were available with 15 inch wheels. On other Focus MK3 engine types Ford used bigger brakes which require at least 16 inch wheels.
Because I really missed the HID lights that I had in my previous Focus MK2 I decided to install new headlights. After a long search I decided to buy a pair of Sky Wing projector headlights.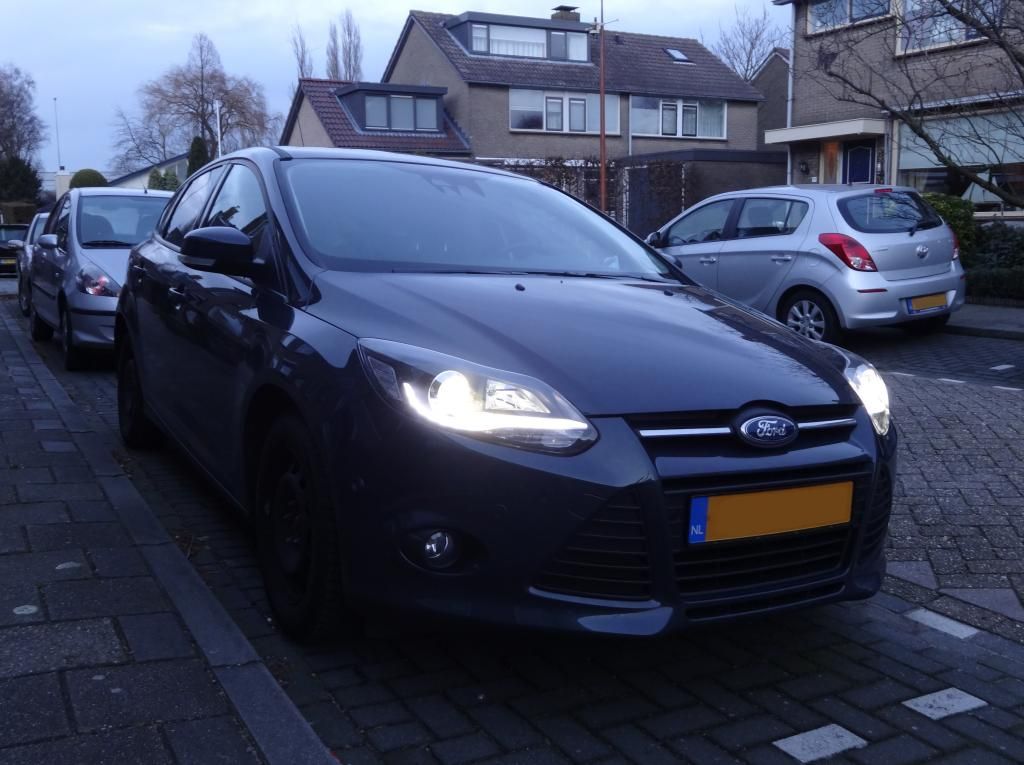 http://i1272.photobu...zpsf2e7014f.jpg
I installed a 4300K HID kit into the Sky Wing headlights. The light image and the light output are very good and the Sky Wing headlights look great.
I also made the following modifications to the car.
* I removed the "Focus" and "Econetic Technologies" badges from the tailgate.
* I removed the "Champions League"badges from the B-pillars.
* I installed the rear seat hinge covers from a focus MK1.5.
* I installed front and rear Titanium interior lights with LED lights and reading lights. Because of the different wiring/connectors I made an adapter wiring loom to connect the Titanium interior lights to the standard wiring loom.
* I installed the original footwell lights.
* I changed the 3.5 Inch monochrome MFD display for a 5 inch Sat Nav colour display. Afterwards I retrofitted the complete OEM Sat Nav system.
This Year I plan to do some more modifications on the car. The next modifications are on my wish list:
* Some LED bulbs which match the color of the HID lamps. (Done).
* New instrument cluster with a bigger display.
* New OEM rearview camera.