HI, just thought id pop in and say hi,
Im a member of other fiesta forums and thought id come to something that covers the whole range!
Ive got a 2005 fiesta 1.4 tdci (finesse) but its had a fair share of modifications! Wife also has a 2006 1.8 tdci focus zetec which is mine at the weekends, nothing major done bar tinted windows and color coded.
The two together: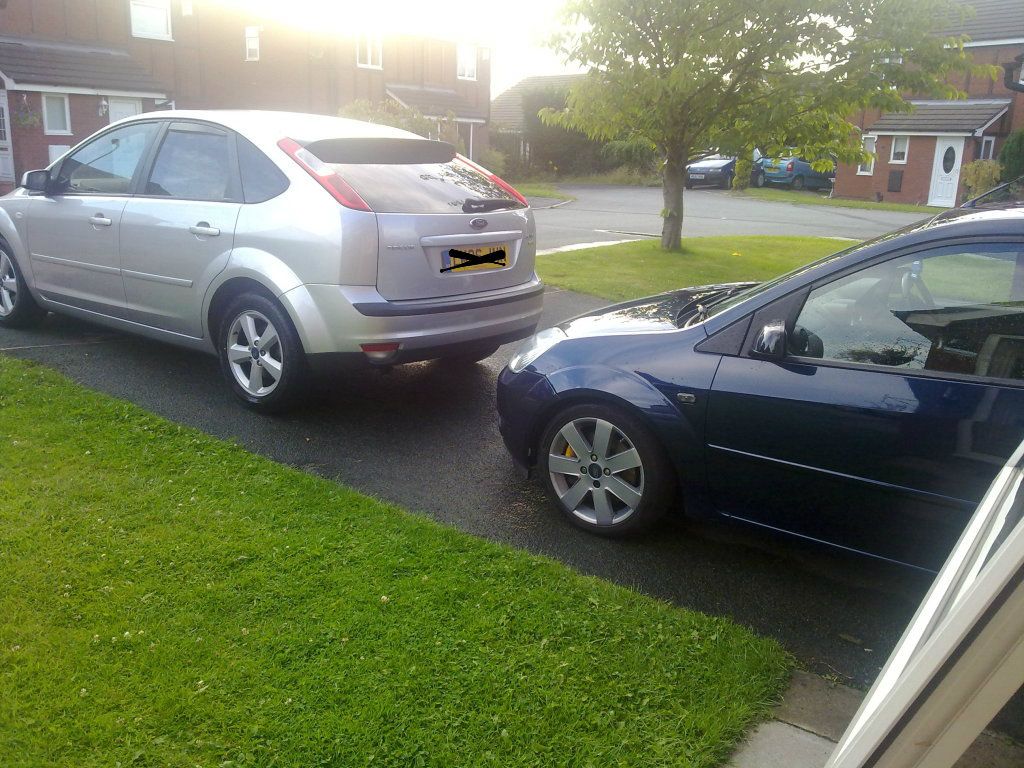 focus is the same is it is in the picture, the fiesta is no longer lowered, doesnt have alloys anymore, and has a few new dents and scratches.
Not really bothered doing much with the car in the last year or two, it was involved in an accident in 2009, so i returned it to compelte standard (from ST-replica) and then eventually put lowering springs on and changed the alloys a few times.
Current state of the car isnt great, needs some paint etc, Ive got a 2007 rear bumper waiting to be fitted, a 2007 front bumper fitted but i need to flat polish the bumper. Nothing else planned for the car for a year or two just gather parts for an overhaul,
anywhos, Hi, Hopefully ill stick around and get a project thread posted up, its been over 5 years in the making