So today after a bit of delay due to me only ordering 1 drop link rather than 1 pair from Micks Garage, I got the rear anti-roll bar fitted at Whites Garage in Tullamore who had previously done the timing belt, water pump and rear swing arm bushes. They had been cheaper than the Ford dealership and the quality of work was excellent. 
Here are a few pictures of it all: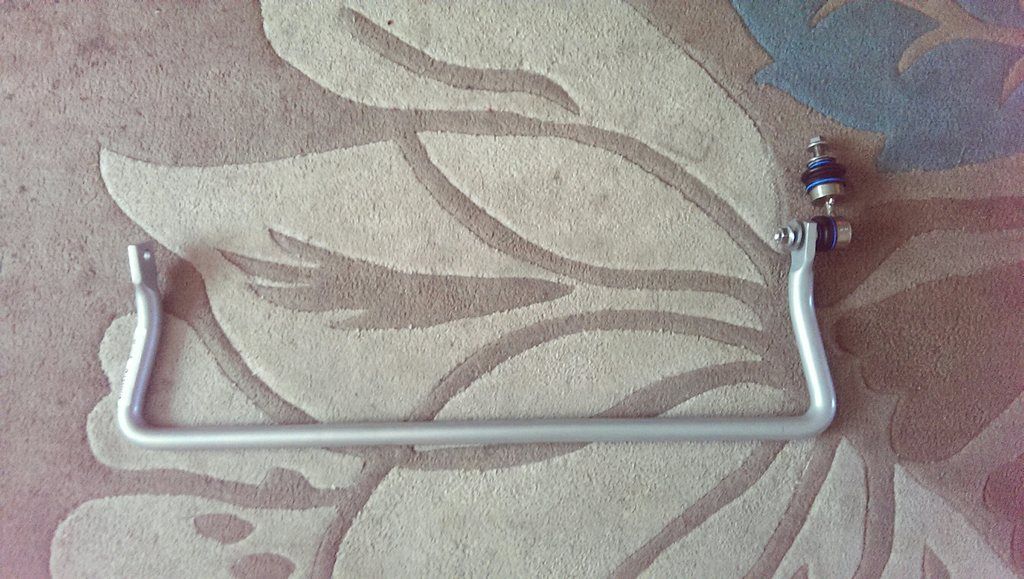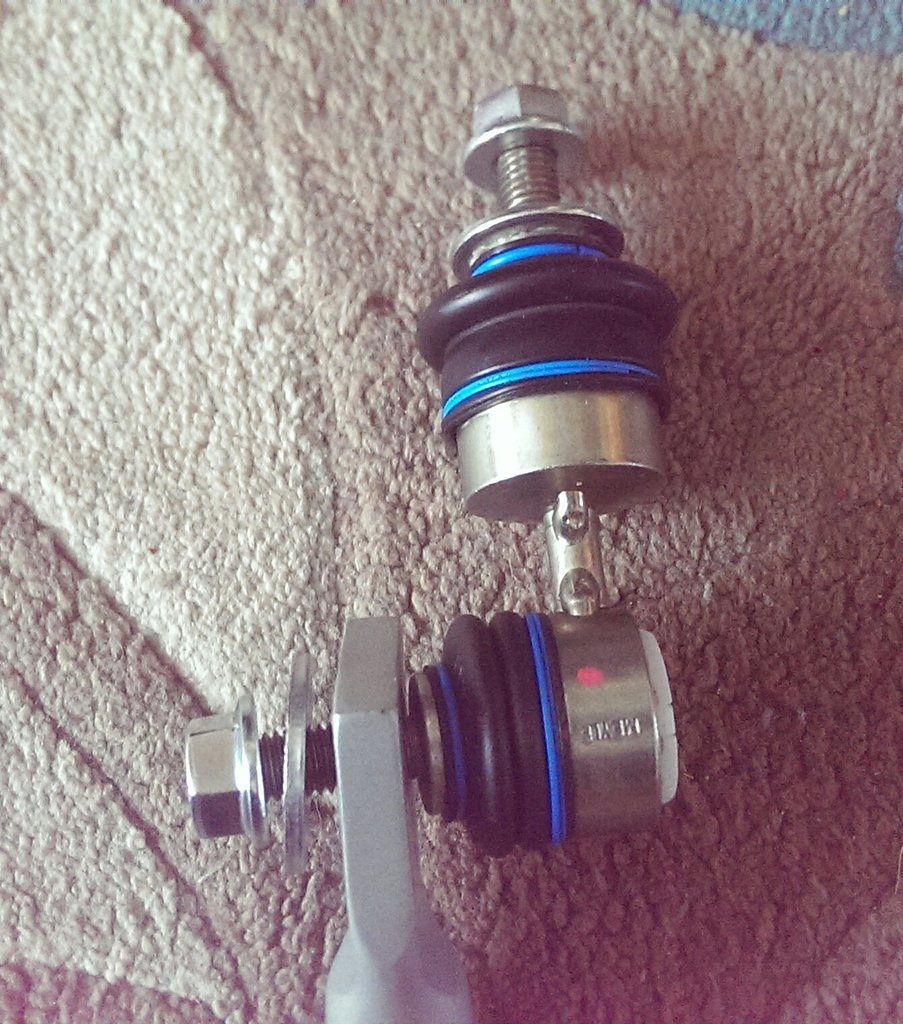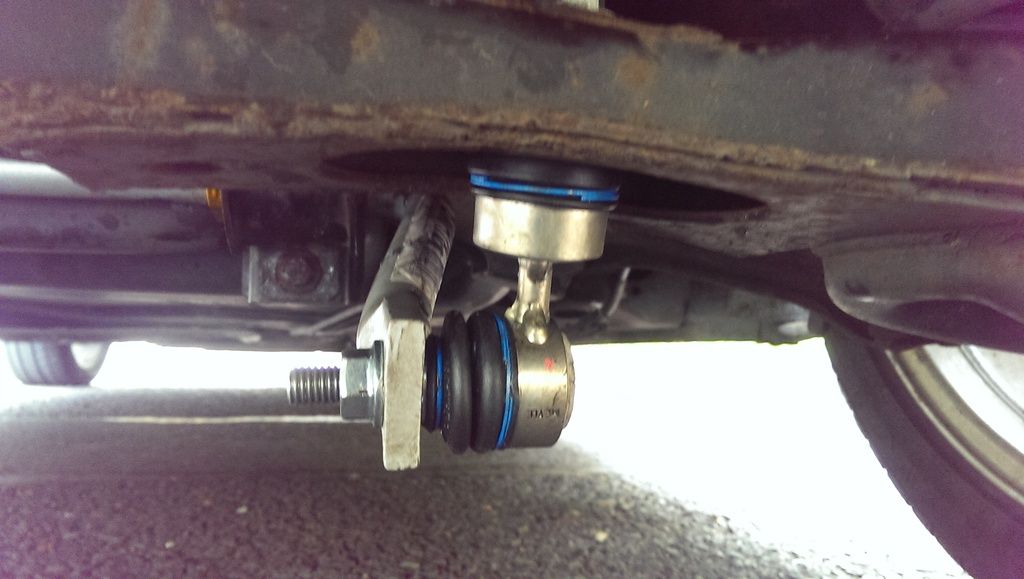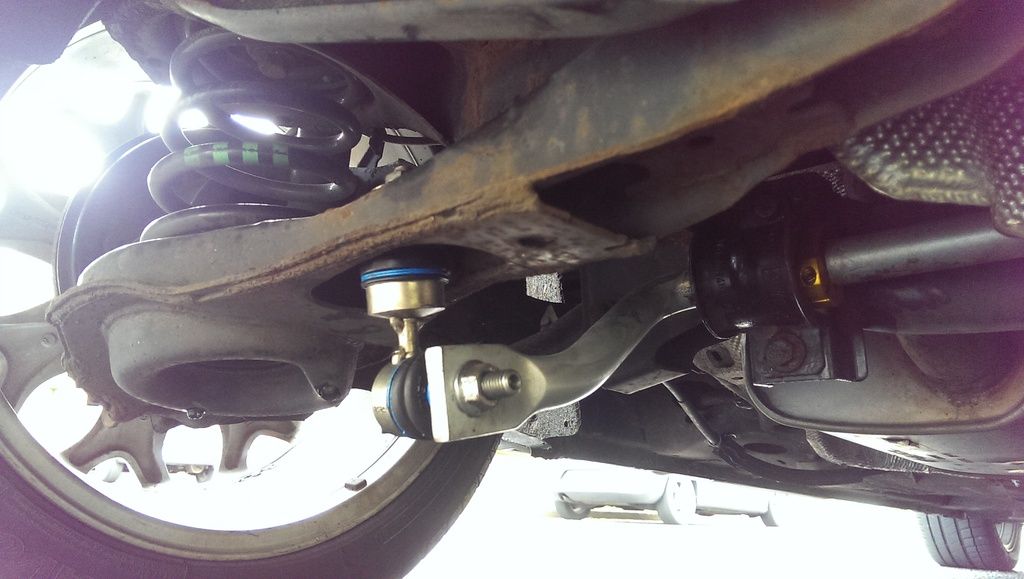 Parts used:
1. Whiteline BMR78 22mm non-adjustable rear anti-roll bar bought from Demon Tweeks. 
2. Meyle Stabiliser Links 7160600015 bought from Mick's Garage
The results from the new parts is that the car barely rolls in corners and turns in much sharper. I was quite taken aback on how much it has reduced the roll going round the round about. Today it was raining pretty bad and you can feel the rear of the car much more planted. All of this is subjective, but I think it was worth the upgrade. Also, an unforeseen welcomed side effect was that the noise coming out of the rear of the car while driving has reduced such that it is noticeable. Will update with more feedback over the next week when I give it a good running in