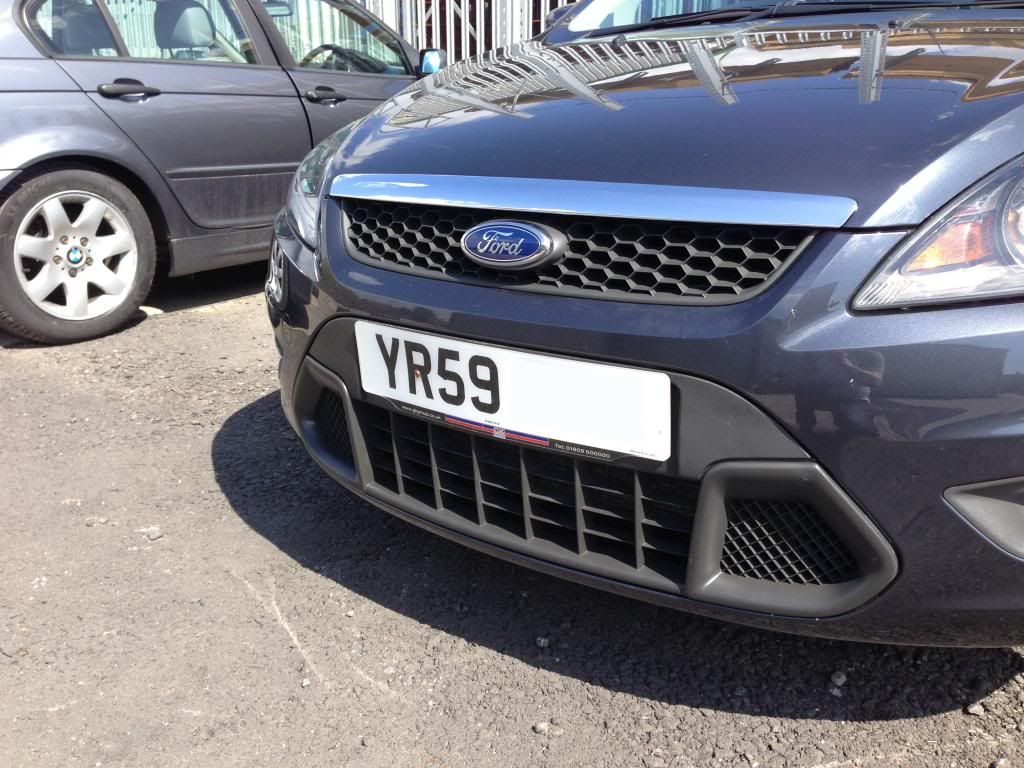 My car is a Titanium (with chrome grill), I bought the Zetec S lower front grill for £20 off ebay (Collected).
I installed it, didn't like it, removed it.
At least 3/4 of the plastic clips are broken, however it seemed to fit on securely (they were broke when I bought it, and I was too lazy to fix them!).  I think they are be repaired/glued, but bare in mind I'm selling it 'as seen'/damaged!
I just want my money back, so £20 collected from North Notts/Yorkshire/Lincs Border area.
Thanks.
This is a picture of the actual grill of my car (lower grill only)