hgv class one driver.not seen many on here 
Another one here although I haven't actually driven a 'bendy' truck in 18 years! 
I work for our local authority(council) mainly driving a hook-lift lorry servicing our local amenity sites, taking the full skips to the waste transfer station and taking containers full of baled waste to the shipping company for shipping up to Shetland to let them burn it! 
Here's my normal daily driver...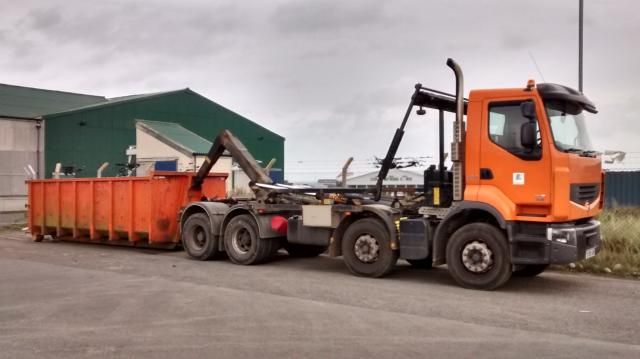 And the best thing about HGV driving up here?