Ok it's been a while.... but i've not been sitting around!
 
I don't think there's a lot more to do on the outside, so i've started changing the inside!
I got a Milltek non resonated catback now! Really great sound!
Along with the catback i've also installed a smooth silicon induction hose.
Here are some pics.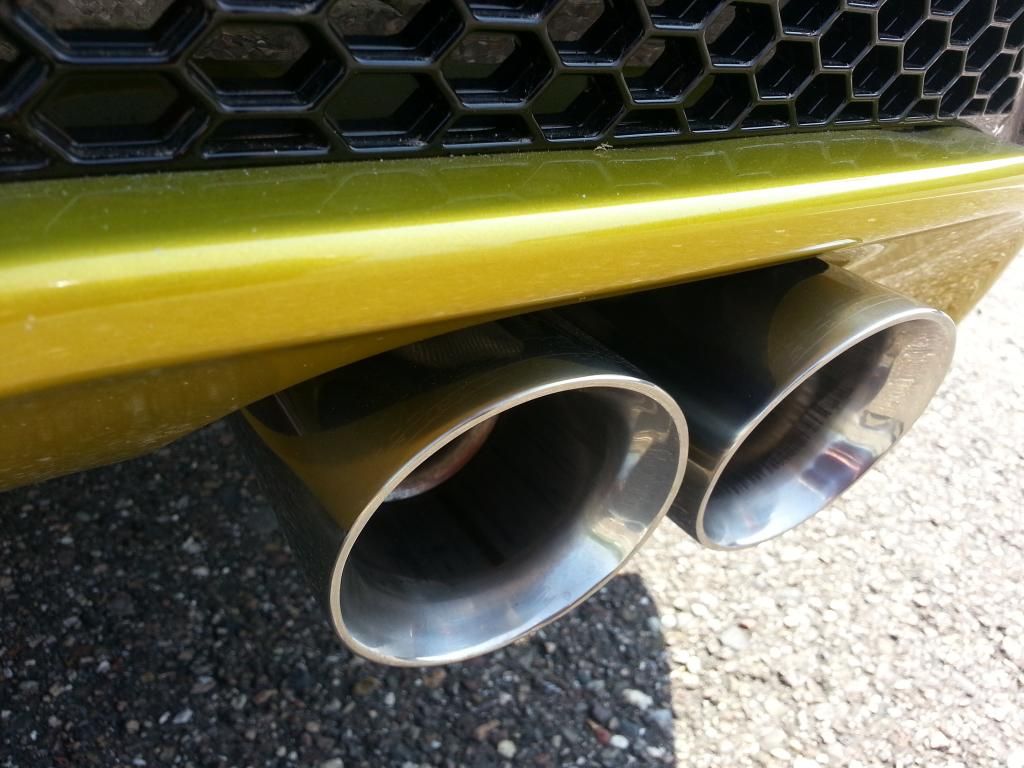 As you can see, the black and yellow theme continues under the bonnet
Let me know what you think!
Cheers