I decided, in my infinite wisdom, to carbon fibre wrap the centre console that surrounds my CD on my Fiesta mk6.5. However, upon looking for pictures and guides or videos on how to do this I couldn't really find much info to help me along – so I thought I would make one up for the people that were as clueless as me =3
So you get your standard grey/black front panel which you need to take out…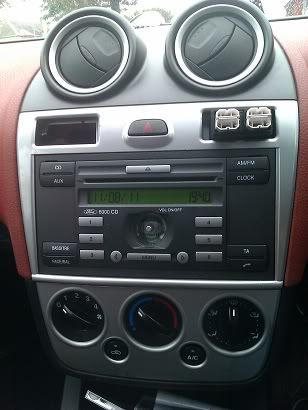 Which first of all needs the CD player to be removed. I bought the CD key pin things from eBay for £3 and they come in a set of 4. ***Please note the
direction of these pins***
When removing the CD player its attached with the radio aerial and the wires that show the text on your dashboard and it can be a bit stiff to remove (well, mines was).
Next is to start getting the screws out…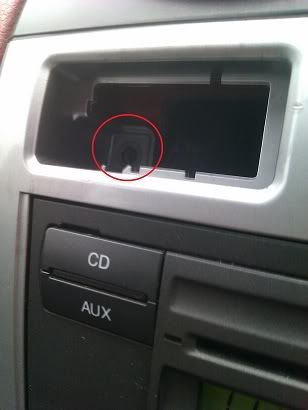 This is where the coin holder was
And this is where the window heaters were (they just pop out and disconnect from the back.
The other screws are here…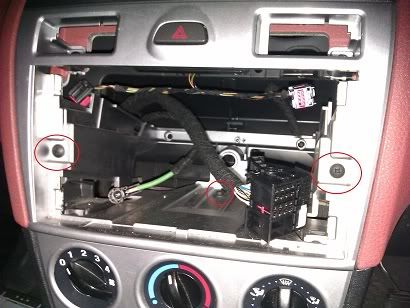 Next thing is to remove the top part of the console. The top part is just squeezed into the foam around the dashboard so requires a little bit of force, but don't overdo it.
And slowly pull it out. You will still be attached at this point. This is down to your hazard light switch and there's 2 screws holding this in place.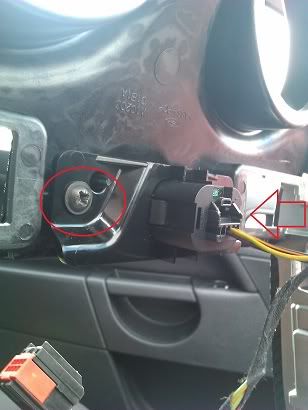 The bottom part is next and there's 2 screws holding that in place at the left and right side (no pics sorry) This should then just bounce out as there's springs at the bottom.
You will still be attached at the bottom with the air con selectors and such – 4 screws hold this in place. 2 at the top and 2 at the bottom (again sorry, no pics)
Then start to wrap…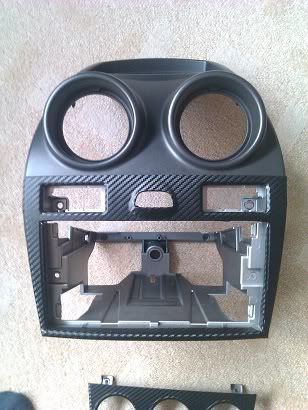 When putting the lower part back in please take care while putting the cold to hot wire which may come loose when removing
Make sure it goes back in and is on the shortest length of cable with the air temp at cold, otherwise this could make your car be very warm (I learned from experience)
So there we go… Hope this is of some help to some people =oD
Dorfer