Show
133 replies to this topic
Posted 30 January 2012 - 11:49 PM
---
Posted 09 February 2012 - 06:13 PM
Yet again, a super guide Preee. I want to do these but i'd like to do front sensors too. I like the lcd above the mirror so does anyone know if these are available with front and rear sensors? Also, are the front bumpers marked like the rear for placement?

---
Posted 10 February 2012 - 07:24 PM
not sure about the front and rear sensors, but best way to find out about the circles marked on the inside of the bumper will be to stick your head under and have a look, id imagen they would be in similar positions as the rear ones if there are any...
yet i dont remember ford advertising for all round sensors, only reverse parking sensors...

---
Posted 10 February 2012 - 07:47 PM
Thank you Paul
There are some up to 8 sensors models on Ebay with an LCD screen similar to mine not sure of the size of it though . I have searched the Cisbo model i have ,and although the screen does depict that it could work with front sensors i have not found my model with the extra sensors.
As for seeing if there is any markings on the front bumper , you will probably have to remove the front head lights to see the back of the bumper, as there are panels underneath
*EDIT*
Found these on Amazon
http://www.amazon.co...8903145&sr=8-57
---
Posted 16 February 2012 - 06:52 PM
cheers Preee. I decided to just go for the rear sensors in the end. Ordered the same as you got. I forgot to send a note stating which colour i wanted, doh! Luckily they sent gloss black thankfully. If its dry this weekend i will have a go at fitting them along with my pedals. Then i'm just waiting for my illuminated ignition barrel to arrive from HK.

---
Posted 16 February 2012 - 07:02 PM
lol Lucky with the colour then , take some pics for us , are you fitting the display in the same place?

I decided to run a Ign live wire from the back of the radio up the pillar and to the LCD in the end as the curtesy power remains on , although the screen onlt triggers when you select reverse i did not want to keep a perm live to it incase of battery drain.

---
Posted 16 February 2012 - 08:42 PM
Yeah, i'm planning on fitting it in the same place. Good idea on the cable from radio mate. Can you tell me which one i need to tap into?
I will take some pics, as i never did any of the leds in the door handles either. Just hope its not raining like it is now....
---
Posted 16 February 2012 - 09:03 PM
Good question i did not take note of it , i think it was green/black , if you have a tester it was the only one i could find that was switched live with IGN

---
Posted 18 February 2012 - 07:12 PM
Well, the rain gave way to sun this afternoon so i set about doing them. Had to take shelter indoors a couple of times due to heavy hail! Good excuse for a brew though lol. I've decided that instead of making life easier scotchlocks are the devils spawn. Could just be the ones i've got though i suppose.
Anyway, all fitted and working great now. Didn't use the radio wire at the moment but when i do something else around there i will use it. No pictures yet either as it started hailing and snowing while i was finishing fitting the screen. Will definately do some tomorrow afternoon weather permitting.
Thanks again for the guide Preee. Made doing these much simpler. In fact i wouldn't have tackled them without it.
---
Posted 18 February 2012 - 07:36 PM
thats great Paul , glad you found the guide usefull , looking forward to the pics, do the sensors colour match ok?

---
Posted 18 February 2012 - 07:44 PM
Haha, its hard to tell currently as the car is dirty but they look a pretty good match. after footy tomorrow i really need to give it a bit of a wash and i'll be able to tell better then.

---
Posted 25 February 2012 - 10:03 PM
Ok, here we go with the pics at last.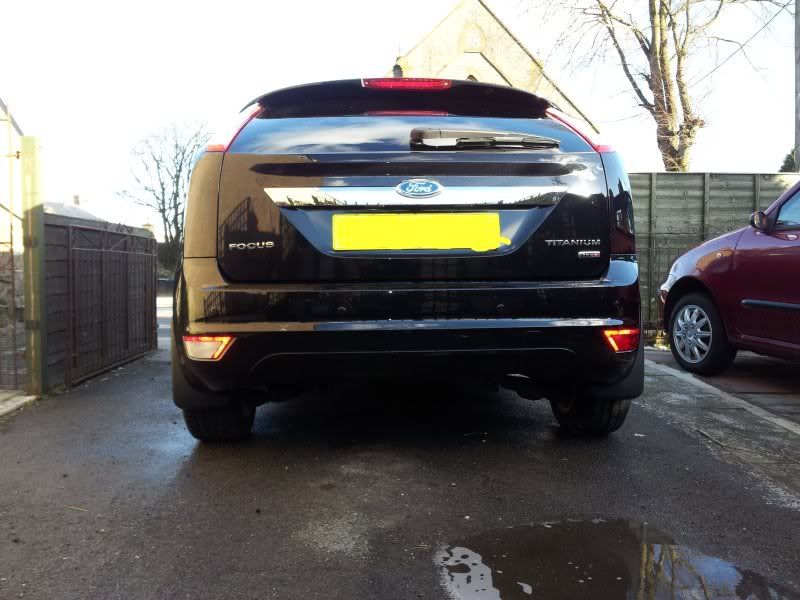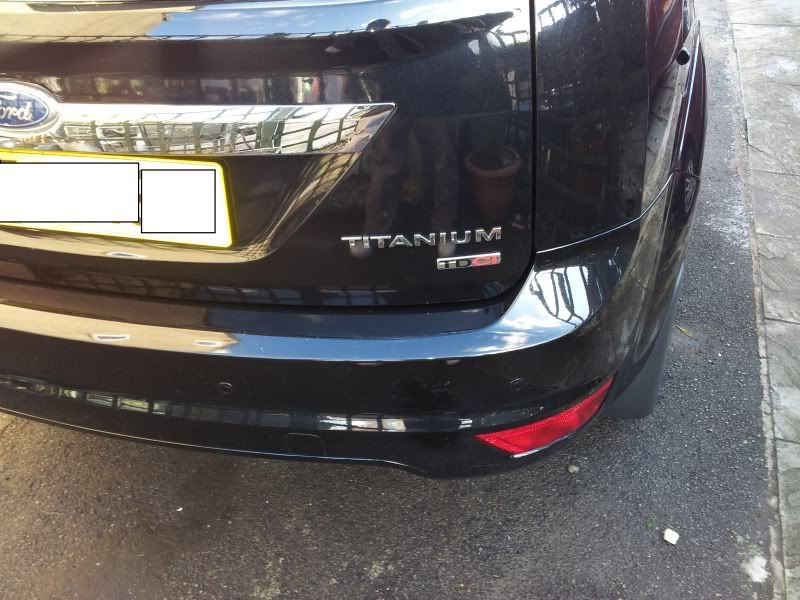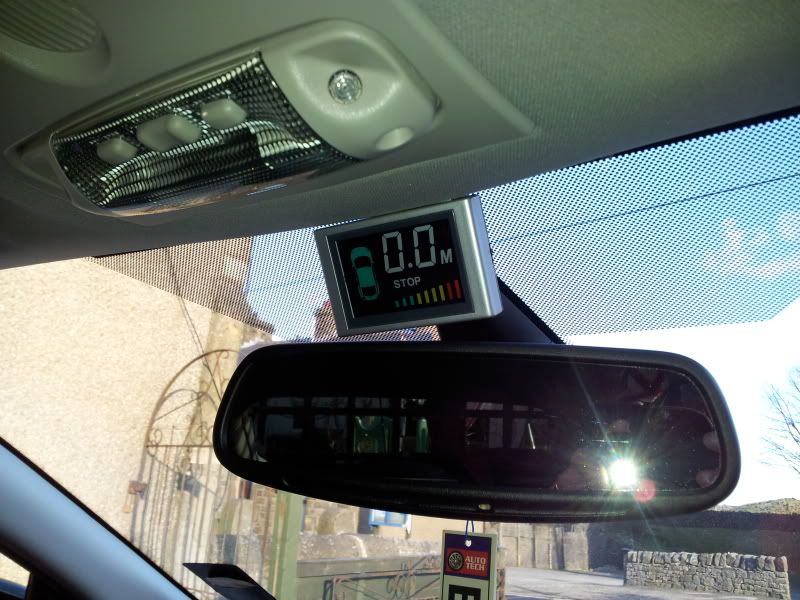 I also put a 3 way 12v socket adapter in the dash to tidy the aux cable and 2 charging cables. these were routed up through the storage box on top of the dash. The 3 way was routed by tapping in to the 12v near gearstick and wire hidden into dash. much neater imo than cables everywhere. I now use an old android phone with memory card for music along with connecting to my current phones wifi hotspot to allow streaming currently from TuneIn radio app.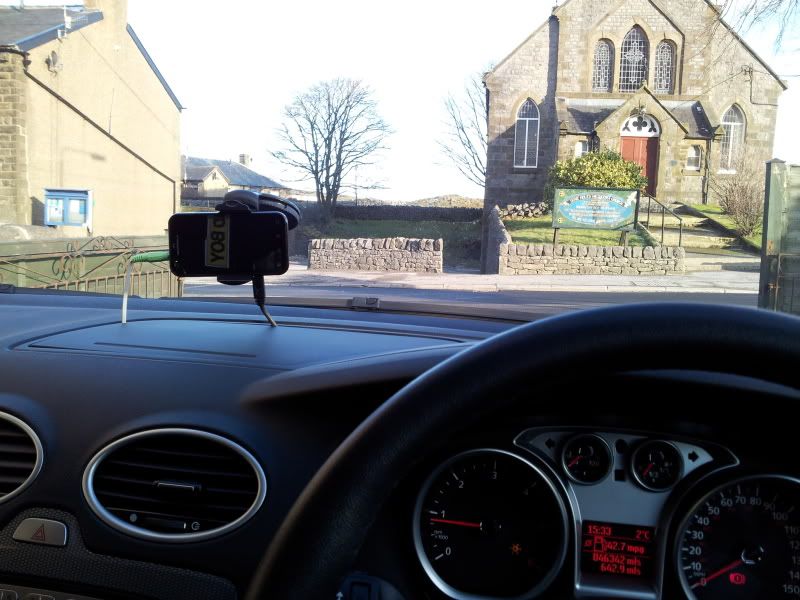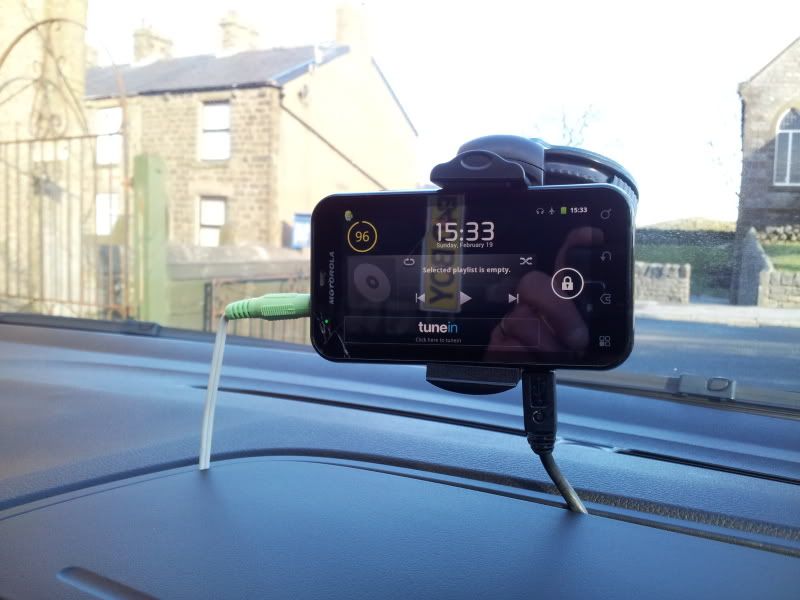 ---
Posted 26 March 2012 - 10:24 PM
I've just bought the cisbo kit with the buzzer. What is best to use instead of scotchlocks?

---
Posted 27 March 2012 - 07:42 PM
Nice pics Paul looks great and colour match is good too:)
I've just bought the cisbo kit with the buzzer. What is best to use instead of scotchlocks?

You could solder and shrink wrap the joints if you don't like scotchlocks
---
Posted 01 April 2012 - 03:09 PM
Just fitted these in about an hour. Great guide preee. Thanks.

---
---
0 user(s) are reading this topic
0 members, 0 guests, 0 anonymous users