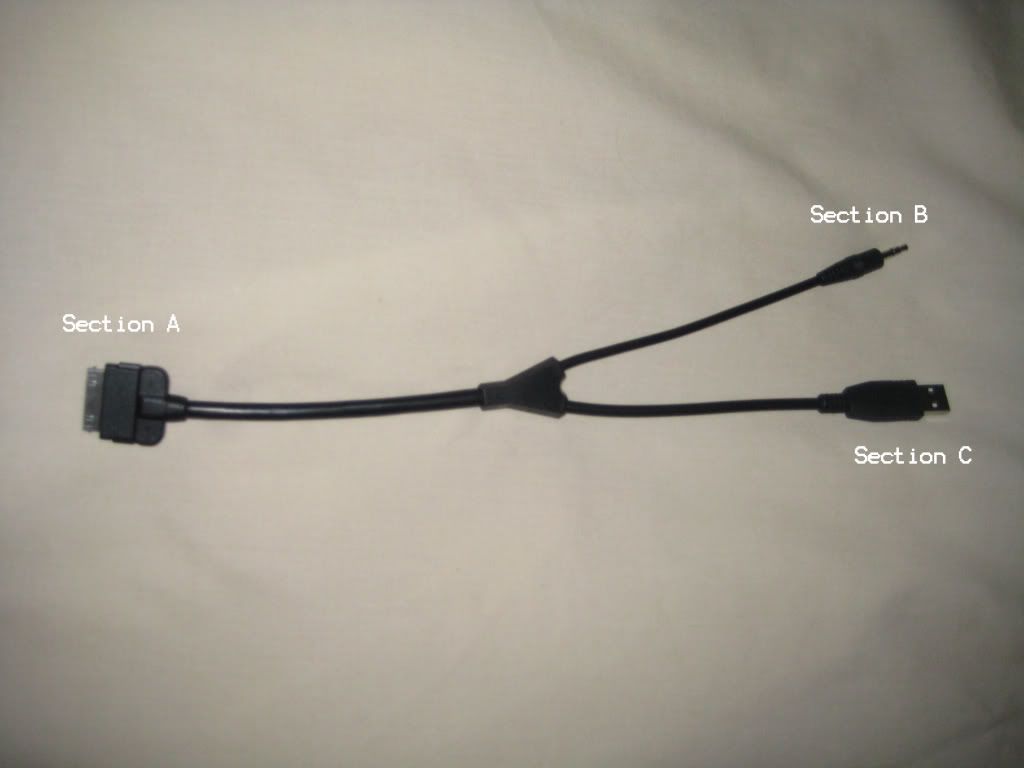 Section A
- plugs into the ipod/iphone/iphone 3G
Section B
- transmits audio only! If you havn't ordered the USB in the car then it will just be a wire with that on both ends which you require. One end goes into the ipod/iphone headphone socket, the other into the car. (Does not support data on the screen or changing tracks from the stero etc).
Section C
- USB which plugs into the usb port for those who have it. This allows data to be pulled from the iphone/ipod regarding the tracks and artists etc, so will show up on the car screen. It also allows information to be sent to the ipod/iphone asking to change tracks etc.
OUTCOME: Only those with the USB functionality will have the music information (title, track, artist) on the screen of the car. Only those with USB will be able to change track from steering wheel / dashboard.
Those without will have to do it from the iphone / ipod itself.
If you don't have the USB option get this:
2.5 male to male sterio jack cable
If you do have USB option, get this:
FORD Y-CABLE!
A normal USB cable doesn't work as the usb port encrypts the data bafore it is sent, so only special cables can transmit the data successfully.
Any questions?