Hello!
My name is Ali or Foamy on the forums. I recently bought myself a '93 mk3 XR2i (the 1.8 version
) thats been modified (not the exterior) and decided to get to know some other ford fanatics
My first car was a mk4 fiesta LX, nothing fancy but she just kept going and going and was fabulous. I loved her to pieces until someone forgot to use their brakes and used the side of the festa to stop. She kept going though and were it not for the severe scrap down the nearside, i would have kept her going.
I moved (ashamedly) onto a little '03 clio which i have now as my economical car whilst i have fun in Fizzy the Festa (they all have names!).
Heres Fizzy - standard on the outside, not at all on the inside!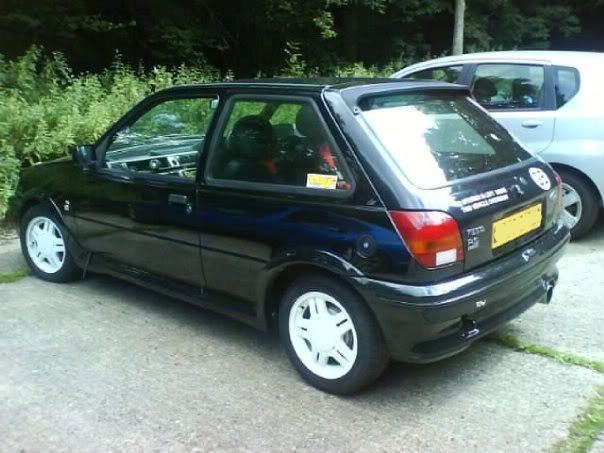 A bit about me i spose. Im a bit of an IT geek and i love to play and marshall a sport called Airsoft - like paintball but with realistic looking BB guns instead. As you can see, a bit of a tomboy. But its great to get out of Fizzy in a nice pink dress or other suitably girly outfit, the looks i get are funny!
Anyway thats me in a nutshell really
Ali
xxx