Was looking on a old memory card and found a few photo's of some fun and games I got up to in a previous job involving shrink wrap and it got me thinking off all the other funny stuff that used to go on.
Shrink wrapped the door way up when mate was on his lunch break
Haven't got a photo but the next day I physically boarded the door way up so he had a right shock when he opened the door.
One of my personal favorites is taking the wrap to a pot heads car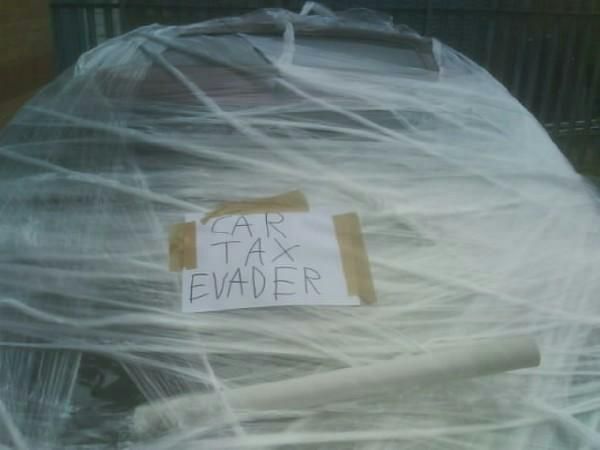 What sort of stuff does everyone else get up to at work to stop things being boring?