So I decided to fit my spangly new Airtec Intercooler today.
I jacked the car up using the jacking point... only to hear creaking and a big bang. Looked under and found this!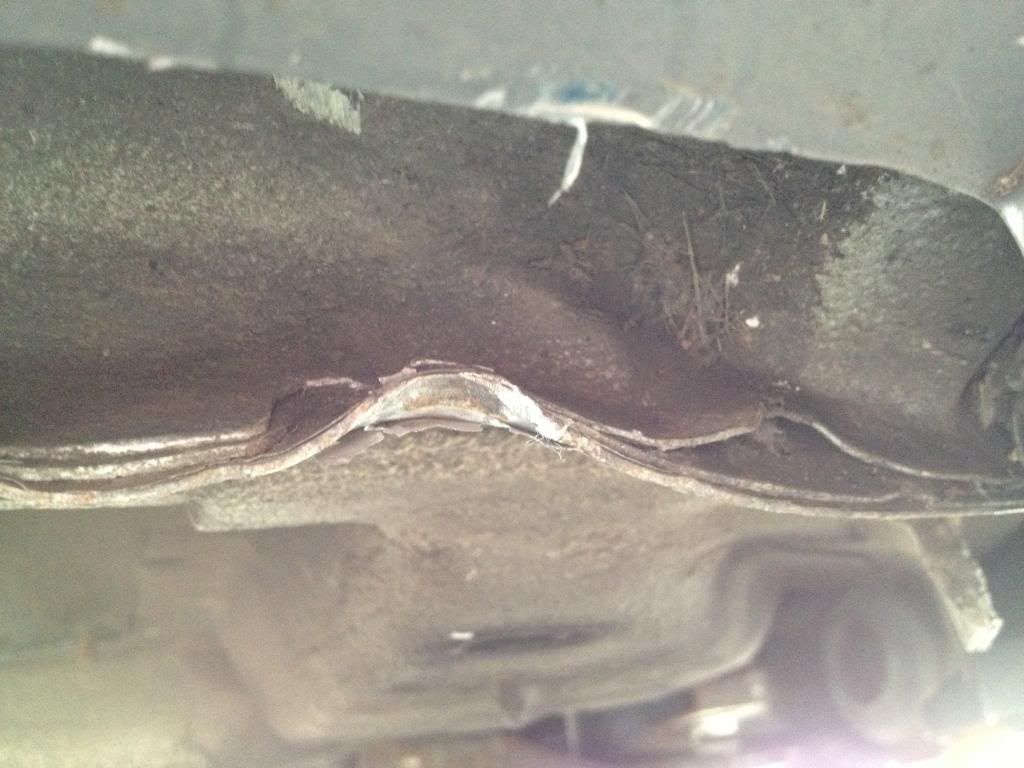 WTF!! Not happy.
So decided to carry on anyways. Took forever to strip the old
intercooler out. Stupid ford putting the jubilee clip screw on the top
of the pipe... completely inaccessible from underneath. But I persisted
and finally got if out.
Then
offered up the Airtec to find their is no way on gods earth it will
fit. At this point I had had enough and decided to have my lunch and
come back and have a look to make sure I wasn't being a divvy! But
no...Not only is it too tall and wide, but it fouls these... (Look in the hole where you can see the ground... there is a square bit o plastic)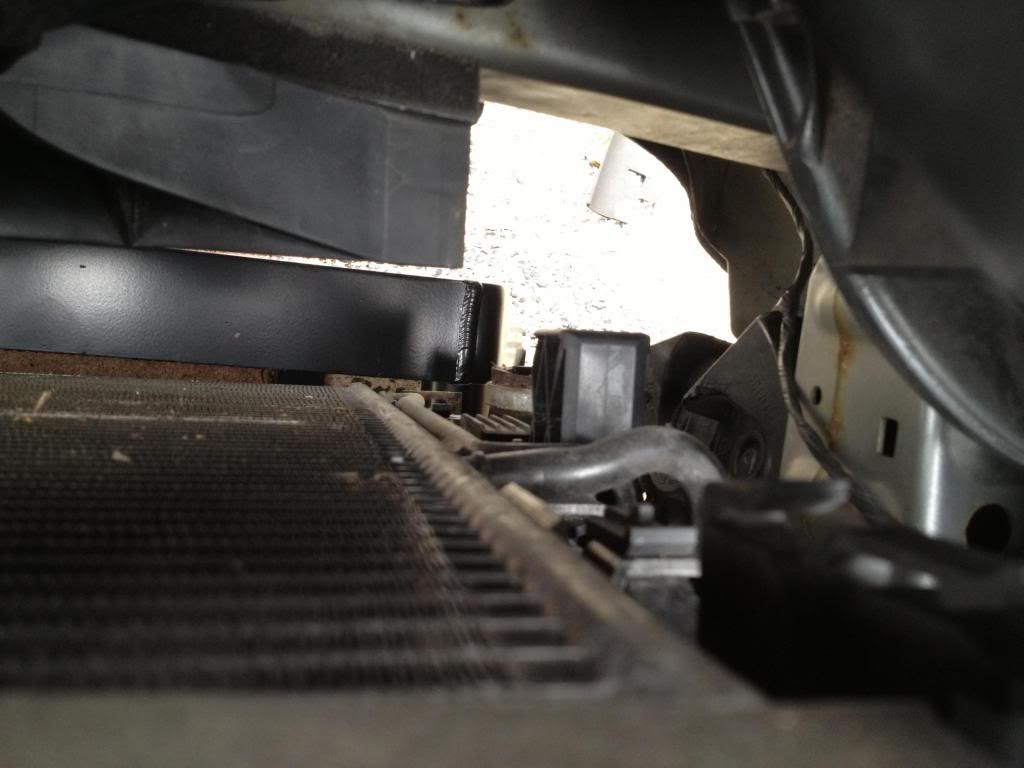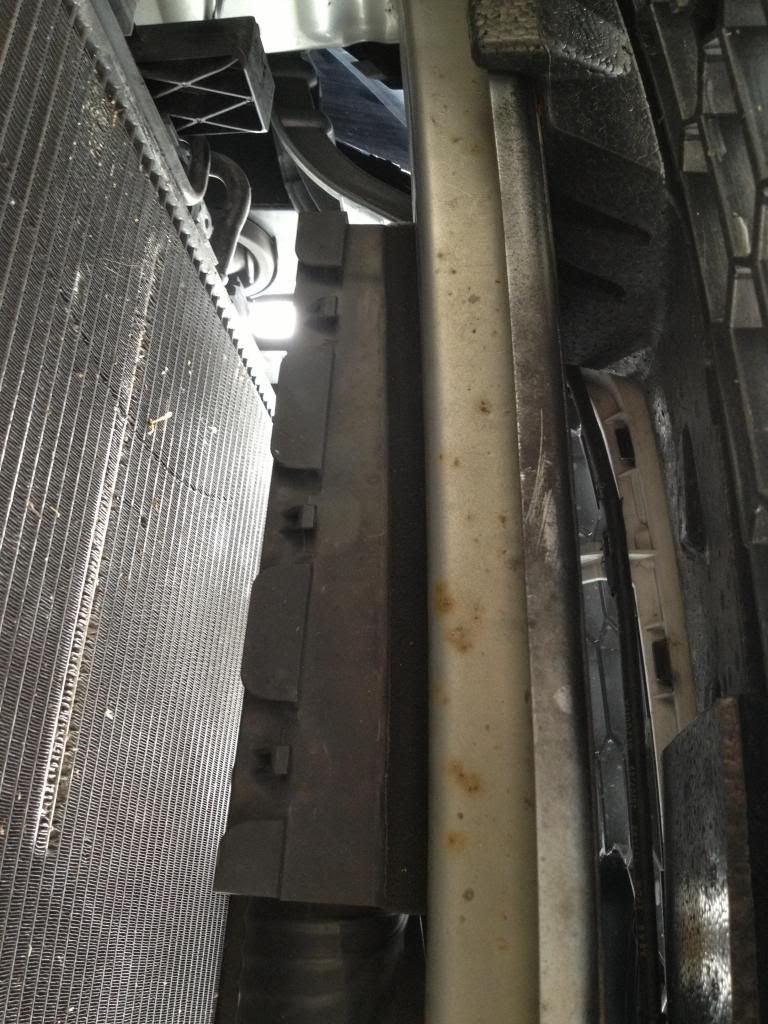 (Top of the pic)
whatever they are??
Just not enough space...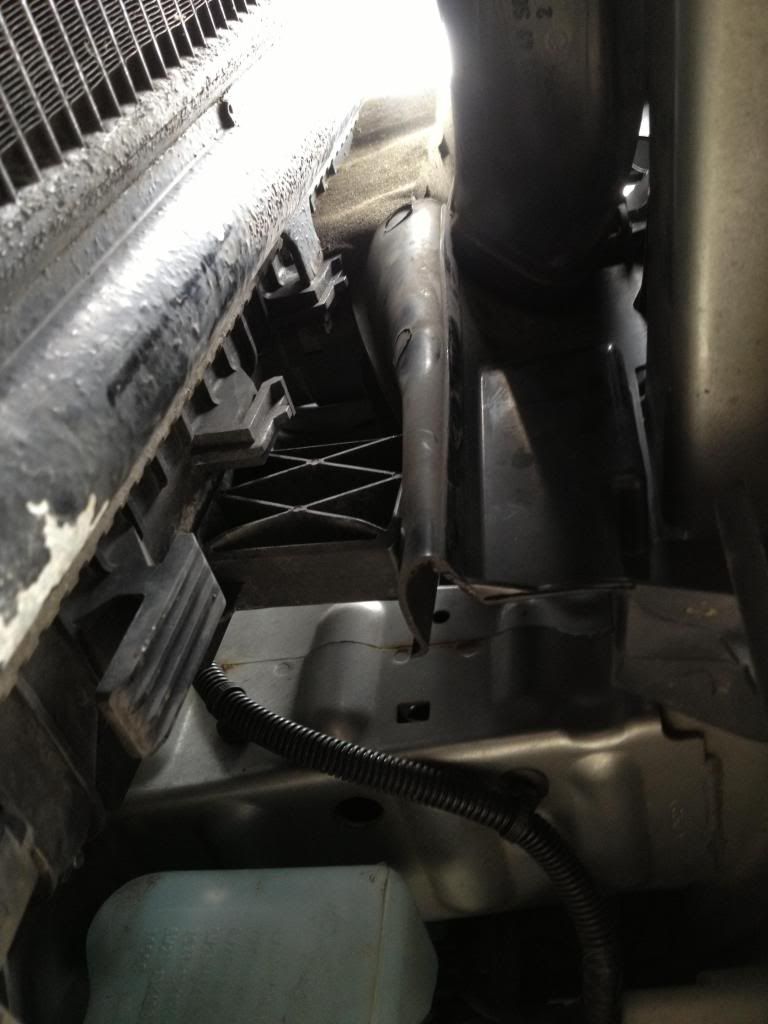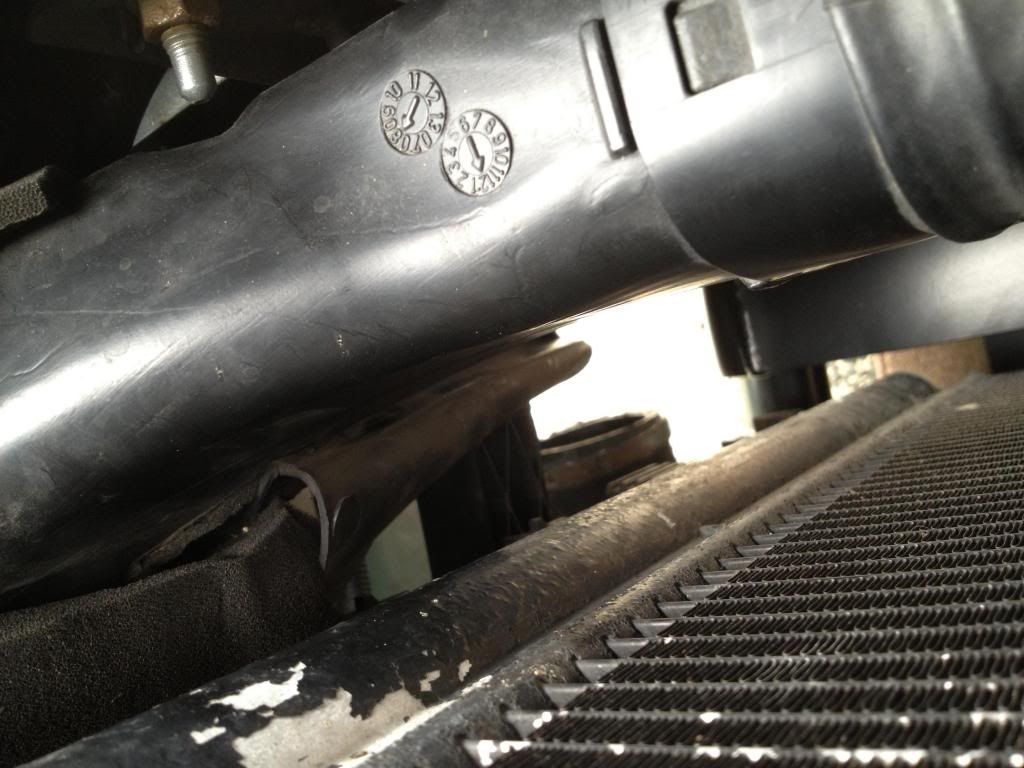 So my favorite task... put every !Removed! thing back again. Cue cursing, scraped knuckles and thing getting thrown around!!
So basically my only day off in 14, and I have fitted 4 well nuts and my newly painted fog lights!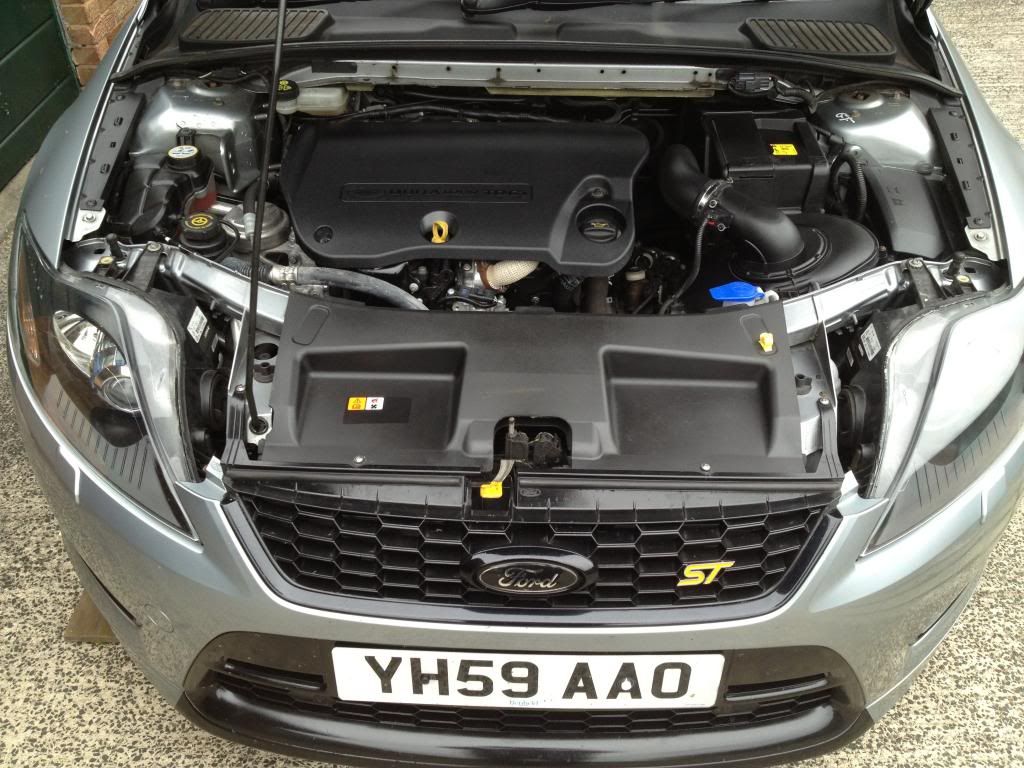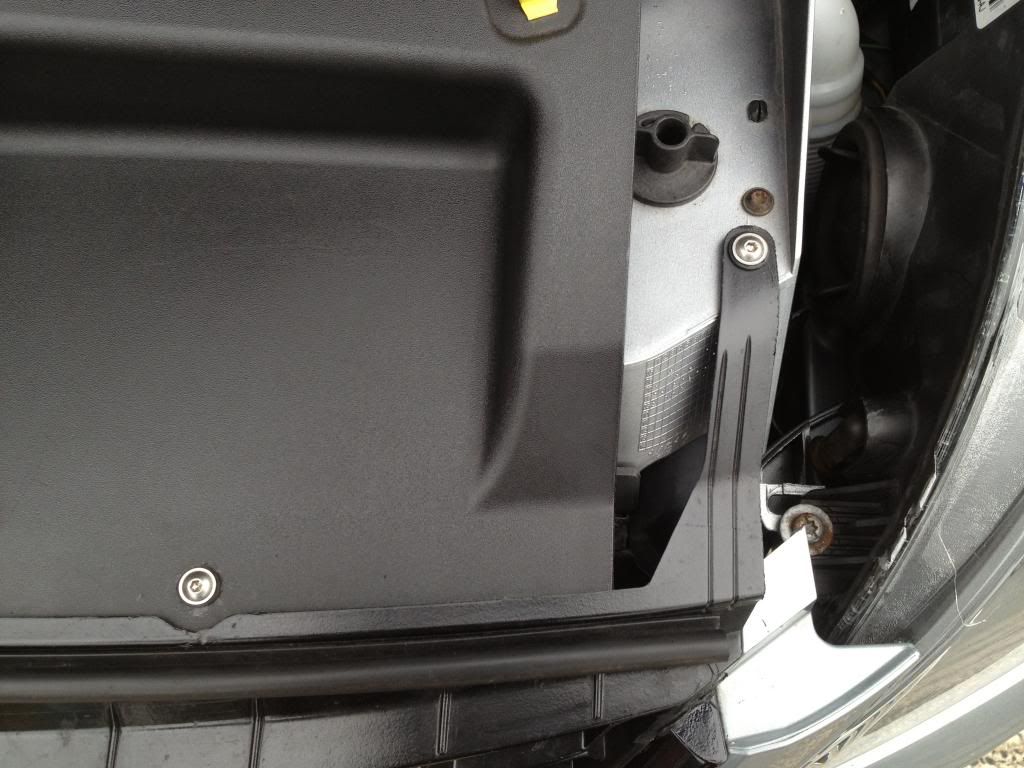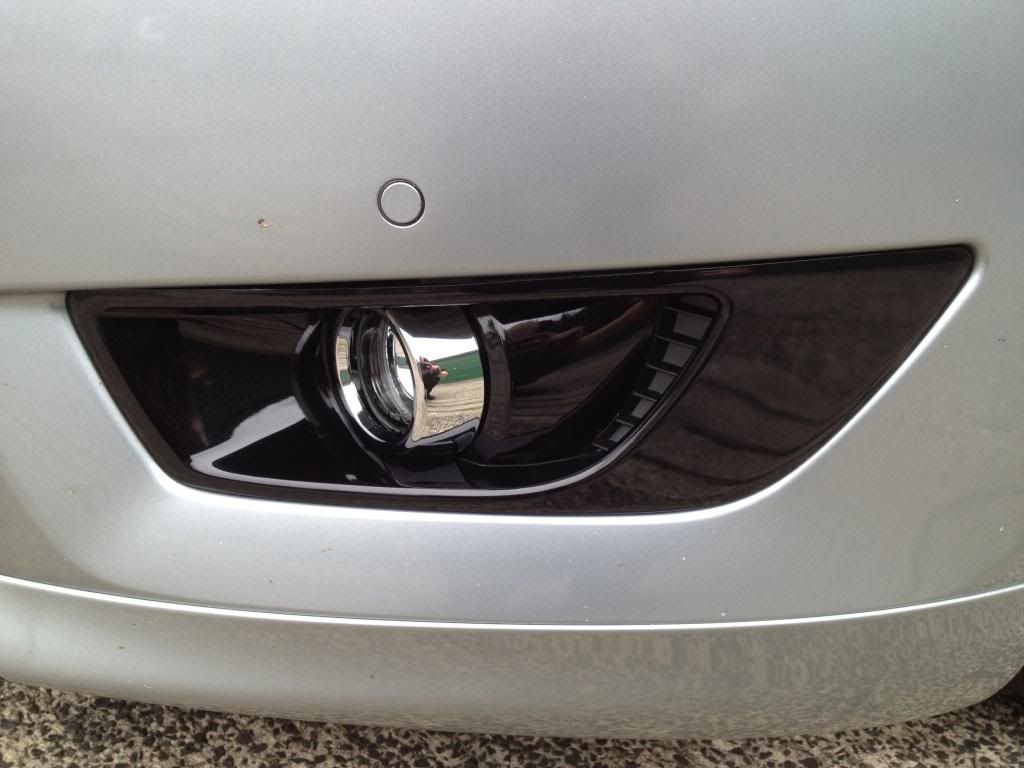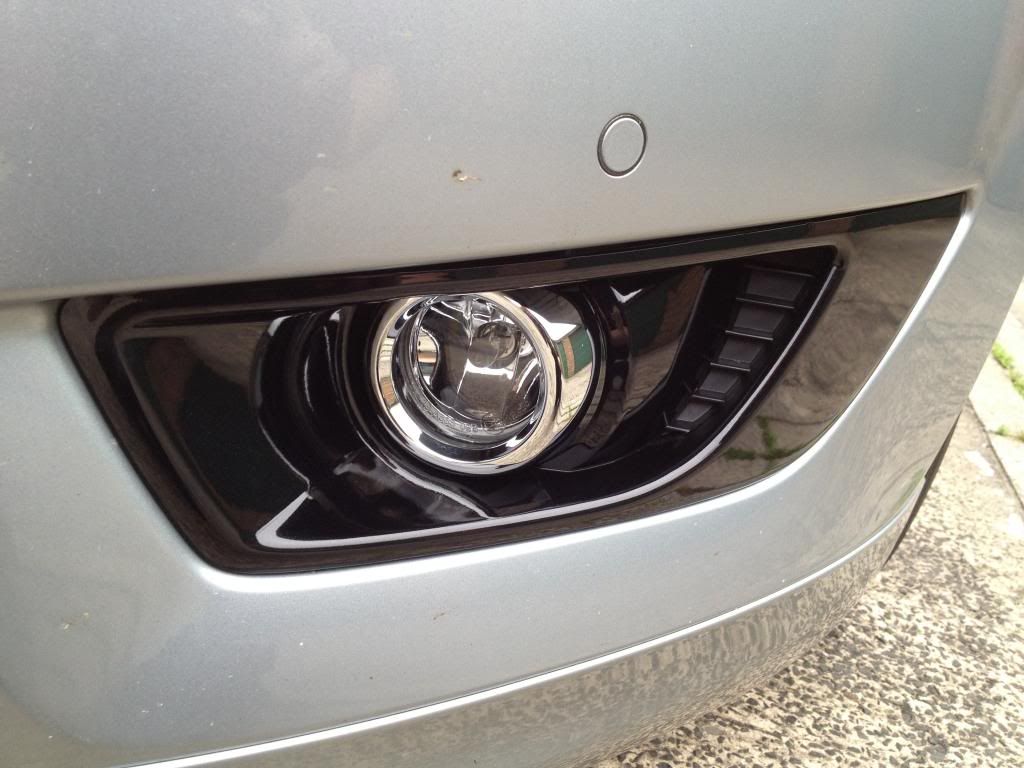 Not happy in the least. Have messaged John-ST3 who is going to have a look in a few weeks.