Hello and Welcome to Ford Owners Club also known as FOC
Im lenny,
Ive been a dedicated member of FOC since purchasing my Mk2.5 focus 1.6TDCi in September 2010
I'm now a moderator on the forum and have created many small modification guides which can be download in PDF format making them even easier to follow.
You can view all of my guides aswell as others by clicking the link below:
http://www.fordowner...ical-knowledge-
It is completly FREE to join the forum aswell as view guides etc.
So if you find our Guides interesting or have a Ford yourself then take the time to join and communicate with us, were always happy to help, learn and hear from others of similar interest.
You can join the forum by clicking the link below:
http://www.fordownersclub.com/forums/index.php?app=core&module=global§ion=register
Below is my Build thread.
It contains images of my Ford from its first day of purchase in 2010 right up to today and continuosly updated as I add more to it.
If you see any modifications you would like to have on your own focus and would like some more information,
I can be contacted through the forum via PM
Or
Via email: leonard.woods@live.ie
Almost every modification on the focus has been recorded in the Guides section of the forum previously linked above.
Thank you for reading and hope to see you on Ford Owners Club soon.
Here is my Build thread;
Grab a cup of tea its picture heavy.
Purchase in September 2010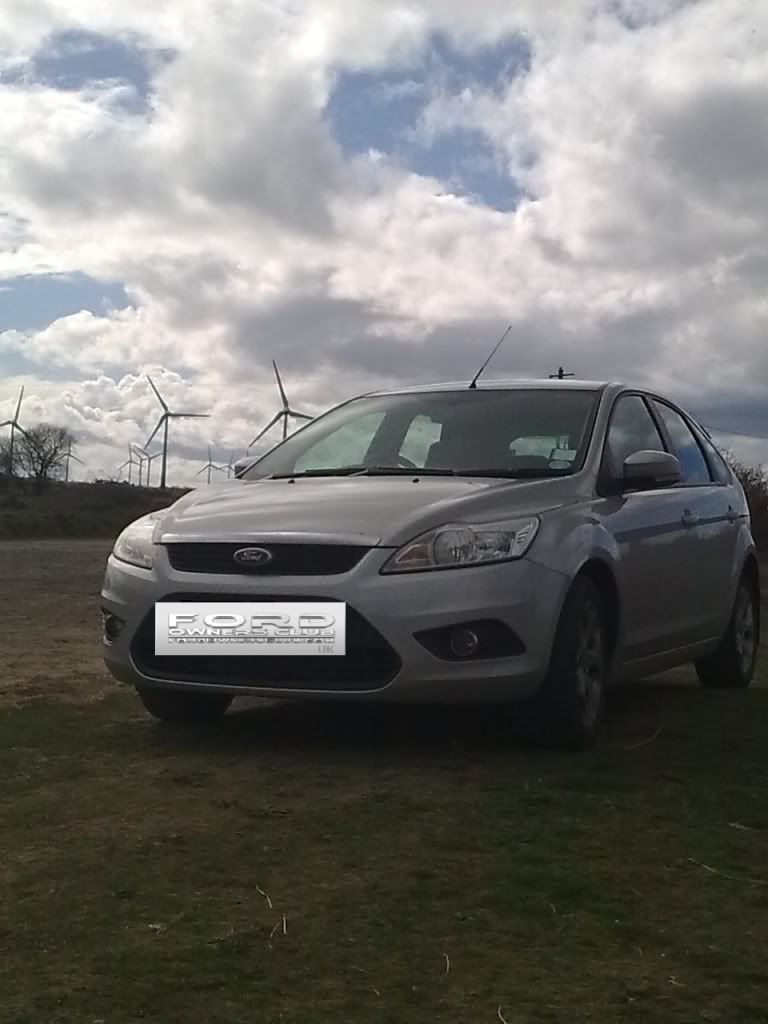 First mod: Titanium spec front lower grill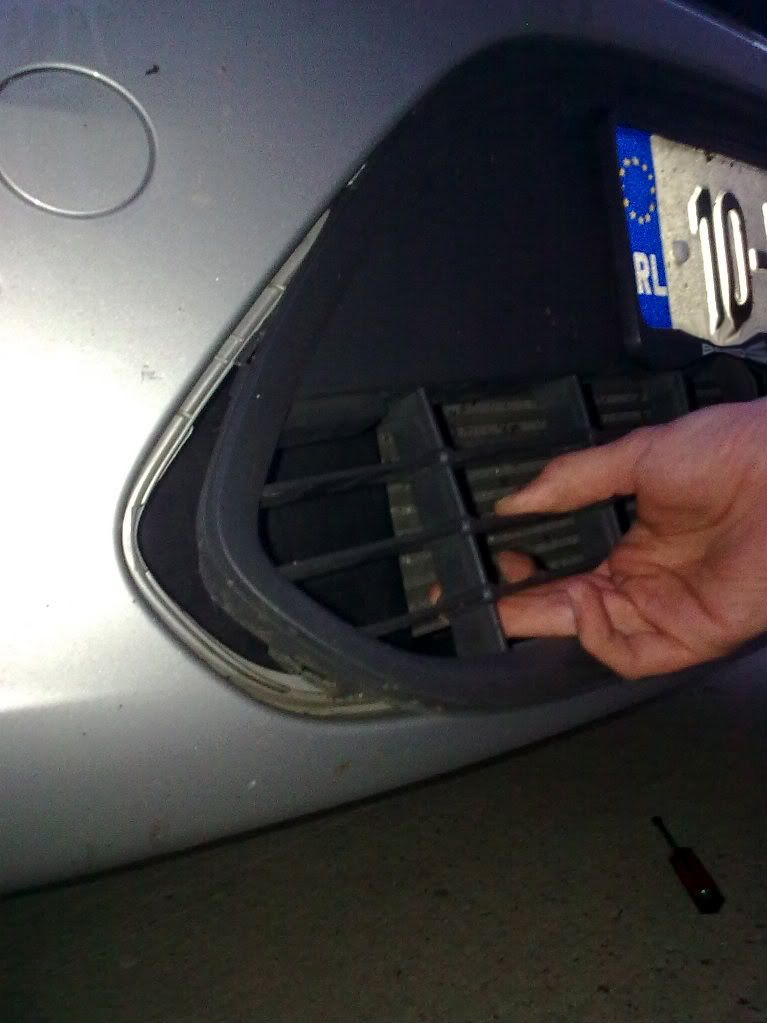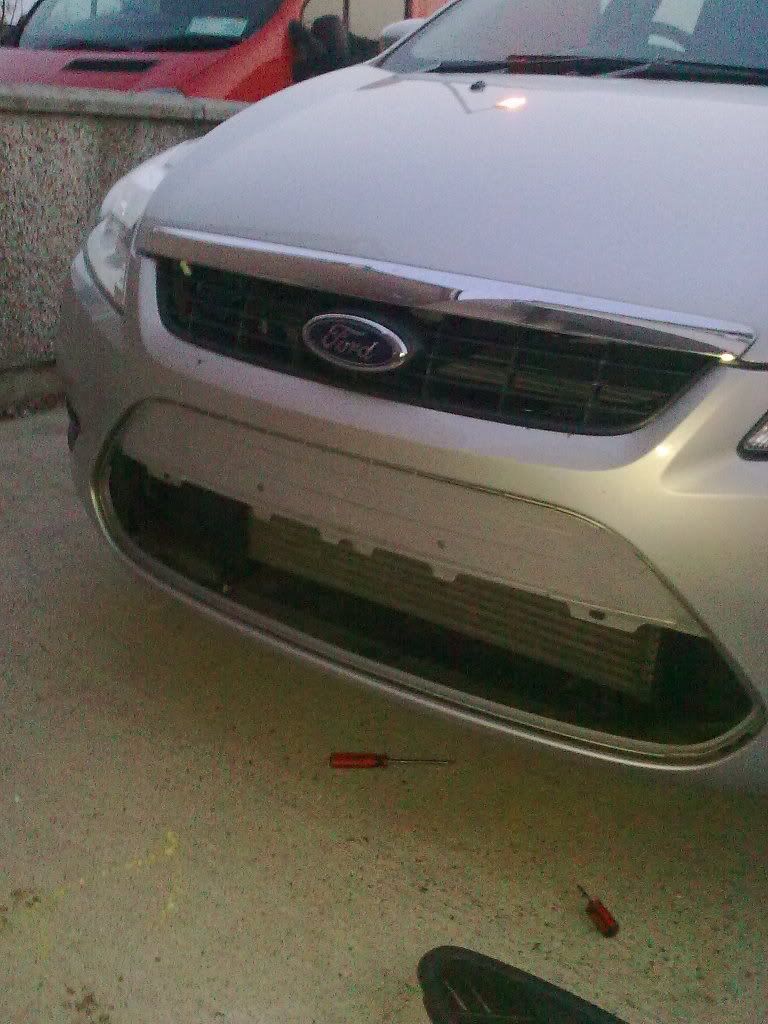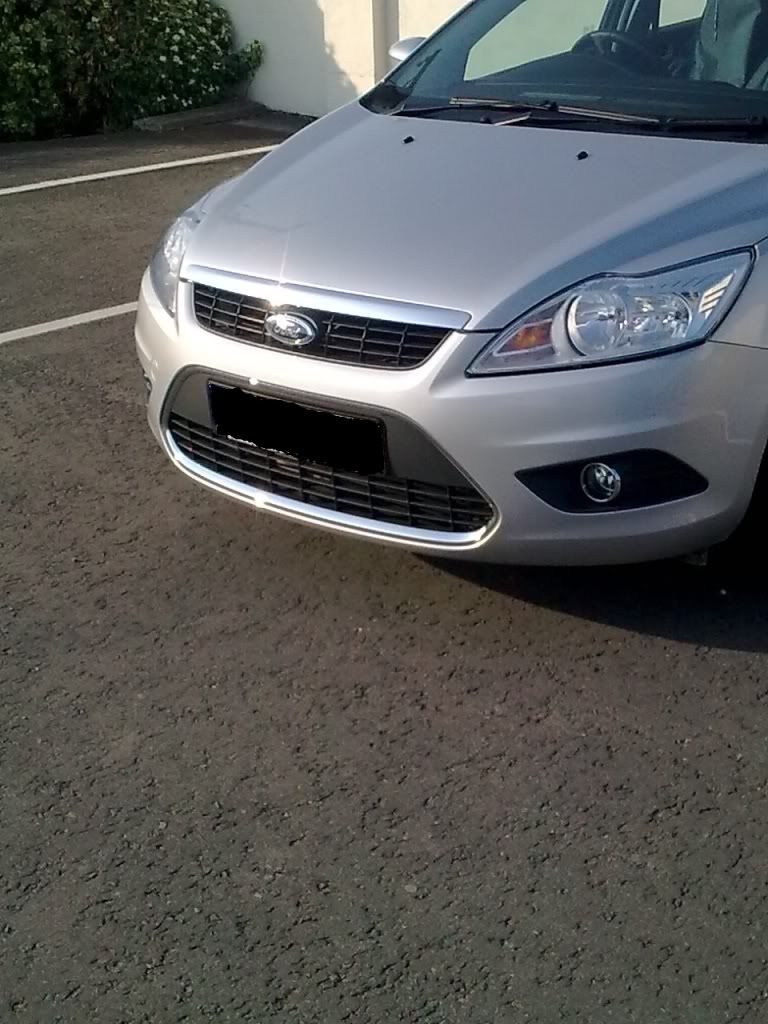 Colour code rear view mirror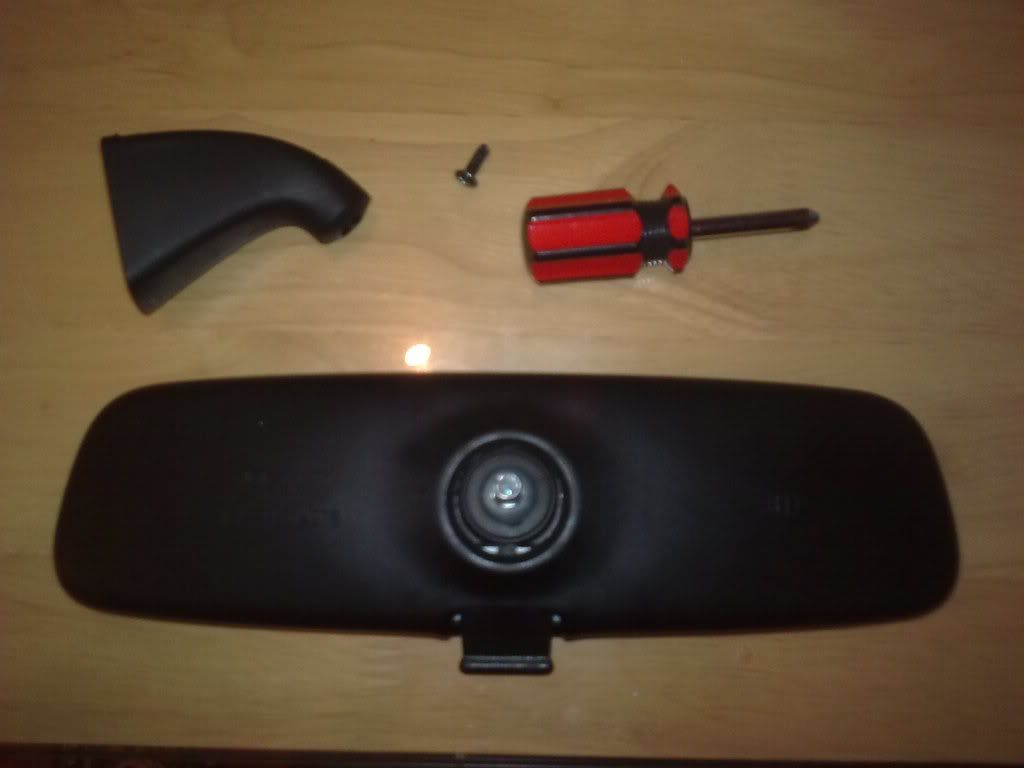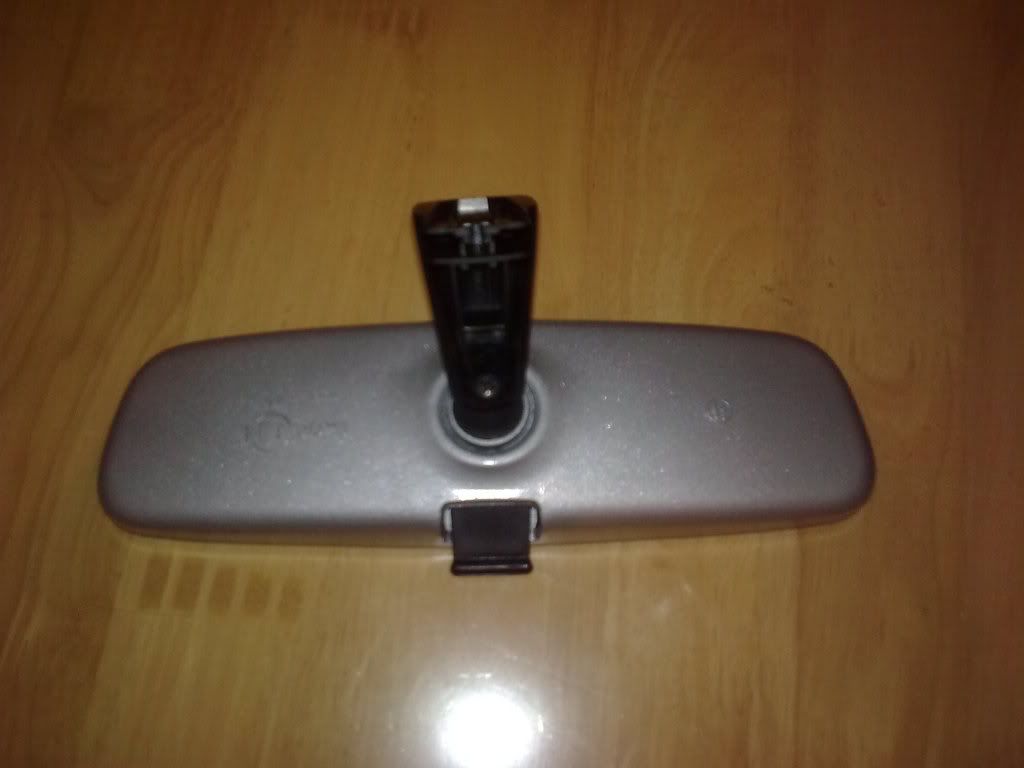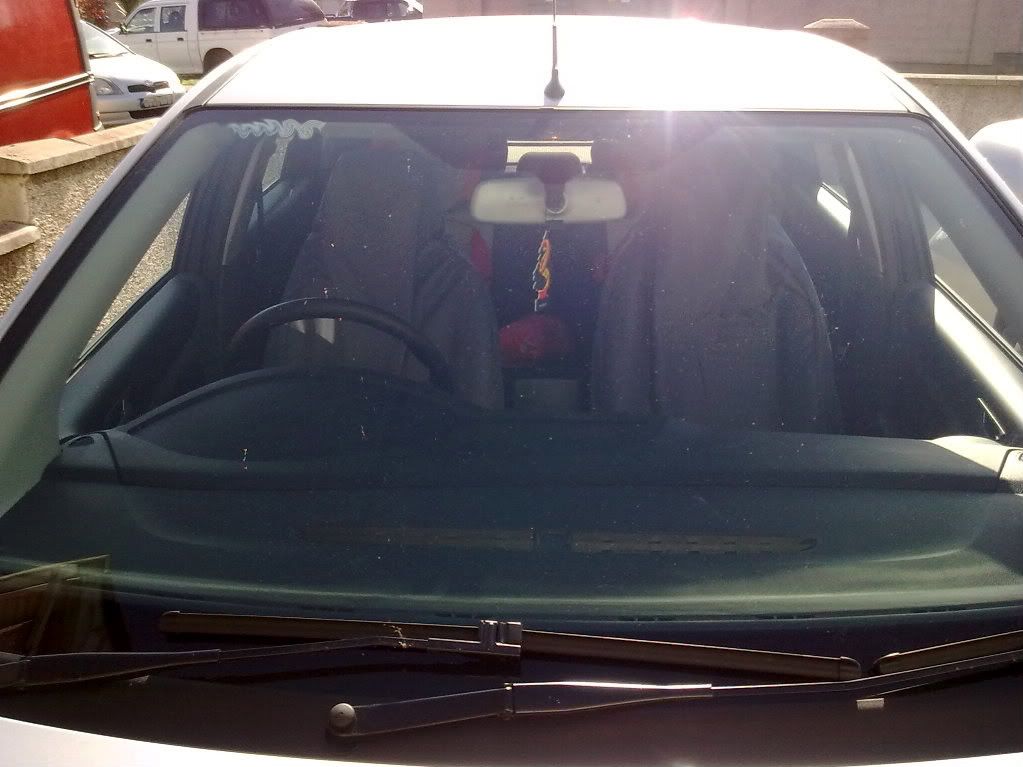 Then the hard winter in 2010/2011 called for use of snow chains,
Looked Good imo but ESP didn't help.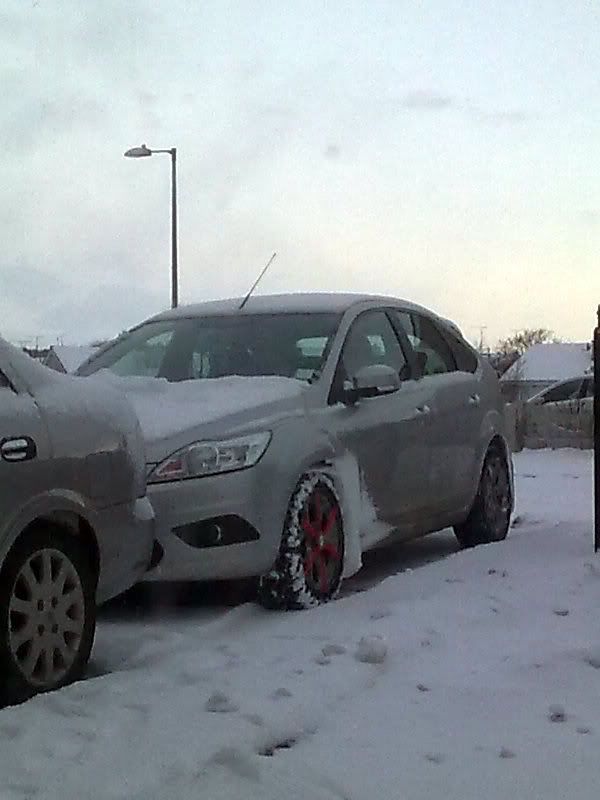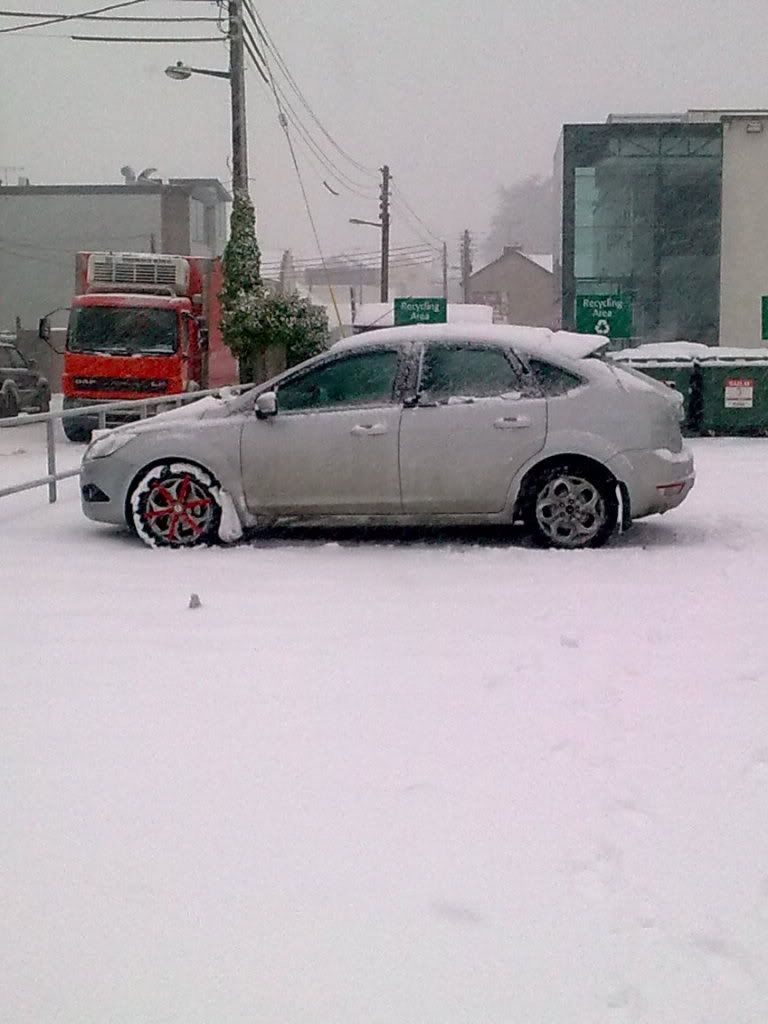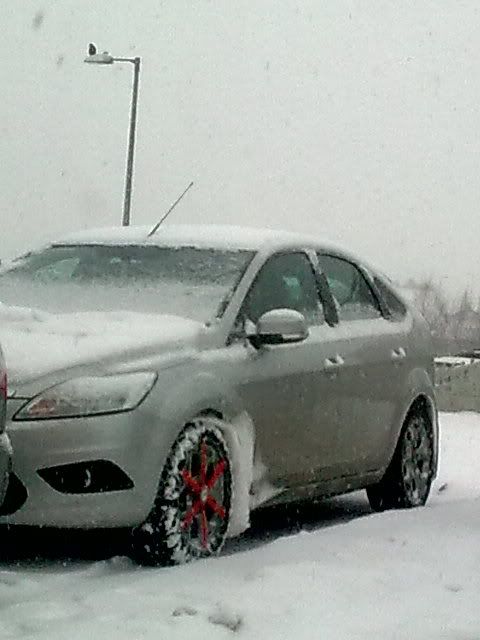 Later in january 2011 it was Snow more lol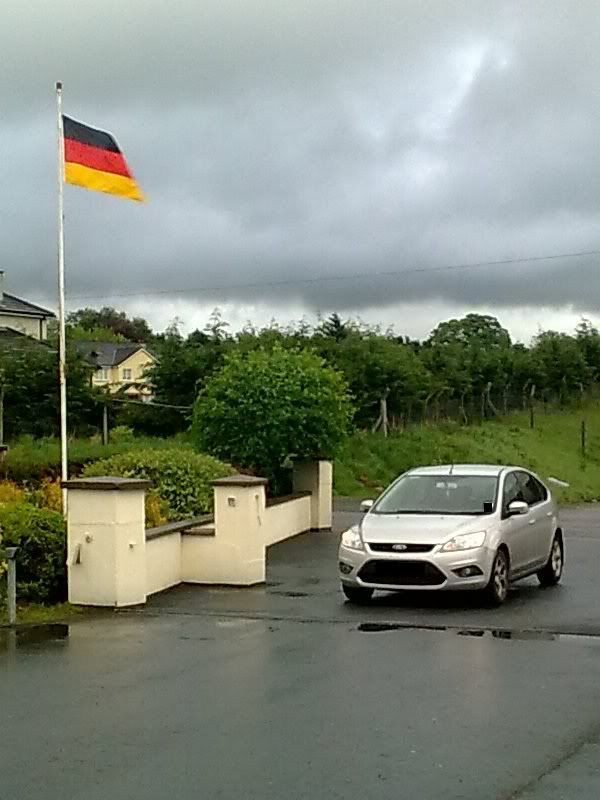 Custom ZetecS rear seat cover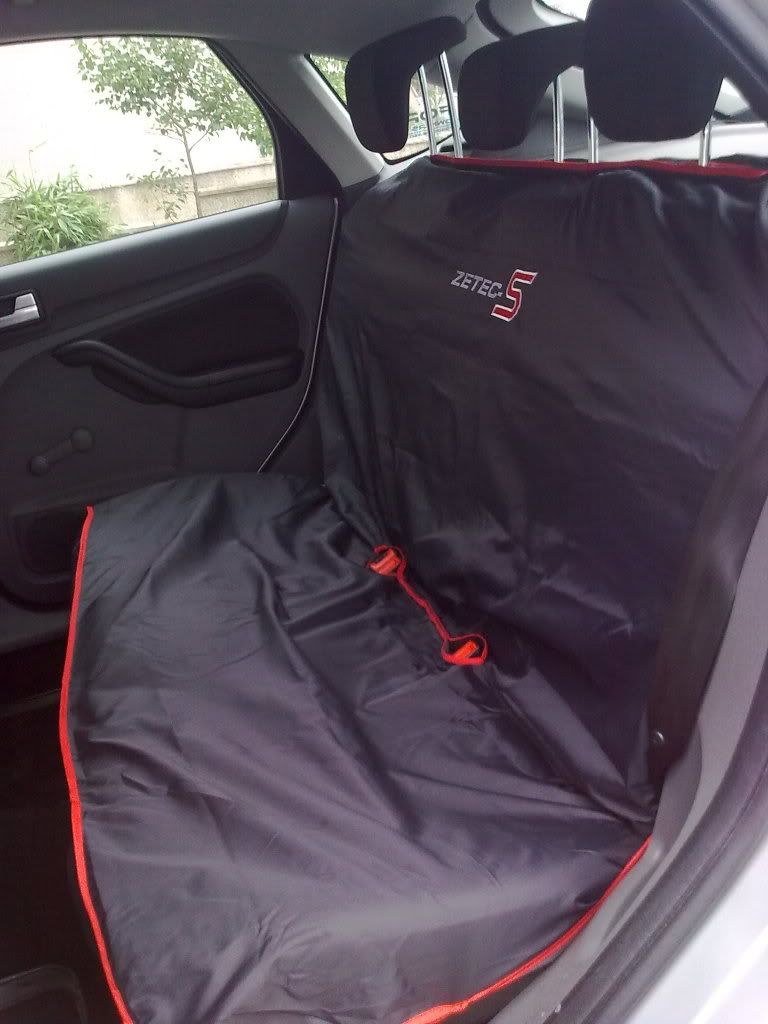 ST/ZetecS rear spoiler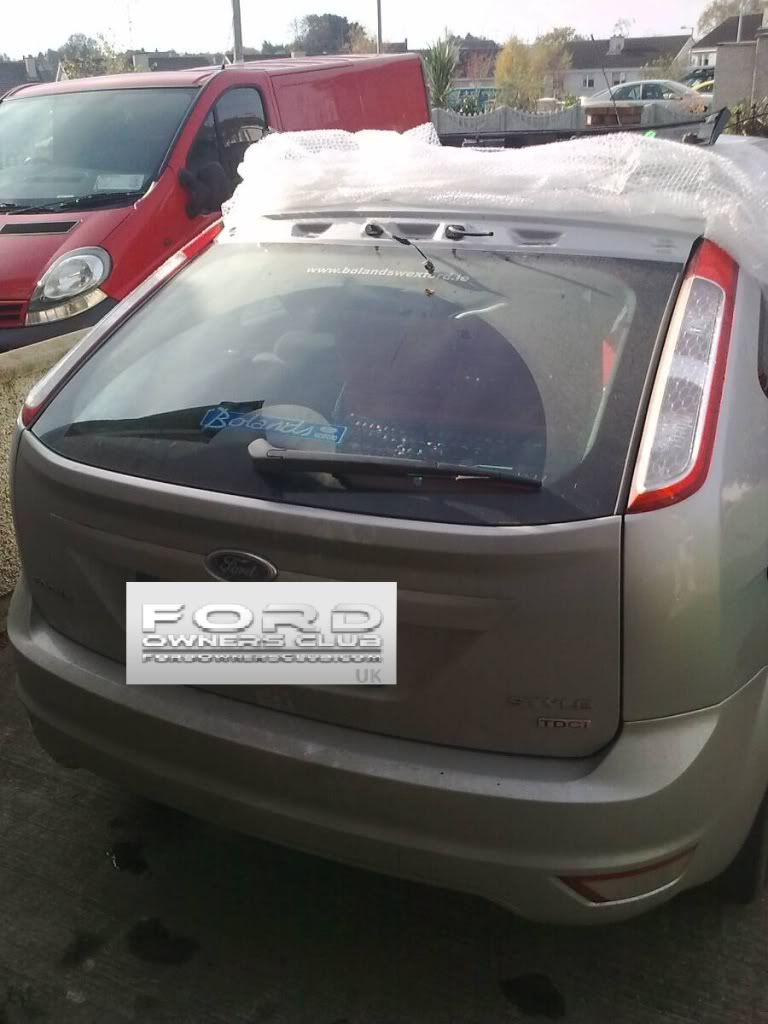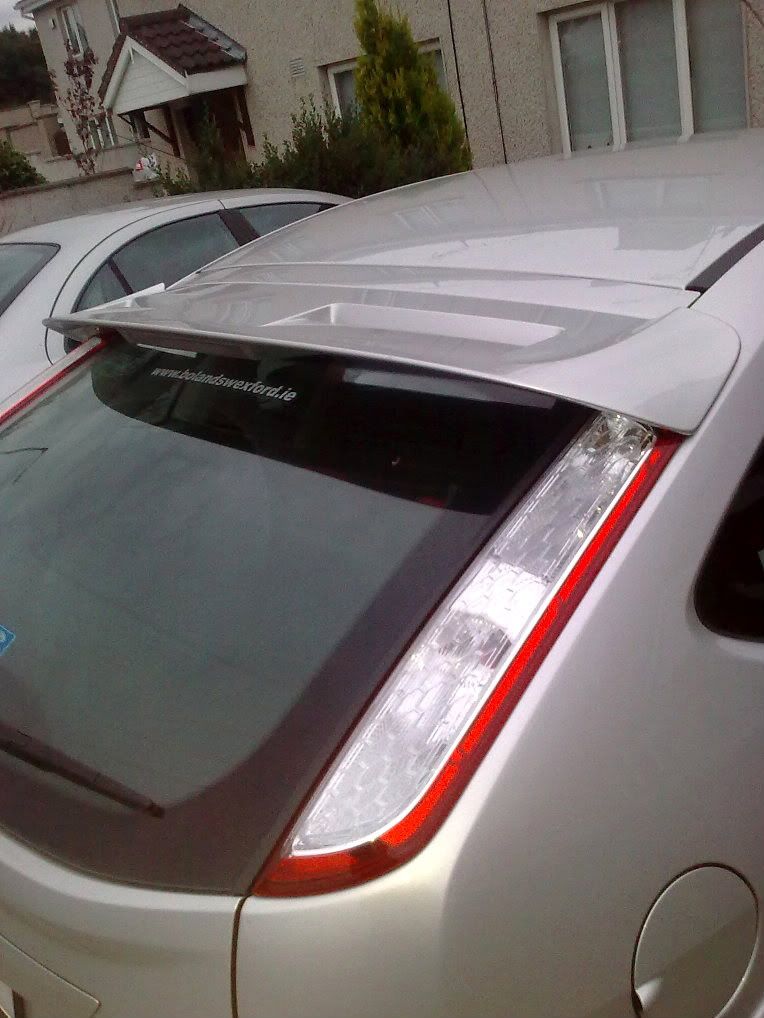 Club Membership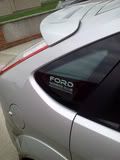 CreeQ5 reverse bulb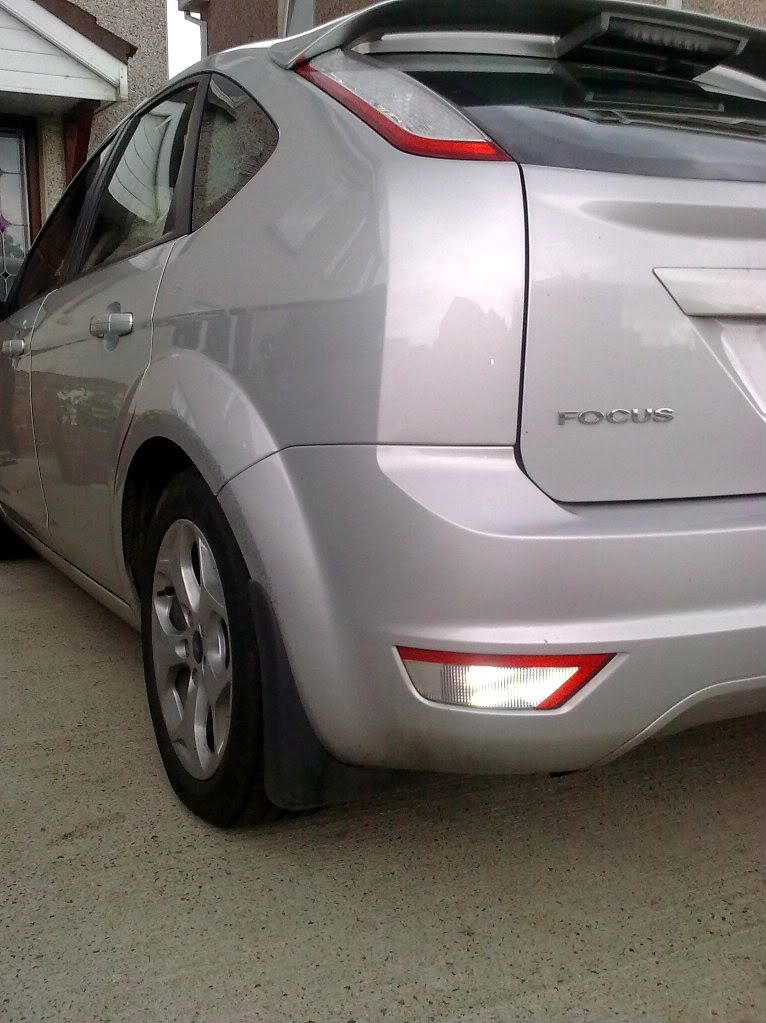 Custom climate control knobs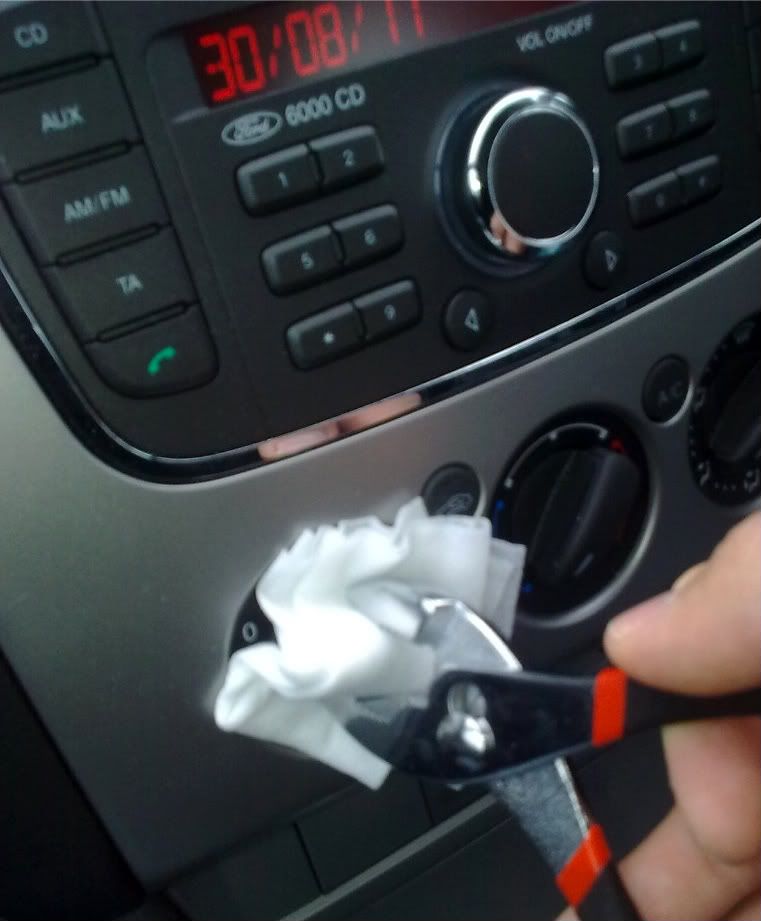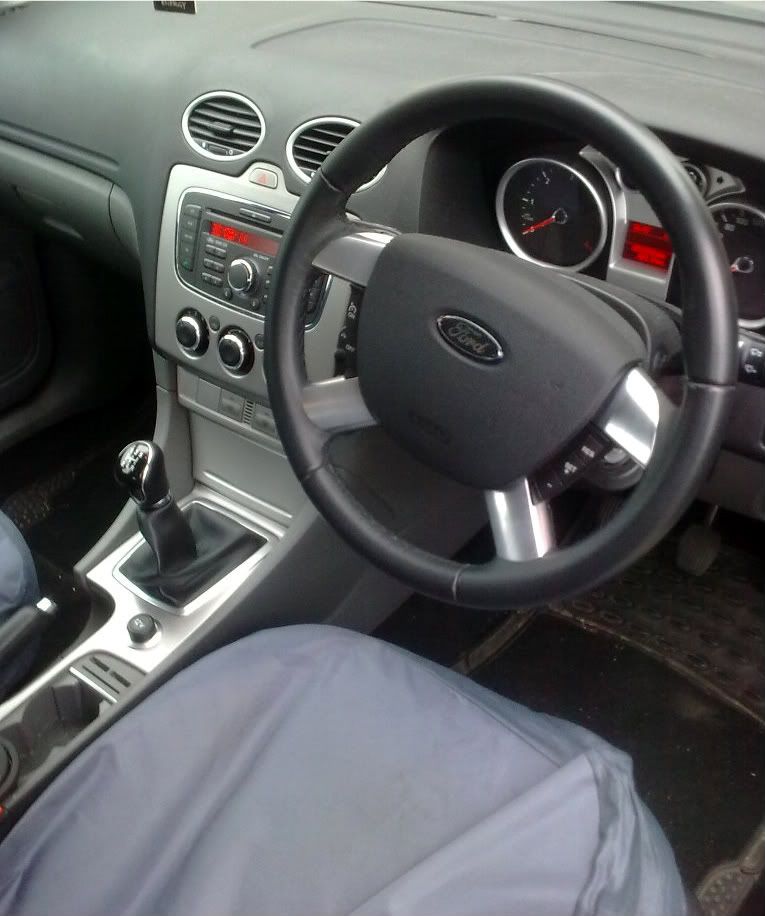 l.e.d glove box light
Laser cut brushed stainless vent surrounds and glove box plate,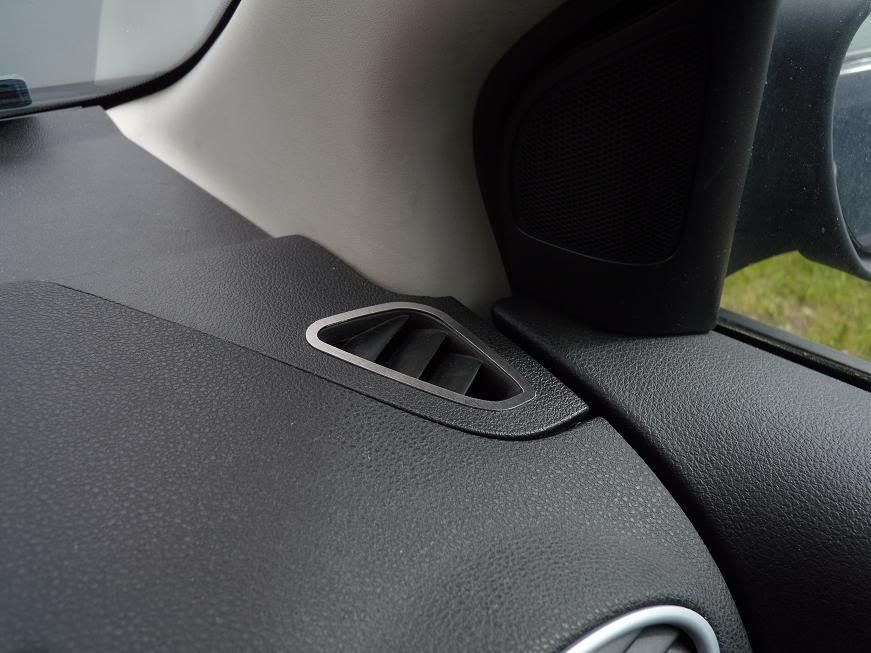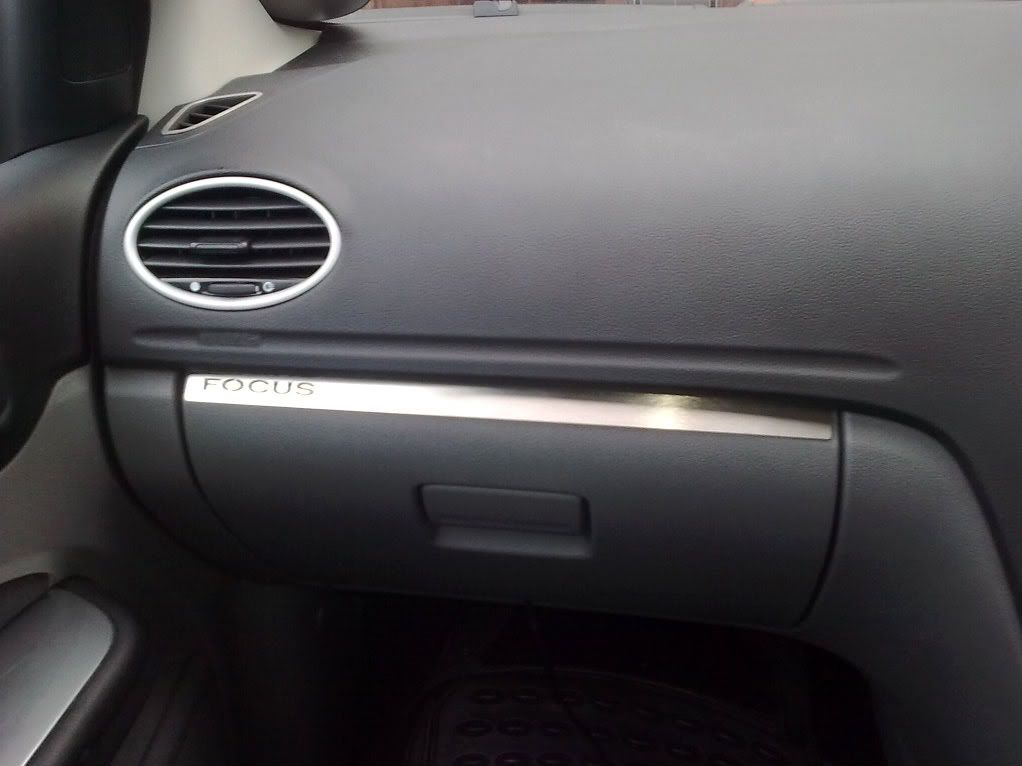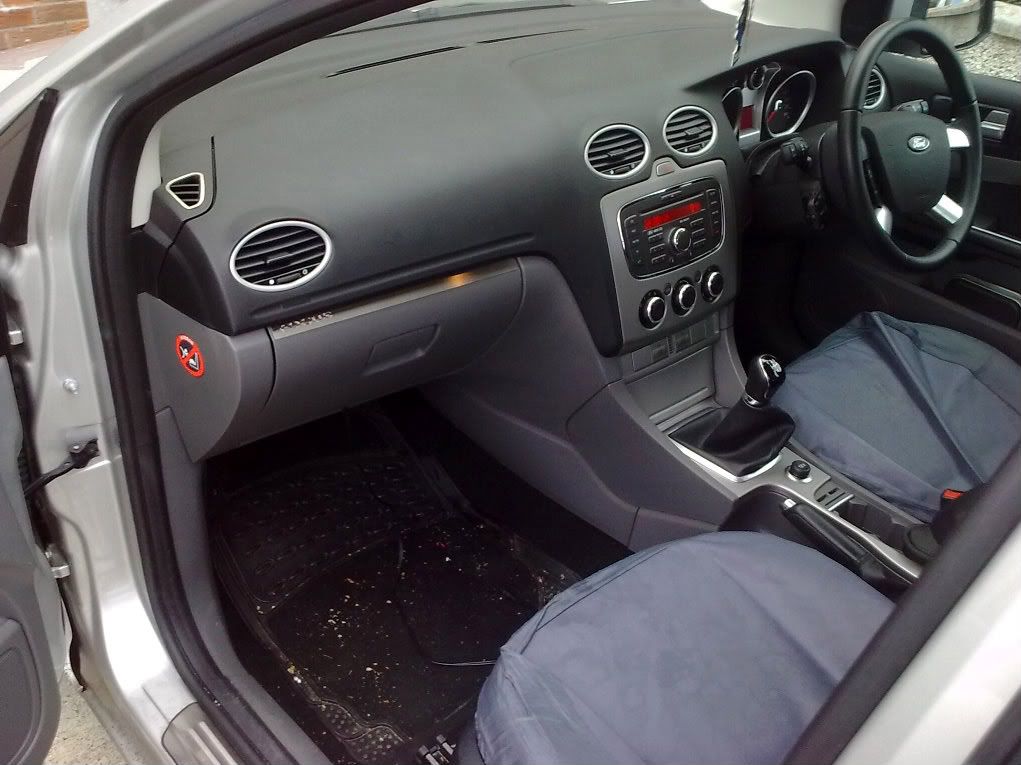 Mist type windscreen washer jets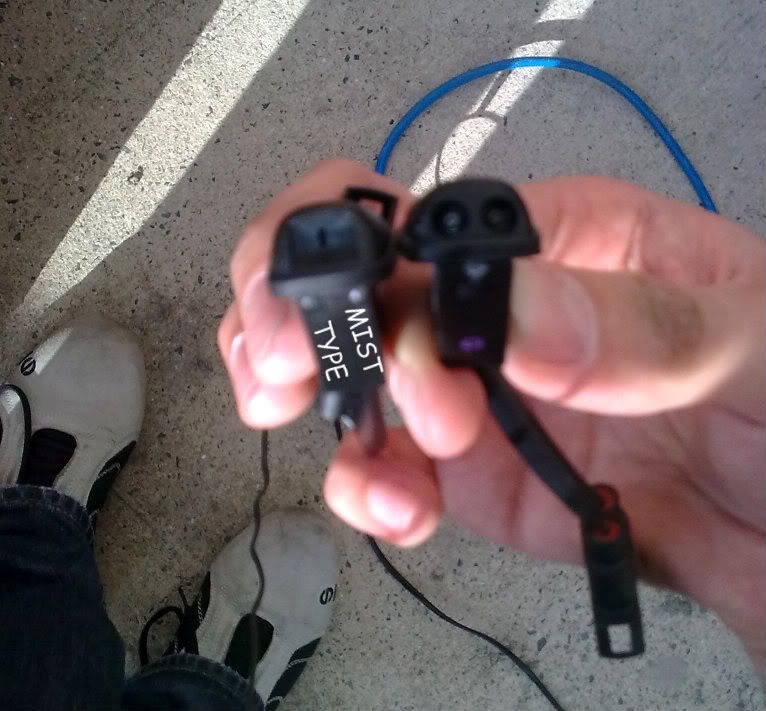 Additional boot light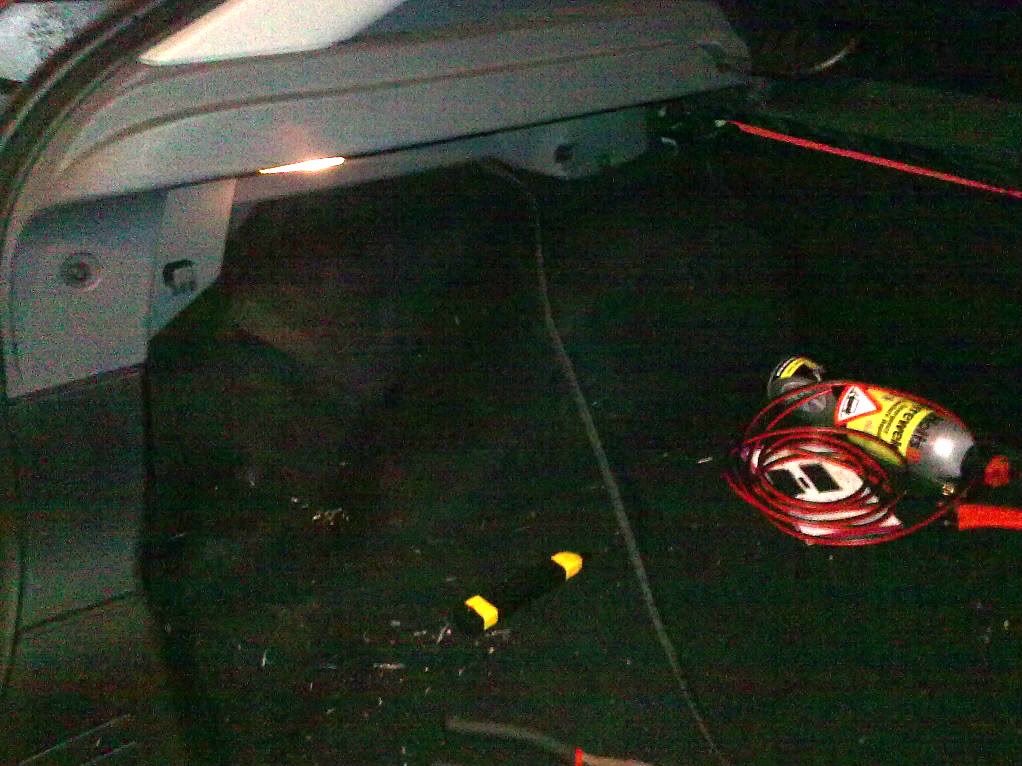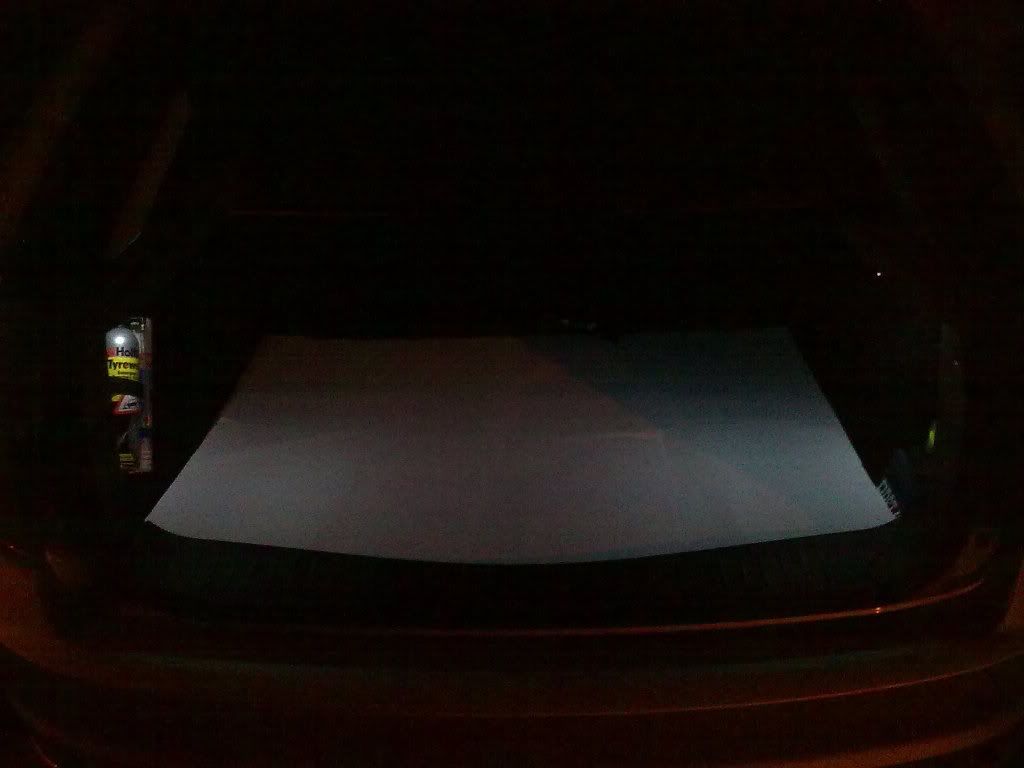 The build was then put on hold due to loss of occupation in late 2011
Resulted in the focus being put in storage for five months, while keeping partners car on the road,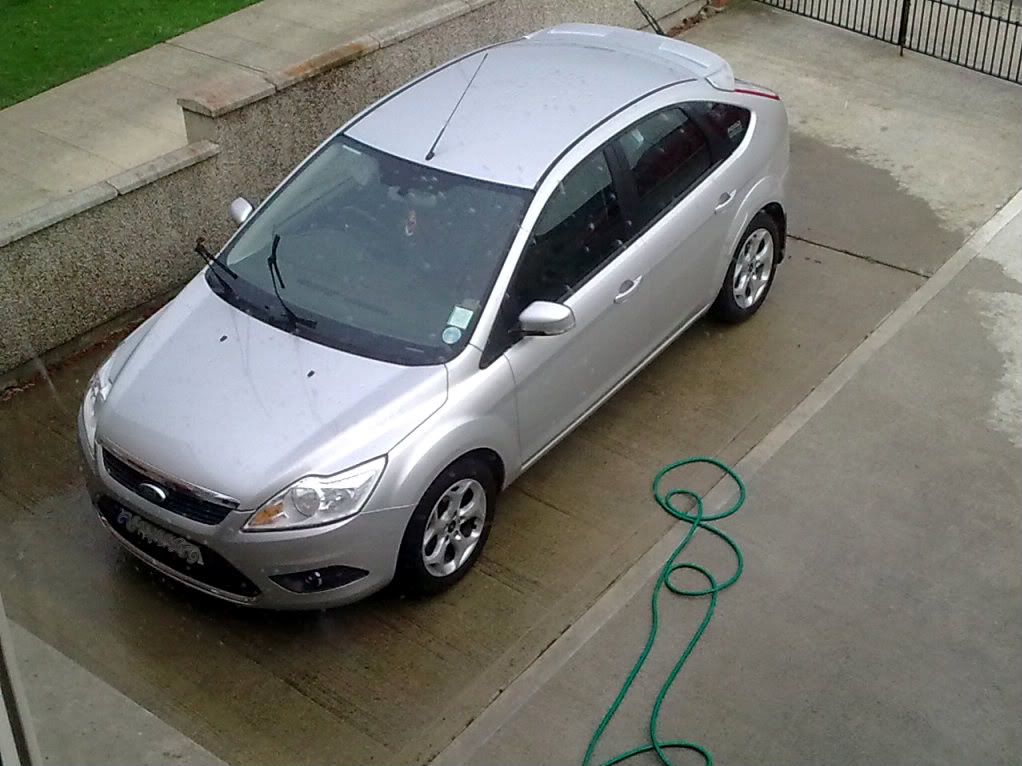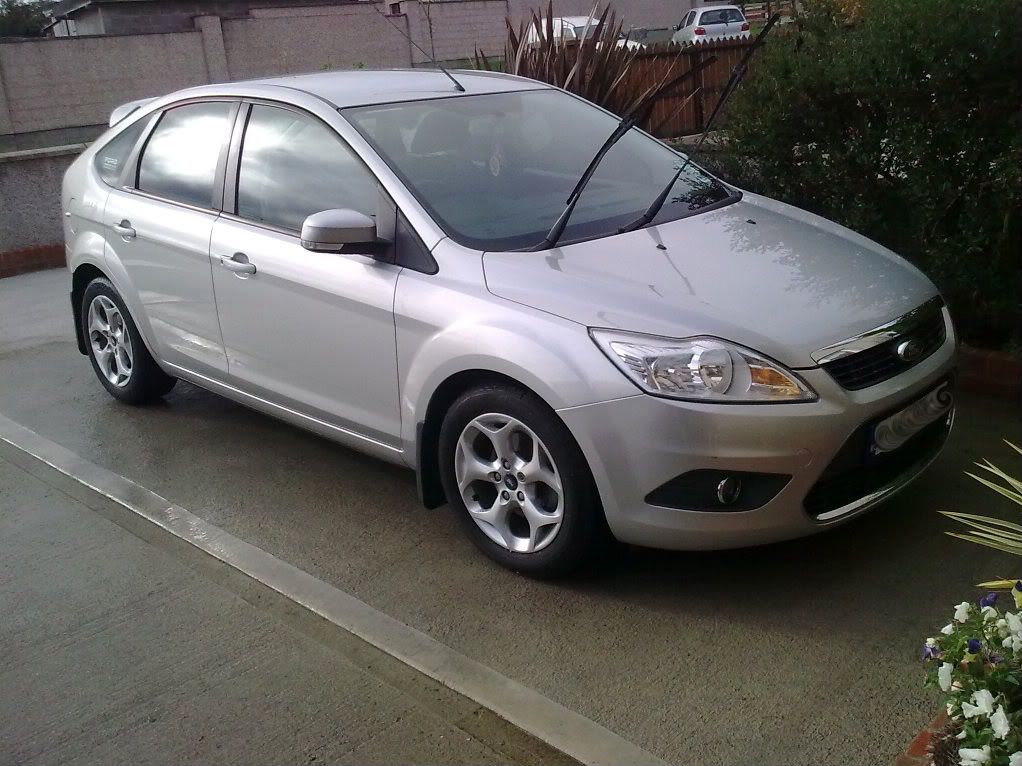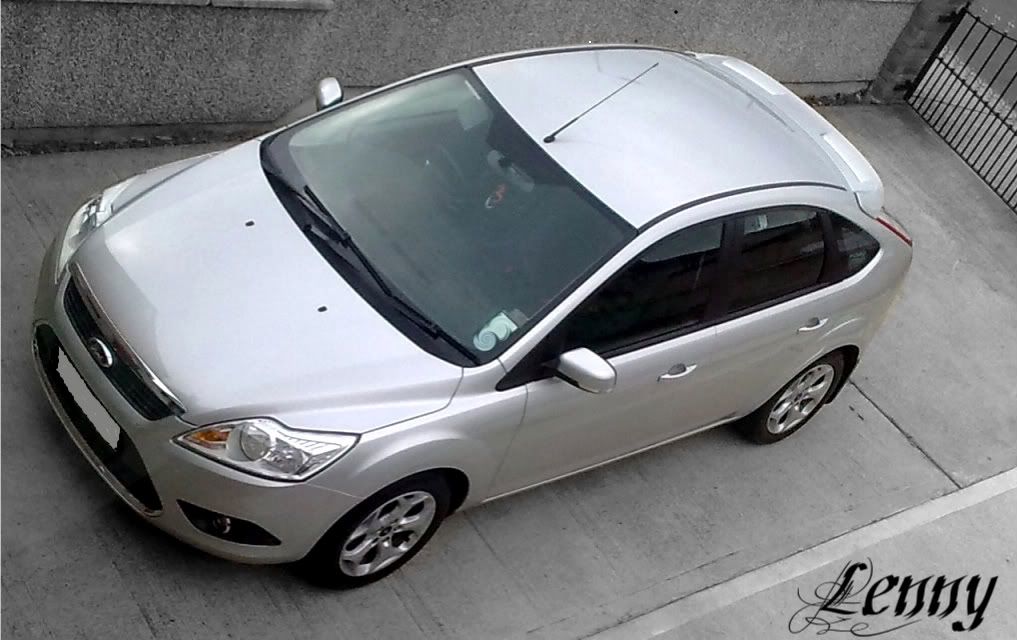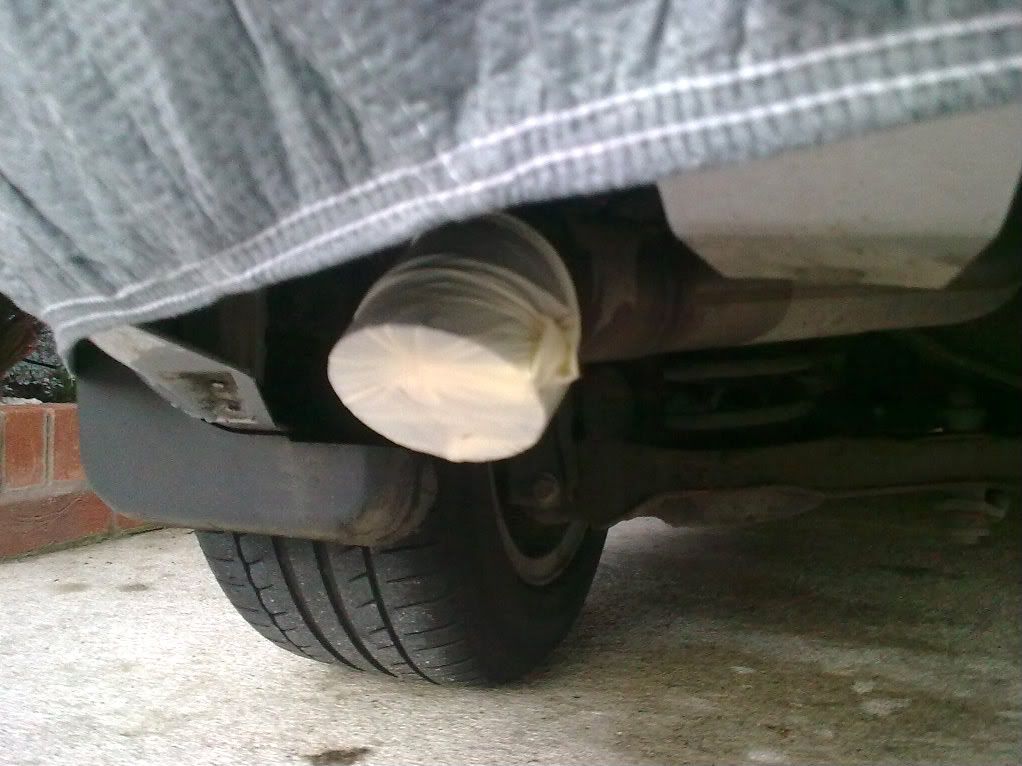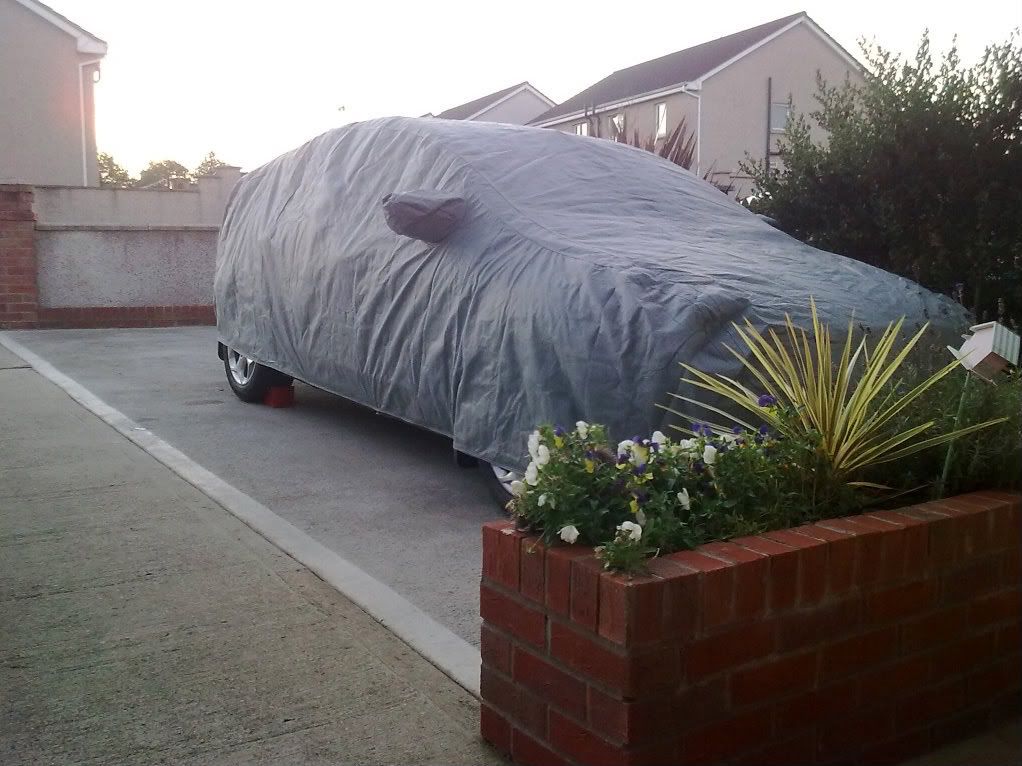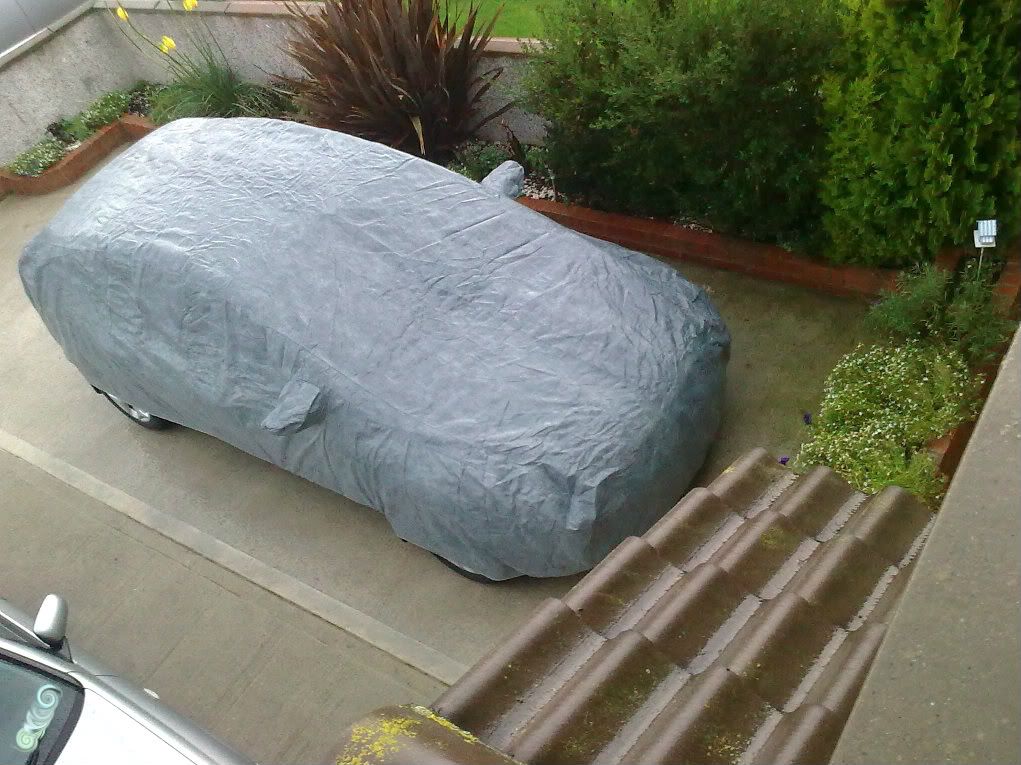 Five long months later, we were back on the road
and onwards with the build.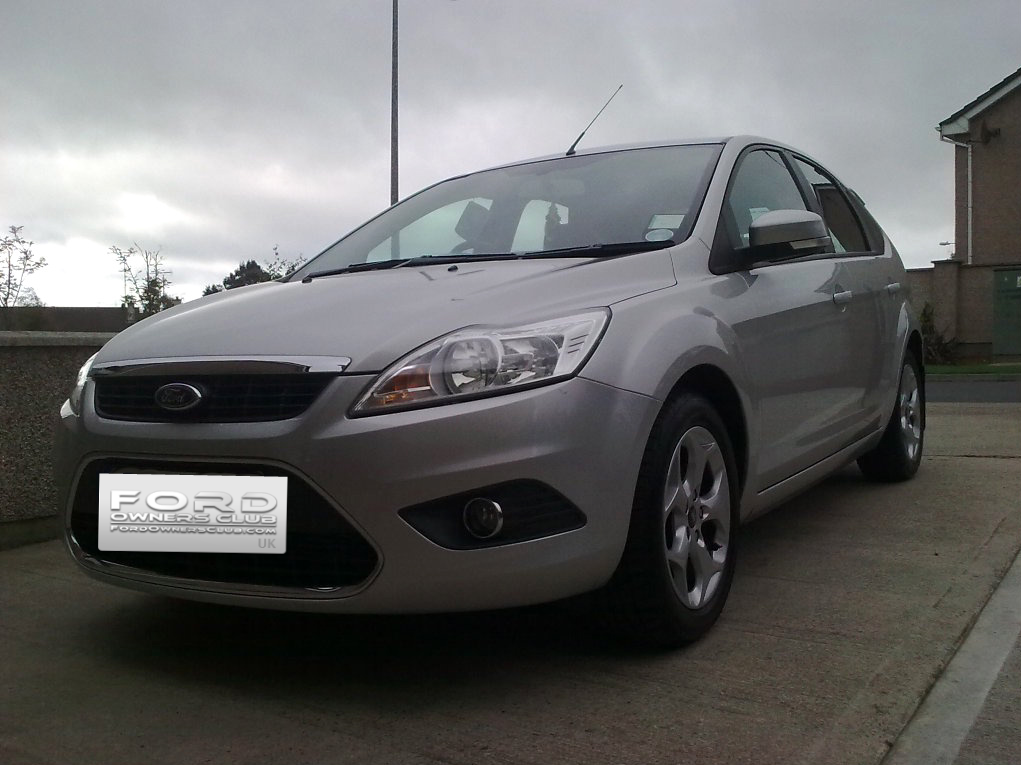 l.e.d cup holder illumination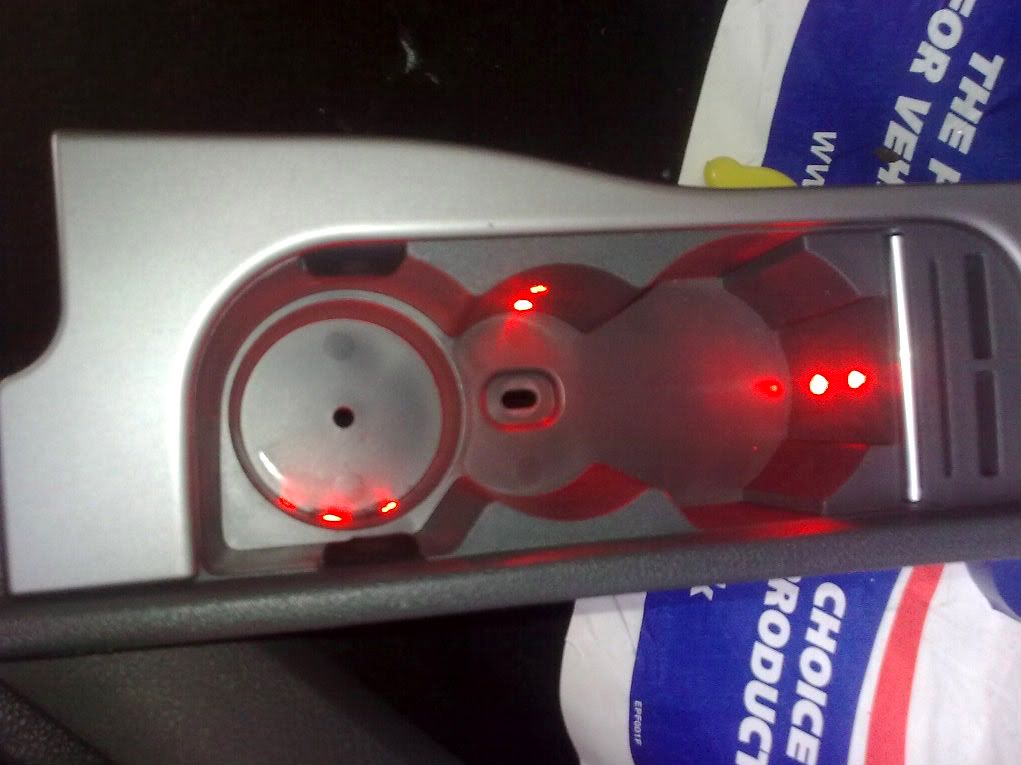 Illuminated ignition ring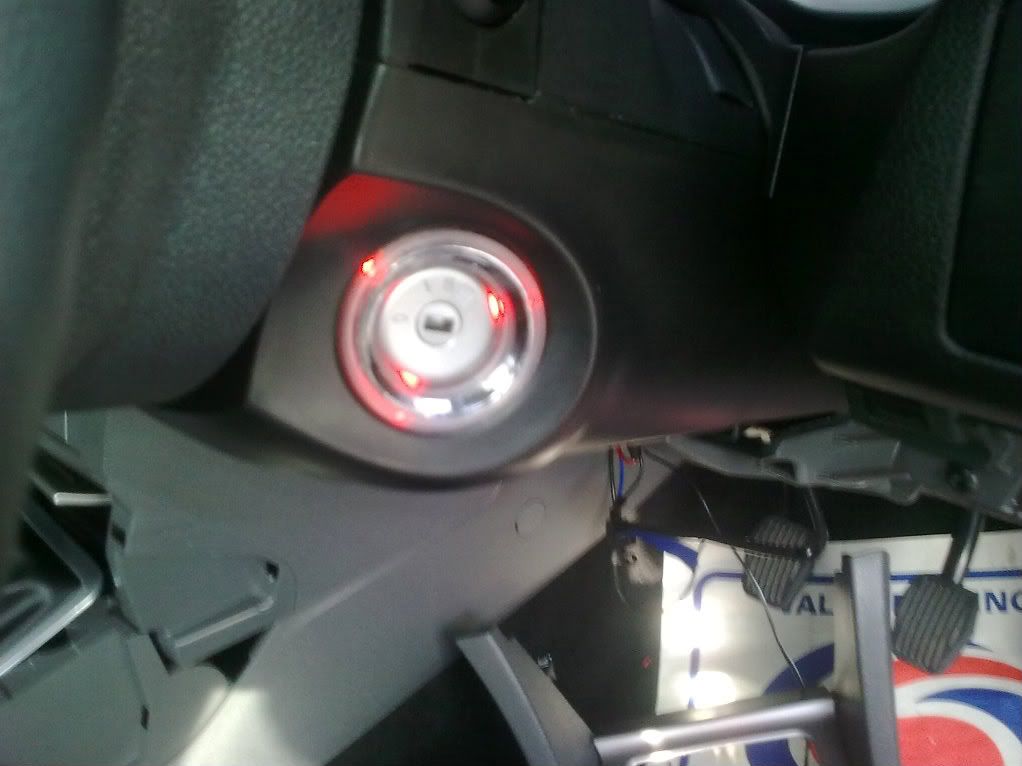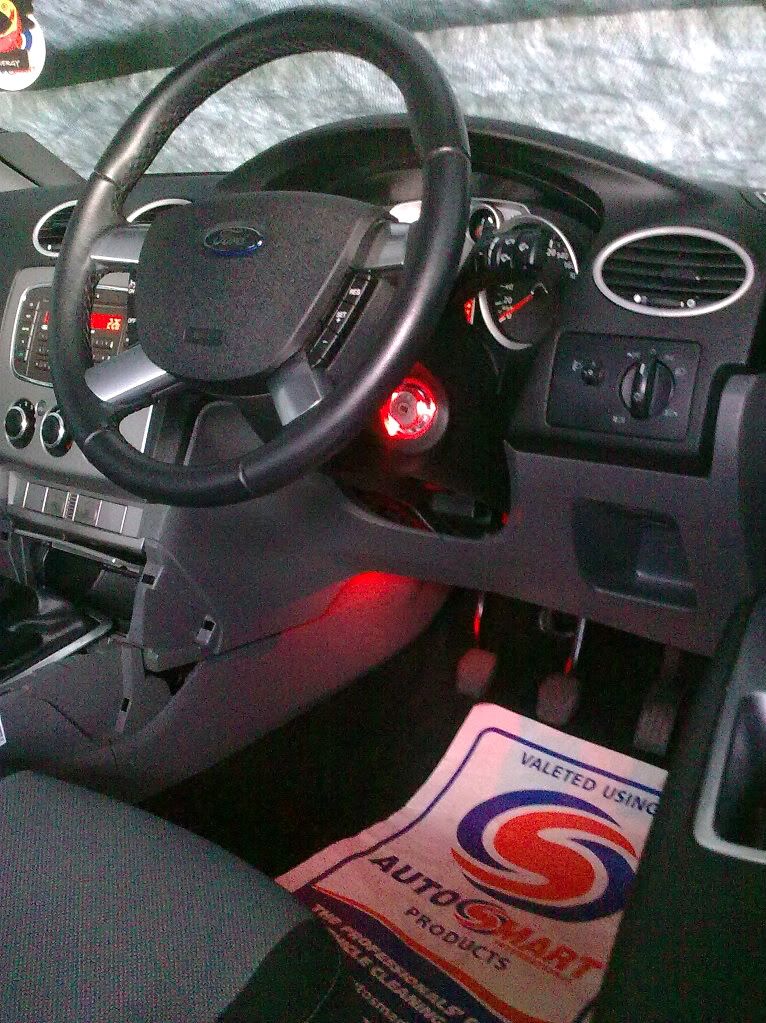 Fitted illuminating switch in dash pocket to power cup holder l.e.d aswell as illuminate the pocket worked well as it also illuminates the dash pocket.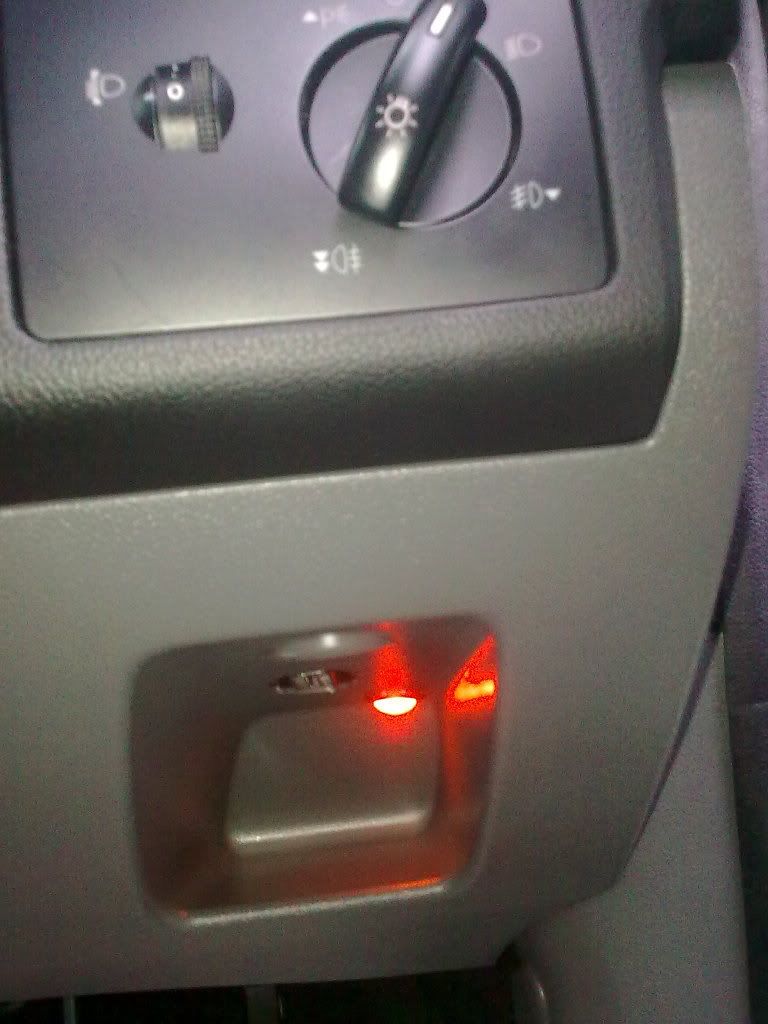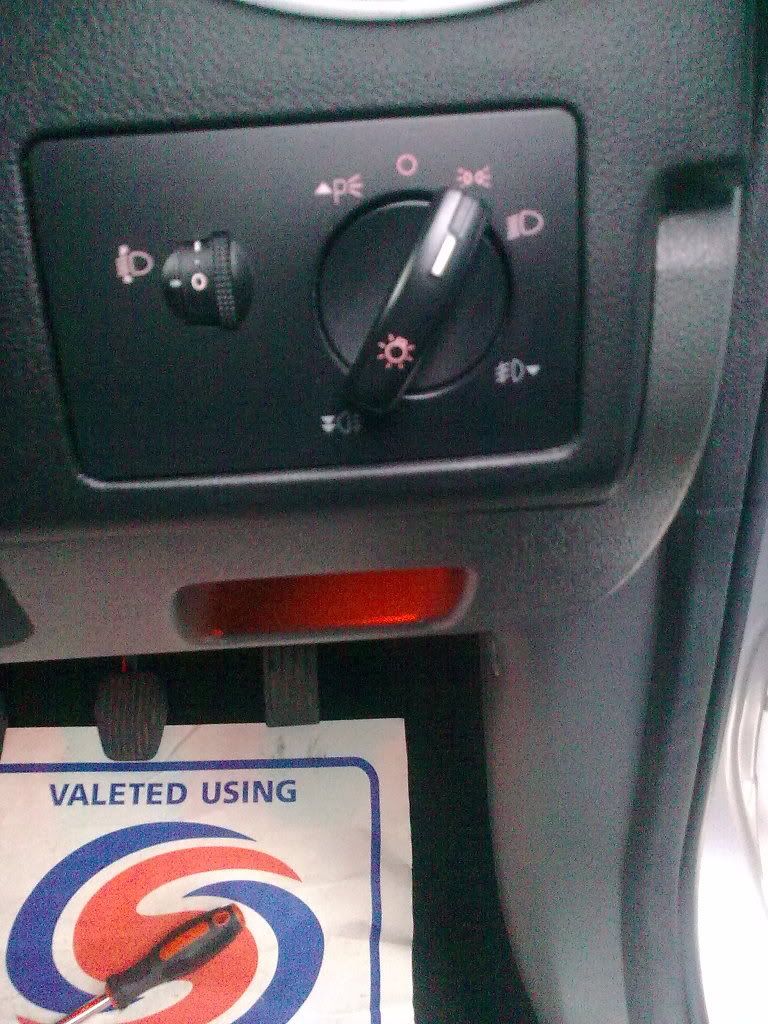 Removed rear badge to fit brake light badge surround, also got in touch with DMB Graphics for a custom orderd "Focus" badge overlay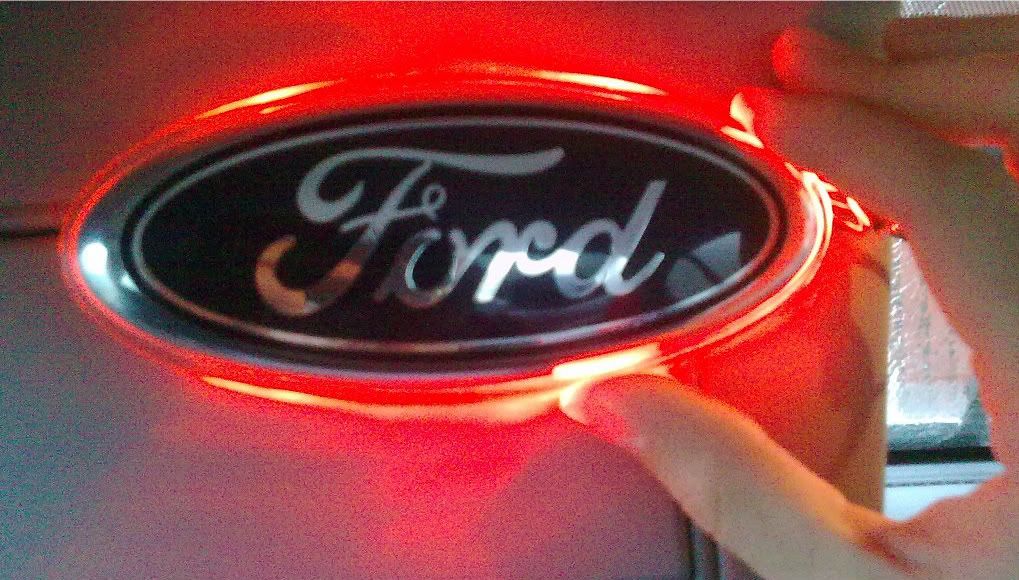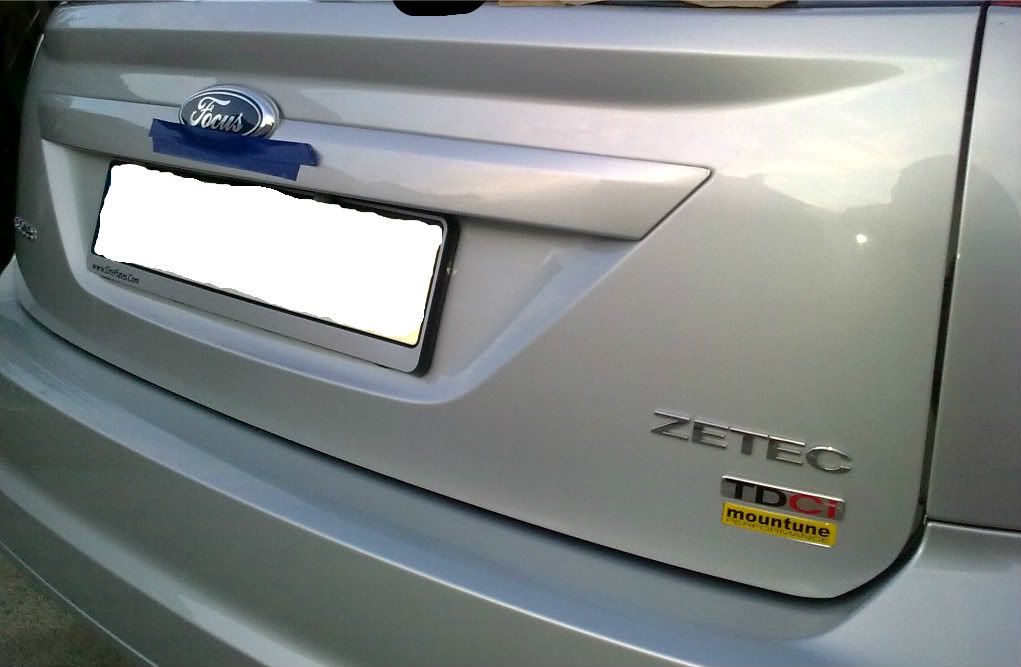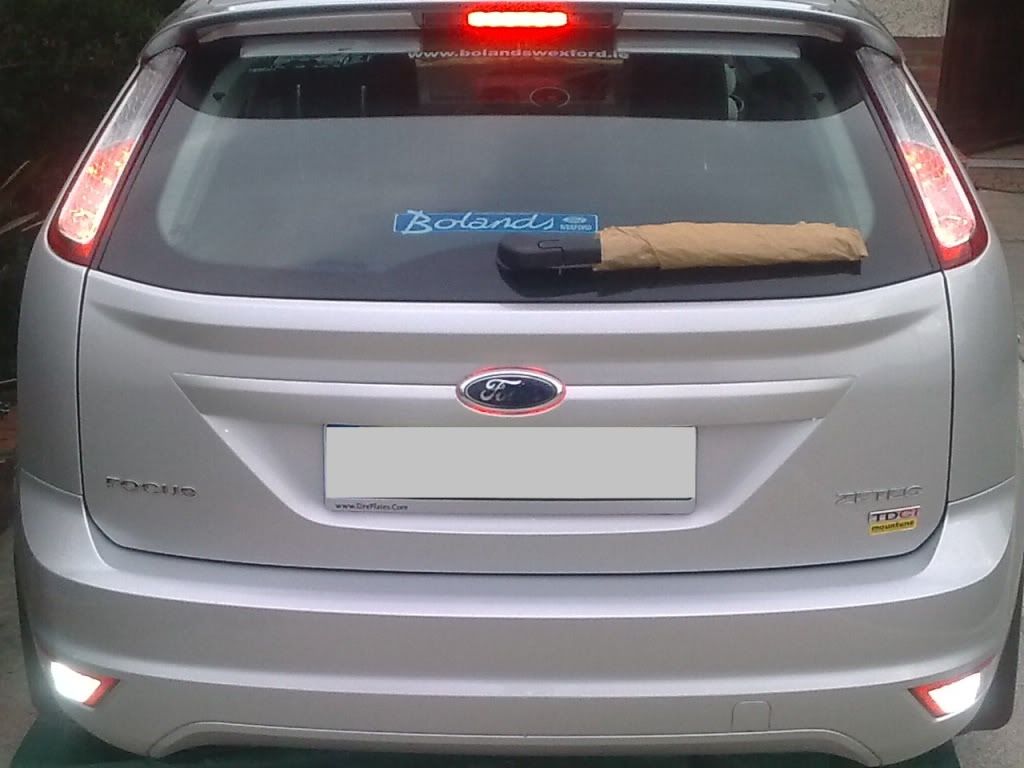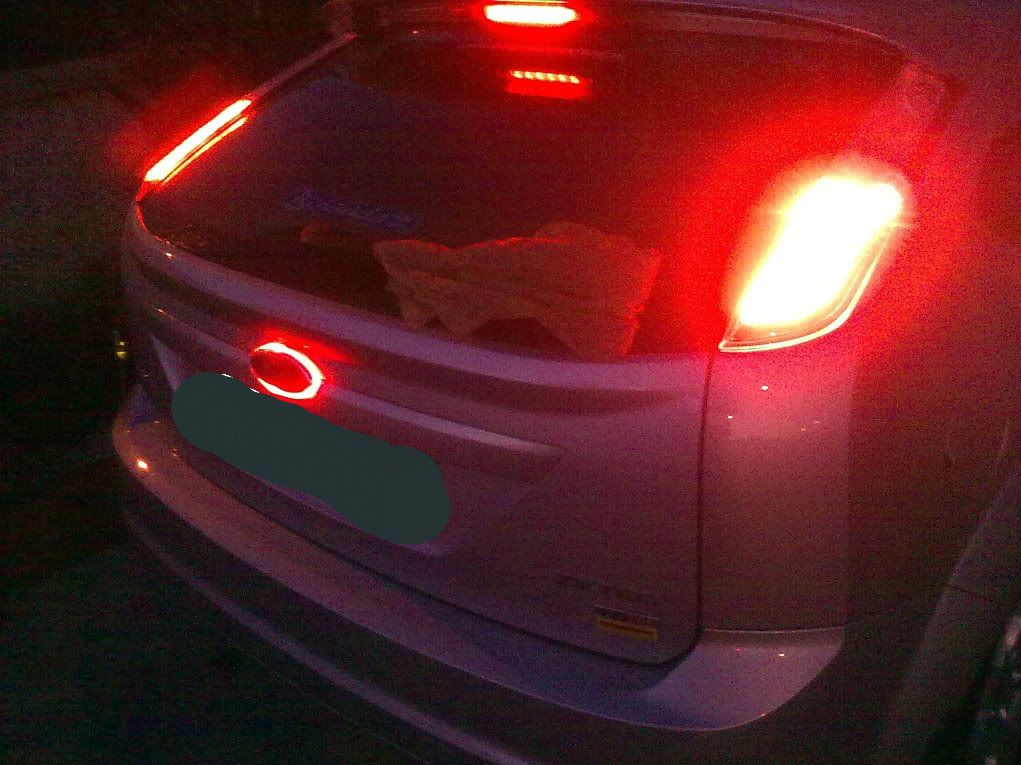 Fitted Genuine Ford LHD Reverse light housing to use as a clear fog light unit with second reverse light also fitted.
Later updated with an "auto-off" drl relay fitted to the rear fog light wiring loom,
So as if the rear fog light is switched ON
And the car is put in to reverse,
The "auto-off" relay will switch off the rear fog light while reverse is active, then switch the fog back on when driving forwards or in neutral.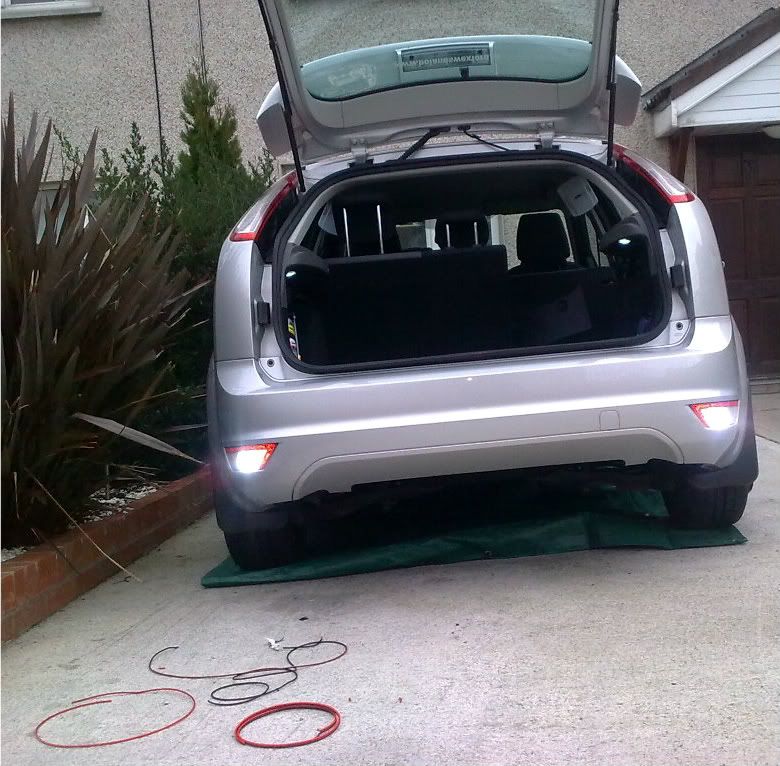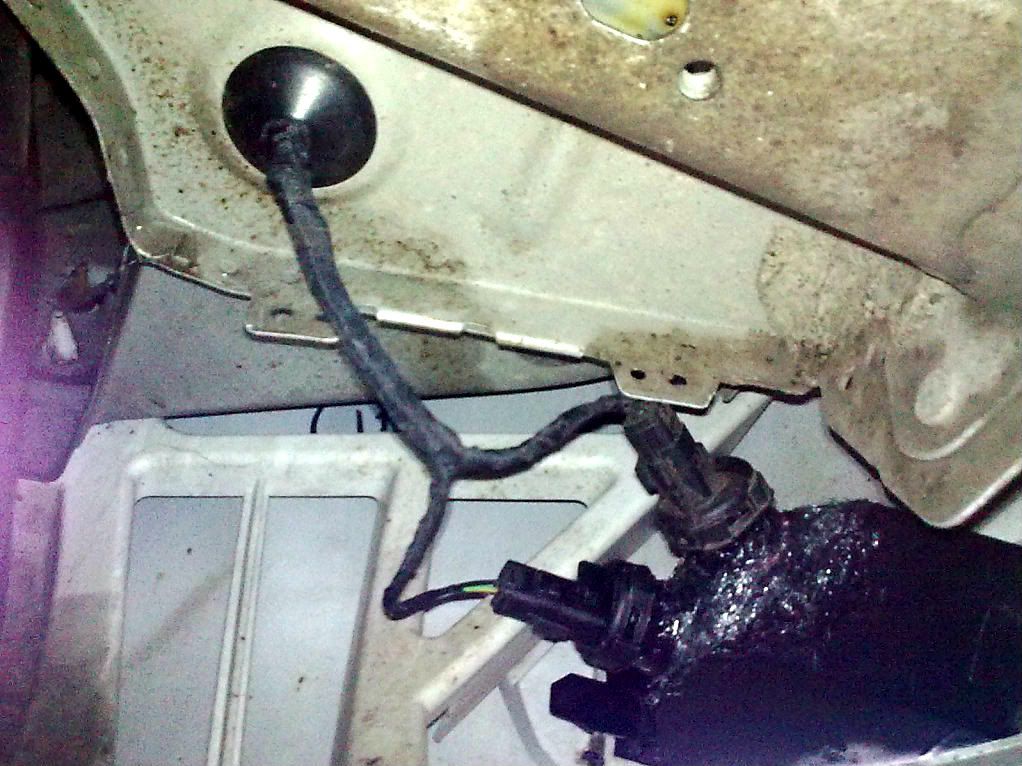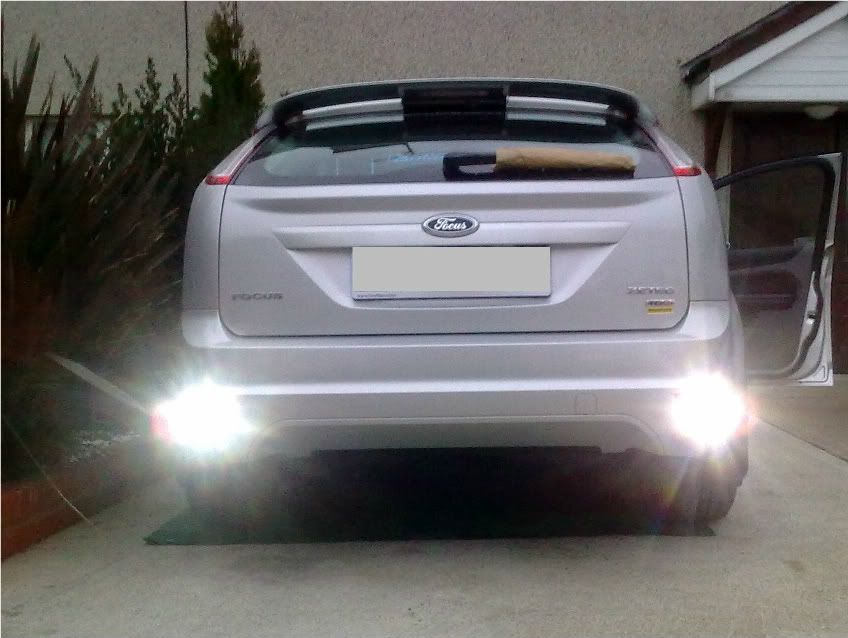 Retro Fitted ST/RS dash pod with custom fitted ford racing boost gauge and oil pressure,
Then fitted a drl auto dimmer relay,
The gauges illuminate 100% during the day, then auto dim to 50% at night to reduce glare aswell as blend in with the standard dash illumination functionality's very happy with results on this.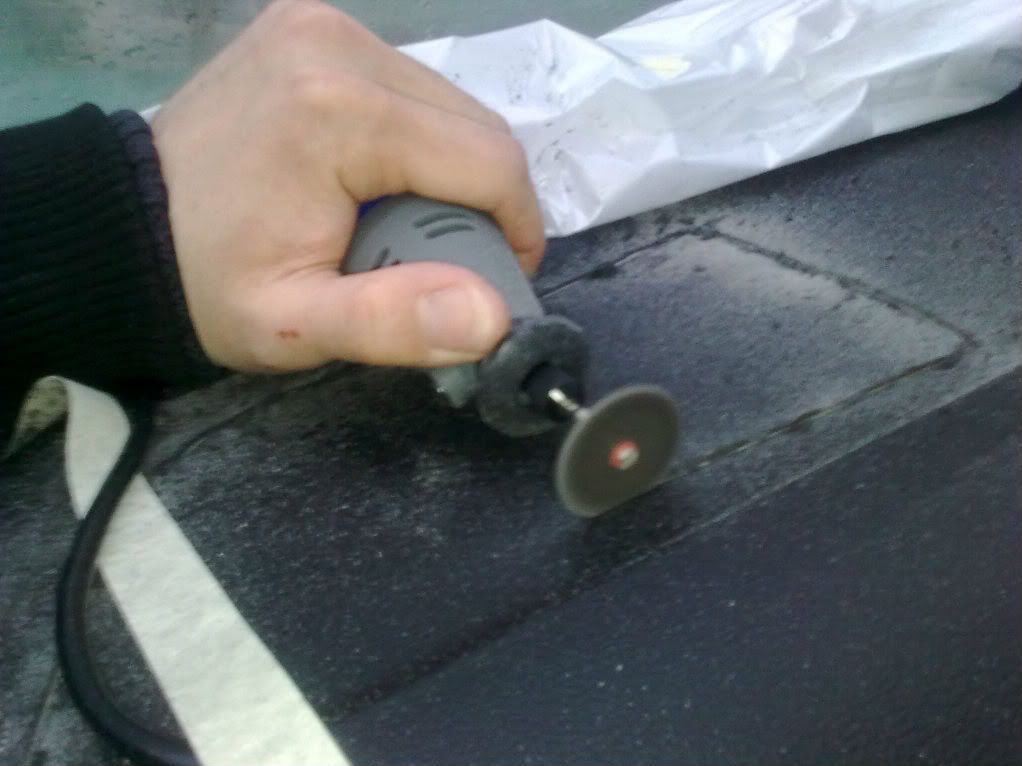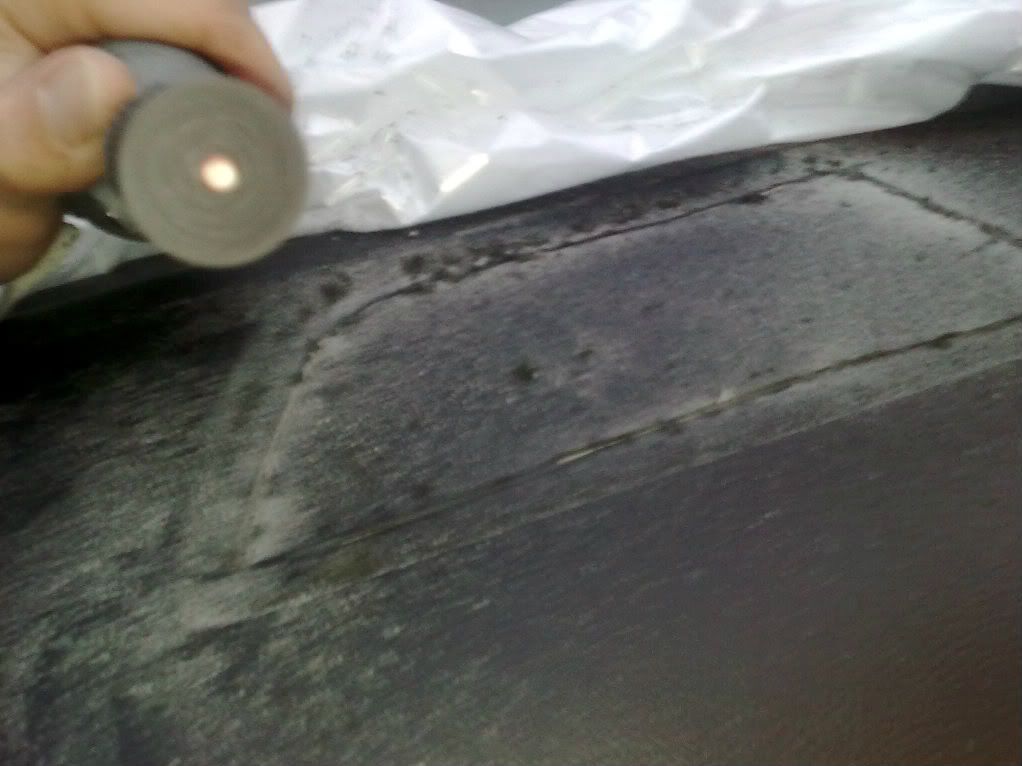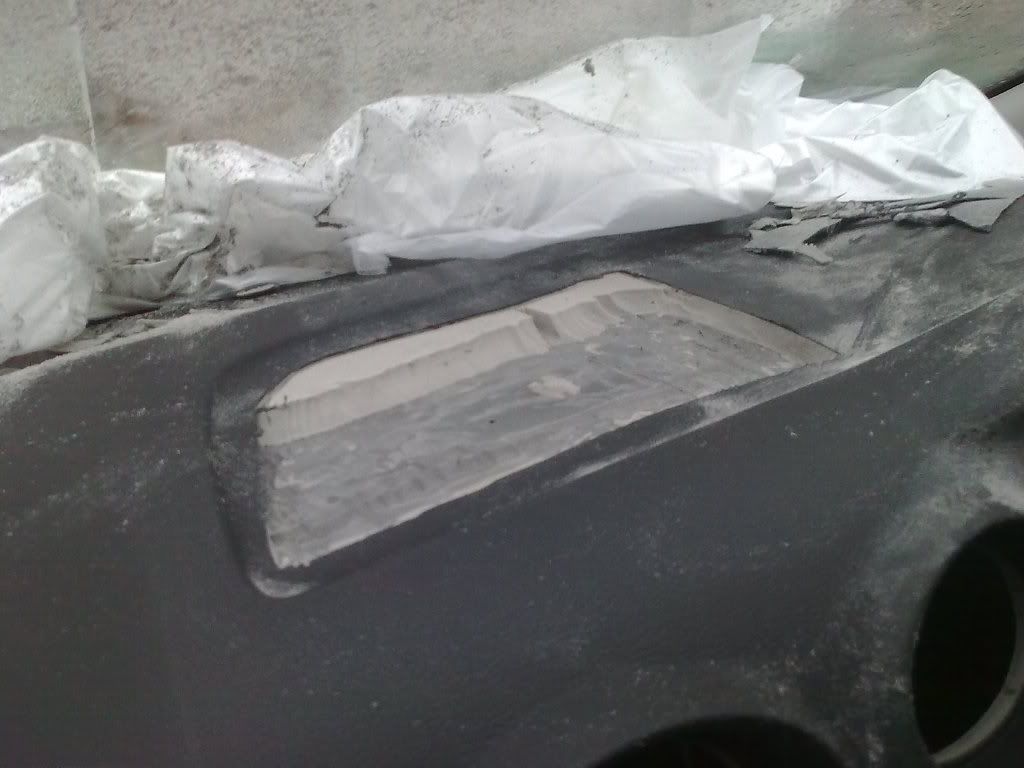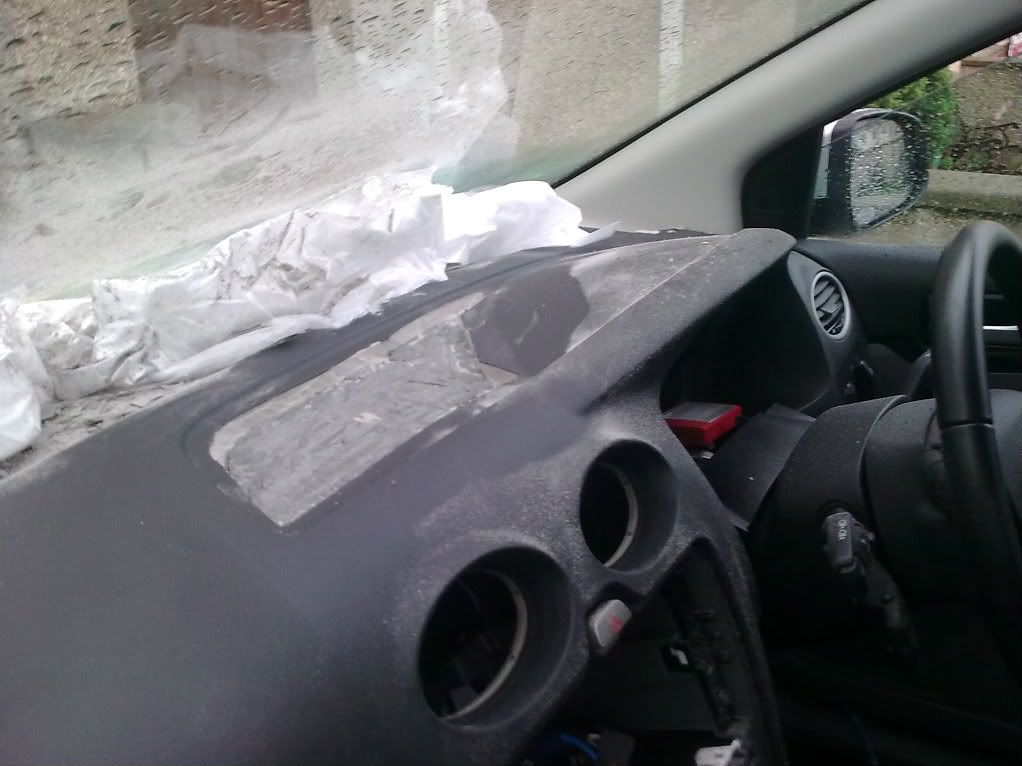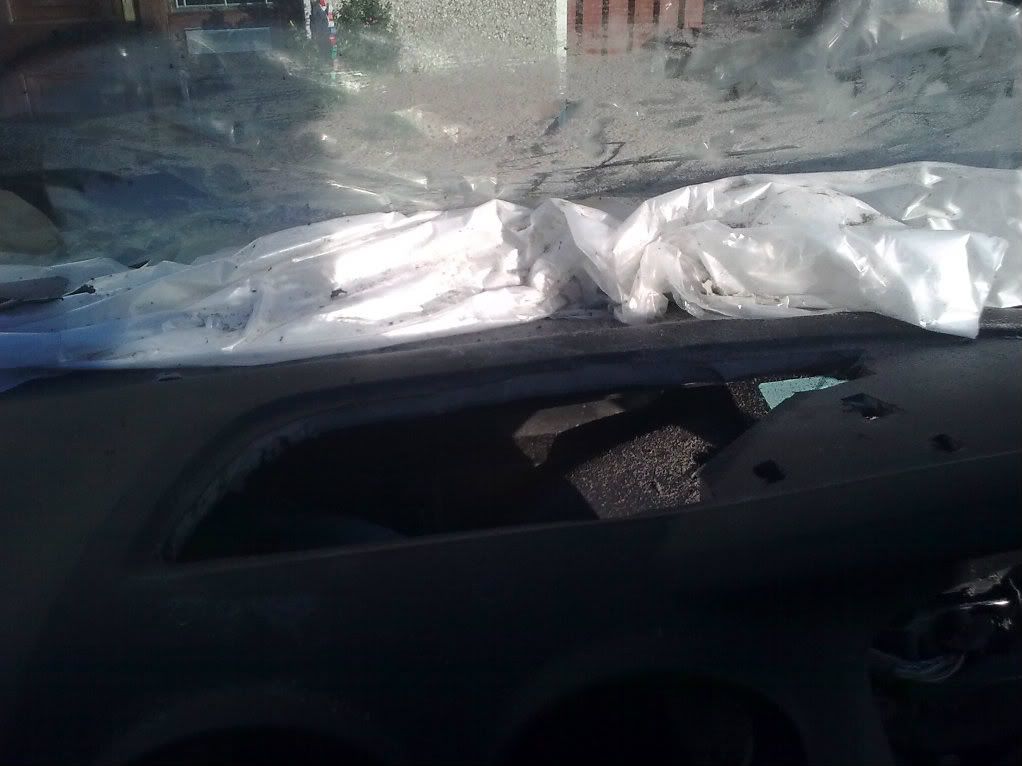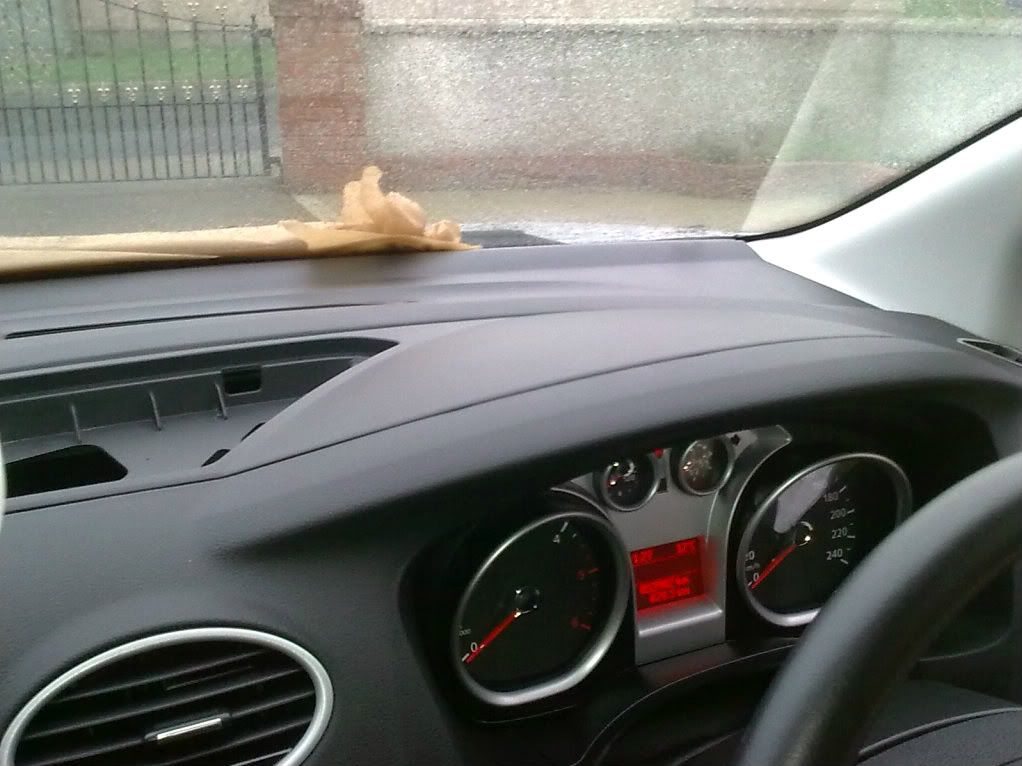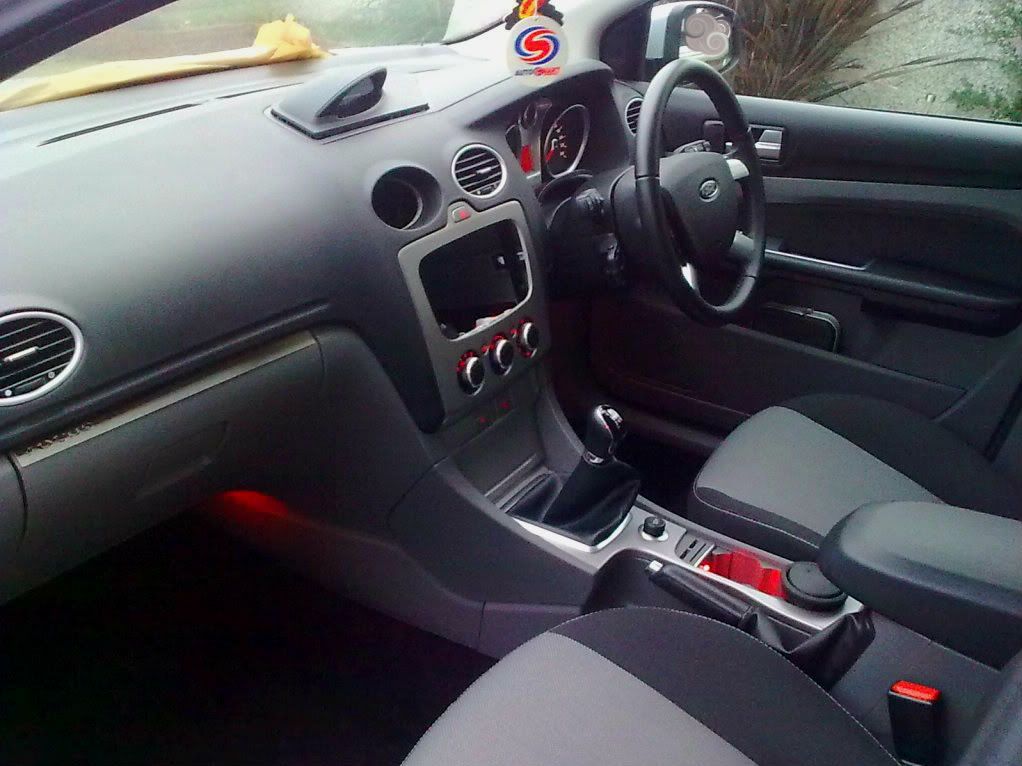 Took some figuring out on how to fit the gauges to sit correctly, but got there in the end,
Cut two pods and bolted togeather, then positioned in perspex wrapped in matt black vynil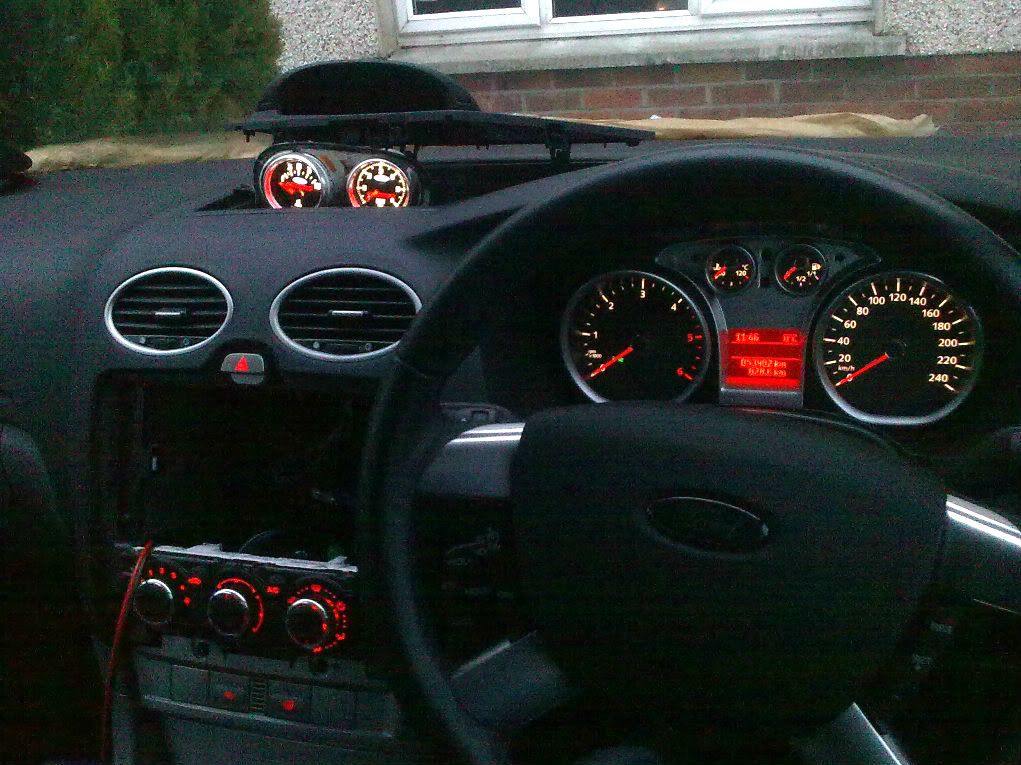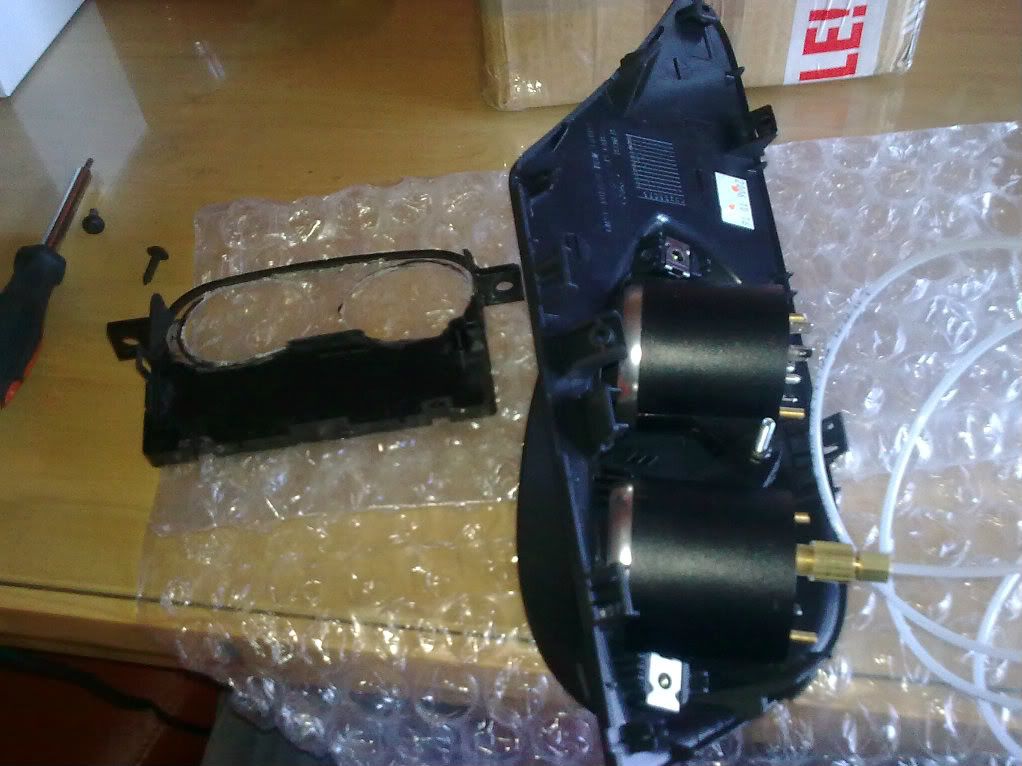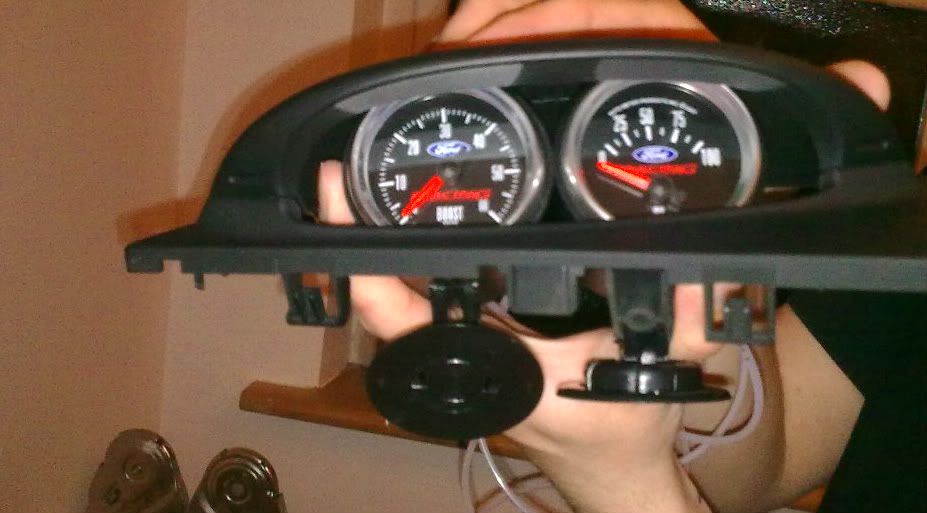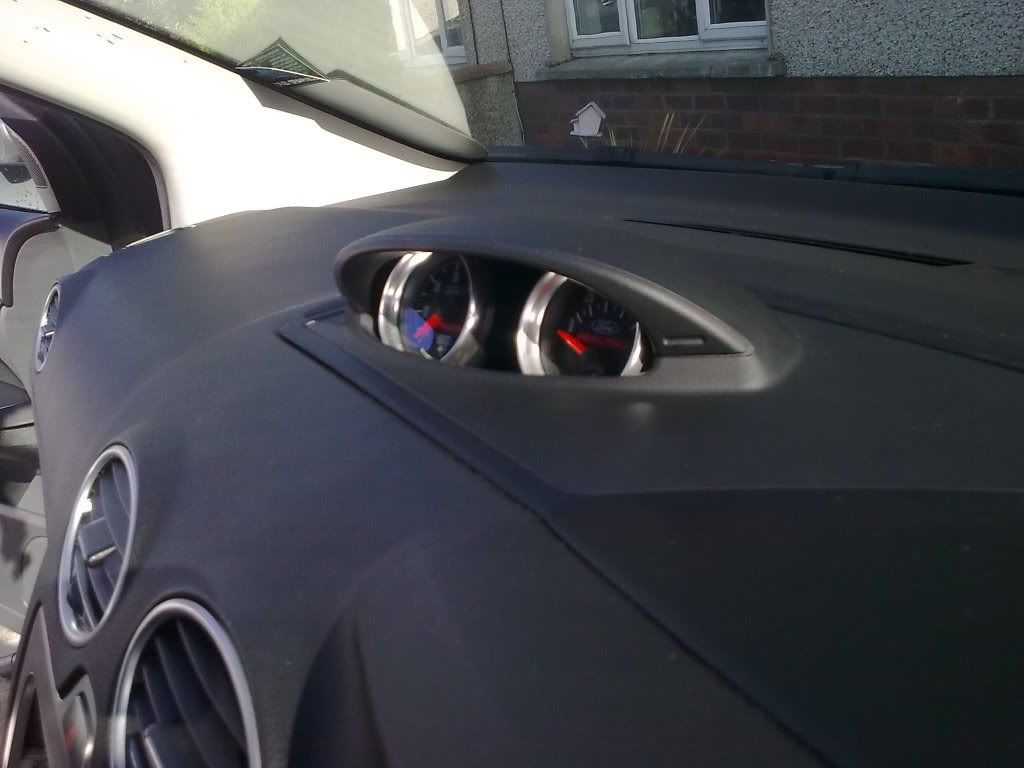 Upgrade from standard Ford 6000CD to Ford Premium Sony 6Cd Stereo,
Sounds much better and stores more music
Changed heater vents to titanium spec with brushed chrome plates enhances the interior a bit more.
Fitted 12V socket in boot, the loom is already there in all spec focus 05-11 just require the 12v socket and an earth feed.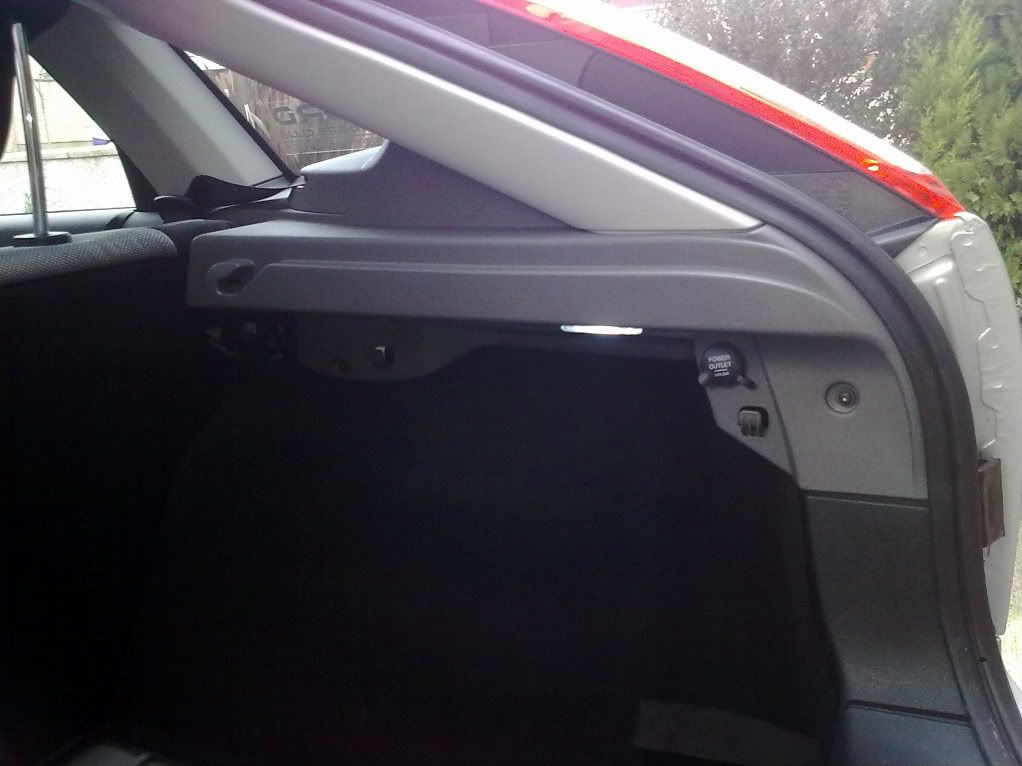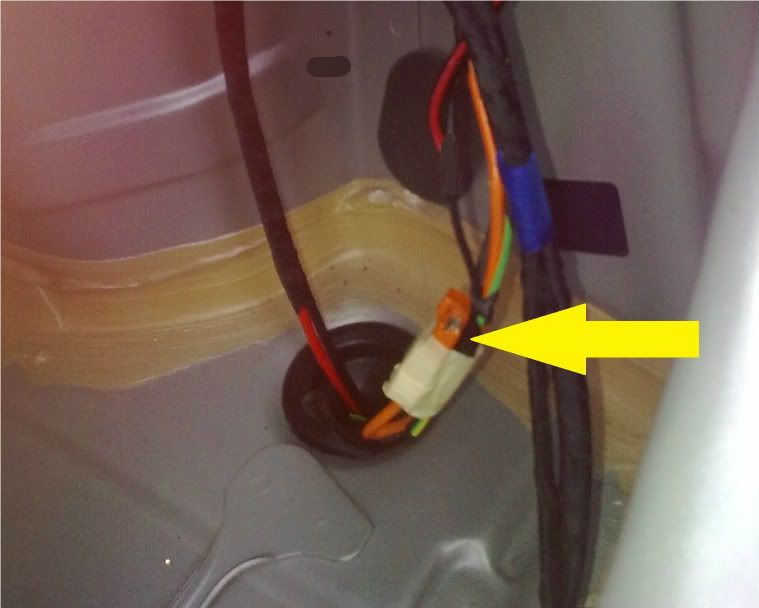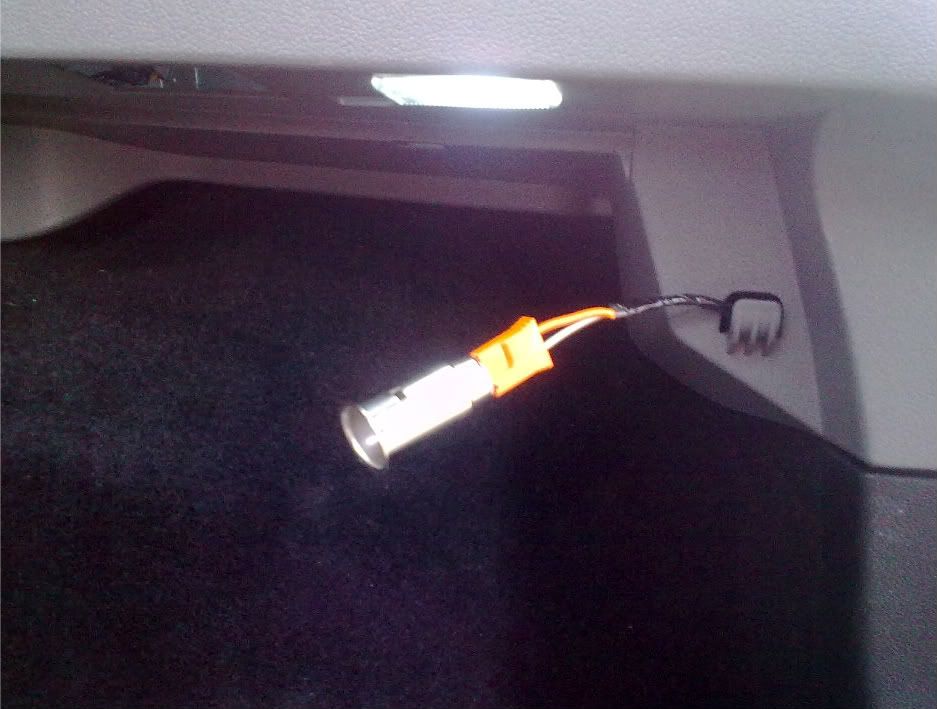 Fitted custom built rear footwell lighting and "bird bath" illumination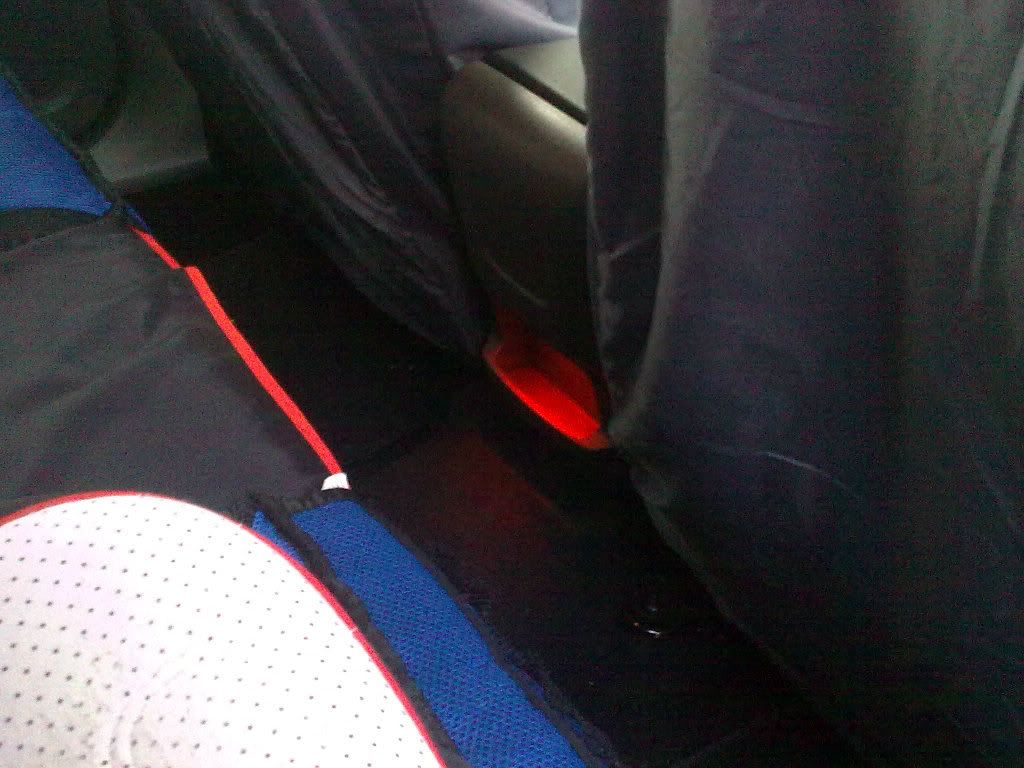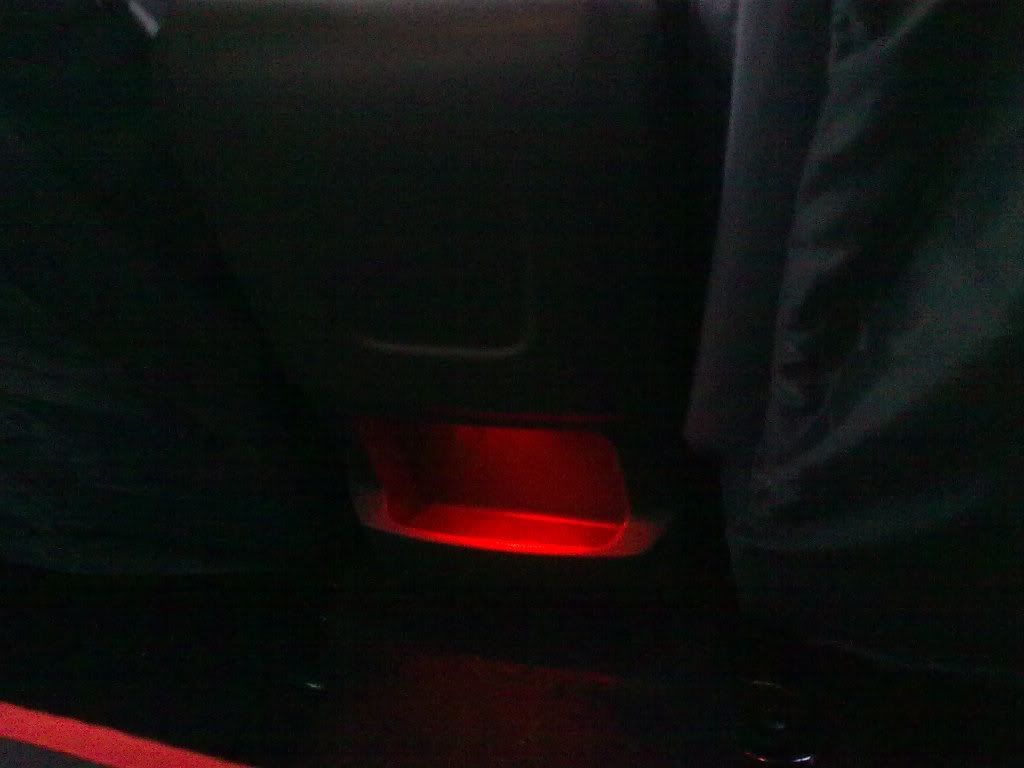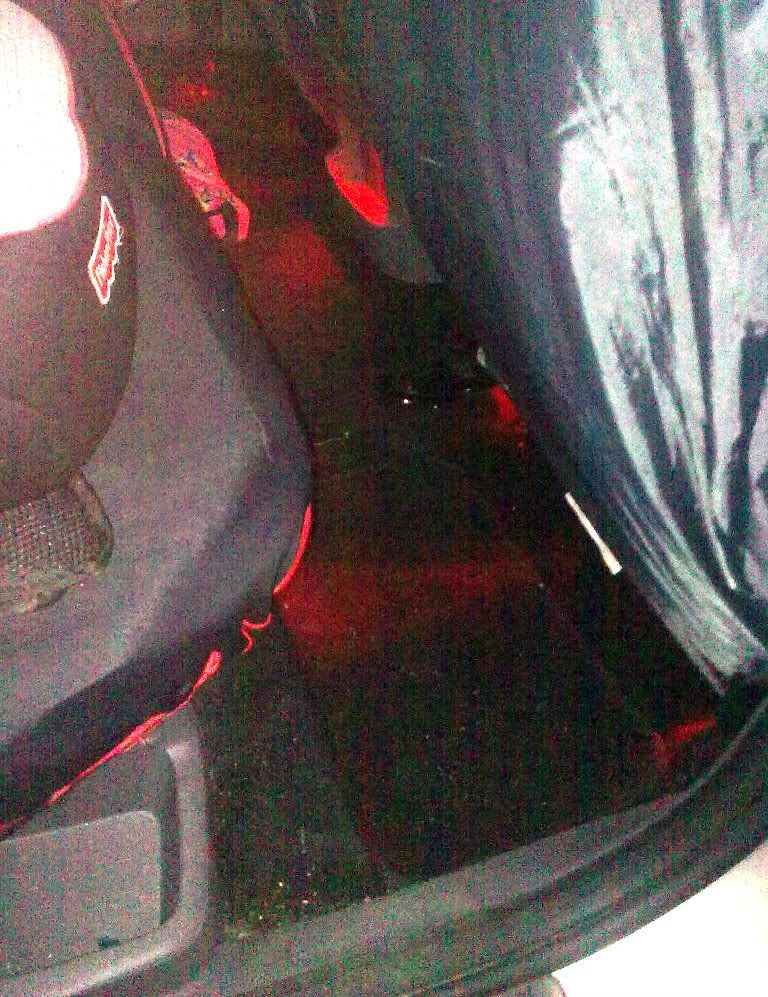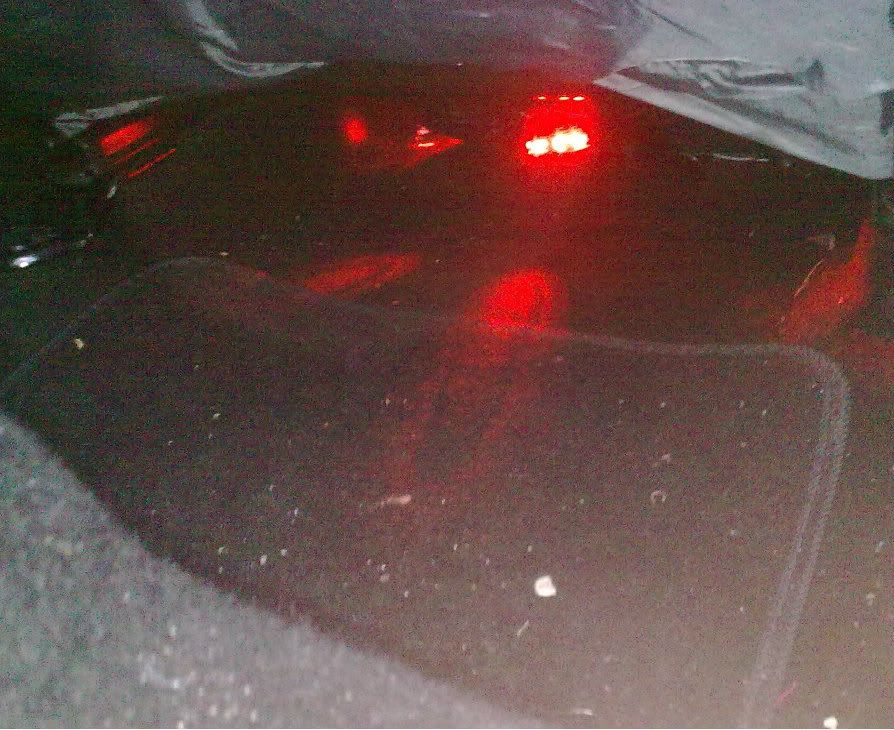 Fitted Cree H11 front fog bulbs 6000k match the parking bulbs nicely.
Straight swap from standard H11 bulbs.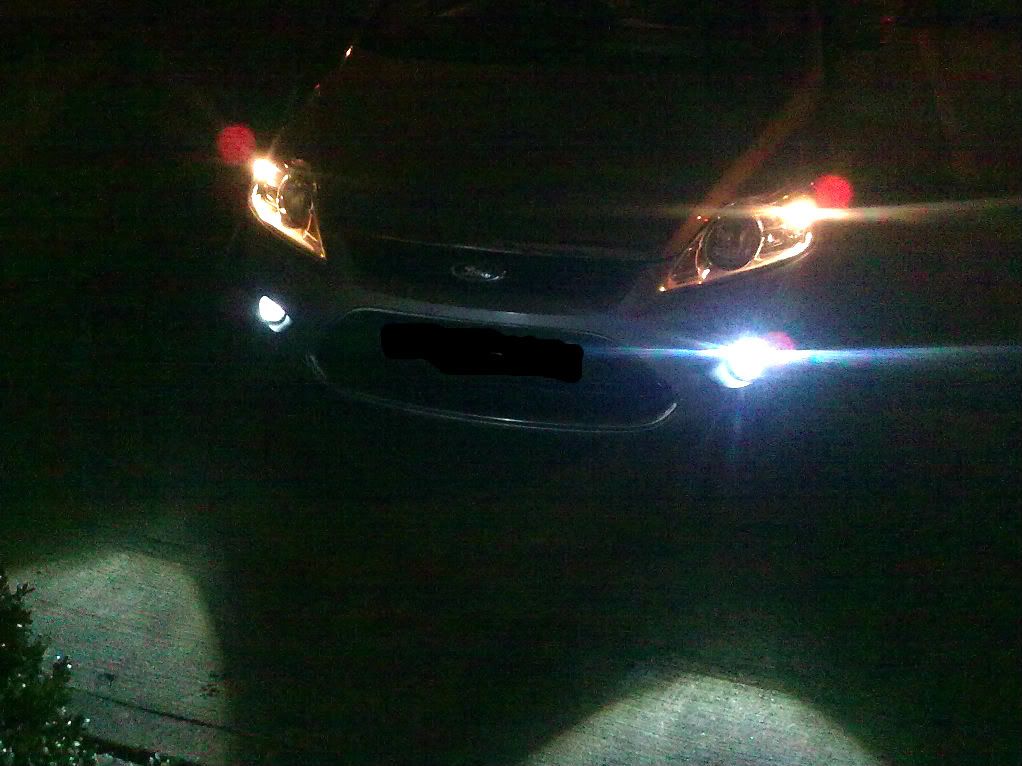 Fitted drl fog light surround units,
Mounted control boxs to rear of battery box out of view, and switch to dash pocket just encase I ever need to drive with them off.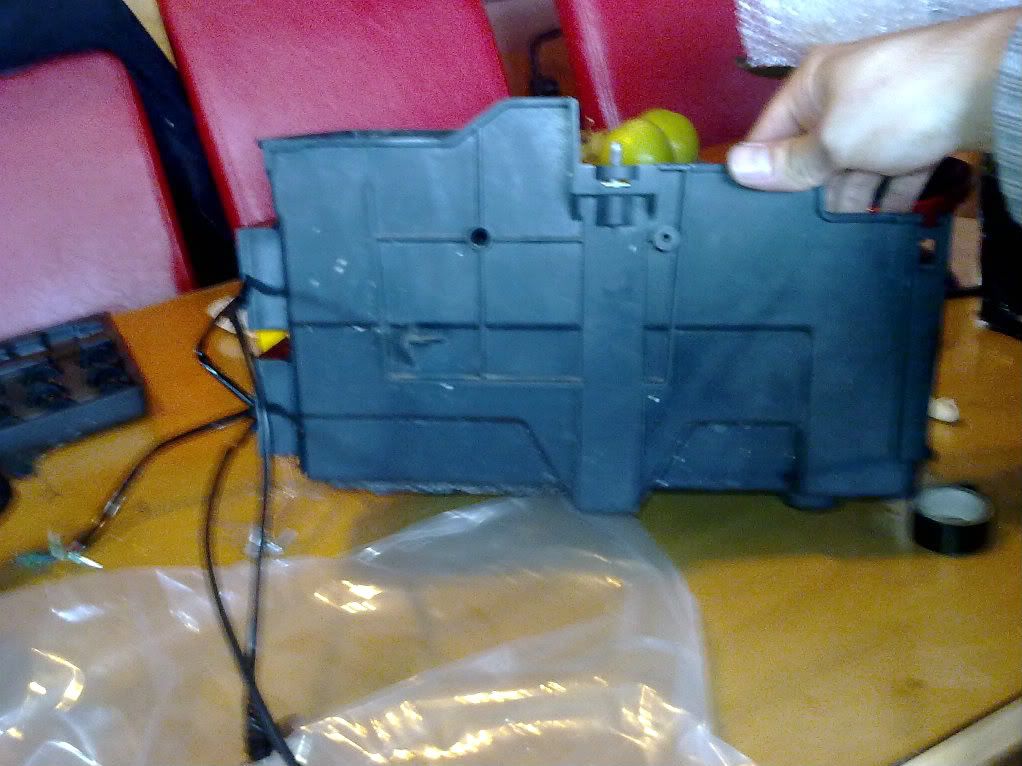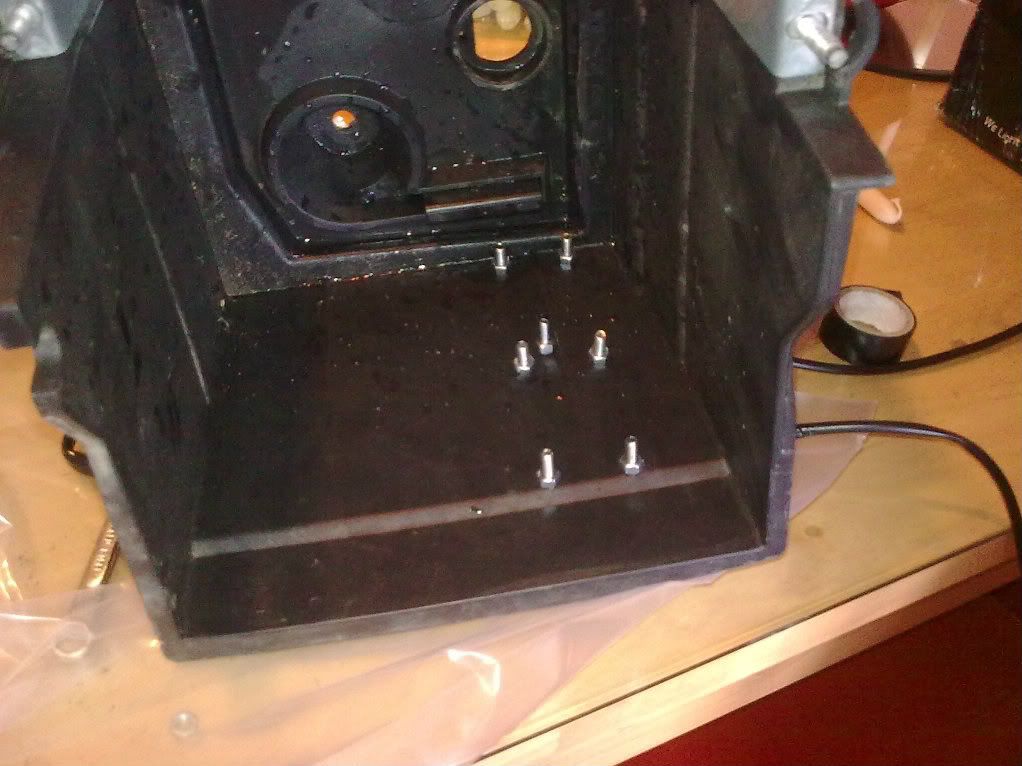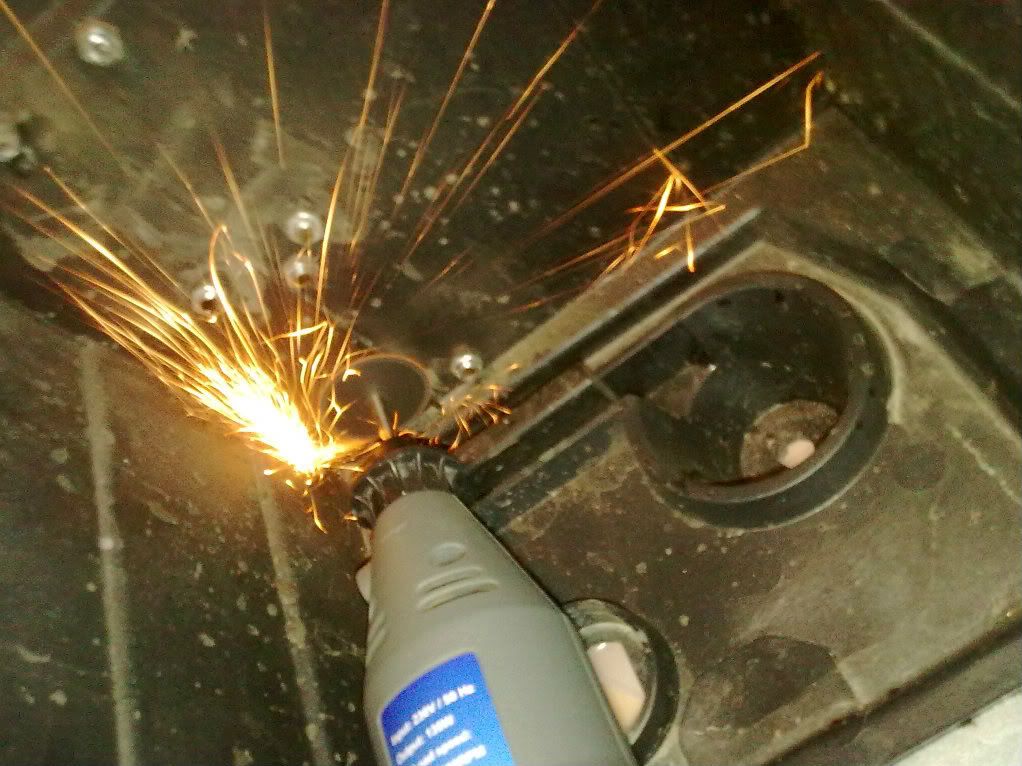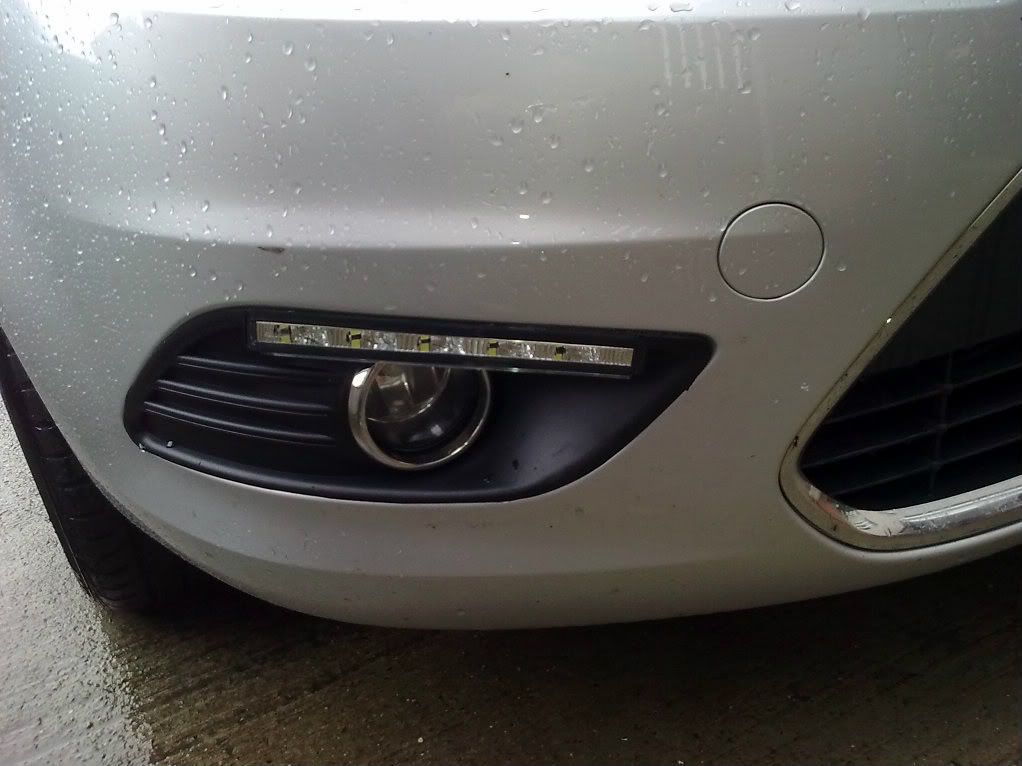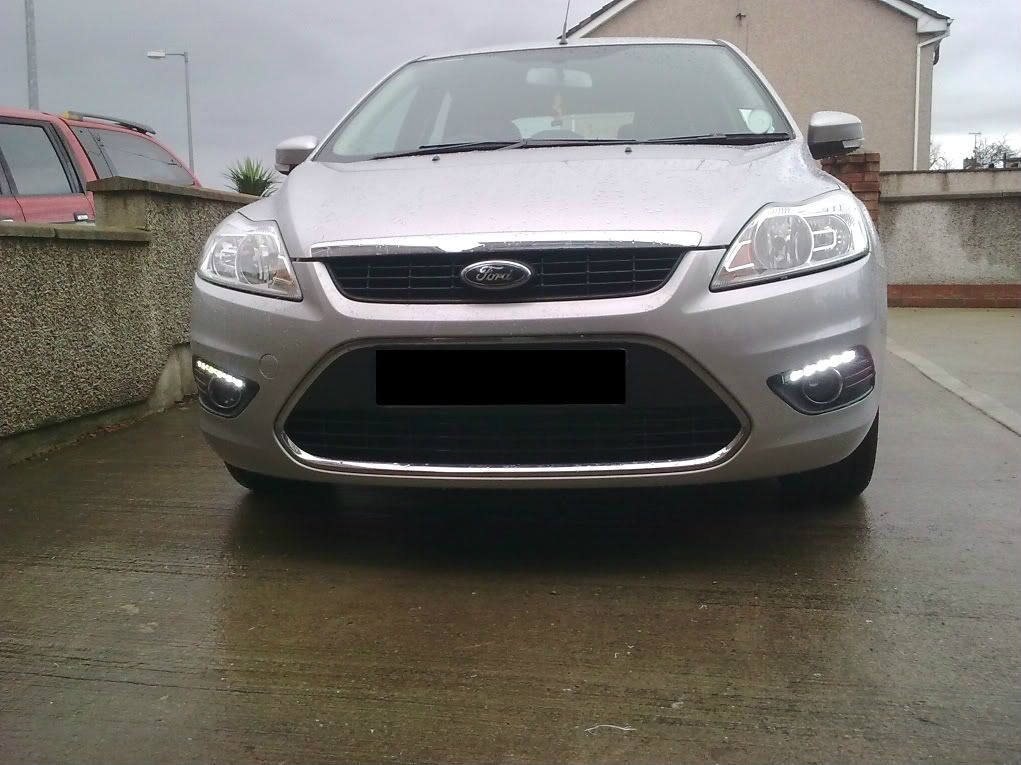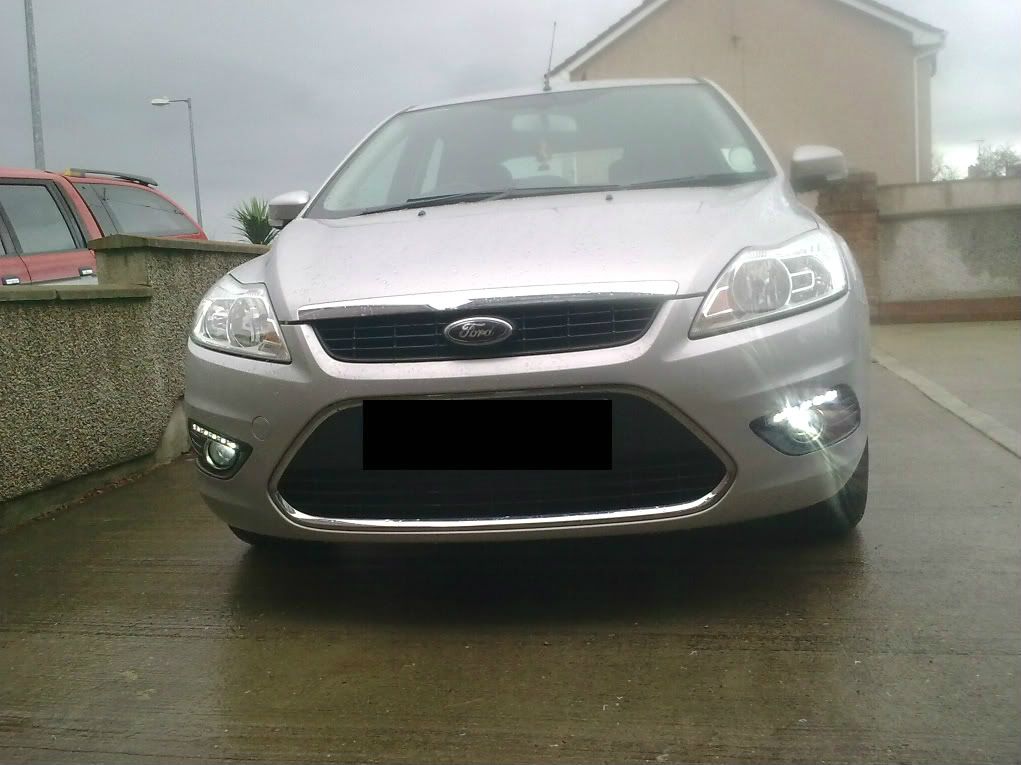 Fitted Genuine Focus Zetec S body kit imported from fordpartsuk.com as the zetecS is not available to purchase in Ireland.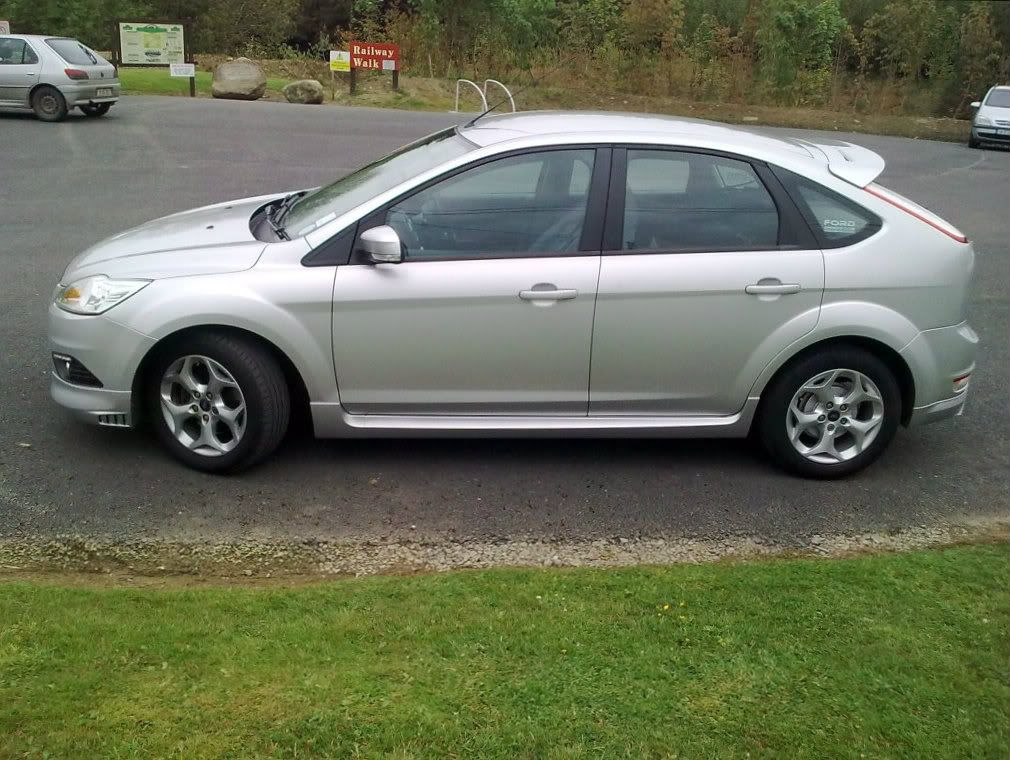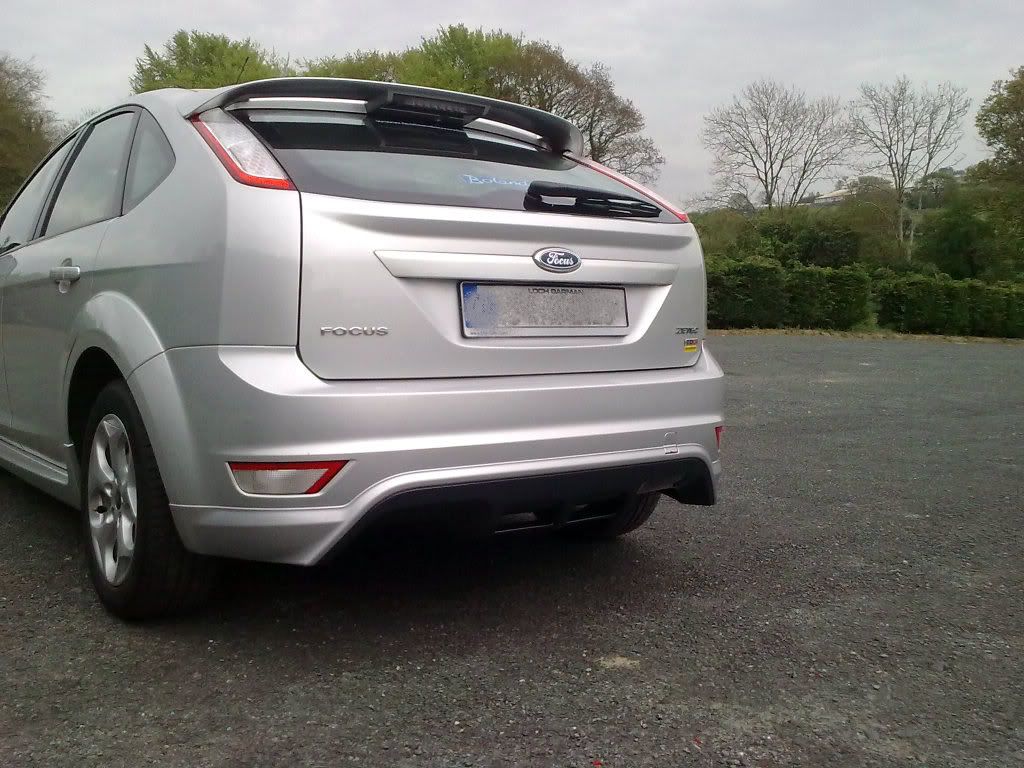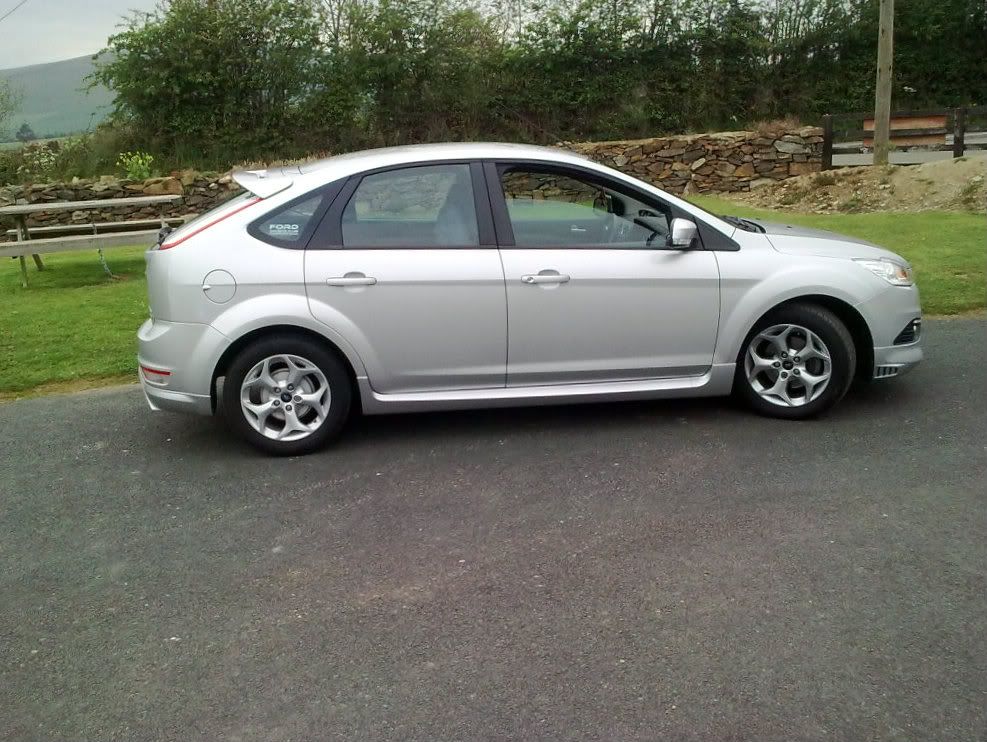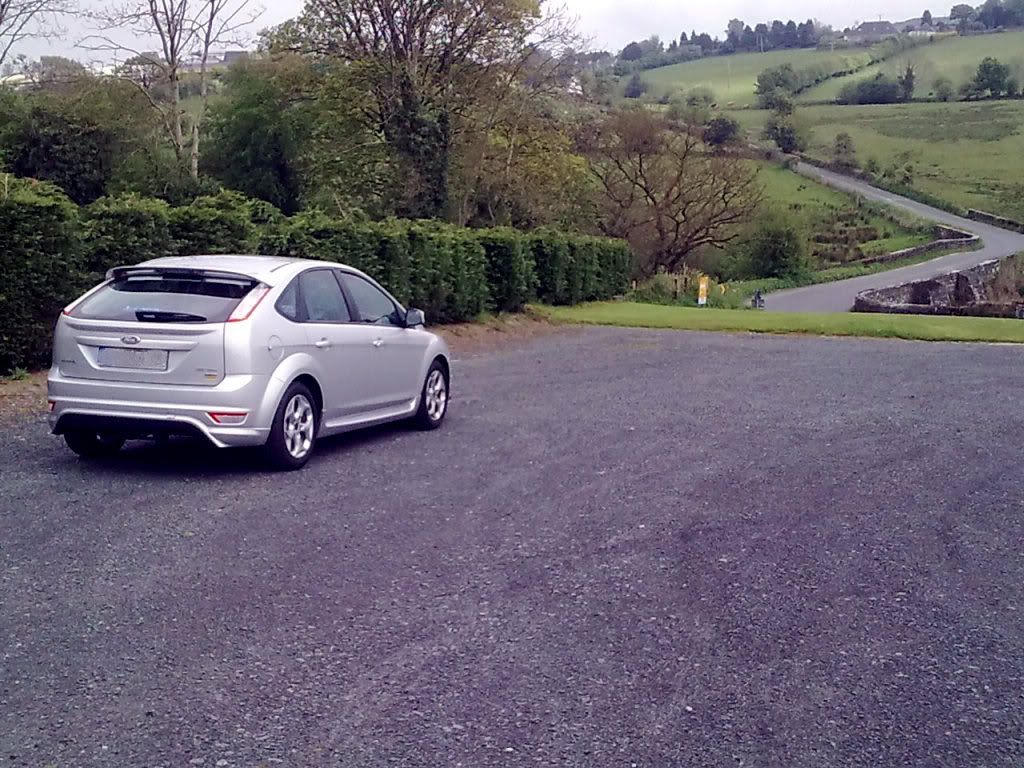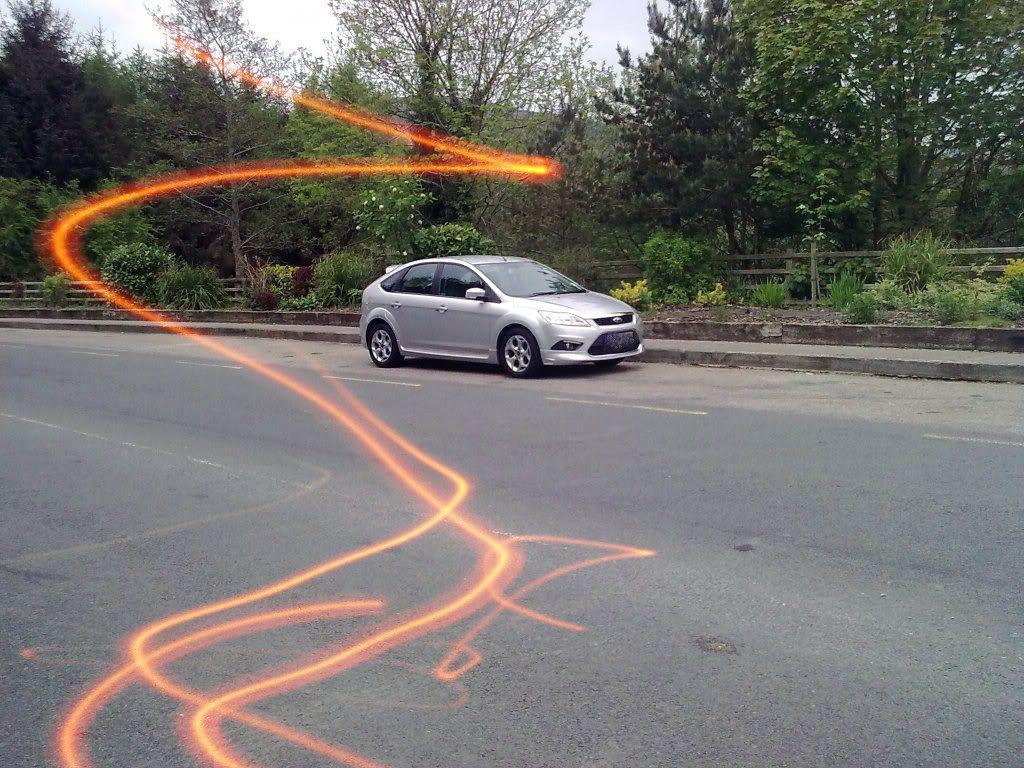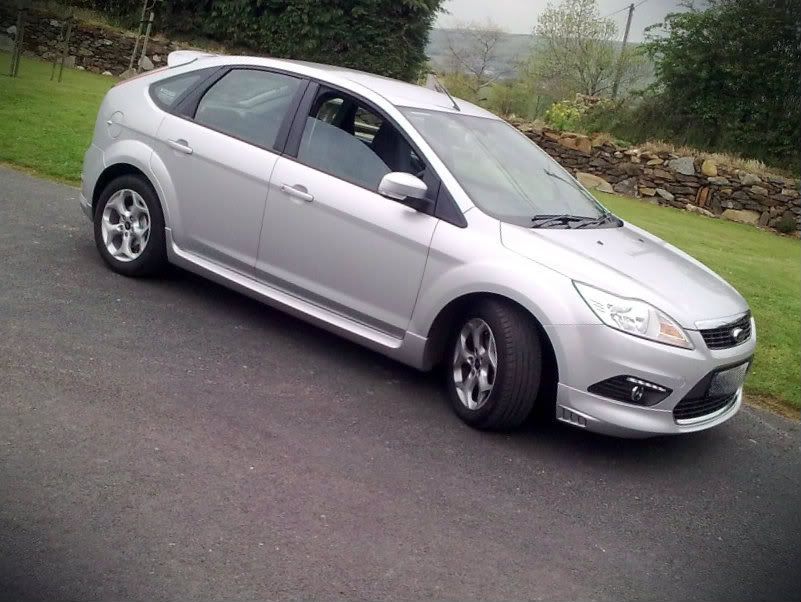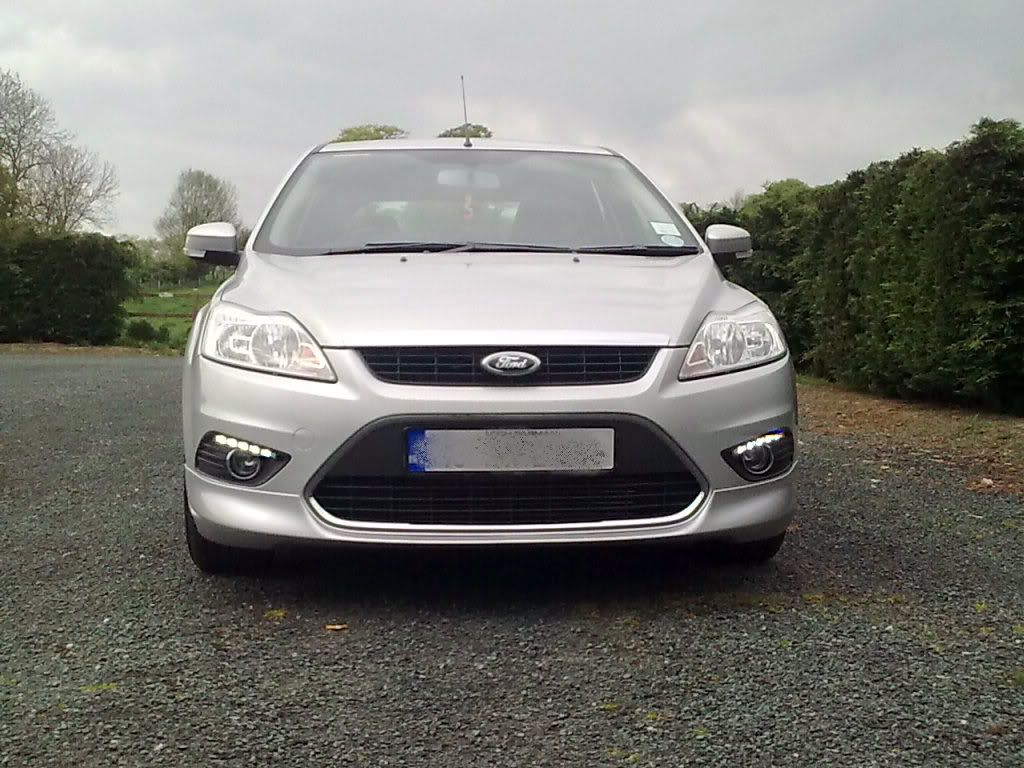 Fitted some custom built zetecS/ST mud flaps to protect the body these were worth every penny, still as new today.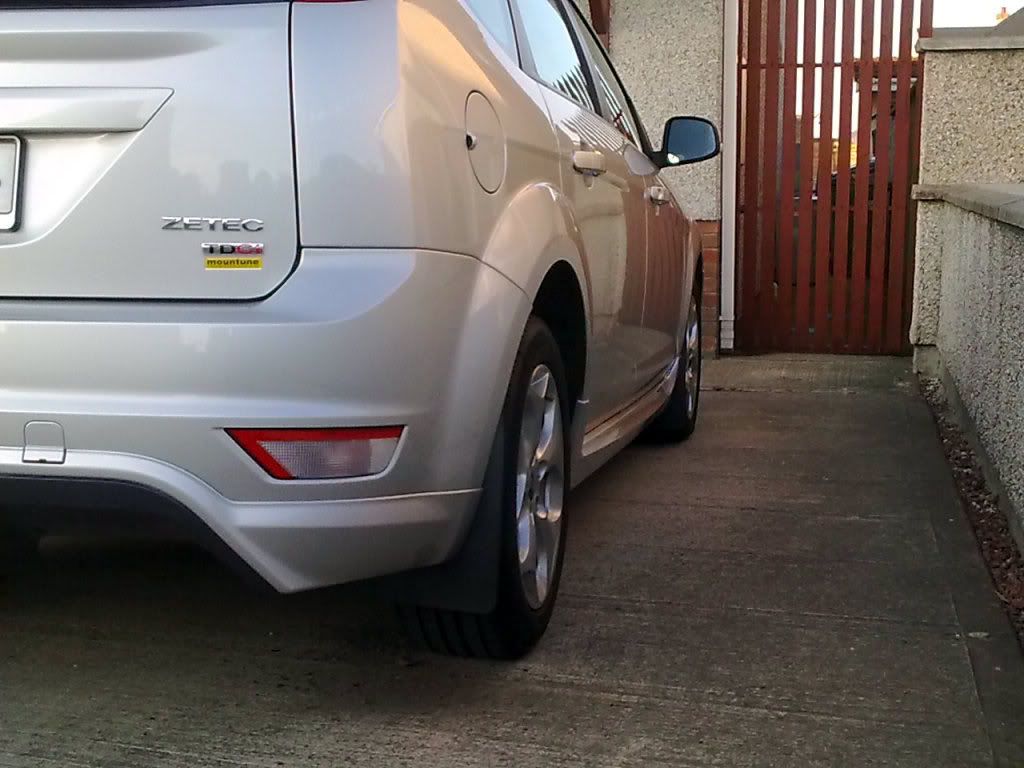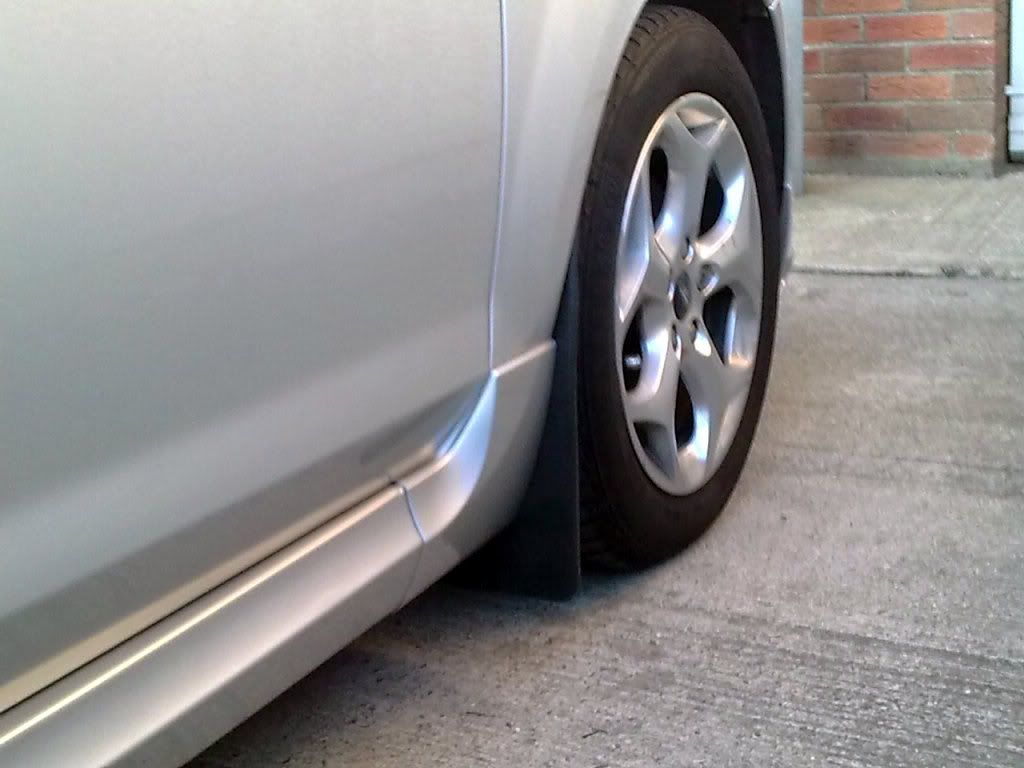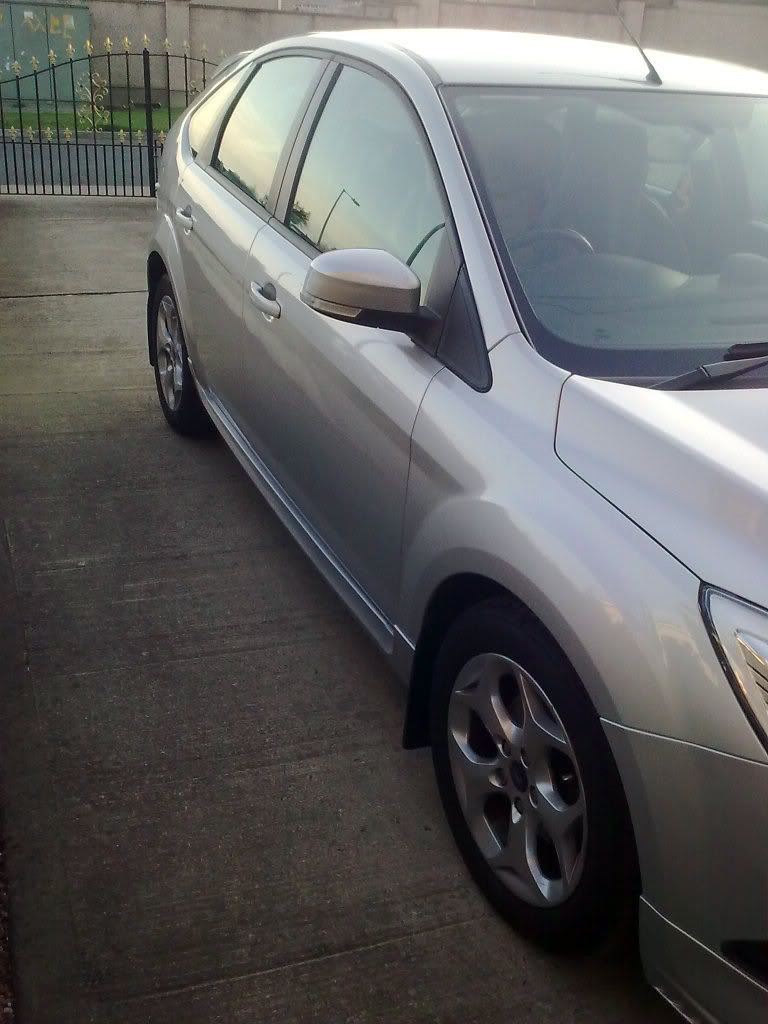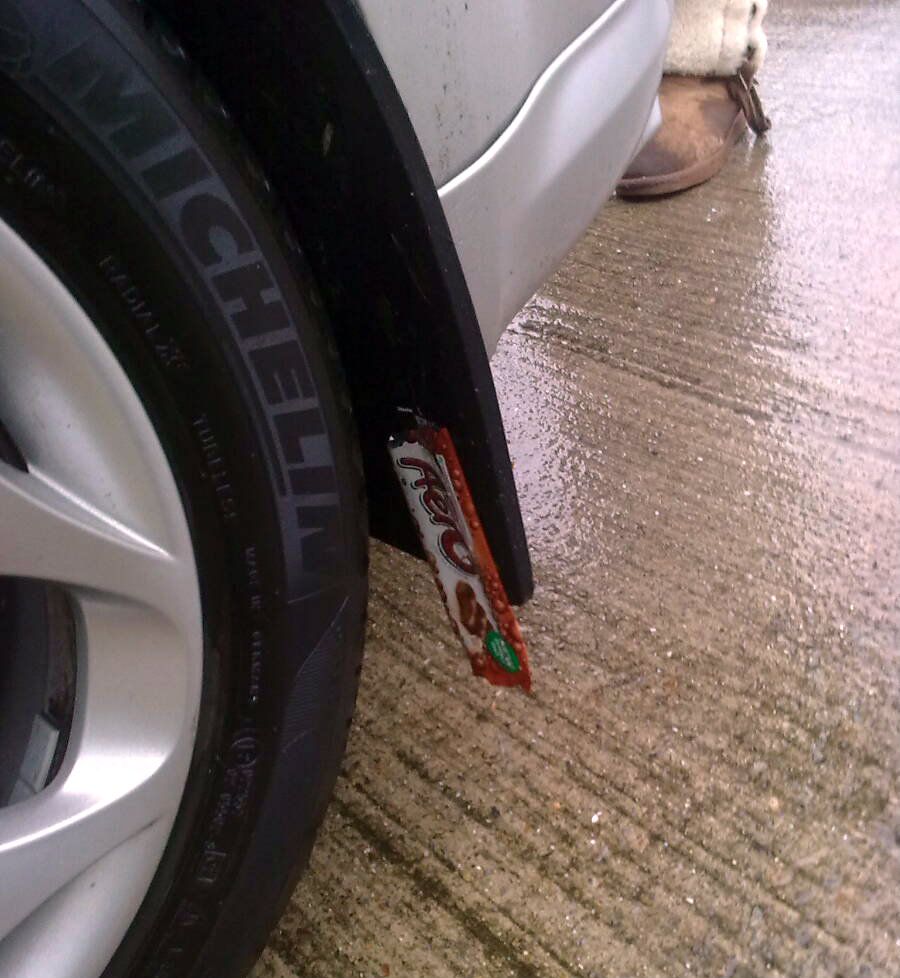 Re-badged the rear to go with the new style.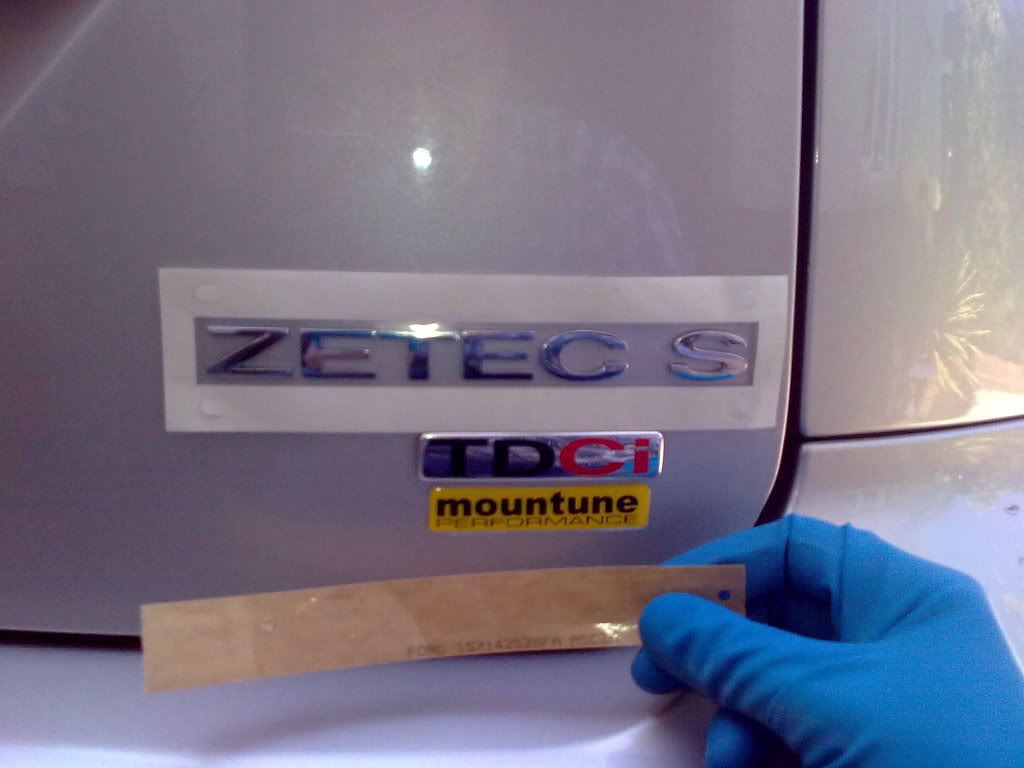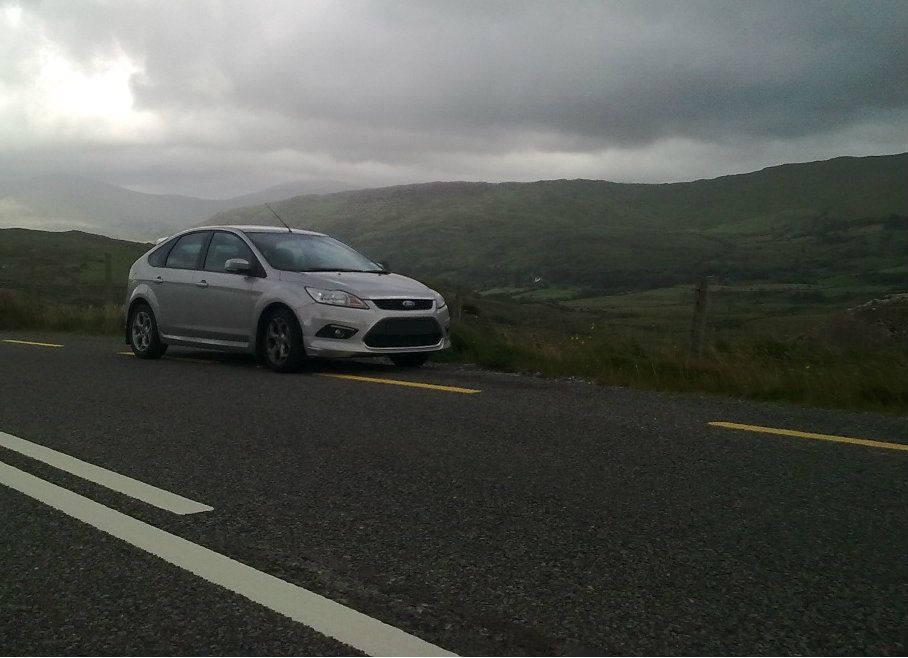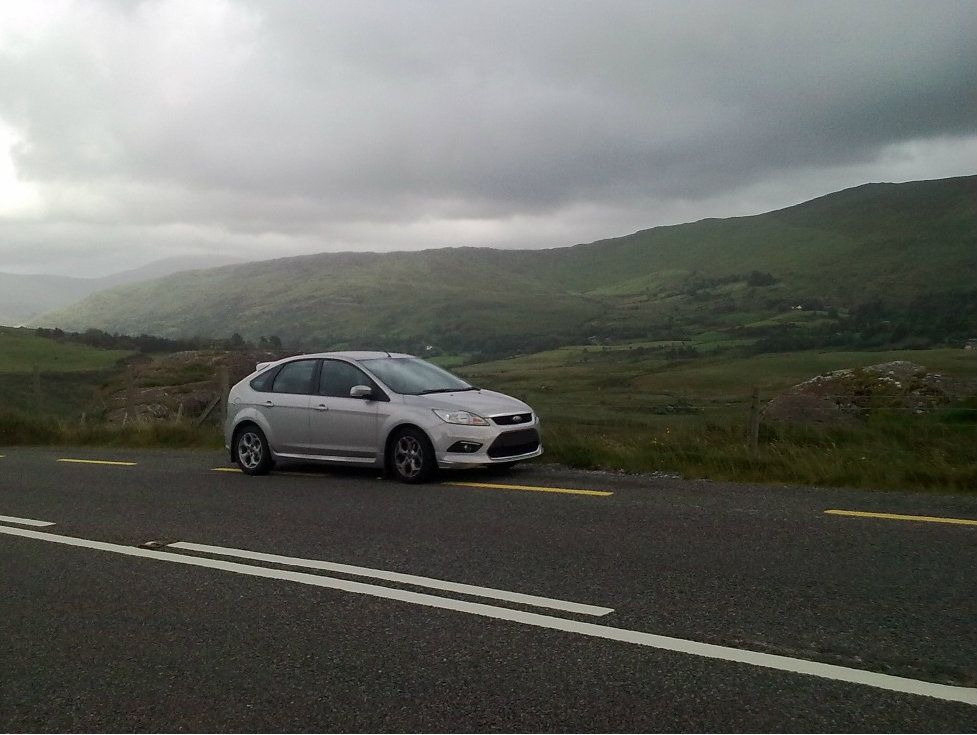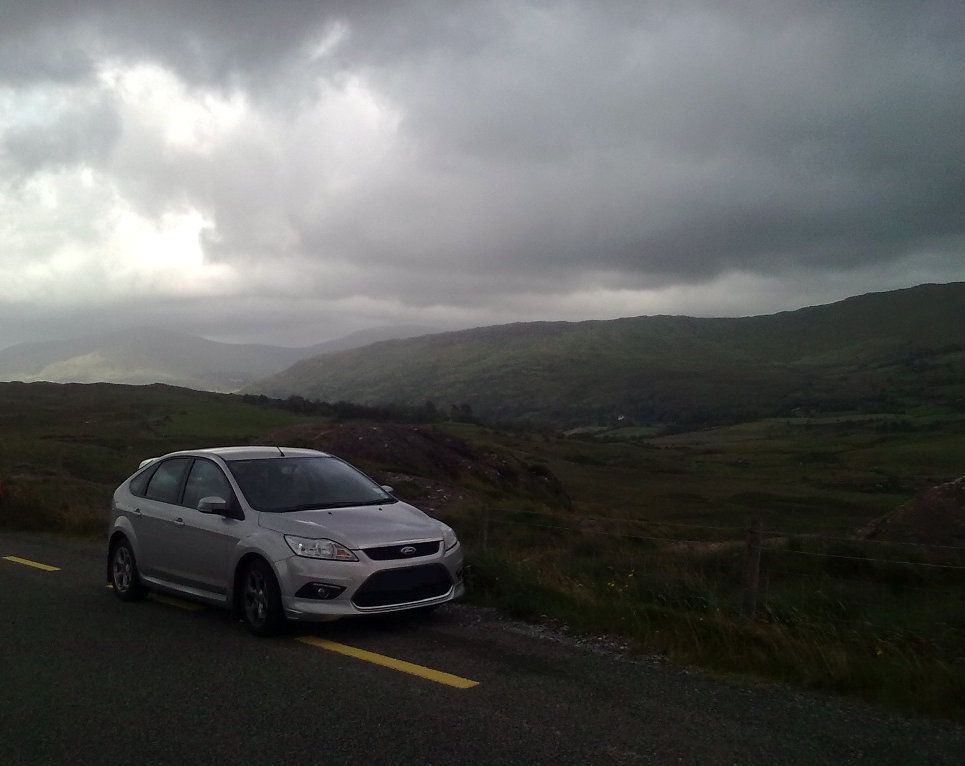 Fitted Custom Built Piper 2.5" T304 stainless steel DPF back duplex exhaust with twin 4" oval tips,
Green performance induction filter and remap to 120bhp 278nm Torque,
Very Happy!!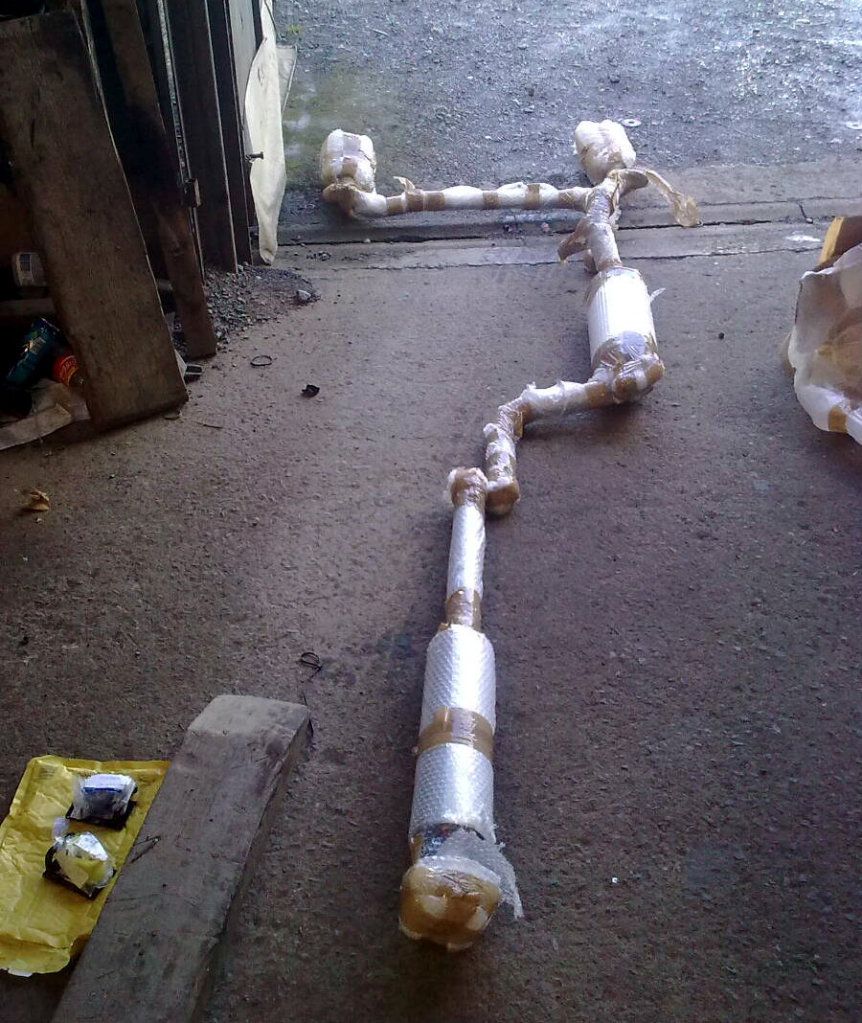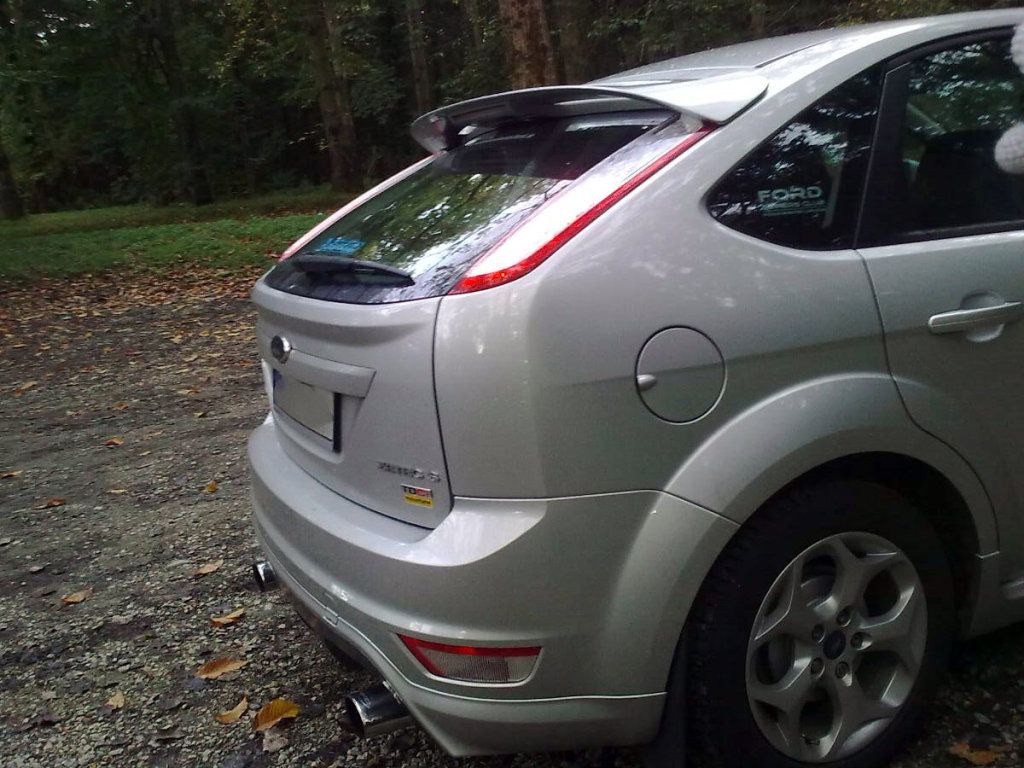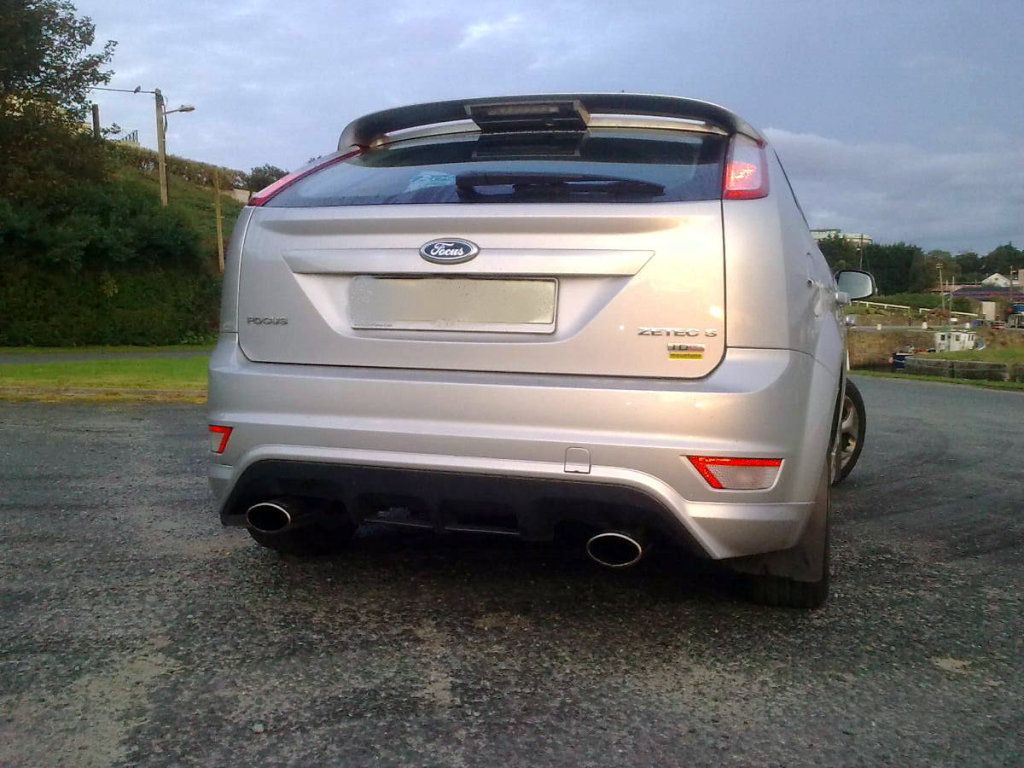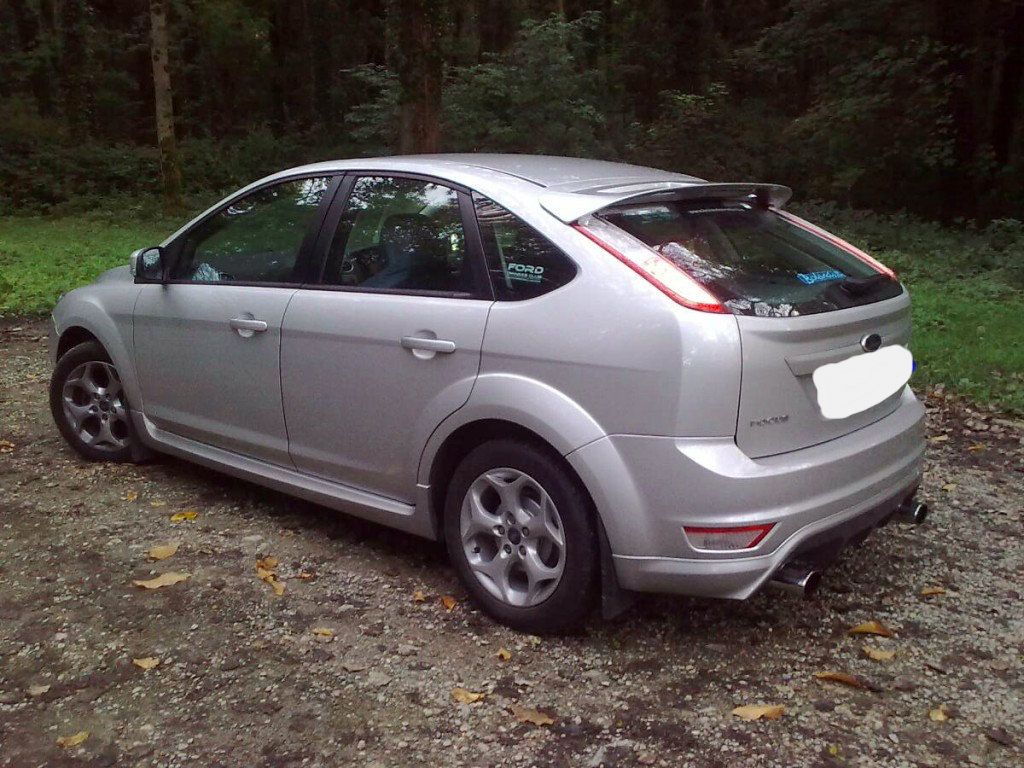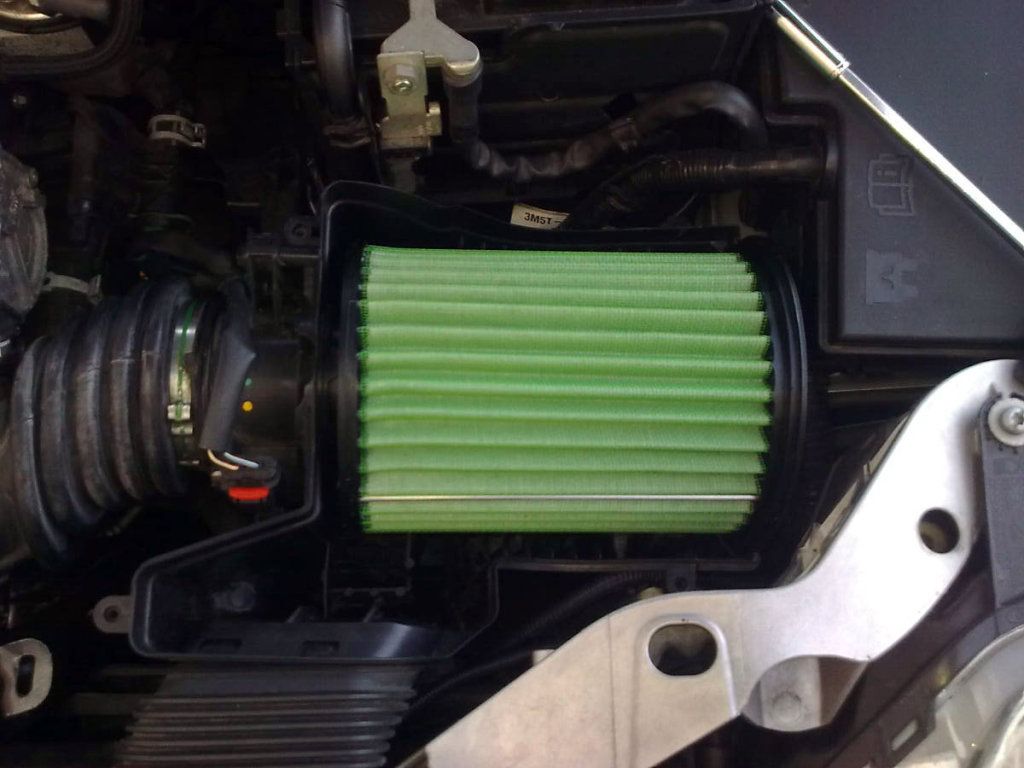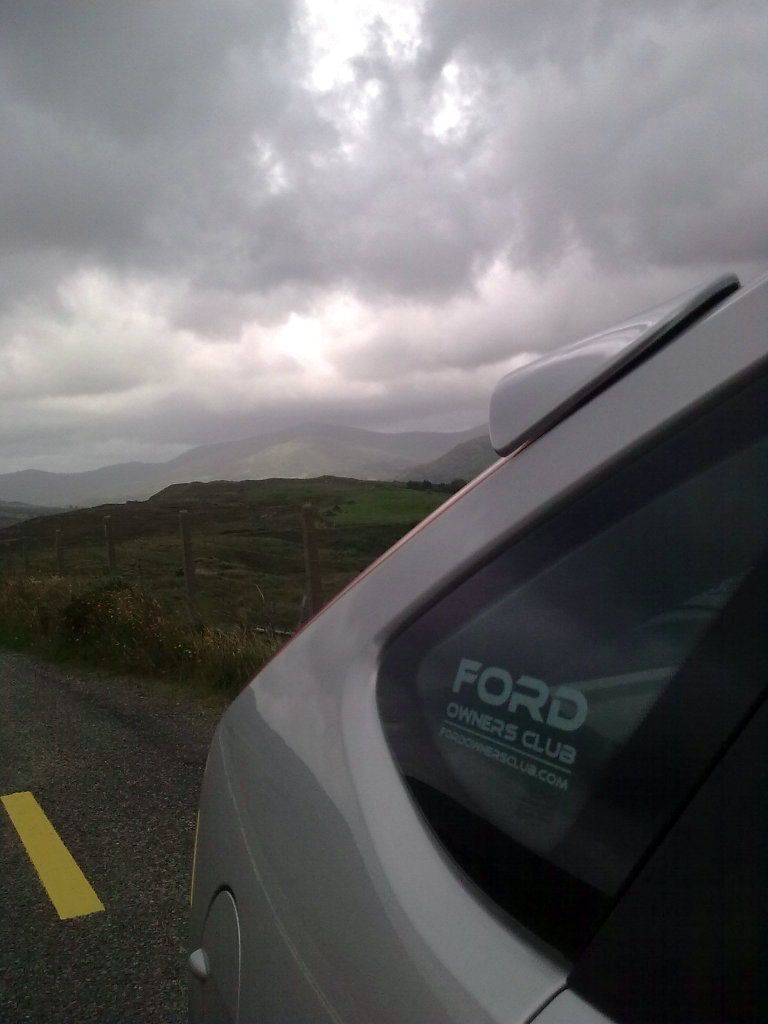 ST primed bonnet lip and Custom built TriplrRcomposites ZetecS front Splitter supplied in Gloss black.